SXSW Announces Marijuana And Psychedelics Panel Lineup For 2023 Festival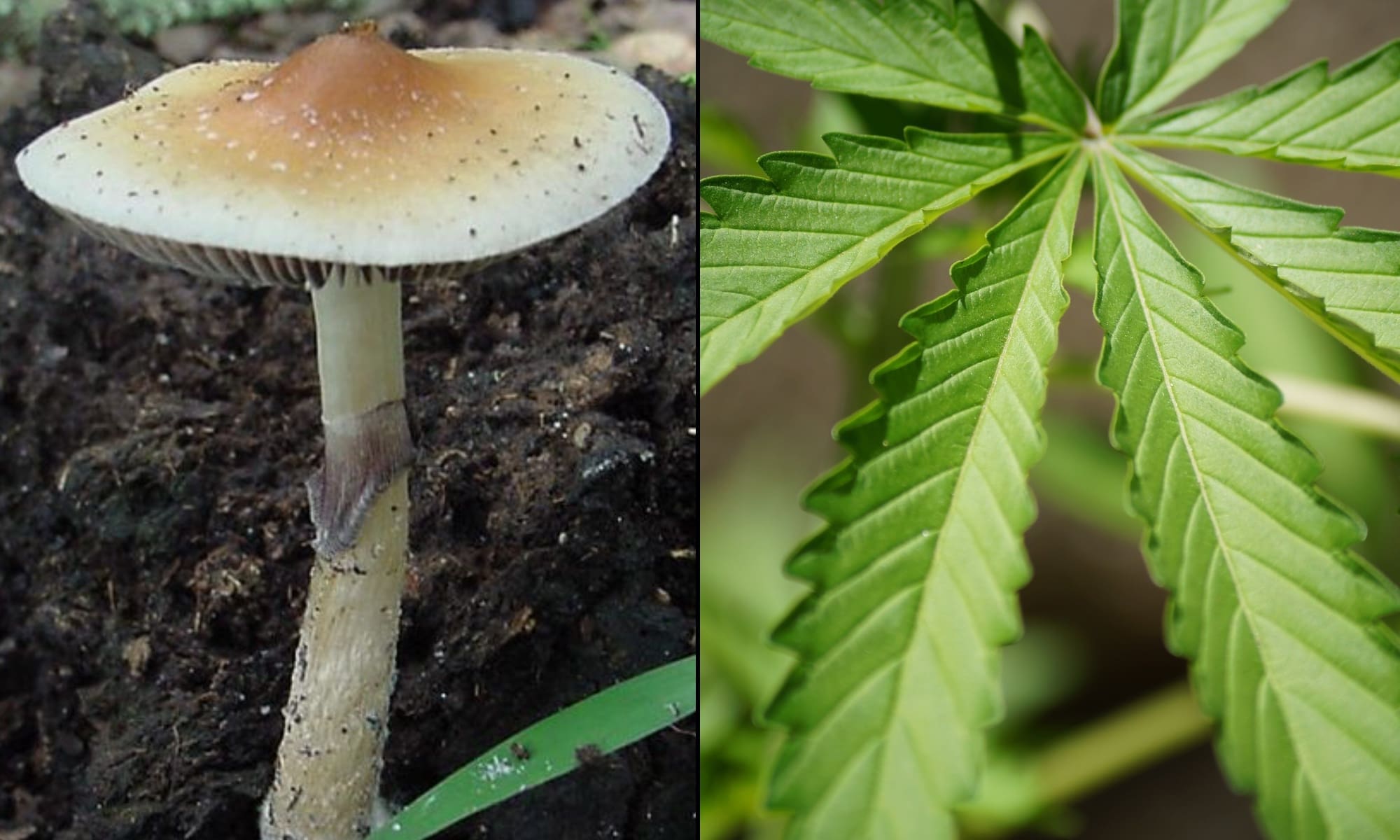 The 2023 South by Southwest (SXSW) panel lineup has officially been released, with a number of events focused on drug policy. And notably, next year's festival will see more psychedelics panels than those centered on marijuana.
Both drug-focused topics have their own designated "track" at the Austin-based event, which will take place in March. Several of the cannabis panels will explore the political and business dynamics of the industry and reform movement, while the psychedelics track largely examines the future of the substances as interest in their medical potential continues to expand.
"We're excited to host so many innovative thinkers across many different pursuits and professions," Hugh Forrest, SXSW co-president, said in a press release. "The staff has selected the best of the best from thousands of speaking proposals with a unifying theme of extraordinary creative thinking and exceptional creative solutions."
Of the more than 100 drug policy panels that SXSW had people vote on in August, seven marijuana and 11 psychedelics events were ultimately selected, which is fewer overall than past years.
Here are some examples of marijuana panels that will be featured at the festival:
Culture, Legacy & Cannabis: Roadmap To Coexistence
New York City's cannabis czar Dasheeda Dawson, as well as Al Harrington, a former NBA player who founded the marijuana company Viola, will be among those speaking at this panel. It will center on the dynamics between legacy and legal cannabis operators and "the need to seriously integrate the two or face the perpetuation of a dual market."
Green or not? Is cannabis actually
This panel will focus on the unique environmental impacts of the often energy-intensive cannabis industry and the role regulations could play in promoting sustainability. Politico's Natalie Fertig will moderate the discussion, with panelists including a D.C. environmental regulator and Resource Innovation Institute Executive Director Derek Smith.
No More Silos: Advancing Cannabis Social Equity
For this event, industry stakeholders, including former NFL player and cannabis entrepreneur Ricky Williams, will address the shortcomings of equity within the marijuana marketplace and the importance of viewing equity and profits as complementary goals, rather than mutually exclusive objectives.
Announcing 350+ sessions for the 2023 SXSW Conference! 🙌 Browse sessions curated by the SX community across our 25 Conference tracks or dive right into the schedule and start planning your #SXSW adventure. https://t.co/qUXctKLk2L

— SXSW (@sxsw) October 25, 2022
Here are some standout psychedelics panels that were selected for SXSW 2023:
Building an Equitable Psychedelic Medicines System
As research on the therapeutic potential of certain psychedelics expands, there are looming questions about where the pharmaceutical industry might fit in—and the possible corporatization and consolidation that could come with that. Journalist Shayla Love and Psychedelic Alpha's Josh Hardman will be among those participating in the panel to discuss the issue.
The Future of Psychedelics: Culture VS Capitalism
Natalie Ginsberg of the Multidisciplinary Association for Psychedelic Studies (MAPS) and investors will discuss the boom in venture capitalist interest in psychedelics amid the national reform movement. "As exciting as this may seem to some, it brings a unique set of ethical challenges and questions," the description says.
Psychedelics for the Frontlines
Health care professionals and a Massachusetts police officer will speak at this event, discussing "the power and pitfalls of psychedelic medicine, and how it could transform their respective communities at a micro and macro level."
SXSW said that there were 50 percent more panel submissions for the 2023 festival compared to the prior year, and in total they selected over 350 for the event.
AOC Criticizes Biden's Exempting Undocumented Immigrants From Marijuana Pardon, Saying Democrats Must 'Step Up' To Win Latino Votes
Image element courtesy of Kristie Gianopulos.