SXSW Announces 2024 Lineup, Leaning Into Psychedelics While Nixing Cannabis Track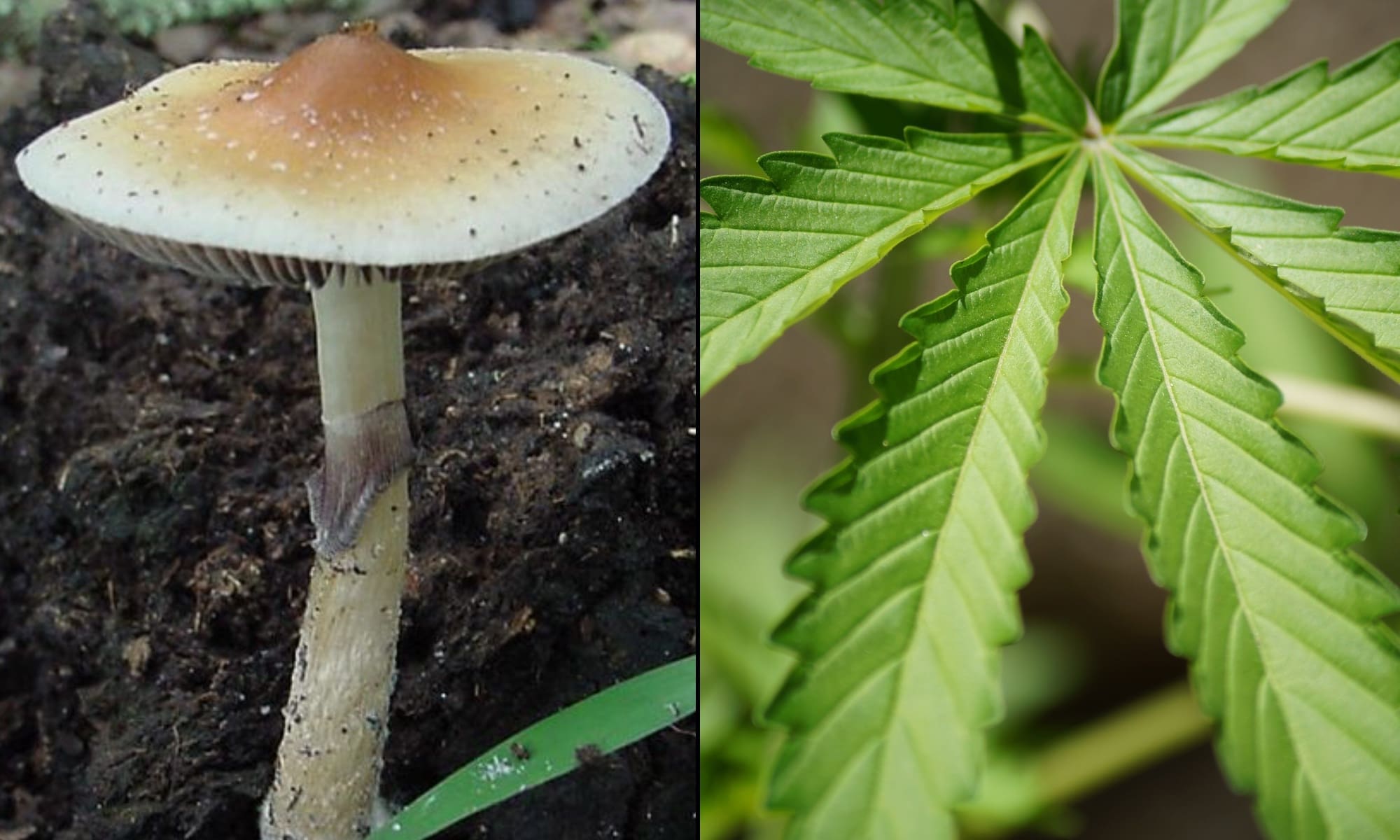 Organizers at SXSW this week unveiled a slate of more than 450 sessions chosen for the conference set to kick off in March. Among them are a handful of panels focused on legal marijuana and a whopping 13 sessions on psychedelics. It's a sign of the shifting interest of the cutting edge conference as cannabis becomes more embedded into the mainstream and psychedelics emerge as the next big thing in drug policy.
The sessions on MDMA, psilocybin and other substances are part of a new psychedelics-specific track at SXSW 2024, one of two dozen different themed focus areas to be featured at the festival. "As therapeutic applications of psychedelics gain more traction in the mainstream consciousness," a description says, "explore how breakthrough research and a growing business environment will impact the future applications of novel and traditional drugs."
For the first time since 2018, however, the event won't feature a dedicated cannabis track. A handful of individual panels will nevertheless focus on opportunities for marijuana businesses, how advocacy has impacted cannabis policy and how to find a healthy relationship with psychoactive plants.
The psychedelics track, meanwhile, includes sessions on MDMA, transformative psychedelics "beyond MDMA," psychedelic training, entheogens and people of color, the commercialization of psilocybin therapy, an open-ended psychedelics meetup and more.
Sessions were selected by SXSW staff and through community voting on hundreds of ideas submitted by experts, advocates, celebrities and everyday people.
SXSW 2024 is slated to run March 8–16 in Austin, Texas.
Here are examples of sessions featured in SXSW's psychedelics track:
FDA Approved Love? Exploring MDMA's Psychedelic Journey
With the Food and Drug Administration on pace to approve therapeutic MDMA as soon as next year, this panel—featuring Rick Doblin and Julie Holland of the Multidisciplinary Association for Psychedelic Studies (MAPS)—looks at how MDMA went "from the dance floor to late-state clinical trials to…potentially the therapist's couch."
Finding Balance: Your Relationship with Psychoactive Plants
In this panel, Amanda Reiman, a public health researcher and harm reduction advocate who's spent more than two decades studying cannabis policy, delves into how to develop mindful, healthy relationships with psychedelics, marijuana and other psychoactive plants. The session will also include tips on what healthy consumption patterns look like and what to do if one's consumption becomes dangerous or problematic.
I am thrilled to announce that I will be presenting at @sxsw in the Psychedelics Track! Since I founded @PlantsPersonal in 2020, my goal has been to help people make safe decisions about their use of cannabis and psychedelics. I can't wait to address this in my session: Finding…

— Dr. Amanda (@AmandaReiman) November 1, 2023
MDMA Saved My Life: Psychedelics and Healing From Sexual Trauma
This panel, featuring therapists along with representatives from the Urban Indigenous Collective and The Phoenix Project, "explores personal journeys of healing from sexual abuse and the pivotal role psychedelics play in facilitating that process."
The Bar's New Top Shelf: Elevation Over Inebriation
Acknowledging that "public demand is rising for alcohol substitutes that provide an experience," this panel looks at the legal status of all sorts of other consciousness-altering substances, including kanna, kava, psilocybin, kratom, coca, damiana, mescaline, cannabis, ketamine GHB and other compounds. "For centuries, humans have safely used natural substances to unwind and socialize, but societal norms and outdated laws make competing with alcohol a challenge," a description says. "What will it take to create a post-alcohol world?"
Man vs. Nature: The Commercialization of Psilocybin Medicine
Researchers and experts sit down to discuss the legal and commercial implications of psilocybin research and legalization as part of this panel, which features researcher Sue Sisley and Shawn Hauser, a partner at the law firm Vicente LLP who works with psychedelics and cannabis businesses. Speakers will explain why nearly all clinical studies around psilocybin use synthetic versions of the substance even though it's made naturally by various mushrooms, and why some researchers are fighting to study natural products.
Psychedelic Leadership and Systems Change
From Steve Jobs to former Twitter head Jack Dorsey to Elon Musk, business leaders in prominent positions have increasingly embraced altered states of consciousness. This panel, featuring a Google vice president along with members of the Psychedelic Leadership Company and MAPS Public Benefit Corporation, asks, "Can psychedelic experiences improve leadership by fostering qualities such as creativity and open-mindedness? Can they help us live in balance by encouraging prosocial behavior and empathy? Or are they likely to amplify narcissism and extractive behaviors?"
We're back with another round of sessions for the #SXSW Conference! Explore 450+ community-sourced sessions across 24 tracks. Dive into the schedule and start planning your SX adventure today. https://t.co/ZICg1kHemS

— SXSW (@sxsw) November 1, 2023
Here are descriptions are some of the sessions dealing with marijuana:
From Prison to Prosperity: How Advocacy Can Impact Cannabis
Despite the majority of states having legalized at least some form of marijuana, people incarcerated for cannabis crimes, or those with past convictions, continue to face collateral consequences. This panel, featuring Mutulu "M-1" Olugbala from the hip-hop duo Dead Prez and members of the nonprofit Last Prisoner Project, explores "the power of advocacy through storytelling, activist collaborations, and direct policy change to improve the lives of those harmed by cannabis criminalization."
Cannabis Around the World: Where Are the Big Opportunities?
Nancy Whiteman of Wana Brands leads this discussion on marijuana markets outside the United States, for example in the 22 European Union countries where medical cannabis is legal and the handful that are now pursuing legalization. Panelists will also touch on Thailand, where nearly 6,000 cannabis licenses have been approved since the country legalized cannabis in 2022.
Advocacy Groups From Opposite Ends Of Political Spectrum Unite On Marijuana Push For Biden
Image element courtesy of Kristie Gianopulos.