Advocacy Groups From Opposite Ends Of Political Spectrum Unite On Marijuana Push For Biden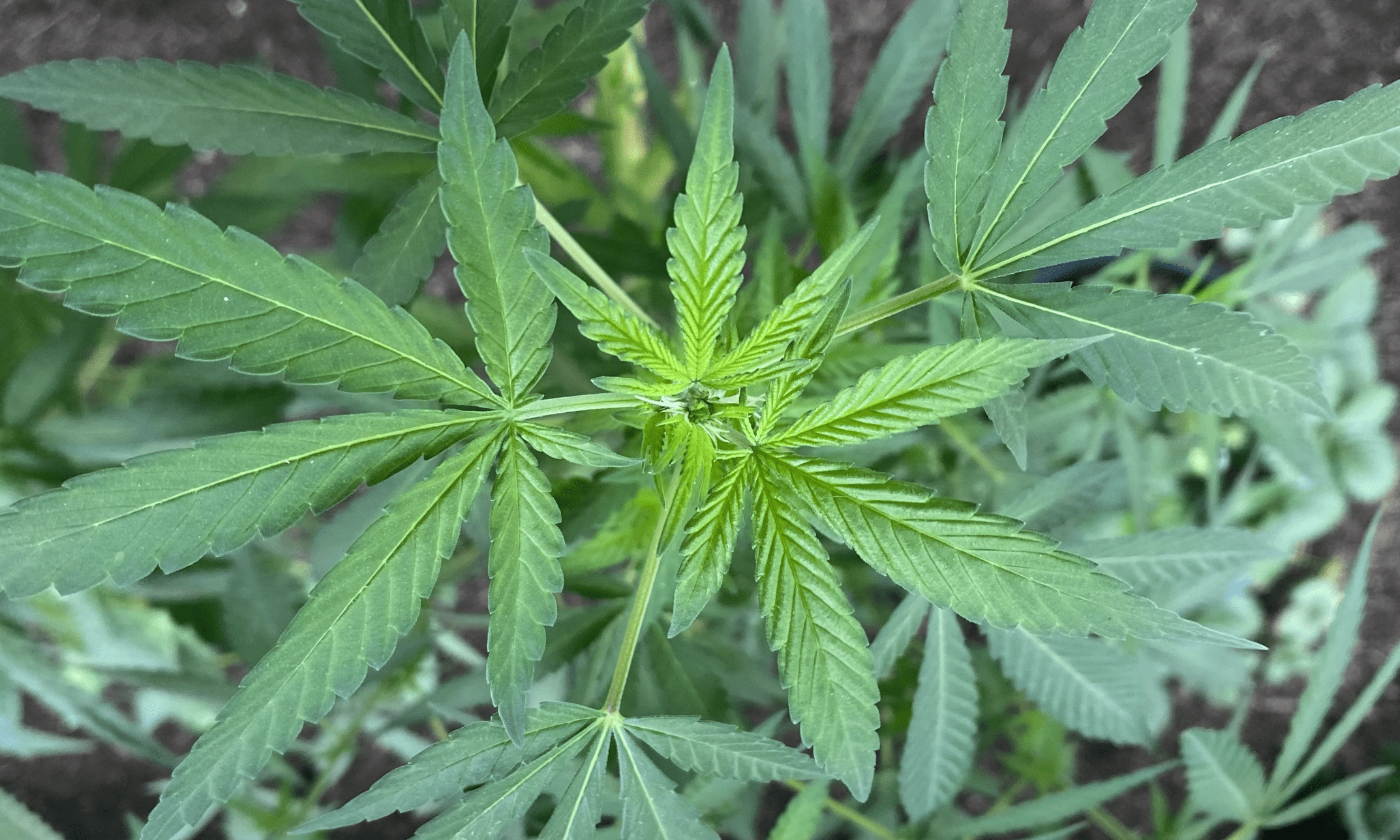 Two advocacy coalitions reresenting opposite ends of the political spectrum have joined forces to call for President Joe Biden to remove marijuana from the federal Controlled Substances Act (CSA), saying it's the only path that would fulfill the president's campaign promises to decriminalize cannabis.
The two groups are the left-leaning Marijuana Justice Coalition and the more conservative Cannabis Freedom Alliance. The former includes members such as American Civil Liberties Union, Human Rights Watch, Center for American Progress, Leadership Conference on Civil & Human Rights and Drug Policy Alliance, while the latter is steered by organizations including the libertarian-minded Reason Foundation, Americans for Prosperity and R Street Institute.
In a joint letter to Biden sent on Thursday, the two coalitions note that together, they "represent a diverse range of non-profit and public interest groups."
"We are writing with a unified voice," they wrote, "to emphasize that only by descheduling marijuana from the Controlled Substances Act (CSA) can you fulfill your promise to the American people regarding cannabis decriminalization."
While the Department of Health and Human Services (HHS) has recently recommended to the Drug Enforcement Administration (DEA) that marijuana be rescheduled from Schedule I to Schedule III of the CSA, the two coalitions say that change would fall short of Biden's promised reform.
NEW: Letter from the Marijuana Justice Coalition and @CannabisFreedo1, representing 39 groups, calls on @POTUS to fulfill his campaign promise to end federal marijuana criminalization and remove marijuana from the Controlled Substances Act. 
 https://t.co/MUJ1MbXmZU pic.twitter.com/TONfJyFYYc

— Drug Policy Alliance (@DrugPolicyOrg) November 2, 2023
"Any action to move marijuana to another CSA schedule rather than removing it would simply maintain federal criminalization of these programs, licensed companies, and individuals operating in a fully legal manner under existing state rules and regulations," the groups wrote. "Further, this mere change of scheduling classification as opposed to descheduling would not alleviate existing distrust in law enforcement around cannabis given the supermajority public support for ending criminalization."
"For those reasons and more," they continued, "we sincerely request that you oppose merely rescheduling cannabis under the CSA and instead urge you to deschedule the substance entirely."
Removing marijuana completely from the CSA would allow state-based regulatory programs "to function as intended without unnecessary federal interference," the letter says, although the groups also call on Biden to encourage Congress to craft "a well-thought-out plan for reasonable federal regulation and for implementing interstate commerce" as part of federal descheduling legislation.
"Now is the time to end federal marijuana criminalization, Mr. President," the letter concludes, "not to rebrand it."
Justin Strekal, founder of Better Organizing to Win Legalization and a member of the Marijuana Justice Coalition, said in a press release that "never before has ending marijuana criminalization enjoyed this level of organized cross-ideological support."
Never before has ending marijuana criminalization enjoyed this level of organized cross-ideological support. Thanks to the Congressional Cannabis Caucus, Marijuana Justice Coalition, & Cannabis Freedom Alliance, prohibition will soon be a thing of the pasthttps://t.co/qAquLIq4Li

— Better Organizing to Win Legalization (@WinLegalization) November 2, 2023
"It is critical for the president and his administration to recognize that now is the time for them to seize the moment and deliver a win for the American People in the form of a rational and just cannabis policy future," he said. "At this point, not doing so, should be considered political malpractice."
(Disclosure: Strekal supports Marijuana Moment's work via a monthly Patreon pledge.)
The advocates' letter comes on the heels of a separate effort by 31 bipartisan House members who last month urged DEA to consider descheduling marijuana completely rather than moving the substance to Schedule III. They also called on the agency to consider current state and congressional legalization efforts as it carries out its review of the HHS recommendation.
That letter, sent to DEA Administrator Anne Milgram and led by Congressional Cannabis Caucus co-chairs Reps. Earl Blumenauer (D-OR), Dave Joyce (D-OR), Barbara Lee (D-CA) and Brian Mast (R-FL), said that "the administration and relevant agencies such as yours should recognize the merits of full descheduling and work with congressional leaders to ensure this happens," adding that prohibition "does not reflect the will of the broader American electorate" and "it is time that [DEA's] work fully reflects this reality as well."
Lawmakers pointed out that the vast majority of states have enacted some form of legalization, and members from both sides of the aisle have introduced legislation to follow suit at the federal level. The House has twice passed comprehensive legalization legislation, they noted.
While moving marijuana to Schedule III would "start to remedy this disconnect" between federal and state policies, they said it would not go far enough for "marijuana businesses, patients, and consumers."
Other signatories of the letter Reps. Jack Bergman (R-MI), Bonnie Watson Coleman (D-NJ), Lou Correa (D-CA), Pramila Jayapal (D-WA), James McGovern (D-MA), Jerrold Nadler (D-NY), Eleanor Holmes Norton (D-DC), Dean Phillips (D-MN), Katie Porter (D-CA), David Trone (D-MD) and others.
The letter serves as a counterbalance to other recent messages DEA has received from congressional opponents of reform and former DEA and White House drug czars who argue that even moving marijuana to Schedule III would go too far.
A coalition of 14 Republican congressional lawmakers recently urged DEA to "reject" the top federal health agency's recommendation to reschedule marijuana and instead keep it in the most restrictive category under the CSA.
Meanwhile, two GOP senators, including the lead Republican sponsor of a marijuana banking bill that cleared a key committee last month, recently filed new legislation to prevent federal agencies from rescheduling cannabis without tacit approval from Congress.
Advocates and lawmakers who support cannabis reform, meanwhile, marked the one-year anniversary of Biden's mass marijuana pardon and scheduling directive by calling on him to do more—including by expanding the scope of relief that his pardon had and by expressly supporting federal legalization.
Late last month, HHS released a highly redacted version of a brief letter to DEA's Milgram regarding the agency's marijuana rescheduling recommendation. The letter confirmed certain previously reported details, such as the date of the correspondence, August 29, and the author, HHS Assistant Secretary for Health Rachel Levine. But it was redacted to exclude the substance of the message, including both the scheduling recommendation itself and a scientific review that was attached to the letter.
Read the organizations' full marijuana letter to Biden below:
Home Values Have Increased Significantly More In States That Legalized Marijuana Than Those That Kept Criminalization, Real Estate Study Finds