Surgeon General Says Stop Locking People Up For Marijuana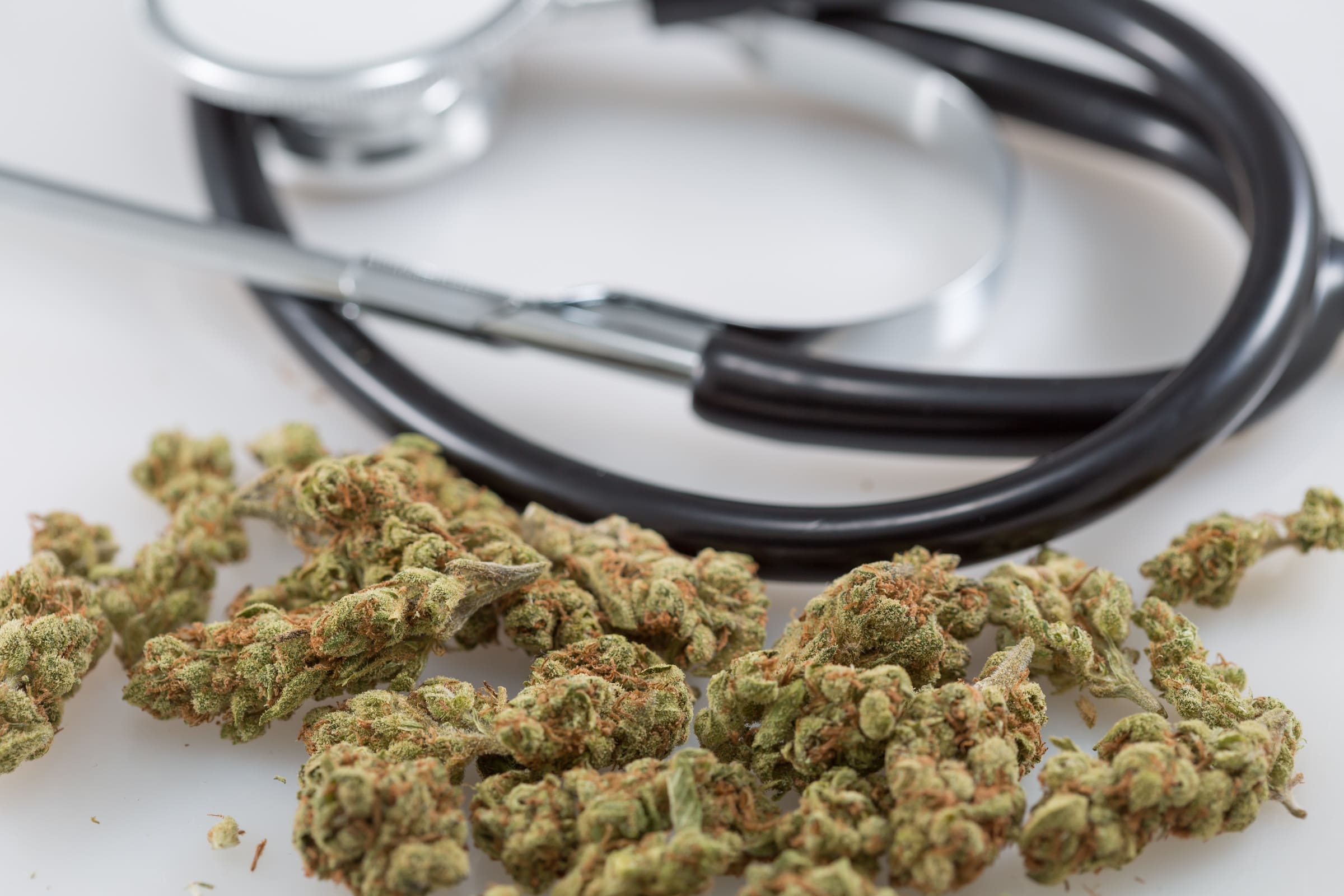 The nation's top doctor said on Sunday that it's time to stop incarcerating people for marijuana use.
"When it comes to decriminalization, I don't think that there is value to individuals or to society to lock people up for marijuana use," Surgeon General Vivek Murthy said in a CNN appearance. "I don't think that serves anybody well."
Murthy was answering a question about a new draft federal marijuana legalization bill that was circulated last week by Senate Majority Leader Chuck Schumer (D-NY) and other top senators.
While the surgeon general stopped short of endorsing full-scale commercial cannabis legalization, his comments do indicate support for an approach that would at least decriminalize low-level possession.
President Joe Biden, who opposes broad legalization, campaigned on a platform of incremental decriminalization and expunging past records, but has taken no steps to follow through on those promises since taking office.
"When it comes to marijuana, I think we have to let science guide us," Murthy said in the CNN interview. "And we know that the science tells us that there are some benefits to marijuana from a medical perspective but there are also some harms that we have to consider—and we have to put those together as we think about the right policy."
US Surgeon General Dr. Vivek Murthy says he doesn't think "that there is value to individuals or to society to lock people up for marijuana use" but emphasizes the need to "let science guide our process and policymaking" #CNNSOTU pic.twitter.com/g3gNEDEcQ8

— CNN Politics (@CNNPolitics) July 18, 2021
Murthy, who previously served as surgeon general under the Obama administration, said he is concerned about the effort to change cannabis laws getting ahead of the science.
"In terms of our approach to marijuana, I worry when we don't let science guide our process and policymaking," he said in the latest comments. "And as surgeon general that's my role, is to work with policymakers who work with members in the community and the general public to help people understand what science tells us and where you gaps, to help fill those gaps with research and with honest inquiry."
Previously, in 2015, Murthy said there is "preliminary data showing that for certain medical conditions and symptoms, that marijuana can be helpful."
But in 2018, the doctor said he is "concerned about how rapidly states have been legalizing marijuana" because there are a "lot of unknowns" about its effects.
Top Maryland Lawmaker Pledges To Put Marijuana Legalization On 2022 Ballot