State Marijuana Protections Not Included In Justice Department Funding Bill, Despite Lawmakers' Pleas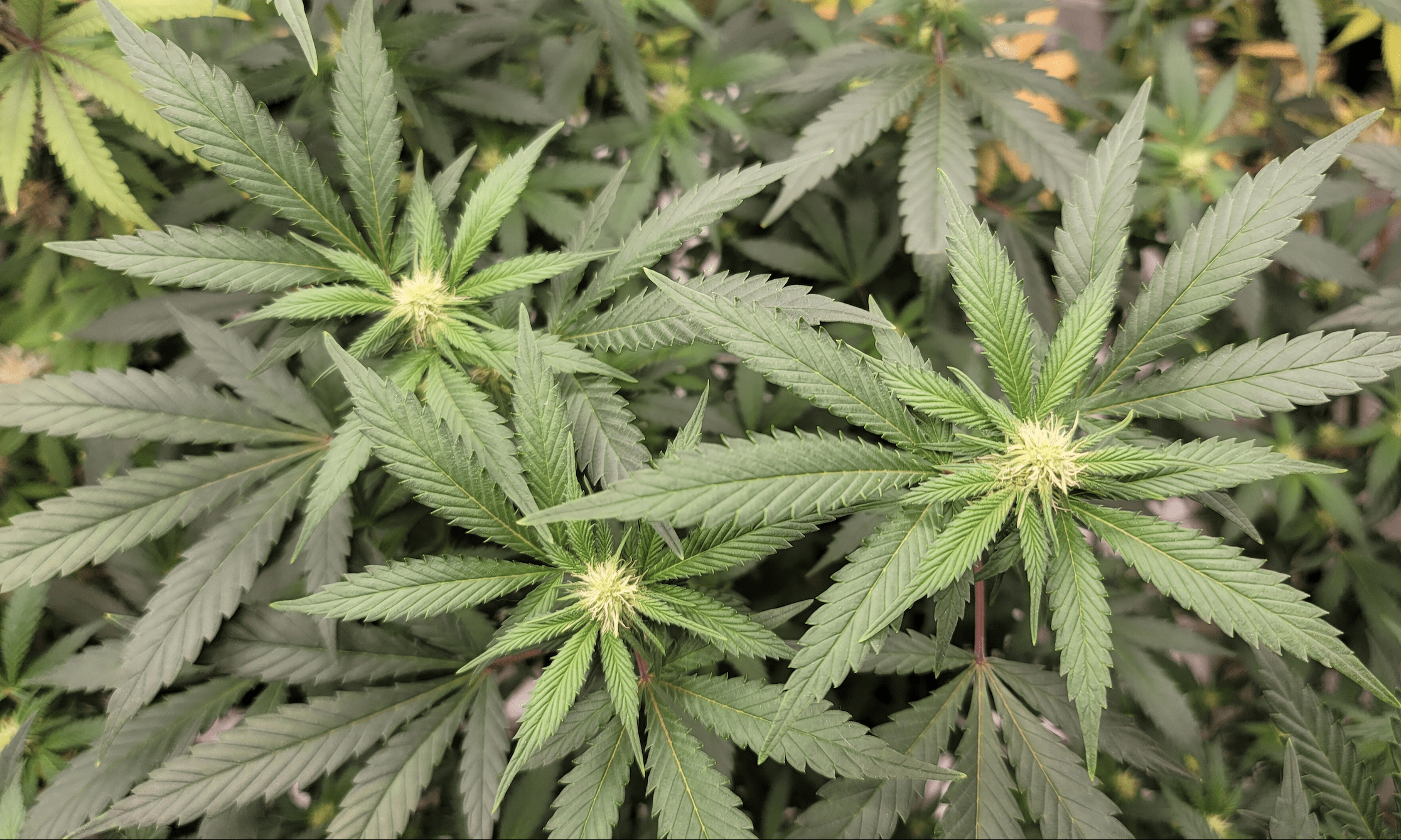 A much-anticipated congressional spending bill does not currently include provisions to protect all state, territory and tribal marijuana programs from Justice Department interference, despite pleas from dozens of bipartisan lawmakers.
There were high hopes that such language could be attached to the base bill for the Fiscal Year 2023 appropriations for Commerce, Justice, Science, and Related Agencies (CJS) as introduced by congressional leaders. But that didn't pan out, meaning lawmakers will again need to make their case for the protections' inclusion as amendments—either in committee or on the House floor, as in past years.
Reps. Earl Blumenauer (D-OR), Tom McClintock (R-CA), Eleanor Holmes Norton (D-DC) and Barbara Lee (D-CA), along with 44 of their colleagues, recently sent a letter calling on the chairman and ranking member of an appropriations subcommittee to address the issue through the must-pass legislation.
The text released on Tuesday didn't include the sweeping protections, however. Instead, it simply maintained an existing rider preventing the Justice Department from using its appropriated federal funds to interfere in the implementation of state medical cannabis programs only, not extending those protections to all state marijuana programs including recreational laws.
SEC. 531. None of the funds made available under this Act to the Department of Justice may be used, with respect to any of the States of Alabama, Alaska, Arizona, Arkansas, California, Colorado, Connecticut, Delaware, Florida, Georgia, Hawaii, Illinois, Indiana, Iowa, Kentucky, Louisiana, Maine, Maryland, Massachusetts, Michigan, Minnesota, Mississippi, Missouri, Montana, Nevada, New Hampshire, New Jersey, New Mexico, New York, North Carolina, North Dakota, Ohio, Oklahoma, Oregon, Pennsylvania, Rhode Island, South Carolina, South Dakota, Tennessee, Texas, Utah, Vermont, Virginia, Washington, West Virginia, Wisconsin, and Wyoming, or with respect to the District of Columbia, the Commonwealth of the Northern Mariana Islands, the United States Virgin Islands, Guam, or Puerto Rico, to prevent any of them from implementing their own laws that authorize the use, distribution, possession, or cultivation of medical marijuana.
That more limited language has been annually renewed in federal law each year since 2014.
The new CJS appropriations measure also again includes in the base bill language prohibiting the Justice Department from using its federal funds to interfere in state industrial hemp programs.
SEC. 530. None of the funds made available by this Act may be used in contravention of section 7606 ("Legitimacy of Industrial Hemp Research") of the Agricultural Act of 2014 (Public Law 113–79) by the Department of Justice or the Drug Enforcement Administration.
(A separate appropriations bill covering the Department of the Interior released on Monday does include tribal cannabis provisions written into the base measure, but advocates hoped to also see similar protections included in the Justice Department funding legislation.)
Here's the main new sections that the lawmakers had requested be included in the CJS bill: 
"None of the funds made available by this Act to the Department of Justice may be used, with respect to any of the States, the District of Columbia, or U.S. territories to prevent any of them from implementing their own laws that authorize the use, distribution, possession, or cultivation of marijuana."
"None of the funds made available by this Act to the Department of Justice may be used to prevent any Indian tribe (as such term is defined in section 4 of the Indian Self Determination and Education Assistance Act (25 U.S.C. 5304)) from enacting or implementing tribal laws that authorize the use, distribution, possession, or cultivation of marijuana."
Those protections ultimately didn't make it into the base bill as unveiled on Tuesday, though. That means that congressional supporters will have to fight for its inclusion through the amendment process as the CJS appropriations legislation advances.
In 2019 and 2020, the House attached the sweeping state and tribal protections to its version of the appropriations legislation as amendments adopted on the floor, but they've yet to be incorporated into any final package enacted into law. CJS legislation didn't end up making it to the floor in 2021, but supporters had planned an amendment that year as well.
Lawmakers have argued that the language should be included in the original bill as introduced by leaders, circumventing the need for a floor vote, in light of the large number of states enacting legalization and growing bipartisan support for reform.
Blumenauer testified before the subcommittee during a members day in April, describing his request for the inclusion of the cannabis language as his "top priority" in the bill this year.
"States from coast to coast—across the political spectrum, red and blue have—have taken meaningful action to end prohibitory policies and allow the development of both adult use and medical marijuana programs," the congressman said. "The federal government should not interfere with these programs and the will of the voters."
For the 2023 Fiscal Year, congressional leaders have already proposed a number of marijuana policy changes in separate recently released spending legislation for various agencies, including protections for immigrants who use cannabis, freeing up marijuana-related advertising and providing the industry with access to the banking system. There are also provisions concerning hemp.
Those are parts of Fiscal Year 2023 spending bills for the Department of Homeland Security (DHS), Financial Services and General Government (FSGG) and U.S. Agriculture Department (USDA).
For the Interior appropriations base bill that was released this week, there's already a section on tribal marijuana protections (with some new caveats that have raised questions about tribes potentially being held to a different standard than states).
In a related development, a Senate committee held a listening session on Friday that explored cannabis issues for Native Americans, touching on areas such as tribal sovereignty in the marijuana space, agreements with state governments and taxation.
A coalition of nine U.S. senators also sent a letter to Attorney General Merrick Garland in March, urging him to direct federal prosecutors to not interfere with marijuana legalization policies enacted by Native American tribes.
The CJS bill that lawmakers wanted state and tribal protections attached to is set to come up in subcommittee on Wednesday and go before the full House Appropriations Committee on June 28. After that, it would head to the House floor where additional amendments could be adopted.
Importantly, it remains to be seen whether the Senate will accept any of these House marijuana proposals. Senate appropriators have not yet released their spending bills for FY23, and typically wait until after the House has acted, so it's not yet clear which cannabis issues will ultimately get reconciled by the two chambers and adopted into law.
Louisiana Governor Signs Ten Cannabis Bills, Including Significant Medical Marijuana Expansions
Photo courtesy of Mike Latimer.