State Marijuana Laws Dodge Supreme Court Bullet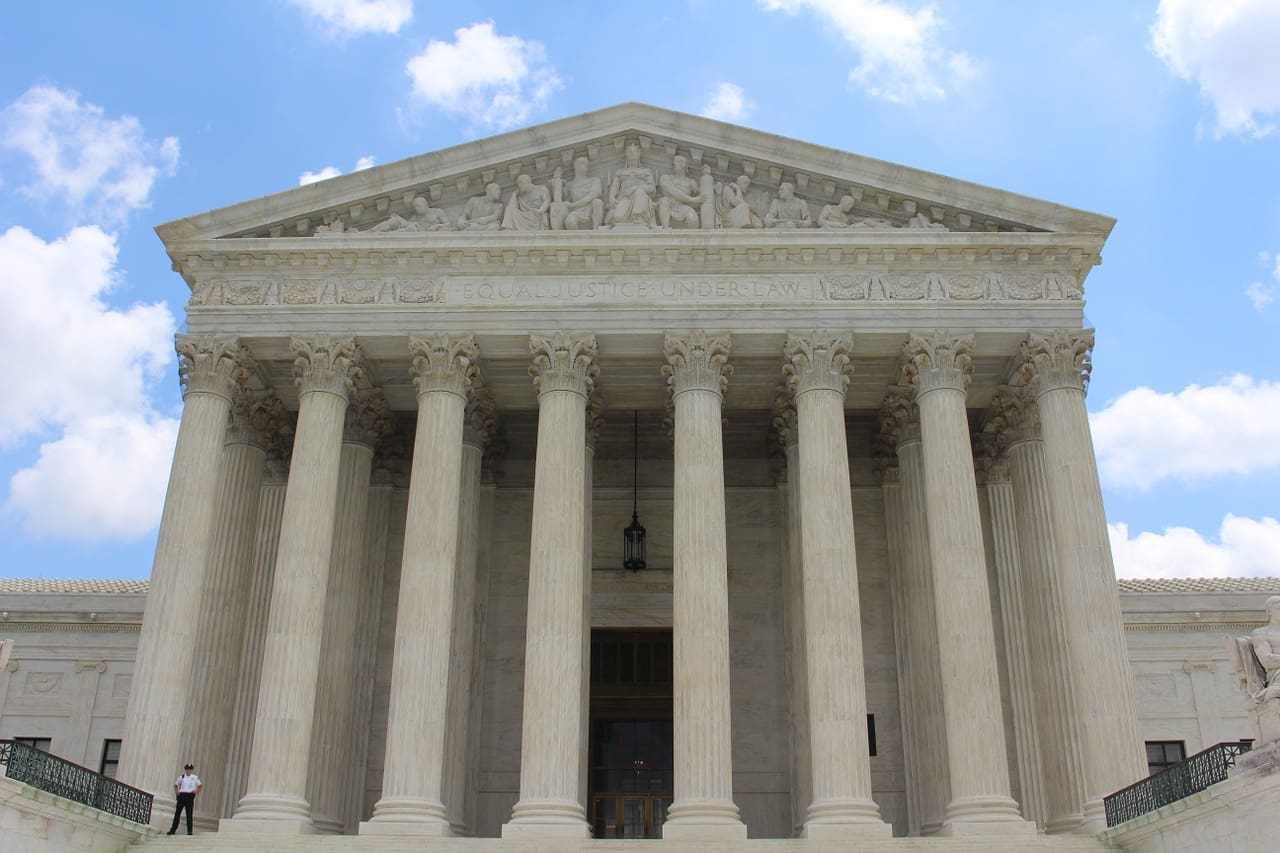 A ruling in a U.S. Supreme Court case about sports gambling on Monday has positive implications for marijuana legalization.
The case, Murphy v. NCAA, centered on whether the Constitution's anti-commandeering doctrine prevents the federal government from forcing states to keep prohibitions of certain federally banned activities on their own lawbooks.
Specifically at issue was whether a New Jersey ballot measure that legalized betting on sports and subsequent actions by state legislators are invalidated by a congressionally approved law banning states and local governments from licensing or otherwise authorizing gambling on team sports.
The Supreme Court voted 7-2 on Monday to overturn the federal gambling prohibition.
If the justices had ruled the other way, state marijuana laws could have been in greater jeopardy of federal intervention.
In that instance, according to an analysis by the Congressional Research Service, "the federal government may be able to regulate other areas like recreational marijuana…by freezing existing state laws in place, instead of through direct federal regulation."
Ironically, the case was brought to the Supreme Court by then-Gov. Chris Christie (R), who has repeatedly said he thinks the federal government should intervene in state marijuana laws. He cheered the ruling on Monday, calling it "a great day for the rights of states and their people to make their own decisions."
A great day for the rights of states and their people to make their own decisions. New Jersey citizens wanted sports gambling and the federal Gov't had no right to tell them no. The Supreme Court agrees with us today. I am proud to have fought for the rights of the people of NJ.

— Governor Christie (@GovChristie) May 14, 2018
"This was the only sensible outcome in this case unless the Court was willing to gut its anticommandeering jurisprudence," Sam Kamin, who serves as the Vicente Sederberg Professor of Marijuana Law and Policy at the University of Denver's Sturm College of Law, told Marijuana Moment in an interview. "Congress cannot tell the state legislatures what they can and can't do. Congress can prohibit sports gaming everywhere, but it can't make the states do the same."
If the Court had ruled to uphold the gambling prohibition, it wouldn't have automatically invalidated state cannabis laws. But Congress would have been empowered to pass a new law, broader than the current Controlled Substances Act (CSA), that required states to keep their own marijuana bans in effect.
Under the CSA as currently written, Congress specifically says it doesn't intend to "occupy the field" when it comes to drug policies, "including criminal penalties, to the exclusion of any State law on the same subject matter which would otherwise be within the authority of the State…" Instead, the CSA only seeks to preempt state laws that are so inconsistent with its provisions that the two cannot stand together.
Kamin, who filed an amicus brief in the case along with other law professors, said that the case has "obvious" implications for marijuana.
"The CSA stands, but so do state legalization laws," he said. "Congress can't prohibit those laws, force the states to repeal them or force the states to go back to prohibition. Almost everyone who'd thought carefully about these issues knew it was so, but it's nice to see it recognized by a 7-2 Supreme Court."
The Court's opinion, written by Justice Samuel Alito, contains one specific reference to marijuana:
"The concept of state 'authorization makes sense only against a backdrop of prohibition or regulation. A State is not regarded as authorizing everything that it does not prohibit or regulate. No one would use the term in that way. For example, no one would say that a State 'authorizes' its residents to brush their teeth or eat apples or sing in the shower. We commonly speak of state authorization only if the activity in question would otherwise be restricted… The United States maintains that one 'would not naturally describe a person conducting a sports-gambling operation that is merely left unregulated as acting 'pursuant to' state law.' But one might well say exactly that if the person previously was prohibited from engaging in the activity. ('Now that the State has legalized the sale of marijuana, Joe is able to sell the drug pursuant to state law.')"
It also has several passages in which legalization supporters will likely see parallels to the cannabis debate:
"The legalization of sports gambling is a controversial subject. Supporters argue that legalization will produce revenue for the States and critically weaken illegal sports betting operations, which are often run by organized crime. Opponents contend that legalizing sports gambling will hook the young on gambling, encourage people of modest means to squander their savings and earnings, and corrupt professional and college sports.
"The legalization of sports gambling requires an important policy choice, but the choice is not ours to make. Congress can regulate sports gambling directly, but if it elects not to do so, each State is free to act on its own. Our job is to interpret the law Congress has enacted and decide whether it is consistent with the Constitution."
Georgetown Law professor Randy Barnett, who unsuccessfully argued a medical cannabis case before the Supreme Court, said that the new ruling likely shields state marijuana laws from challenges claiming that they are legally preempted by federal prohibition.
This is entirely different than Raich, which did not authorize Congress to tell California what its medical marijuana policy must be. But it does suggest that state schemes actively regulating marijuana (like CA & CO) are safe from a preemption challenge. https://t.co/0ghAgFI1iJ

— Randy Barnett (@RandyEBarnett) May 14, 2018
Chris Christie's Supreme Court Gambling Case Could Impact Marijuana Laws