Senators press Trump Cabinet members on cannabis (Newsletter: Sep. 3, 2018)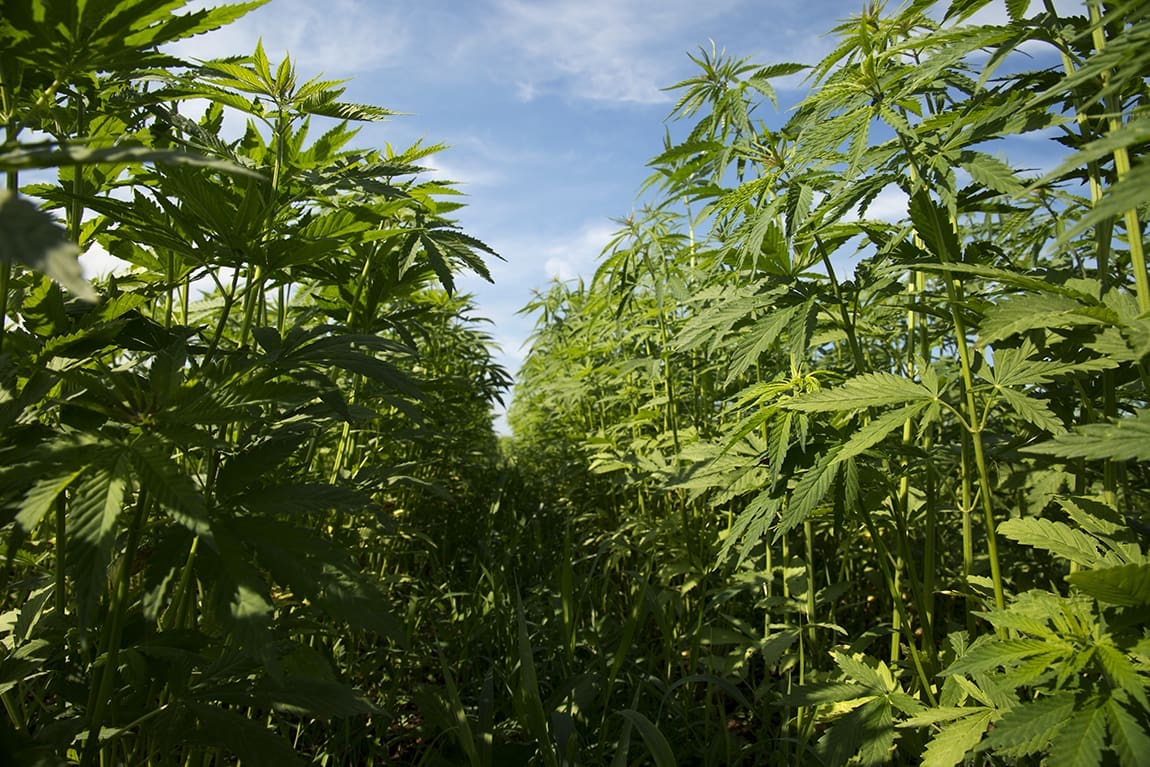 MO judge dismisses suit against medical cannabis measure; UT oppo's push poll; ND legalization losing in poll
Subscribe to receive Marijuana Moment's newsletter in your inbox every weekday morning. It's the best way to make sure you know which cannabis stories are shaping the day.
Your support makes Marijuana Moment possible…

This issue of Marijuana Moment, and our original reporting that is featured in it, are made possible by the generous support of 319 Patreon sponsors. Cannabis industry professionals receive valuable rewards for pledges of $25 and up.

Check out the perks of being a sponsor on our Patreon page.
https://www.patreon.com/marijuanamoment

/ TOP THINGS TO KNOW

Separate bipartisan groups of U.S. senators sent letters to two Trump administration Cabinet members, urging them to stop blocking cannabis research.

Utah medical cannabis activists posted a video of a misleading push poll funded by opponents of the state's ballot measure.

/ FEDERAL

President Trump issued a proclamation declaring September as National Alcohol and Drug Addiction Recovery Month.

U.S. Sen. Kirsten Gillibrand (D-NY) tweeted, "We should call this country's war on drugs what it really is: a war on communities of color. It's time to end this discrimination. We need to pass the Marijuana Justice Act."

Congressman Carlos Curbelo (R-FL) tweeted, "The ongoing witch hunt against legal, state-regulated #smallbiz and their consumers has divided us for too long. The bipartisan #STATESAct will give each individual state the ability to control oversight of its own #marijuana policy."

Congressman Ro Khanna (D-CA) tweeted, "Imagine a future where healthcare is a human right, students can go to college without drowning in debt, people no longer go to jail for using marijuana & communities across the country have a public option for internet. That's the future most Americans want."

/ STATES

A Missouri judge dismissed a lawsuit filed by the proponent of one medical cannabis initiative that was seeking to revoke ballot access for a competing measure. The plaintiff says he will appeal to the state Supreme Court.

Michigan's elections director released proposed ballot language for the state's marijuana legalization initiative, with the Board of Canvassers set to consider the issue this week.

California lawmakers approved legislation to create a grant program to support municipal marijuana industry equity programs, to allow tax-free donations of medical cannabis to patients and to allow provisional licensing for marijuana businesses.

The Massachusetts attorney general, in a reversal, said that municipalities cannot ban medical cannabis dispensaries. Separately, marijuana regulators will begin the process of taking over oversight of medical cannabis on Thursday.

Rhode Island Republican gubernatorial candidates debated marijuana legalization.

Colorado Democratic gubernatorial candidate Jared Polis, currently a congressman, visited a hemp farm.

Ohio regulators released an FAQ about CBD access. The also awarded another provisional medical cannabis processor license.

Oklahoma legislative leaders said lawmakers' medical marijuana working group is going well.

A New Jersey senator said he believes legalization would increase home foreclosures because low-income people would spend more money on marijuana instead of rent or mortgage payments.

Utah regulators are accepting public comment on proposed rules regarding industrial hemp and CBD oil.

/ LOCAL

New York City police's new marijuana arrest policy went into effect on Saturday.

The Lancaster, Pennsylvania City Council is considering a marijuana decriminalization proposal.

The Gary, Indiana Common Council is considering a proposed marijuana decriminalization ordinance.

/ INTERNATIONAL

Zimbabwe's president said the country will legalize "industrial cannabis."

Canadian government officials will hold an event to announce "an investment supporting risk management for the hemp industry and to highlight the implications of the cannabis legislation on industry regulations" on Tuesday.

/ ADVOCACY

The California Police Chiefs Association, League of California Cities and United Food and Commercial Workers Western States Council are working to stop proposed California regulators that would allow marijuana delivery services in communities that ban cannabis sales.

Former first daughter Chelsea Clinton tweeted, "After Switzerland introduced safe injection sites, free methadone and clean needles, overdose deaths dropped, drug-related crime dropped and more HIV+ drug users received HIV treatment. 'Harm reduction' strategies…reduce harm."

The Marijuana Policy Project released a voter guide for New Hampshire's primary elections.

/ SCIENCE & HEALTH

A study found that "students who went to college in states that adopted medical marijuana laws were more likely to use marijuana and experience academic and health consequences than their counterparts who did not."

A study concluded that "domestication of the cannabis germplasm has resulted in a loss of the CBDA pathway in some strains and reallocation of resources between CBDA and THCA pathways in others" and "the impact of domestication is a lack of chemical diversity and loss of biodiversity in modern cannabis strains."

/ OPINION & ANALYSIS

A poll found that North Dakota voters oppose the state's marijuana legalization initiative, 56%-38%. Advocates criticized the poll's methodology.

/ BUSINESS

Rappers Dr. Dre and Xzibit are being sued for allegedly reneging on an agreement concerning ownership of the marijuana company Brass Knuckles.

Problems with BioTrackTHC's Illinois medical cannabis tracking system forced some dispensaries to temporarily close.

/ CULTURE

NFL player Rico Gathers was arrested for marijuana possession.

A Florida thrift store received an unexpected donation of 2,100 grams of marijuana.
Make sure to subscribe to get Marijuana Moment's daily dispatch in your inbox.
Photo by Brendan Cleak.