Senators Are Angry That Marijuana Sentences Are Longer Than Paul Manafort's
Repeatedly defraud financial institutions and the government? Get 47 months in prison.
Illegally possess marijuana in a prohibition state? That's a 12-year sentence, pal.
A lot of people, including U.S. senators, are picking up on this ludicrous sentencing disparity on full display in a case involving Donald Trump's former campaign chairman, Paul Manafort. The former lobbyist was convicted of over a dozen financial fraud charges. While prosecutors recommended that he serve roughly 20 years, a judge decided on Thursday that was too harsh a sentence.
The decision immediately inspired a slew of tweets, with many giving examples of cases where non-violent cannabis offenses have put people in prison for much longer. One post, about the aforementioned 12-year sentence for simple possession, already has more than 10,000 retweets.
Two weeks ago a black Mississippi man was given 12 years in prison for possessing marijuana that he bought legally in Oregon https://t.co/0BTwjUsPYChttps://t.co/P9656sTM5f

— Rob Flaherty (@Rob_Flaherty) March 8, 2019
But it's not just activists who are taking note of the criminal justice imbalance. Sens. Brian Schatz (D-HI), Elizabeth Warren (D-MA), Kamala Harris (D-CA) and Angus King (I-ME) have also raised the issue.
People are sometimes sent to prison for longer than 47 months for non violent marijuana offenses.

— Brian Schatz (@brianschatz) March 8, 2019
Warren tweeted about Fate Winslow, who is facing a life sentence for distributing $20 worth of marijuana.
Trump's campaign manager, Paul Manafort, commits bank and tax fraud and gets 47 months. A homeless man, Fate Winslow, helped sell $20 of pot and got life in prison. The words above the Supreme Court say "Equal Justice Under Law"—when will we start acting like it?

— Elizabeth Warren (@ewarren) March 8, 2019
Harris, who, like Warren, is currently seeking the 2020 Democratic presidential nomination, compared Manafort's prison term to marijuana sentencing in a campaign stop in South Carolina.
.@KamalaHarris tears into the Manafort sentence, talking about the inequity of a man being sentence to 12 years for marijuana crime vs Manafort's white collar sentence. HUGE applause in this South Carolina BBQ spot. "Everyone should be treated equally under the law," says Harris

— Kyung Lah (@KyungLahCNN) March 8, 2019
"We're going to be flooded with stories in the next 24 hours about people with relatively minor offenses, selling an ounce of marijuana or stealing quarters from a laundry room with equivalent or greater sentences," King told CNN on Friday.
.@SenAngusKing calls the Manafort sentence "astonishing."

"We're going to be flooded with stories of people selling … an ounce of marijuana or stealing quarters from a laundry room with an equivalent or greater sentence." https://t.co/7ugXYVqHOL pic.twitter.com/amHyw1uIEm

— New Day (@NewDay) March 8, 2019
Rep. Barbara Lee (D-CA) also chimed in.
Paul Manafort:
-$55 million in bank and tax fraud.
-given 47 months.
Fate Vincent Winslow:
-sold $20 of marijuana.
-given LIFE IN PRISON.
Marijuana charges regularly net longer sentences than Manafort—we need #MarijuanaJustice to fix our broken system. https://t.co/q64uRKTWSP

— Rep. Barbara Lee (@RepBarbaraLee) March 8, 2019
So did Rep. Hakeem Jeffries (D-NY).
The failed war on drugs has devastated communities of color.

So-called law and order policies have unnecessarily wrecked millions of lives.

But a degenerate criminal like Paul Manafort gets a judicial slap on the wrist?

OUTRAGEOUS.

— Hakeem Jeffries (@RepJeffries) March 9, 2019
Elsewhere on Twitter, there was no shortage of outrage over the apparent judicial disconnect between sentences for white collar crimes and cannabis. Comedian and director Zack Bornstein joked that even his 4-year-old recognized the injustice.
OMG my 4-year-old just put down her Legos and said, "There are people serving longer sentences for marijuana possession than Manafort for helping dictators set up torture programs and committing high treason against the United States"

— Zack Bornstein (@ZackBornstein) March 8, 2019
Here are some more examples, in case the message hasn't sunk in yet.
Paul Manafort committed fraud and got 47 months of prison.

Fate Vincent Winslow sold $20 of marijuana to a stranger and received a life sentence.

Our legal system is fucked up

— David Leavitt (@David_Leavitt) March 8, 2019
Oh I see, Manafort can commit massive tax fraud, launder Ukrainian oligarch money, violate a plea deal & give polling data to the Russians for cash, and do 47 months. But if I sold a few ounces of marijuana in Florida I get 5 years. Got it. #equaljustice #nojustice #Whitecollar

— Randi Rhodes (@RandiRhodes) March 8, 2019
Patrick Beadle, a father & traveling musician, is spending 8 years in a Mississippi prison for possessing medical marijuana he legally got in Oregon.

Judge Ellis gave Paul Manafort—tried for 18 crimes including money laundering, tax fraud & bank fraud—just 4 years. pic.twitter.com/DPuMhA0BGG

— Ashton Pittman (@ashtonpittman) March 8, 2019
Lucky thing Manafort wasn't found with a marijuana cigarette, been born black, or didn't live "a blameless life" of representing dictators and the worst dregs of society. Otherwise he would have died in prison rather than taking a few years off in minimum security.

— Kurt Eichenwald (@kurteichenwald) March 8, 2019
Paul Manafort gets 4 years in prison for conspiracy to defraud the United States, witness tampering, bank fraud, tax fraud, and basically being a traitor to our country.

Corvain Cooper gets life in prison at age 34 for a non-violent marijuana conviction.

🖕White privilege. pic.twitter.com/an5DzCe9cU

— Eugene Gu, MD (@eugenegu) March 8, 2019
As Manafort is sentenced to just 4 years in prison, a reminder that a black man in Mississippi was sentenced to 8 years in prison for possession of marijuana purchased legally in another state. https://t.co/2YwkQG5mki via @aclu

— Miranda Yaver (@mirandayaver) March 8, 2019
TWO JUSTICE SYSTEMS IN AMERICA:

Black men go to prison for 20 years for marijuana.

Manafort, convicted of 8 felonies, stole MILLIONS from America and only gets 47 months in prison.

— Red™️ (@Redpainter1) March 8, 2019
So a woman who mistakenly voted when she shouldn't have will do more time than Paul Manafort. And there are people doing much more time for being in possession of drugs. Have a blessed night.

— Joy Reid (@JoyAnnReid) March 8, 2019
Just a reminder.. Bernard Noble got 13 years in prison for simple possession of marijuana. #Manafort #ManafortSentencing

— Tim Hitt (@lavitaminguy) March 8, 2019
Weed smokers are doing longer time than Manafort, for crimes directly against the very democracy of the United States.

— Kevin Baron (@DefenseBaron) March 8, 2019
I got grounded for 47 months for talking-back to my mom once. + I got a chancla thrown at me, which I dodged, so it grazed my ear. My mom's tougher than that lame Judge Ellis.
Man, if Manafort was black or brown and was caught selling an ounce of pot, he'd be in jail for life.🤷🏻‍♀️

— Ana Navarro-Cárdenas (@ananavarro) March 8, 2019
Paul Manafort is a traitor who went on a white-collar crime spree but only got 47 months prison time in a country that hands out life sentences to people for a few dime bags of weed.

— Adam Best (@adamcbest) March 8, 2019
Manafort committed fraud and got 47 months.

In 2015, The Daily Beast highlighted a man named Fate Vincent Winslow sold $20 of weed to a stranger and got life. https://t.co/Wu70gUHOHk

— Kyle Griffin (@kylegriffin1) March 8, 2019
You probably get the idea by now, but you can sift through dozens more here.
Watch Cory Booker Discuss His Latest Bill To End Federal Marijuana Prohibition
Photo courtesy of Disney.
Rapper Who Owns Looted Marijuana Dispensary Says Justice Is More Important Than Business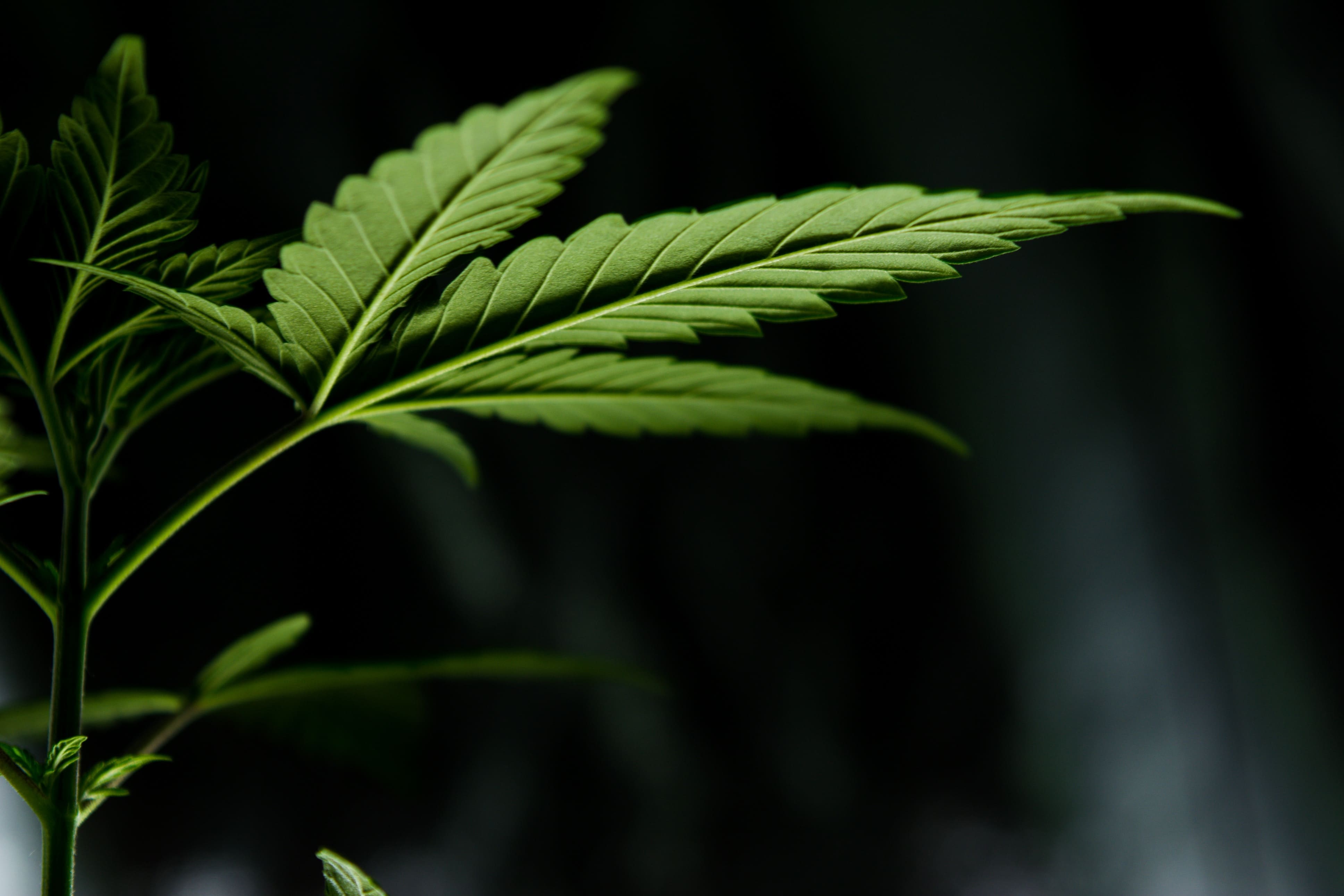 One marijuana dispensary owner whose business was caught in the chaos stemming from the reaction to rampant police violence over the weekend says he values life and justice over his stolen cannabis merchandise.
Cookies, a well-known dispensary in Los Angeles, was looted during Saturday's massive protests sparked by the killing of George Floyd. But the brand's creator and store's part-owner, the famous rapper-turned-cannabis-entrepreneur Berner, says he is more concerned about the underlying injustices being highlighted by protestors than the damage to his storefront.
A video on Instagram shows the Cookies location on Melrose being broken into, with people jumping the fence, entering the store and stealing products. Police are seen driving by in the clip, but no one appears to have been arrested.
Berner, whose real name is Gilbert Anthony Milam Jr., released a statement shortly after the incident.
The rapper doesn't condemn the people who broke into the store. Instead, he argues that human life is more valuable than any building.
"It's extremely unfortunate what happened to our store tonight on Melrose. But as a human living in the world we're living in today, I cannot expect anything less until justice is served," Berner said in the video posted to his 1.3 million Instagram followers. "We can rebuild our store, but you cannot bring someone back to life."
"With that being said, we stand with what is going right now in the world. A statement needed to be made. All I say is, I pray everyone stays safe and protects their family in a time like this," the rapper said. "How can I worry about a store when there is so much more going on in the world right now? So much hate, so much anger, so much pain, and a lack of justice. Please take care of your families and stay safe."
There were six armed security guards at the storefront, Berner said, but he told them not to be violent towards protesters. "I don't want to see anyone die!! I told everyone to stand down," he posted. "I'm not allowing anyone to die on my watch… all life matters. And money comes and goes…"
Instagram commenters were quick to suggest that insurance money stemming from the theft would be advantageous to Berner. One commenter, Elijah71p, wrote: "Plus that insurance money won't hurt."
But Berner said he wasn't counting on it, replying: "We sell weed. I'm not sure that insurance will honor our business, I haven't even thought about it. I was focused on preserving life and instructing the armed guards to stand down and not to shoot."
Another commenter wrote on the post: "Someone had good insurance, lol other wise I'm sure this would sound different."
"Nah man, the world is a fucked up place," replied Berner. "This is from the heart homie."
Cannabis companies have historically had a hard time accessing coverage for things like lost employee wages, property damage and more due to marijuana's federal classification as a schedule I substance.
Berner started Cookies as a clothing and cannabis brand in the San Francisco Bay Area in 2016. The company has held itself up as an equity success story, opening the Cookies Haight Street location with CEO Shawn Richard under San Francisco's first social equity license. While some have raised questions about the involvement of white investors and people with political pull helping to win the dispensary's approval, Berner has maintained that the company is holding true to authentic cannabis culture—one that represents and speaks up for black, indigenous and people of color.
The Cookies brand, well-known for its bright blue packaging, is on sale in eight medical and adult-use markets across the country, including in Its dispensary storefronts in Los Angeles, Santa Ana, San Francisco and Denver.
Cookies isn't the only dispensary to have been impacted by looting over the weekend. Photos of a ransacked MedMen location in downtown Los Angeles have surfaced, for example.
medmen got cleaned out of cannabis last night in downtown los angeles pic.twitter.com/zlw9RjDOtS

— Zeus Tipado (@tipado) May 31, 2020
The company has not issued a statement at the time of publication.
New Congressional Resolution Condemns Police Brutality And War On Drugs
Missouri Lawmakers Defeat Amendment To Require They Consume Marijuana Before Voting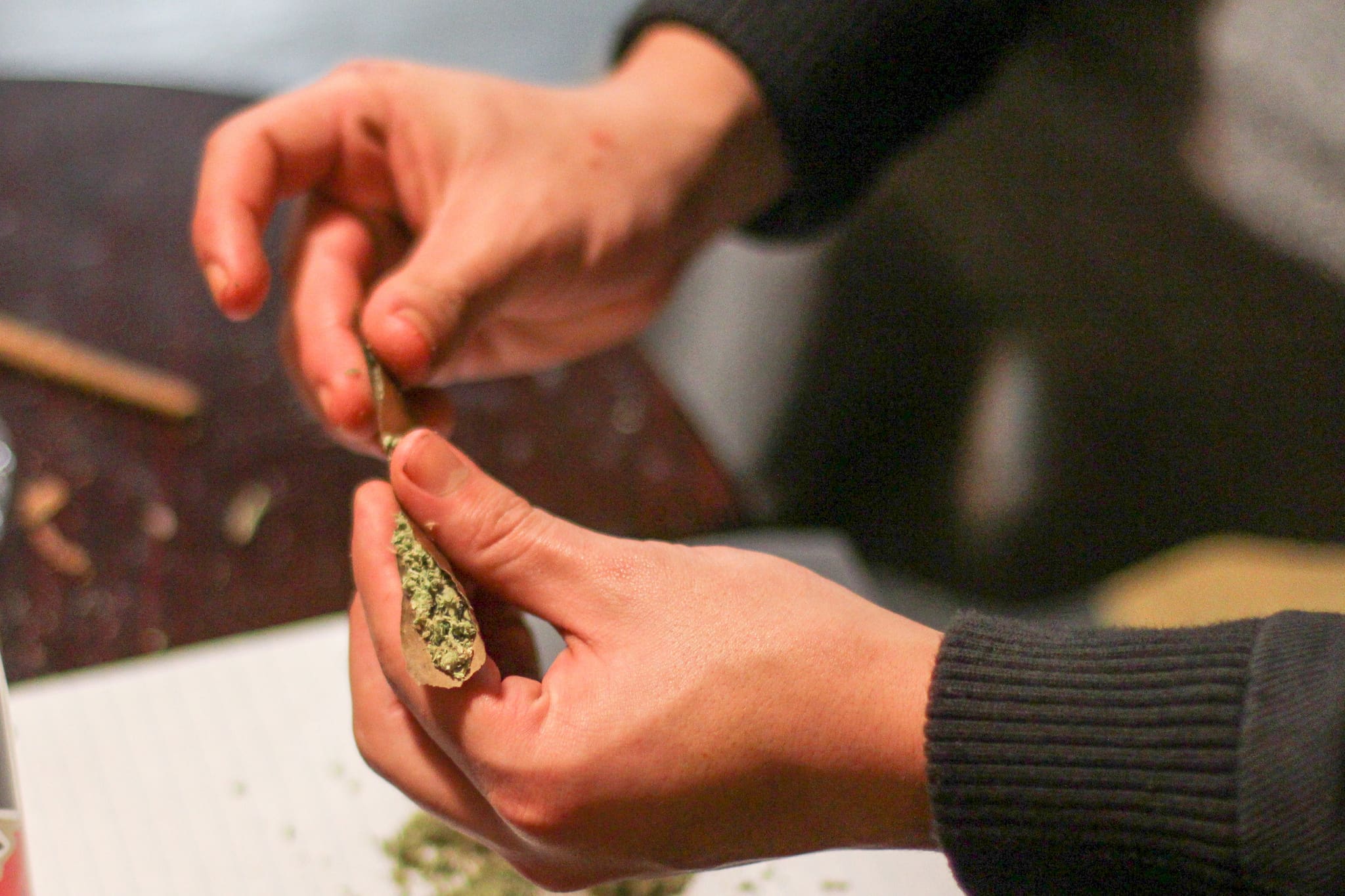 Missouri lawmakers rejected an amendment to a health care bill on Thursday that would have required House members to consume a "substantial" amount of marijuana before performing their legislative duties.
The amendment, introduced by Rep. Andrew McDaniel (R), was defeated in a voice vote—though a reporter in the room said he heard a few "ayes."
Text of the measure stipulated that "members of the Missouri House shall consume a substantial dose of medicinal marijuana prior to entering the chamber or voting on any legislation."
McDaniel told Marijuana Moment in a phone interview that, this time of year, lawmakers tend to pile on amendments to bills. The current health care-focused legislation has "a whole bunch of crap" that's been attached to it, he said, and so he saw an opportunity to "get everyone to chill out and get a little chuckle" with his proposal.
It was for the real betterment of all Missourians if some people would chill out. #moleg #COVID19 #pandemic https://t.co/kmi83SRsDl

— Andrew McDaniel (@drurep150) May 7, 2020
The hope was also that it could "get them all to pay attention" and "quit messing it up," he said.
The lawmaker said he similarly heard some "aye" votes from the chamber, though he said he wasn't going to force people to go on the record with a roll call vote.
It was just shot down by a voice vote. But pretty sure I heard some "Ayes" https://t.co/9uEFBgb3Mj

— Tynan Stewart (@tynanstewart) May 7, 2020
"It was just for fun—simmer down, bring up a little bit of laughter in such a somber environment of the times we're in," McDaniel said.
Erik Alteri, executive director of NORML, told Marijuana Moment that he appreciated the sentiment.
"During these trying times we all could certainly use a laugh which this amendment provided. Though having state legislators imbibe before session might not be the worst thing to encourage cooperation for the public good," he said. "At the very least perhaps opponents of ending our failed probation on cannabis may finally realize they are ruining hundreds of thousands of lives per year over a plant."
Another part of the inspiration behind the lawmaker's amendment was a more serious provision of the overall legislation that provides protections for registered cannabis patients against having their registration in the program reported to the federal government.
The bill, SB 580, states that "no state agency, including employees therein, shall disclose to the federal government, any federal government employee, or any unauthorized third party, the statewide list or any individual information of persons who have applied for or obtained a medical marijuana card."
McDaniel said that he supports both medical and adult-use cannabis legalization, though constituents in his district haven't gotten on board with broader reform and so he doesn't have immediate plans to introduce actionable legislation to that end. The legislator described himself as having a libertarian perspective on the issue.
He did sponsor a bill in 2018 that would have made a constitutional amendment establishing a limited medical cannabis program in the state. That came before voters approved more a far-reaching medical marijuana legalization measure during the November election that year.
Last month, a campaign to legalize marijuana in Missouri officially ended its bid to qualify for this year's general election ballot due to signature gathering difficulties caused by the coronavirus outbreak.
Montana Marijuana Activists Will Begin Signature Gathering For Legalization Measure With New Safety Protocols
Photo courtesy of Martin Alonso.
Marijuana Bumper Stickers? No Thanks, Drivers Say In National Survey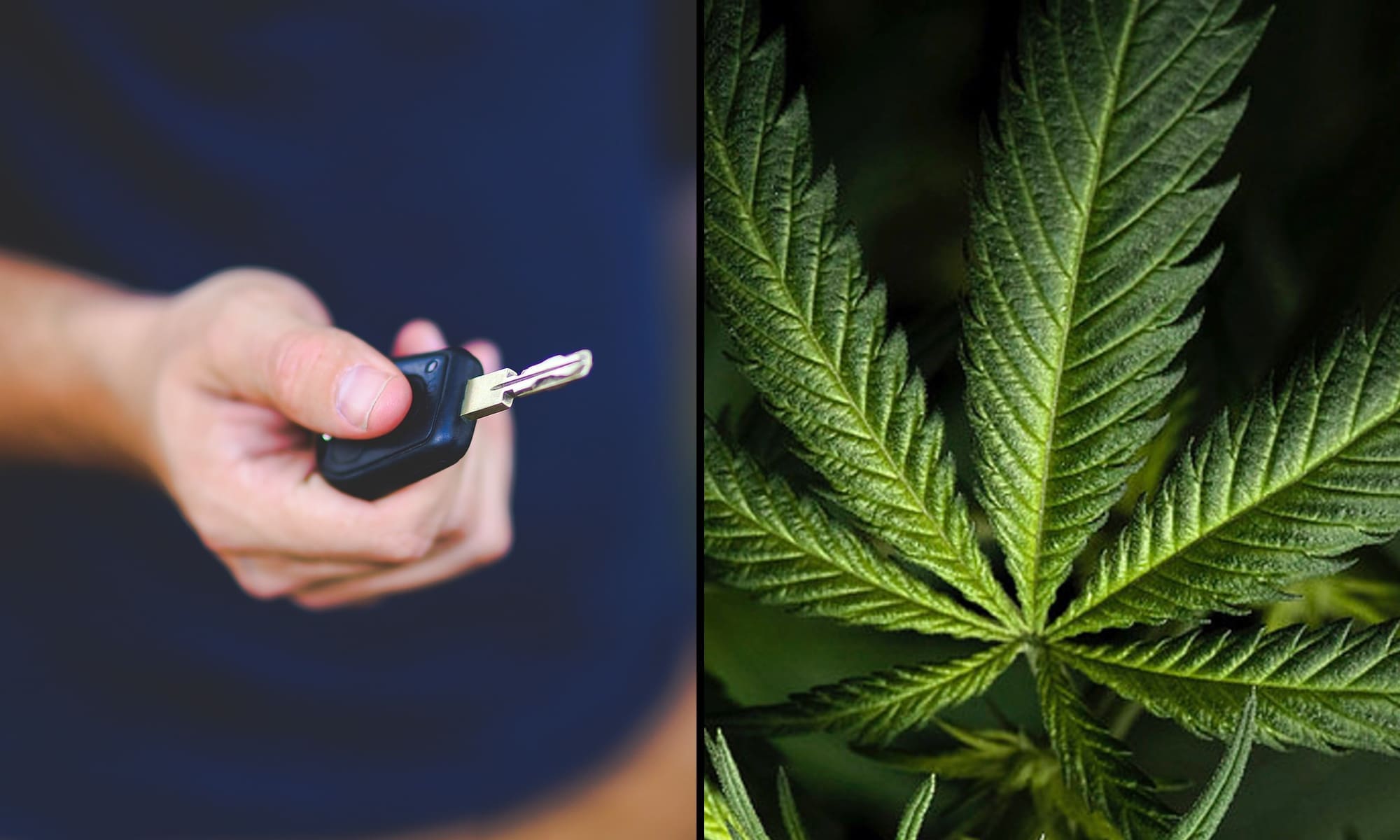 Even as a growing number of states are enacting legalization laws, stigma around marijuana is alive and well in the United States—at least according to a recent survey about the kinds of bumper stickers America's drivers are willing to put on their vehicles.
Drivers said they would be less open to displaying a cannabis-related decal than ones featuring messages surrounding other controversial topics, such as politics, religion, gun ownership or even President Trump.
Of those who wouldn't sport a cannabis bumper sticker on their cars, most said they worried it would affect how police would perceive them.
The survey of 1,195 people asked whether drivers would be willing to display various bumper-sticker messages, including their "support for/opposition to marijuana." Of all the topics asked about, cannabis was the least popular, with only 34 percent of respondents saying they'd consider such a decal.
By comparison, 53 percent said they would be willing to advertise their views on gun ownership, 44 percent said they would display their religious identity and 42 percent said they would share their stance on President Trump.
The survey was conducted by SafeHome.org, a website that publishes consumer information about home and personal safety. The company acknowledges that the data "rely on self-reporting," which doesn't always provide the most reliable conclusions. "There are many issues with self-reported data," the site points out. "These issues include, but are not limited to, selective memory, telescoping, attribution and exaggeration."
The poll nevertheless provides a glimpse into what at least some Americans are thinking when they weigh what views to broadcast on the road.
When drivers who said they wouldn't display marijuana messages were asked what made them hesitate, 59 percent said they believed it would "affect how police perceive me." Nearly half (45 percent) said they thought "it looks tacky"—more than any other topic but Trump.
Roughly a third of drivers who said they wouldn't sport a cannabis bumper sticker said the topic was too personal (35 percent), it would affect how other drivers would perceive them (32 percent) or that they simply didn't care enough about it (31 percent).
The survey also asked respondents about whether they believed their existing bumper stickers had indeed attracted unwanted attention, either from police or fellow drivers. Marijuana, however, was not included in that section of the survey. Among issues people believed they were pulled over unfairly for, "endorsement of racial identity/equality" ranked highest. When it came to aggression from other drivers, "support of/opposition to President Trump" was the top response.
Whether or not a weed bumper sticker makes someone more likely to be pulled over, it's easy to see why drivers may have that fear. In many states, law enforcement organizations remain among the most stubborn opponents to legalization, and among their most common arguments is that legalization will make America's roads more dangerous. Available data, however, are less clear on that subject.
Some research has found that traffic fatalities went down after legalization while overall accidents went up, a result that could be the result of drivers drinking less alcohol. The effects also seem to vary from state to state. A 2019 congressional report acknowledged the lack of a clear consensus on marijuana's impact on driver safety. "Although laboratory studies have shown that marijuana consumption can affect a person's response times and motor performance," the Congressional Research Service wrote, "studies of the impact of marijuana consumption on a driver's risk of being involved in a crash have produced conflicting results, with some studies finding little or no increased risk of a crash from marijuana usage."
Cannabis, of course, is also the only item in the new bumper sticker survey that is directly attributable to motor impairment. That, combined with the fact that marijuana remains illegal in much of the country, is likely to make drivers think twice about slapping a weed-friendly bumper sticker on the back of their car.
Despite the controversy, however, most Americans support legalization at rates of between 60 percent and 70 percent, according to recent national polls. And a recent YouGov survey found that 55 percent of respondents said that legalization was either a complete success or "more of a success than a failure."
Constitutionally speaking, Americans have a First Amendment right to political speech, and courts have ruled that bumper stickers generally fall under that protection. And political statements, even those supporting marijuana or its legalization in areas where it's still illegal, aren't themselves evidence that a person has violated any laws.
In practice, however, it's still possible for law enforcement to target individuals for mundane reasons like bumper stickers only to later cite a different, more valid reason to justify a traffic stop. Perhaps unsurprisingly, it seems the best way to avoid attention when driving is to keep your car au naturel: Vehicles with at least one controversial decal on them, the SafeHome.org survey found, were almost three times more likely to be pulled over during the past year.
Congressional Report Raises Questions About Whether Marijuana Impairs Driving