Senate Banking Chairman Says 'We Need' To Pass Marijuana Banking Bill 'This Year,' Disclosing White House Support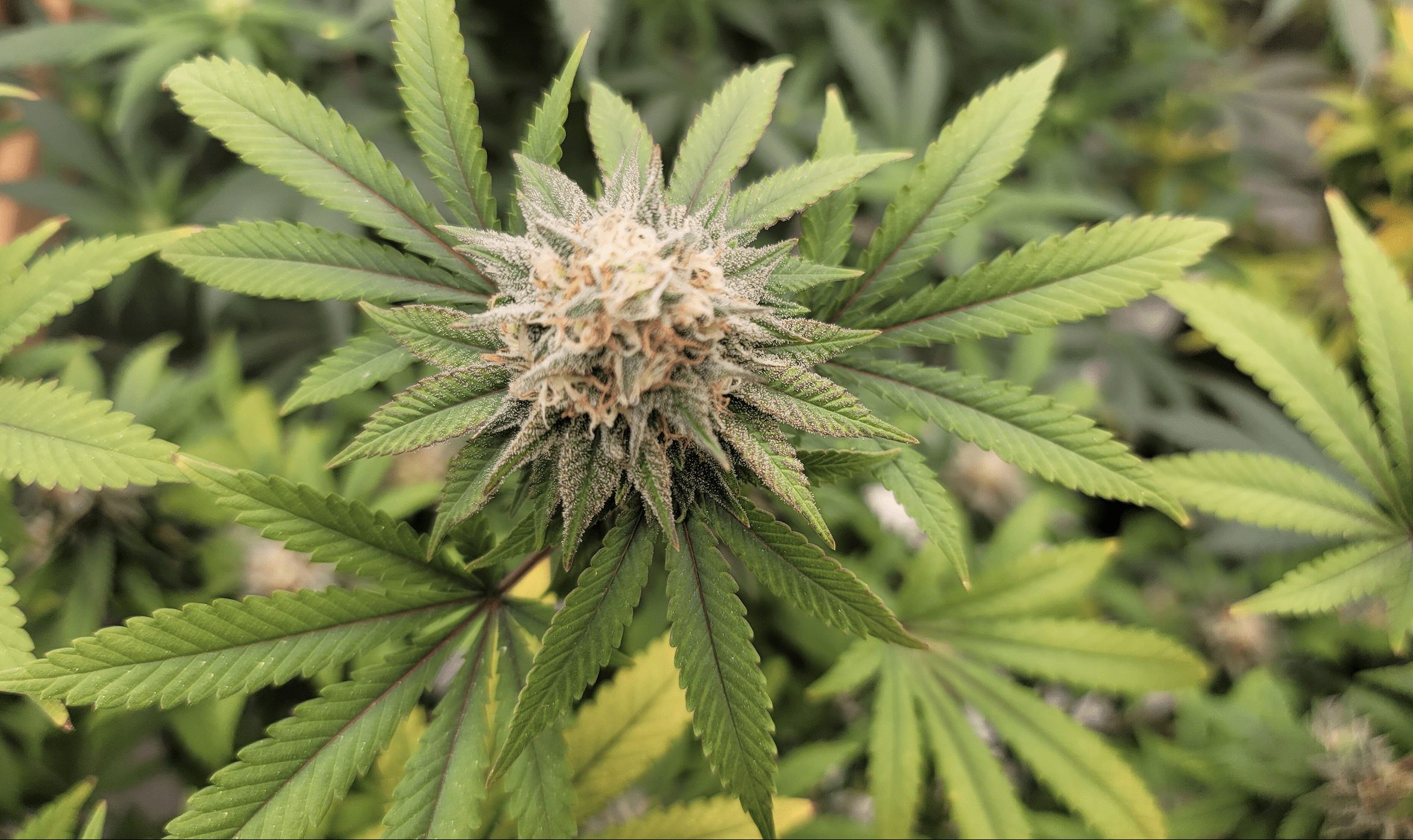 The chairman of a key Senate committee says lawmakers need to act on marijuana banking legislation "this year," and his Republican counterpart on the panel agrees that the issue will "come to a conclusion likely in this Congress."
On the House side, the GOP chairman of that chamber's committee of jurisdiction says that the cannabis banking problem is "not a priority for me" while adding that he is "not closed off" to the issue altogether.
Senate Banking Committee Chairman Sherrod Brown (D-OH) also reiterated that leadership was prepared to "move" on the cannabis reform just before the collapse of a bank this month distracted members, and he disclosed that "the White House wants this fixed," as far as he's been told.
Both Brown and the committee's ranking member, Sen. Tim Scott (R-SC), spoke at the American Bankers Association (ABA) Washington Summit on Wednesday—one day after the lead GOP sponsor of the Secure and Fair Enforcement (SAFE) Banking Act urged the financial sector to put pressure on Congress to get the job done.
"The prognosis is positive," Brown said, adding that he's "hopeful we can do it relatively soon."
"Prognosis is positive…I'm hopeful we can do it relatively soon." @SenateBanking @BankingGOP Chair @SenSherrodBrown comments at #ABASummit on likelihood of passing the bipartisan #SAFEBanking Act. ABA urges Congress to pass this commonsense legislation. pic.twitter.com/9I9SoBD2EJ

— American Bankers Association (@ABABankers) March 22, 2023
Senate Majority Leader Chuck Schumer (D-NY) had been gearing up to reintroduce the marijuana banking bill before the Senate's Easter recess, he said. And while he's unclear where Senate Minority Leader Mitch McConnell (R-KY) currently stands on the issue, he said he's under the impression that the White House is supportive of the legislation.
That's a notable detail, as White House Press Secretary Karine Jean-Pierre declined to say what President Joe Biden thinks about the policy proposal during a briefing in January, stating that it was up to Congress.
"The problem right now" is that the collapse of Silicon Valley Bank and the broader economic fallout from that failure is an "absolutely essential crisis" that's detracted from the cannabis reform. "We were very close to moving on something" before that situation developed.
"There's good bipartisan support on this, especially depending on what states members are from," Brown said. "But I'm very hopeful—and this is something we need to do and we need to do it this year."
Scott, for his part, made clear that he's not especially supportive of the reform, but he recognizes that the SAFE Banking Act enjoys significant bipartisan backing, and he's confident it will be addressed in short order while the country has a broader conversation about federal marijuana legalization.
He said that one area where he and Brown agree is that the banking legislation should be taken up during regular order rather than brought directly to floor as part of a larger must-pass bill.
"I think that's an important decision, as opposed to rushing it to the floor where many of us will then stand strongly against the process and before we even address the underlying legislation," Scott, who many speculate will run for the 2024 Republican presidential nomination, said. "The good news is we both agreed that the regular process, regular order, is very important for the SAFE Act."
"There are Republicans who've come out very positively on behalf of the SAFE Act. I'm not one of those Republicans, but there is a bipartisan coalition who wants to have a serious conversation about the challenges that it would solve," he said. "And the question is: does that legislation actually solve more challenges than it creates harm?"
Scott also said that lawmakers need to take on the broader debate about federal marijuana legalization, which is "something that we're going to have to wrestle with as a nation and as a Congress and get to an answer there."
"But there is a bipartisan coalition who wants to have that conversation, so I think that's good news," he said. "Both sides want to go through regular order—that's better news. I think we'll come to a conclusion likely in this Congress."
House Financial Services Committee Chairman Patrick McHenry (R-NC) also spoke at the ABA summit on Wednesday. He stressed that the SAFE Banking Act is "not a priority" on his agenda, though he acknowledged that several of his Republican colleagues on the panel such as Rep. Dave Joyce (R-OH) are working to advance the issue.
"I'm not closed off to this. I understand the societal implications and the challenges that are occurring here," he said, noting that he has voted against versions of the bill on several occasions. "I don't think this is the proper means to solve a societal problem through finance."
The chairman added that he considers it problematic that Senate leadership "wants to lay on this whole other layer of stuff on social justice issues to this circumstance, rather than getting to the core of this issue, which is the legal status of cannabis in federal law."
"You fix that, the banking issue is fixed," he said. "The bigger issue is the status of cannabis in federal law, and whether or not that fits and is appropriate to the class of drugs it sits with. Let's have that debate. The banking issue gets fixed as a result."
McHenry previously said that while he still opposes the banking proposal, he wouldn't stand in its way.
On Tuesday, a coalition of cannabis industry associations sent a letter to Senate Banking Committee leadership, urging a swift action on the bipartisan banking legislation, which has cleared the House multiple times in past sessions only to stall in the Senate.
The National Cannabis Roundtable (NCR), National Cannabis Industry Association (NCIA), U.S. Cannabis Council (USCC), Minority Cannabis Business Association (MCBA) and National Hispanic Cannabis Council (NHCC) led the letter to Brown and Scott.
They groups said that the committee should "immediately schedule a hearing to discuss the lack of access to banking and other financial resources that is harming the U.S. cannabis industry, and advance bipartisan legislation expeditiously to improve public safety and provide much-needed access to capital to these businesses."
ABA has been advocating for the banking legislation for years, and it released a poll last year that found 65 percent of Americans want to see a fix to the cannabis banking problem.
Advocates and industry stakeholders have run low on patience with the Senate after leadership failed to pass the banking reform, along with other modest proposals on issues like expungements, as part of the so-called SAFE Plus package last session.
Schumer said last week that he's still committed to moving the legislation with SAFE Banking sponsor Sen. Steve Daines (R-MT), even with a divided Congress where Republicans control the House.
After last year's election, Sen. Cory Booker (D-NJ) said that he believed it could take "many years from now" to pass cannabis legislation if Democrats didn't get the job done during the lame duck session.
Treasury Secretary Janet Yellen, who also spoke at ABA's summit, said during a Senate Finance Committee hearing last week that regulators are separately exploring options to address the cannabis banking issue.
Last year, she said that it's "extremely frustrating" that Congress has so far been unable to pass legislation like the SAFE Banking Act and that Treasury is "supportive" of the proposal.
"We have talked about it for a very long time, and I agree with you: It's an important issue—and it's an extremely frustrating one that we haven't been able to resolve it," she said at a House committee hearing.
New York Bill To Require Health Insurance Coverage Of Medical Marijuana Clears Assembly Committee
Photo courtesy of Mike Latimer.