Scientists Used Marijuana Consumers' Urine To Produce Electricity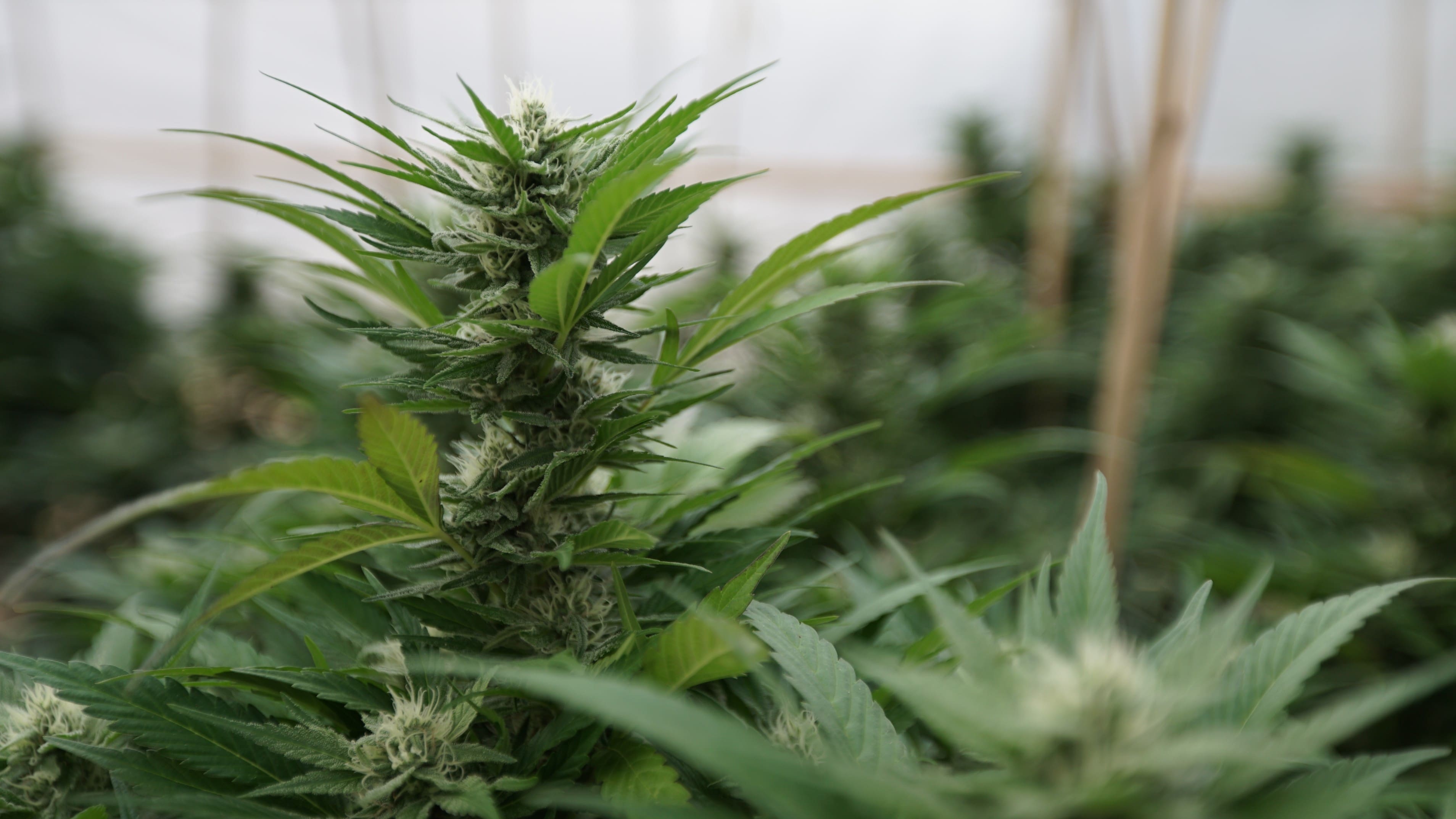 Marijuana might be more powerful than you think.
In a new study, scientists were able to successfully remove cannabis metabolites from the urine of consumers—and generate electricity in the process.
The experiment involved microbial fuel cells (MFCs), which are bio-electrochemical tools that put chemical compounds and select bacteria together to produce electricity. Some hope that MFCs will soon become a viable source of alternative energy, while others have focused on the instrument's ability to break down harmful compounds in water.
Turkish researchers found that putting synthetic and real urine that contains THC metabolites in an MFC produced both effects: 60 percent of the metabolite COOH-THC was eliminated while at the same time generating electricity.
"Untreated urine samples pooled from drug-free male donors produced 0.35 V of peak electricity in the fuel cells," the researchers wrote. "When the urine samples were replaced with those from cannabis users (containing 170 ng/mL of COOH-THC), the maximum voltage of 0.23 V was achieved."
Synthetic urine infused with the cannabis metabolite produced slightly higher levels of electricity.
When the metabolites from marijuana enter wastewater (treated or untreated), surface water or tap water, it can create oxidative stress that makes it harder for aquatic organizations to break down toxic substances, the researchers said. And because conventional wastewater treatment doesn't adequately eliminate these metabolites, the 60 percent success rate of the MRF in this study could represent a breakthrough.
"Thus, optimized MFCs with an accurately established microbial community could offer an efficient solution to this critical issue," the team wrote in the paper, which was published this month in the journal Bioresource Technology Reports. "Moreover, although in small levels, voltage generation provides an added-value that could be used to power certain applications in the treatment plants."
"The results showed that MFCs can be used for treatment of cannabis metabolites found in human urine to prevent contamination of natural ecosystems with these resilient and toxic metabolites," they said.
Marijuana Study: CBD Can Actually Enhance, Rather Than Counteract, High Caused By THC
Photo courtesy of Chris Wallis // Side Pocket Images.
Study Shows That Bees Like Hemp, And That's Great News For The Environment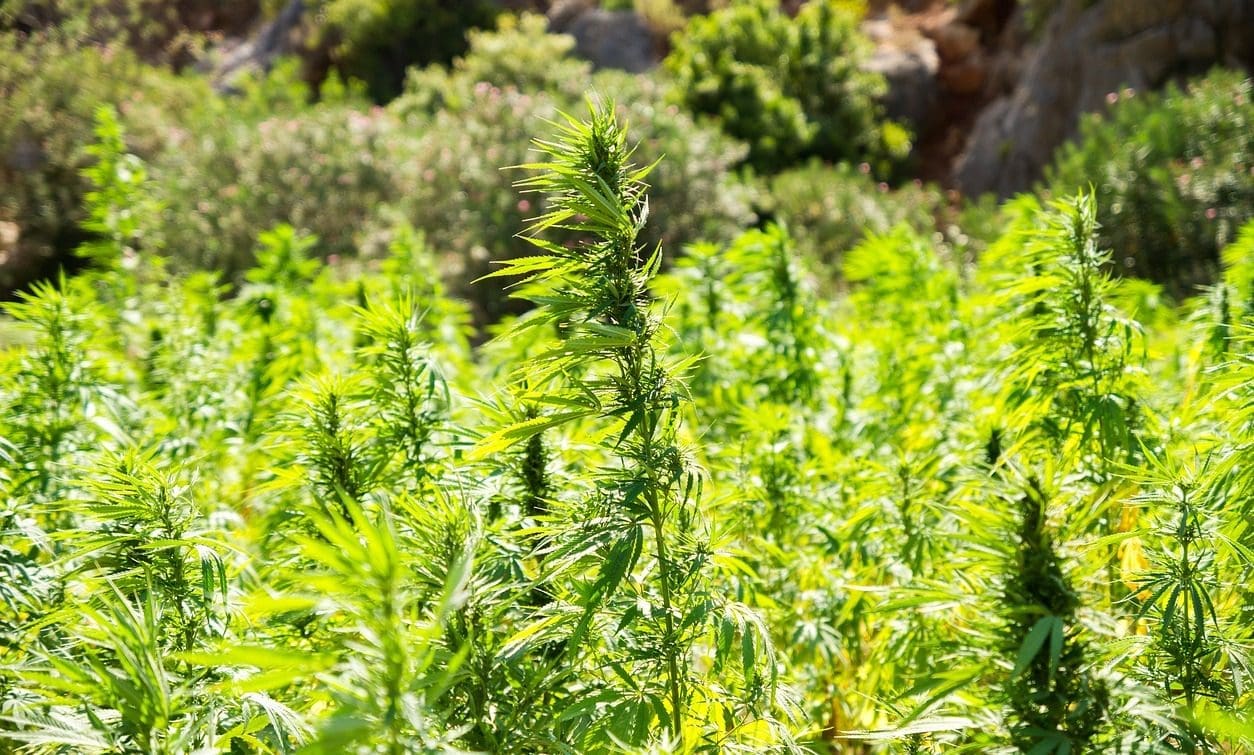 Farmers (and Sen. Mitch McConnell) aren't the only ones who are excited about hemp. According to a recent study, the crop also attracts a variety of bees—and that can help inform ecologically sustainable agriculture practices.
For the study, published this month in the journal Biomass and Bioenergy, researchers at Colorado State University set up 10 traps at industrial hemp fields in northern Colorado and collected bees over the course of five days during peak flowering season.
There are few other crops that pollinate in the region during the same timeframe, so the team wanted to know whether the non-psychoactive cannabis cousin of marijuana represented "a potentially valuable source of pollen for foraging bees," which play a critical role in maintaining "sustainable productivity in natural and agricultural ecosystems."
When the researchers looked at their collection, they found almost 2,000 bees from 23 different bee genera. Most of those (38 percent) were classic honeybees, but there were also specialized genera such as Melissodes bimaculata and Peponapis pruinosa that turned up in surprisingly "high proportions."
The sample also indicated that hemp flowers are uniquely attractive to bees because previous reports looking at bee abundance and diversity for crops like genetically modified canola flowers didn't produce the same volume or variety.
"Industrial hemp can play an important role in providing sustained nutritional options for bees during the cropping season."
The study could prove helpful as ecologists attempt to address declining bee populations. The insects "continue to face debilitating challenges due to a number of different stressors," the researchers wrote, but chief among them is the overall health of their respective habitats.
Finding a suitable pollinating crop to improve their habitats is, therefore, critical to the lives of bees and the ecosystems they occupy. Hemp "can thus be an ecologically valuable crop whose flowers are attractive to managed honey bees and a wide range of wild bees," the researchers concluded.
"In addition, access to crucial phytochemicals through pollen and nectar from diverse plant sources is important for improved survival and pathogen tolerance in honey bees," the team wrote. "Further studies analyzing the nutritive value of hemp pollen, would provide strong evidence in support of the ecological benefits."
But the study also includes a warning: as hemp cultivation expands, which experts expect it will significantly since it has recently been federally legalized, there will be an increased risk of insect pests infecting the crop. And so the researchers said they "strongly urge that the information generated in this study on the diversity and abundance of bees on hemp be used to develop an integrated pest management plan designed to protect pollinators while controlling pests."
Photo courtesy of Pixabay.
States With Legal Medical Marijuana Have Lower Teen Use Rates, Large-Scale Study Finds
Contrary to often-expressed fears of marijuana legalization opponents, teens living in states that allow medical cannabis are actually less likely to use the drug compared to those in non-legal states.
That's the result of a new study published in The American Journal of Drug and Alcohol Abuse.
Researchers at Boston College looked at national youth drug surveys from 1999 to 2015—a data set that involved more than 860,000 adolescents across the United States. They investigated how self-reported marijuana use changed in states that have either decriminalized cannabis possession or legalized it for medical purposes.
And while opponents of legalization have long argued that loosening marijuana laws would drive more youth to consume cannabis, the study showed the opposite. The enactment of medical cannabis laws was associated with 1.1 percentage point reduction in marijuana use among teens.
"We found that for every group of 100 adolescents, one fewer will be a current user of marijuana following the enactment of medical marijuana laws," study author Rebekah Levine Coley said in a press release.
That decline was even more pronounced within certain subgroups. For example, 3.9 percent fewer black adolescents and 2.7 percent fewer Hispanic adolescents used marijuana in legal medical cannabis states.
The trend also held true after researchers accounted for factors such as state demographics and economic trends. What's more, the reductions in youth marijuana use were more significant the longer a state had a medical cannabis system in effect.
"Some people have argued that decriminalizing or legalizing medical marijuana could increase cannabis use amongst young people, either by making it easier for them to access, or by making it seem less harmful," Coley said. "However, we saw the opposite effect."
"We were not able to determine why this is, but other research has suggested that after the enactment of medical marijuana laws, youths' perceptions of the potential harm of marijuana use actually increased. Alternatively, another theory is that as marijuana laws are becoming more lenient, parents may be increasing their supervision of their children, or changing how they talk to them about drug use."
States that have simply decriminalized cannabis possession did not experience the same reductions in youth marijuana use, the study also found. There were slight declines in usage among 14-year-olds and Hispanic youth, but the broader reductions were only seen in medical marijuana states.
Patients Are Substituting Marijuana For Addictive Pharmaceutical Drugs, Two New Studies Show
Photo courtesy of Nicholas C. Morton.
Study Shows How Marijuana Component CBD Can Help People With Substance Use Disorders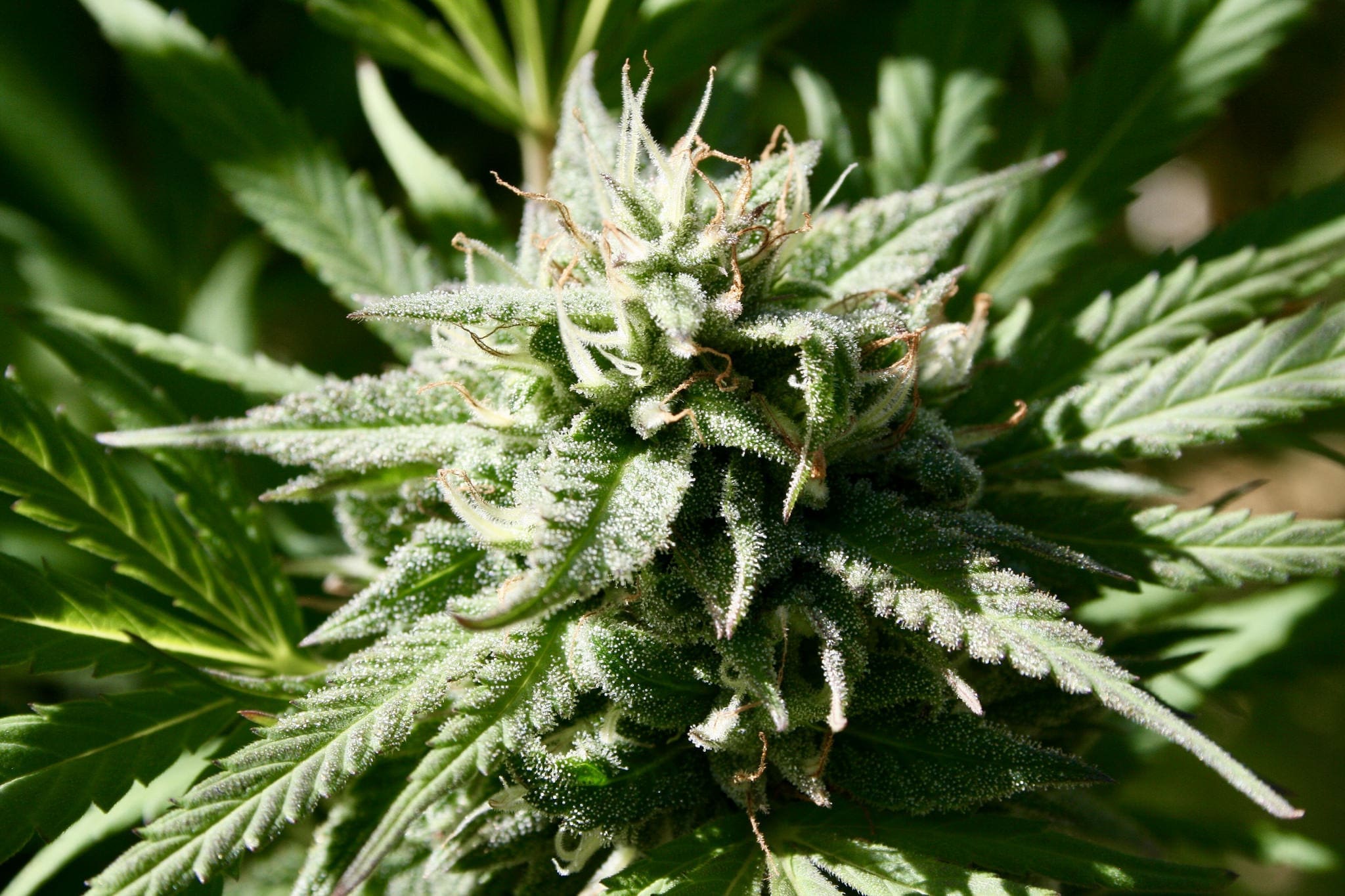 Cannabidiol, or CBD, shows promise as a potential treatment option for various types of substance use disorders, according to a recent review of existing studies.
A team of Australian researchers summarized the results of multiple human and animal trials on CBD and addiction, finding that the non-intoxicating component of marijuana can reduce cravings and the risk of relapse for chronic alcohol, tobacco and opioid misuse. They found "mixed" results when it came to stimulants like methamphetamine.
Here's what they found: 
—CBD caused reduced self-administration of ethanol (alcohol) among animal subjects, and when the dose was higher (120mg), it decreased the risk of relapse.
—A separate study indicated CBD caused animal subjects to become less responsive to cue- and stress-induced triggers for alcohol administration. That effect lasted "up to 138 days post-CBD."
—For tobacco, a study that involved 24 smokers found that those who used CBD inhalers "significantly reduced the number of smoked cigarettes" compared to the placebo groups. That's in spite of the fact that CBD didn't seem to reduce cravings or withdrawal.
—Smokers who received CBD were less susceptible to cigarettes cues after being abstinent for one night, another study found.
—Research shows that CBD can interfere with the "reward-facilitating effect" of morphine but, generally speaking, the compound is less effective than THC or a combination of THC and CBD at addressing opioid misuse.
—THC alone "demonstrated to be more effective than CBD in inhibiting morphine abstinence syndrome in mice."
The paper, published in the journal Frontiers In Psychiatry, ultimately determined that CBD plays on the endocannabinoid system in ways that empower people with substance use disorders to use less of a harmful substance even though the compounds doesn't necessarily curb withdrawal symptoms.
The compound also seems to reduce the "motivation to self-administer" or continue using drugs in animals. That said, "evidence on its efficacy" remains "limited and mixed," and so additional studies are needed to substantiate these initial findings.
The review also suggests that CBD could be more effective at treating substance use disorder when administered in tandem with THC and/or in conjunction with a broader treatment protocol, at least in certain cases.
"CBD alone may not be sufficiently effective in maintaining long-term abstinence without ongoing support and behavioral therapy," the researchers wrote. "A combination of pharmacotherapy and behavioral therapy may increase treatment potency and adherence, and CBD may be better suited as an adjunct treatment to primary behavioral or psychosocial therapy."
Patients Are Substituting Marijuana For Addictive Pharmaceutical Drugs, Two New Studies Show
Photo courtesy of Brian Shamblen.