Rob Kampia Leaves Marijuana Policy Project
Marijuana Policy Project founder Rob Kampia is no longer employed by or serves on the board of the organization.
He is starting a new cannabis policy group called Marijuana Leadership Campaign (MLC), structured as a for-profit LLC consulting firm.
The new company "will focus almost exclusively on changing U.S. laws," Kampia said in a relatively unusual memo shared with Marijuana Moment late Saturday night, which also says that the firm has lined up "nearly $500,000 in seed money" from "a marijuana investment firm in Los Angeles, a major marijuana dispensary in Colorado, Kampia's wealthy friends in Texas (where he lives half-time) and a coalition of new donors in South Carolina."
The split with MPP is occurring as greater attention is being paid to past allegations of sexual misconduct by Kampia amidst a national backlash against workplace sexual harassment and abuse.
In 2010, a lengthy Washington City Paper story reported that Kampia had sex with an intoxicated MPP employee, an incident after which a staff revolt nearly led to his ouster from the organization. He later took a leave of absence to seek therapy, telling the Washington Post that he was "hypersexualized."
Now, Kampia's departure from MPP comes as several sources tell Marijuana Moment that a major newspaper is working on a story about previously unreported allegations against the former executive director. It is unknown when that article will be published, but its existence has been an open secret in cannabis reform circles for weeks.
Formally leaving the organization is the second and final wave in Kampia's diminishing role at MPP, which he co-founded in 1995.
In November, days before Thanksgiving, MPP announced that Kampia had stepped down from his role as executive director but would remain at the organization in a new capacity focused on fundraising and strategy.
The new memo, shared with Marijuana Moment just before midnight on the day before Christmas Eve, says that the first announcement "opened new business opportunities for Kampia" and that while he "initially proposed splitting his time equally between MPP and the new MLC, Kampia and his fellow MPP board members reached a second milestone by voting unanimously on Dec. 20 to end his full-time status at MPP this weekend."
It was also revealed this week that Kampia is no longer a member of Students for Sensible Drug Policy's Advisory Council. Kampia said in an interview with Marijuana Moment on Sunday that he remains a member of the National Cannabis Industry Association (NCIA) board of directors.
The memo appears to lay out the case that Kampia's departure from MPP has nothing to do with any old or new allegations of sexual misconduct, and he said in the interview that conversations among the organization's board "about me shifting into lesser roles at MPP extend all the way back into late October."
"We didn't even talk about the s-word at all," he said, referring to sex. "It wasn't even on our minds, which I think was kind of naive of us given the stuff that's happening with all of these celebrities."
But Kampia acknowledged in the interview that he "did know that there was a story in the works somewhere" at the time he registered the domain name www.marijuanaleadershipcampaign.com on December 5.
"I didn't know which publication. I didn't know any of the questions. I didn't know the name of the reporter. I didn't know anything," he said. "I just knew that people were sort of talking about how there's a story in the works."
Kampia has been a key architect of many of the most significant marijuana policy victories over the past two decades, and has arguably been the legalization movement's best fundraiser.
In the memo, he says that MLC "will work alongside the institutions he views as most effective in each sector" of the movement and industry. While the document names MPP, NCIA and New Federalism Fund as "leading the charge," and says that the new company will "provide substantial funding" for Doctors for Cannabis Regulation (DFCR), the Law Enforcement Action Partnership (LEAP) and Clergy for a New Drug Policy, Kampia said in the interview that he hasn't "cleared the fact that I want to give them money" with those groups.
LEAP and DFCR did not respond to requests for comment.
The memo says Kampia will divide his time between work on Texas, South Carolina, Michigan and congressional cannabis policy reform efforts as well as "raising money to make MDMA (known as 'Ecstasy') available as a prescription medicine for the treatment of PTSD and end-of-life anxiety."
He plans to raise more than $2 million in 2018 from steering committees comprised of donors contributing at least $100,000 each.
When asked if the investors who have already committed nearly half a million dollars to the new venture are aware of the looming newspaper story on sexual misconduct allegations, Kampia said that "they know about the worst allegations that have ever been made about me, and I have no reason to believe that the [newspaper] story will be worse than that, so these guys are friends of the family and they're not going to be surprised by anything in the [newspaper] and in fact they might be pleasantly surprised."
Several of the projects mentioned in the MLC document are campaigns that Kampia had been raising money to support through MPP, but he rejected the idea that his outside efforts would drain the nonprofit of resources.
"Are there people that want to fund Texas where they might otherwise be nervous about writing a check to MPP, where they might have to pay for payroll for Rhode Island, Vermont and the national operation?" he asked, suggesting that his new outfit would be "value-added" rather than competition.
"One thing for sure that no one would do if not for the fact that I'm going to agitate for it, is to take out Congressman Pete Sessions," he said, referring to the Republican House Rules Committee chairman who has consistently blocked marijuana amendments from being voted on. "Take out, meaning not to date him," he said, but to un-elect him.
In the memo, Kampia twice offers quotes that he suggests are in jest, at least in part.
In the first instance, he jokes that working full-time for nonprofit organizations is "a good way to avoid amassing wealth," while working on marijuana policy reform through an LLC will allow him to form business relationships with for-profit institutions.
Kampia, who owns a Washington, D.C,. row house that he has often referred to as "The Purple Mansion," dismissed concerns that people might take offense to his quip about amassing wealth.
"It depends on what your definition of wealth is. I don't have cash," he said in the interview. "All my money goes into my mortgage. So you could say that I have wealth or not, depending on your perspective. I don't mind if that offends people or not, because socialists who are averse to wealth probably already hate me."
He also "half-jokingly" wrote that he hopes "to be standing behind President Rand Paul during his bill-signing ceremony [for 'the ultimate bill to legalize marijuana on the federal level'] in the White House in 2022."
"I don't think Trump is going to survive reelection," he said when asked what Paul's path to the presidency in the 2020 election would be. "I would like to see [Trump] impeached…and I think Mike Pence is tainted as a result of being in bed with Trump. So I think that you are going to see a bunch of challengers… Rand Paul was obviously my favorite candidate last time around and so I'm cheering him on. I don't have any inside knowledge, though. I haven't talked to him personally."
The memo mentions Kampia's holiday vacation plans in the Caribbean and says that when he returns to the country the new organization will hold a series of leadership meetings in Austin, Dallas and Washington, D.C.
He will also write a book that "provides an insider's look at the marijuana-legalization movement." He told Marijuana Moment that the working title is, "How We Legalized Marijuana."
The memo offers a very specific account of the book's progress to date.
"I'm particularly excited about writing my book, which will be nonfiction but will oftentimes read like fiction, as my life is strewn with outrageous experiences that are sometimes relevant to readers who have an interest in politics generally and marijuana policy specifically," Kampia wrote. "The book is already one-eighth written, and I'm planning to spend my time in the Bahamas and other sunny islands writing another three- eighths of the book. In fact, one reason I'm leaving MPP is to write this book, with an aggressive book tour planned for the fall of 2018."
As of Sunday afternoon, Kampia was still listed as an employee and board member on MPP's website.
An MPP communications staffer could not be reached for comment by publication time, but a board member who did not wish to be named said, "I can confirm that we have been negotiating his permanent separation from the org for weeks and that he is no longer conducting any MPP business."
Read Kampia's full three-page memo on the new firm below:
Rob Kampia Memo by tomangell on Scribd
Photo courtesy of ReasonTV.
Mississippi Supreme Court Overturns Medical Marijuana Legalization Ballot That Voters Approved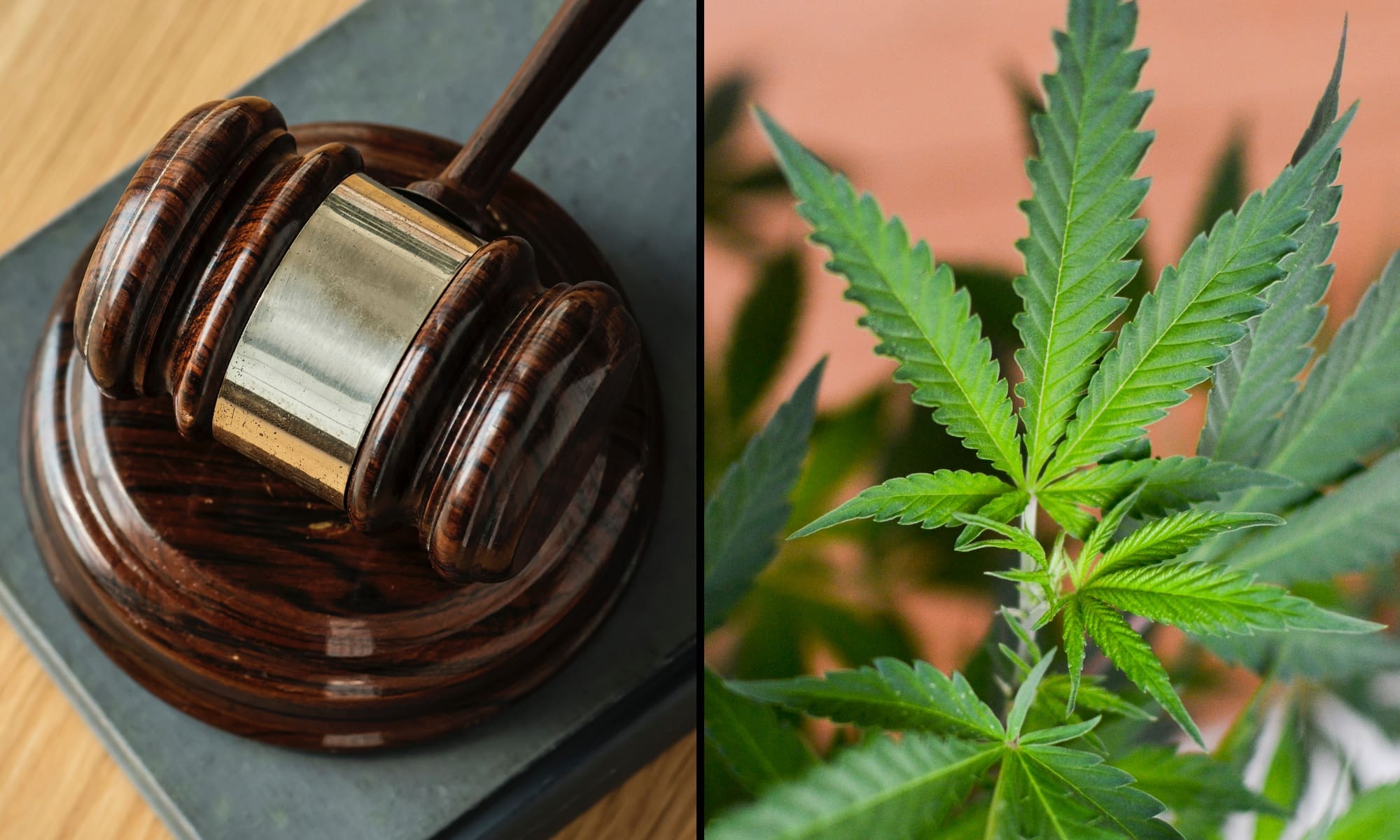 A voter-approved initiative to legalize medical marijuana in Mississippi has been overturned by the state Supreme Court.
On Friday, the court ruled in favor of a Mississippi mayor who filed a legal challenge against the 2020 measure, nullifying its certification by the Secretary of State. The lawsuit was unrelated to the reform proposal itself, but plaintiffs argued that the constitutional amendment violated procedural rules in place.
While the court acknowledged that a "strong, if not overwhelming, majority of voters of Mississippi approved Initiative 65" to legalize medical cannabis in the state, Madison Mayor Mary Hawkins Butler's (R) petition was valid for statutory reasons.
Madison's challenge cites a state law stipulating that "signatures of the qualified electors from any congressional district shall not exceed one-fifth (1/5) of the total number of signatures required to qualify an initiative petition for placement upon the ballot." But that policy went into effect when Mississippi had five congressional districts, and that's since been reduced to four, making it mathematically impossible to adhere to.
The state pushed back against the lawsuit and argued that a plain reading of the state Constitution makes it clear that the intention of the district-based requirement was to ensure that signatures were collected in a geographically dispersed manner—and the result of the campaign met that standard.
But in the court's ruling released on Friday, the justices said that their hands were tied. The legislature or administration might be able to fix the procedural ballot issue, but it had to follow the letter of the law.
"We find ourselves presented with the question squarely before us and nowhere to turn but to its answer," the decision states. "Remaining mindful of both the November 3, 2020 election results and the clear language in section 273 seeking to preserve the right of the people to enact changes to their Constitution, we nonetheless must hold that the text of section 273 fails to account for the possibility that has become reality in Mississippi."
In sum, a Census-driven change in the number of congressional districts in Mississippi "did, indeed, break section 273 so that, absent amendment, it no longer functions," meaning there's no legal way to pass a constitutional ballot initiative in the state.
"Whether with intent, by oversight, or for some other reason, the drafters of section 273(3) wrote a ballot-initiative process that cannot work in a world where Mississippi has fewer than five representatives in Congress. To work in today's reality, it will need amending—something that lies beyond the power of the Supreme Court."
"We grant the petition, reverse the Secretary of State's certification of Initiative 65, and hold that any subsequent proceedings on it are void," the court ruled.
One justice who dissented said that the district-based requirement is arbitrary as it concerns Mississippi elections. While the federal government defines the state as having five congressional districts, the state Constitution "lays out the five districts," and "there have been zero changes to the five districts" as far as the state's laws are concerned.
In any case, this marks a major defeat for cannabis reform activists in the state who collected more than 214,000 signatures for their measure and saw 68 percent of voters approve it last year.
Under the voter-approved initiative, patients with debilitating medical issues would have been allowed to legally obtain marijuana after getting a doctor's recommendation. The proposal included 22 qualifying conditions such as cancer, chronic pain and post-traumatic stress disorder, and patients would have been able to possess up to 2.5 ounces of marijuana per 14-day period.
There was an attempt in the legislature to pass a bill to legalize medical marijuana in the event that the court overruled the voter-approved initiative, but it failed to be enacted by the session's end.
This is the latest state Supreme Court setback to affect cannabis reform efforts.
Last month, the Florida Supreme Court dealt a critical blow to marijuana activists working to legalize marijuana in the state—killing an initiative that hundreds of thousands of voters have already signed and forcing them to start all over again if they want to make the 2022 ballot.
While a Nebraska campaign collected enough signatures to qualify a reform initiative in 2020, the state Supreme Court shut it down following a legal challenge. It determined that the measure violated the state's single-subject rule, much to the disappointment of advocates.
Read the Mississippi Supreme Court ruling on the medical cannabis initiative below: 
Mississippi Supreme Court m… by Marijuana Moment
Congressional Bill Filed To Protect Marijuana Consumers From Losing Public Housing
Photo elements courtesy of rawpixel and Philip Steffan.
Congressional Bill Filed To Protect Marijuana Consumers From Losing Public Housing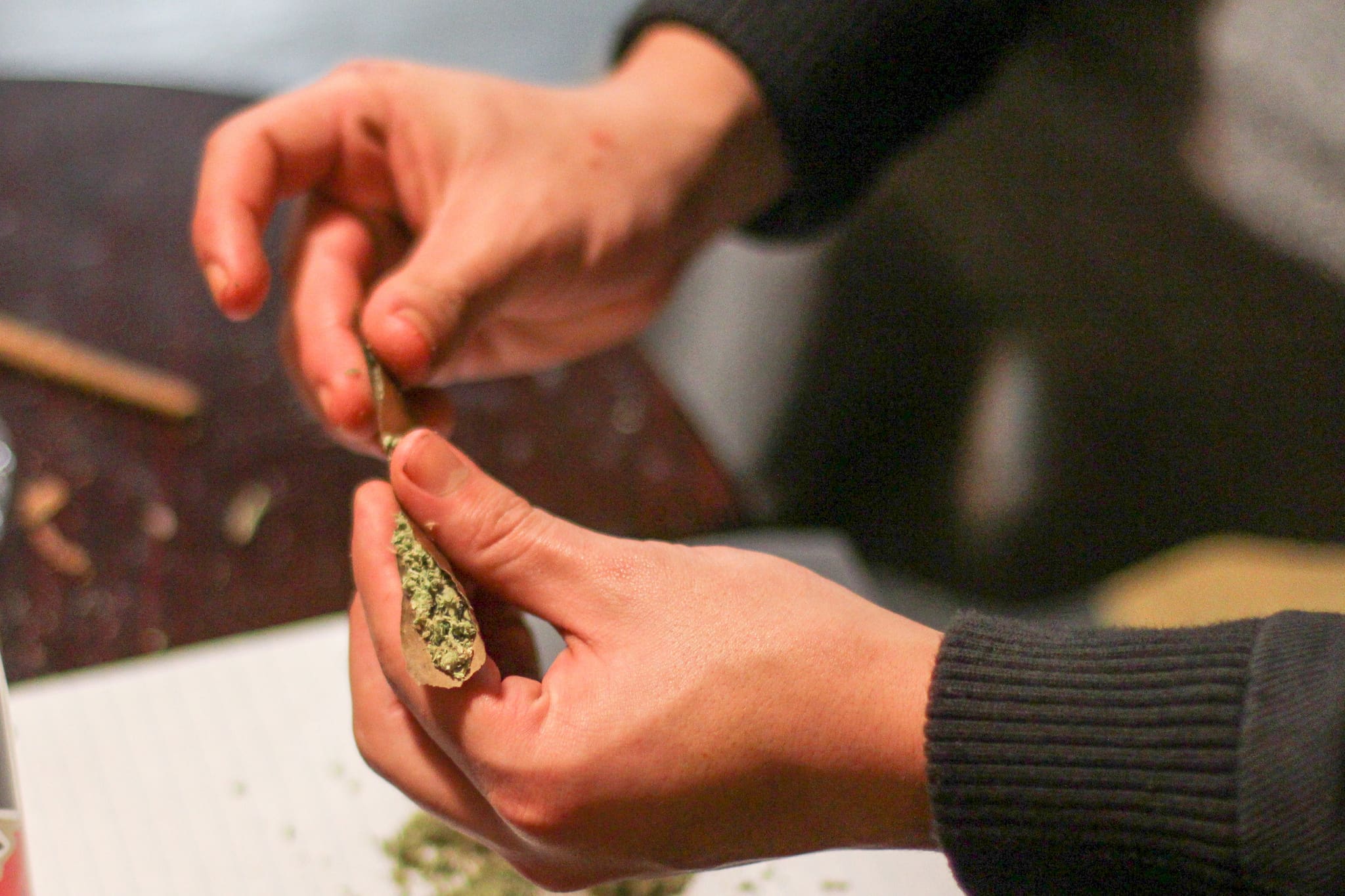 A congresswoman on Thursday reintroduced a bill that would allow people living in federally assisted housing to use marijuana in compliance with state law without fear of losing their homes.
As it stands, people living in public housing are prohibited from using controlled substances in those facilities regardless of state law, and landlords are able to evict such individuals. But the bill from Rep. Eleanor Holmes Norton (D-DC) would change that.
It would provide protections for people living in public housing or Section 8 housing from being displaced simply for using cannabis in states that have legalized it for medical or recreational purposes.
"Individuals living in federally assisted housing should not be denied admission, or fear eviction, for using a legal product," Norton said on Thursday. "Adult use and/or medical marijuana is currently legal in 36 states and the District of Columbia, and over 90 percent of Americans support legalized medical marijuana."
The legislation would also require the head of the Department of Housing and Urban Development (HUD) to enact regulations that restrict smoking marijuana at these properties in the same way that tobacco is handled.
"HUD, like DOJ, should not be allowed to enforce federal marijuana laws where states have taken action to legalize marijuana," the congresswoman said, referring to a congressionally approved rider that prevents the Department of Justice from interfering with state medical cannabis laws.
Norton filed earlier versions of the Marijuana in Federally Assisted Housing Parity Act in 2018 and 2019, but they did not receive hearings or votes.
In 2018, a Trump administration official said that she was working to resolve conflicting federal and state marijuana laws as it applies to residency in federally-subsidized housing, but it's not clear what came of that effort.
Rep. Alexandria Ocasio-Cortez (D-NY) also raised the issue during a committee hearing in 2019, pressing former HUD Secretary Ben Carson on policies that cause public housing residents and their families to be evicted for committing low-level offenses such as marijuana possession.
She pointed to two specific HUD policies: the "one strike" rule, which allows property managers to evict people living in federally assisted housing if they engage in illicit drug use or other crimes, and the "no fault" rule, which stipulates that public housing residents can be evicted due to illicit drug use by other members of their household or guests—even if the resident was unaware of the activity.
Ocasio-Cortez and then-Sen. Kamala Harris (D-CA) also filed legislation that year that would protect people with low-level drug convictions from being denied access to or being evicted from public housing.
Sen. Jeff Merkley (D-OR) also introduced an affordable housing bill last year that included a provision to prevent landlords from evicting people over manufacturing marijuana extracts if they have a license to do so.
Read the text of the marijuana housing legislation below: 
Norton cannabis housing bill by Marijuana Moment
Drug Possession Is Officially A Crime Again In Washington, But As A Misdemeanor Instead Of Felony
Photo courtesy of Martin Alonso.
FDA Clears Researchers To Study MDMA Use By Therapists Being Trained In Psychedelic Medicine
The Food and Drug Administration (FDA) has already authorized clinical trials into the therapeutic potential of MDMA for patients with post-traumatic stress disorders—but now it's given the green light to a psychedelics research institute to expand its studies by administering the substance to certain therapists.
Volunteer therapists who are being trained to treat people with PTSD will be able to participate in the Phase 1 trials to gain personal experience with the treatment option. This is a complementary research project that comes as the Multidisciplinary Association for Psychedelic Studies (MAPS) is in the process of conducting Phase 3 trials involving people with the disorder.
The development comes months after Canadian regulators announced that certain therapists would be allowed to take psilocybin in order to gain a better understanding of the psychedelic when treating patients.
MAPS sought permission to proceed with the therapist-specific trials in 2019, but FDA placed them on a 20-month hold because of concerns about the merits, risks and credentials of investigators. MAPS appealed that hold, providing evidence about the study's scientific value and ability of its staff, and FDA cleared them on Tuesday.
The U.S. FDA granted MAPS' appeal of the clinical hold on the Phase 1 #research study to assess the safety and psychological effects of #MDMA-assisted #therapy in healthy volunteer therapists.

Read the full press release: https://t.co/1PUJ9mpIQk pic.twitter.com/MnEyUSY6TB

— MAPS (@MAPS) May 13, 2021
The organization "chose to dispute" FDA's hold not just because of the impact it had on the planned studies, "but in an attempt to resolve an ongoing issue with the FDA regarding investigator qualifications across studies," it said in a press release on Wednesday.
"While the term 'dispute' may seem adversarial, this process can actually strengthen the relationship and trust between us and our review Division and ensures the Division has support on this project from the [FDA] Office of Neuroscience," MAPS Public Benefit Corporation (PBC) CEO Amy Emerson said. "This decision demonstrates how our strategic, data-driven strategy in challenging the FDA rulings can be successful."
Now MAPS is able to launch the Phase 1 clinical trials into MDMA-assisted therapy for therapists.
It will be designed to "measure development of self-compassion, professional quality of life, and professional burnout among clinicians delivering the treatment to patients," the association said.
Getting personal experience with the substance "is widely considered to be an important element in preparation and training to deliver psychedelic-assisted therapies."
This will "support the goals of the MDMA Therapy Training Program to provide comprehensive training to future providers," and it "builds capacity to deliver quality, accessible care to patients, pending approval of MDMA-assisted therapy as a legal prescription treatment," MAPS PBC Director and Head of Training and Supervision Shannon Carlin said.
FDA first granted MAPS's request for an emergency use authorization for MDMA in PTSD in 2017. The organization expects to complete its Phase 3 trails in 2022.
The scientific expansion move also comes as the psychedelics decriminalization movement continues to build in the U.S.
Nebraska Activists Relaunch Medical Marijuana Ballot Campaign After Legislative Filibuster Blocks Bill