Rob Kampia Leaves Marijuana Policy Project
Marijuana Policy Project founder Rob Kampia is no longer employed by or serves on the board of the organization.
He is starting a new cannabis policy group called Marijuana Leadership Campaign (MLC), structured as a for-profit LLC consulting firm.
The new company "will focus almost exclusively on changing U.S. laws," Kampia said in a relatively unusual memo shared with Marijuana Moment late Saturday night, which also says that the firm has lined up "nearly $500,000 in seed money" from "a marijuana investment firm in Los Angeles, a major marijuana dispensary in Colorado, Kampia's wealthy friends in Texas (where he lives half-time) and a coalition of new donors in South Carolina."
The split with MPP is occurring as greater attention is being paid to past allegations of sexual misconduct by Kampia amidst a national backlash against workplace sexual harassment and abuse.
In 2010, a lengthy Washington City Paper story reported that Kampia had sex with an intoxicated MPP employee, an incident after which a staff revolt nearly led to his ouster from the organization. He later took a leave of absence to seek therapy, telling the Washington Post that he was "hypersexualized."
Now, Kampia's departure from MPP comes as several sources tell Marijuana Moment that a major newspaper is working on a story about previously unreported allegations against the former executive director. It is unknown when that article will be published, but its existence has been an open secret in cannabis reform circles for weeks.
Formally leaving the organization is the second and final wave in Kampia's diminishing role at MPP, which he co-founded in 1995.
In November, days before Thanksgiving, MPP announced that Kampia had stepped down from his role as executive director but would remain at the organization in a new capacity focused on fundraising and strategy.
The new memo, shared with Marijuana Moment just before midnight on the day before Christmas Eve, says that the first announcement "opened new business opportunities for Kampia" and that while he "initially proposed splitting his time equally between MPP and the new MLC, Kampia and his fellow MPP board members reached a second milestone by voting unanimously on Dec. 20 to end his full-time status at MPP this weekend."
It was also revealed this week that Kampia is no longer a member of Students for Sensible Drug Policy's Advisory Council. Kampia said in an interview with Marijuana Moment on Sunday that he remains a member of the National Cannabis Industry Association (NCIA) board of directors.
The memo appears to lay out the case that Kampia's departure from MPP has nothing to do with any old or new allegations of sexual misconduct, and he said in the interview that conversations among the organization's board "about me shifting into lesser roles at MPP extend all the way back into late October."
"We didn't even talk about the s-word at all," he said, referring to sex. "It wasn't even on our minds, which I think was kind of naive of us given the stuff that's happening with all of these celebrities."
But Kampia acknowledged in the interview that he "did know that there was a story in the works somewhere" at the time he registered the domain name www.marijuanaleadershipcampaign.com on December 5.
"I didn't know which publication. I didn't know any of the questions. I didn't know the name of the reporter. I didn't know anything," he said. "I just knew that people were sort of talking about how there's a story in the works."
Kampia has been a key architect of many of the most significant marijuana policy victories over the past two decades, and has arguably been the legalization movement's best fundraiser.
In the memo, he says that MLC "will work alongside the institutions he views as most effective in each sector" of the movement and industry. While the document names MPP, NCIA and New Federalism Fund as "leading the charge," and says that the new company will "provide substantial funding" for Doctors for Cannabis Regulation (DFCR), the Law Enforcement Action Partnership (LEAP) and Clergy for a New Drug Policy, Kampia said in the interview that he hasn't "cleared the fact that I want to give them money" with those groups.
LEAP and DFCR did not respond to requests for comment.
The memo says Kampia will divide his time between work on Texas, South Carolina, Michigan and congressional cannabis policy reform efforts as well as "raising money to make MDMA (known as 'Ecstasy') available as a prescription medicine for the treatment of PTSD and end-of-life anxiety."
He plans to raise more than $2 million in 2018 from steering committees comprised of donors contributing at least $100,000 each.
When asked if the investors who have already committed nearly half a million dollars to the new venture are aware of the looming newspaper story on sexual misconduct allegations, Kampia said that "they know about the worst allegations that have ever been made about me, and I have no reason to believe that the [newspaper] story will be worse than that, so these guys are friends of the family and they're not going to be surprised by anything in the [newspaper] and in fact they might be pleasantly surprised."
Several of the projects mentioned in the MLC document are campaigns that Kampia had been raising money to support through MPP, but he rejected the idea that his outside efforts would drain the nonprofit of resources.
"Are there people that want to fund Texas where they might otherwise be nervous about writing a check to MPP, where they might have to pay for payroll for Rhode Island, Vermont and the national operation?" he asked, suggesting that his new outfit would be "value-added" rather than competition.
"One thing for sure that no one would do if not for the fact that I'm going to agitate for it, is to take out Congressman Pete Sessions," he said, referring to the Republican House Rules Committee chairman who has consistently blocked marijuana amendments from being voted on. "Take out, meaning not to date him," he said, but to un-elect him.
In the memo, Kampia twice offers quotes that he suggests are in jest, at least in part.
In the first instance, he jokes that working full-time for nonprofit organizations is "a good way to avoid amassing wealth," while working on marijuana policy reform through an LLC will allow him to form business relationships with for-profit institutions.
Kampia, who owns a Washington, D.C,. row house that he has often referred to as "The Purple Mansion," dismissed concerns that people might take offense to his quip about amassing wealth.
"It depends on what your definition of wealth is. I don't have cash," he said in the interview. "All my money goes into my mortgage. So you could say that I have wealth or not, depending on your perspective. I don't mind if that offends people or not, because socialists who are averse to wealth probably already hate me."
He also "half-jokingly" wrote that he hopes "to be standing behind President Rand Paul during his bill-signing ceremony [for 'the ultimate bill to legalize marijuana on the federal level'] in the White House in 2022."
"I don't think Trump is going to survive reelection," he said when asked what Paul's path to the presidency in the 2020 election would be. "I would like to see [Trump] impeached…and I think Mike Pence is tainted as a result of being in bed with Trump. So I think that you are going to see a bunch of challengers… Rand Paul was obviously my favorite candidate last time around and so I'm cheering him on. I don't have any inside knowledge, though. I haven't talked to him personally."
The memo mentions Kampia's holiday vacation plans in the Caribbean and says that when he returns to the country the new organization will hold a series of leadership meetings in Austin, Dallas and Washington, D.C.
He will also write a book that "provides an insider's look at the marijuana-legalization movement." He told Marijuana Moment that the working title is, "How We Legalized Marijuana."
The memo offers a very specific account of the book's progress to date.
"I'm particularly excited about writing my book, which will be nonfiction but will oftentimes read like fiction, as my life is strewn with outrageous experiences that are sometimes relevant to readers who have an interest in politics generally and marijuana policy specifically," Kampia wrote. "The book is already one-eighth written, and I'm planning to spend my time in the Bahamas and other sunny islands writing another three- eighths of the book. In fact, one reason I'm leaving MPP is to write this book, with an aggressive book tour planned for the fall of 2018."
As of Sunday afternoon, Kampia was still listed as an employee and board member on MPP's website.
An MPP communications staffer could not be reached for comment by publication time, but a board member who did not wish to be named said, "I can confirm that we have been negotiating his permanent separation from the org for weeks and that he is no longer conducting any MPP business."
Read Kampia's full three-page memo on the new firm below:
Rob Kampia Memo by tomangell on Scribd
Photo courtesy of ReasonTV.
People With Marijuana Convictions Should Know About National Expungement Week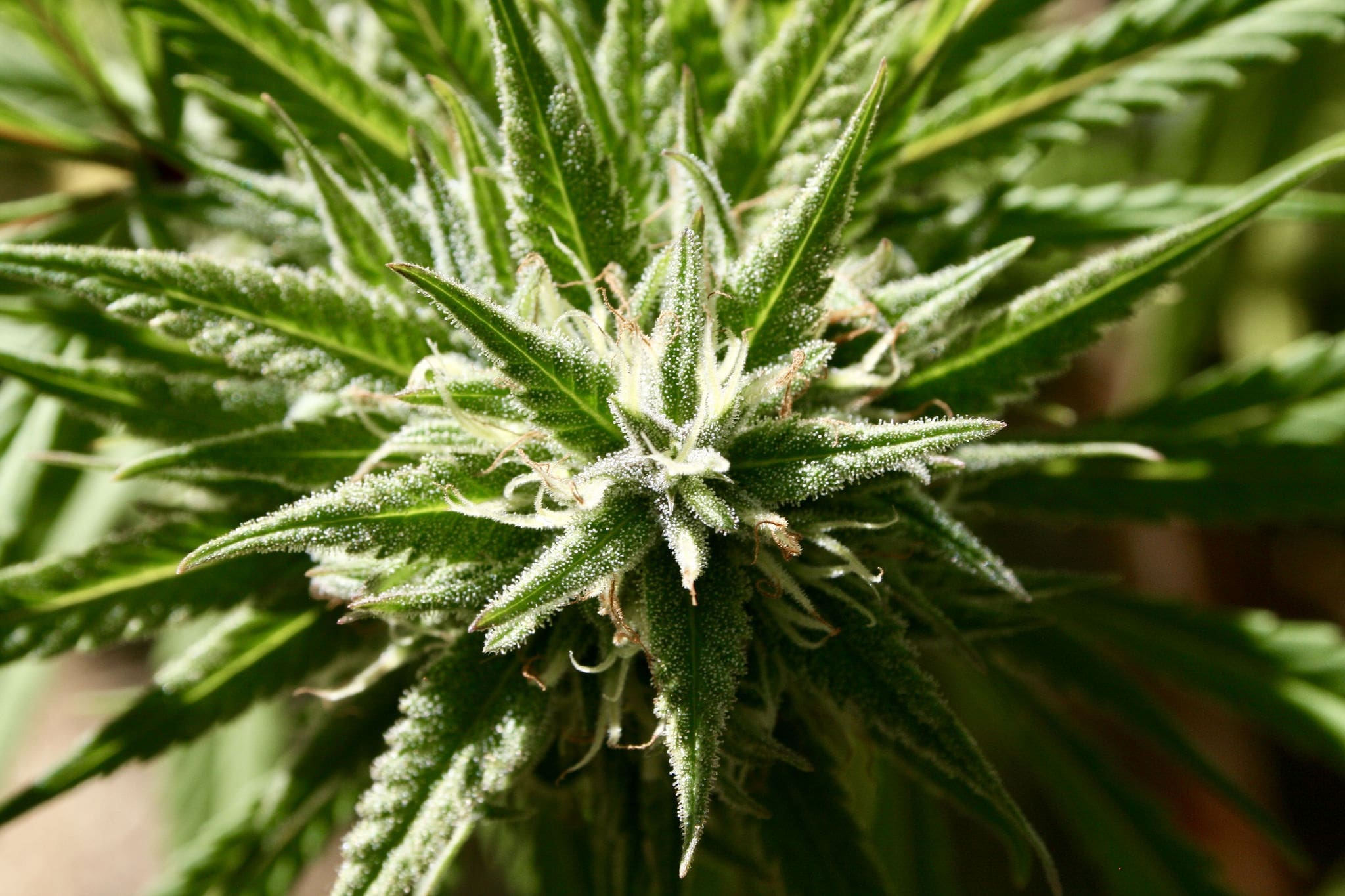 Marijuana legalization is a solid first step, but there's still a lot of work to be done to resolve  socioeconomic and racial inequities brought about by the war on drugs.
Hence, we now have National Expungement Week. The first-of-its-kind campaign, supported by a coalition of cannabis and social justice organizations called the Equity First Alliance, is taking place from October 20-27.
The organizations will offer "expungement and other forms of legal relief to some of the 77 million Americans with convictions on their records," according to the campaign website. "These convictions can restrict access to housing, employment, education, public assistance, and voting rights long after sentences have been served."
In an open letter, the alliance also said it was "largely unsupported by the cannabis industry and by the traditional funders of equity work." While a main argument in support of legalization is that it would help to repair drug war damages, which have disproportionately affected communities of color, the laws and markets created by the successful movement haven't necessarily lived up to its name, the alliance wrote.
To that end, the campaign has organized events across the country—from Los Angeles to Boston—to provide legal services to those whose criminal records are able to be reduced or expunged. You can check out the full list of events here.
The alliance's agenda touches on numerous reform policies, including using marijuana tax revenue to fund communities that have been impacted by prohibition, implementing social equity programs, ensuring corporate responsibility for businesses that profit off cannabis and providing affordable medical cannabis for low-income patients, among other policies.
"We believe that we have a short but vital window of opportunity to change the course of the cannabis industry—and by doing so, we can prevent further harms to the most impacted communities and create a model of reparative economic and criminal justice."
Adam Vine, co-founder of Cafe-Free Cannabis and an organizer with the campaign, told Marijuana Moment that the campaign is necessary "because millions of Americans have been harmed by the war on drugs and continue to face collateral consequences for convictions that may have happened years ago."
"These consequences restrict people's access to employment, housing, education, and social services, so our coalition decided to do something about it," he said. "We are coordinating these events to provide free legal relief and to say that as states move towards cannabis legalization, expungement needs to be the first priority."
Photo courtesy of Brian Shamblen.
Chris Christie Finally Recognizes Marijuana Legalization As States' Rights Issue
Famously anti-marijuana former New Jersey Gov. Chris Christie (R) isn't jumping on the pro-legalization train any time soon—but new comments suggest he might be softening his opposition a smidge, recognizing marijuana reform as a states' rights issue.
Speaking at Politicon on Saturday, Christie took a question about his cannabis stance from YouTuber Kyle Kulinski, who asked him to weigh in on studies showing that states with legal marijuana programs experience lower rates of opioid addiction and overdoses compared to non-legal states. He was quick to dismiss the research, contending that other studies show the "exact opposite."
"I just don't believe when we're in the midst of a drug addiction crisis that we need to legalize another drug," Christie said, echoing comments he's made as chair of President Donald Trump's opioids committee.
Then he pivoted, acknowledging that some will push back on his anti-legalization position by pointing out that alcohol is legal. "I get that," he said, "but I wasn't here when we legalized alcohol."
Kulinski seized on that point and asked the former governor if he'd vote to ban alcohol.
"No, I wouldn't ban it. You can't put the toothpaste back in the tube, and that's a big, important argument about marijuana because once you legalize this, that toothpaste never goes back in the tube."
Christie stood out among other Republican and Democratic contenders during his 2016 presidential run by maintaining that in addition to personally opposing legalization, he'd crack down on legal cannabis states and enforce federal laws nationwide if elected.
"If you're getting high in Colorado today, enjoy it," Christie said in 2015. "As of January 2017, I will enforce the federal laws."
So it came as something of a surprise when the former governor went on to say in the Politicon appearance that "states have the right to do what they want to do on this," signaling a modest shift in his anti-marijuana rhetoric. States should have that right even though, as Christie put it, "broad legalization of marijuana won't, in my view, alleviate or even minimize the opioid crisis."
It's unclear what's behind the apparent shift from hardline prohibitionist to wary federalist, but who knows… maybe Christie experienced an epiphany at a Melissa Etheridge concert he attended earlier this month.
Etheridge, who recently spoke with Marijuana Moment about her cannabis advocacy and use of the drug for medicinal purposes, reacted to a tweet showing Christie at one of her recent performances, where he reportedly knew every word of her songs and sang along.
— Melissa Etheridge (@metheridge) October 6, 2018
Christie, for his part, replied that he "enjoyed every minute of a great performance and a truly wonderful group of fans."
And enjoyed every minute of a great performance and a truly wonderful group of fans https://t.co/TQdJ8fzkTM

— Governor Christie (@GovChristie) October 6, 2018
Hm…
Melissa Etheridge Talks Art, Culture and Marijuana Advocacy In The Legalization Era
Photo courtesy of Gage Skidmore.
Marijuana Support Grows: Two Out Of Three Americans Back Legalization, Gallup Says
Two-thirds of Americans now support legalizing marijuana, the highest percentage ever in Gallup's ongoing decades-long series of national polls on the topic.
The new survey released on Monday shows that U.S. adults back ending cannabis prohibition by a supermajority margin of 66 percent to 32 percent. That's more than a two-to-one ratio.
Please visit Forbes to read the rest of this piece.
(Marijuana Moment's editor provides some content to Forbes via a temporary exclusive publishing license arrangement.)
Photo courtesy of Jurassic Blueberries.