Rob Kampia Leaves Marijuana Policy Project
Marijuana Policy Project founder Rob Kampia is no longer employed by or serves on the board of the organization.
He is starting a new cannabis policy group called Marijuana Leadership Campaign (MLC), structured as a for-profit LLC consulting firm.
The new company "will focus almost exclusively on changing U.S. laws," Kampia said in a relatively unusual memo shared with Marijuana Moment late Saturday night, which also says that the firm has lined up "nearly $500,000 in seed money" from "a marijuana investment firm in Los Angeles, a major marijuana dispensary in Colorado, Kampia's wealthy friends in Texas (where he lives half-time) and a coalition of new donors in South Carolina."
The split with MPP is occurring as greater attention is being paid to past allegations of sexual misconduct by Kampia amidst a national backlash against workplace sexual harassment and abuse.
In 2010, a lengthy Washington City Paper story reported that Kampia had sex with an intoxicated MPP employee, an incident after which a staff revolt nearly led to his ouster from the organization. He later took a leave of absence to seek therapy, telling the Washington Post that he was "hypersexualized."
Now, Kampia's departure from MPP comes as several sources tell Marijuana Moment that a major newspaper is working on a story about previously unreported allegations against the former executive director. It is unknown when that article will be published, but its existence has been an open secret in cannabis reform circles for weeks.
Formally leaving the organization is the second and final wave in Kampia's diminishing role at MPP, which he co-founded in 1995.
In November, days before Thanksgiving, MPP announced that Kampia had stepped down from his role as executive director but would remain at the organization in a new capacity focused on fundraising and strategy.
The new memo, shared with Marijuana Moment just before midnight on the day before Christmas Eve, says that the first announcement "opened new business opportunities for Kampia" and that while he "initially proposed splitting his time equally between MPP and the new MLC, Kampia and his fellow MPP board members reached a second milestone by voting unanimously on Dec. 20 to end his full-time status at MPP this weekend."
It was also revealed this week that Kampia is no longer a member of Students for Sensible Drug Policy's Advisory Council. Kampia said in an interview with Marijuana Moment on Sunday that he remains a member of the National Cannabis Industry Association (NCIA) board of directors.
The memo appears to lay out the case that Kampia's departure from MPP has nothing to do with any old or new allegations of sexual misconduct, and he said in the interview that conversations among the organization's board "about me shifting into lesser roles at MPP extend all the way back into late October."
"We didn't even talk about the s-word at all," he said, referring to sex. "It wasn't even on our minds, which I think was kind of naive of us given the stuff that's happening with all of these celebrities."
But Kampia acknowledged in the interview that he "did know that there was a story in the works somewhere" at the time he registered the domain name www.marijuanaleadershipcampaign.com on December 5.
"I didn't know which publication. I didn't know any of the questions. I didn't know the name of the reporter. I didn't know anything," he said. "I just knew that people were sort of talking about how there's a story in the works."
Kampia has been a key architect of many of the most significant marijuana policy victories over the past two decades, and has arguably been the legalization movement's best fundraiser.
In the memo, he says that MLC "will work alongside the institutions he views as most effective in each sector" of the movement and industry. While the document names MPP, NCIA and New Federalism Fund as "leading the charge," and says that the new company will "provide substantial funding" for Doctors for Cannabis Regulation (DFCR), the Law Enforcement Action Partnership (LEAP) and Clergy for a New Drug Policy, Kampia said in the interview that he hasn't "cleared the fact that I want to give them money" with those groups.
LEAP and DFCR did not respond to requests for comment.
The memo says Kampia will divide his time between work on Texas, South Carolina, Michigan and congressional cannabis policy reform efforts as well as "raising money to make MDMA (known as 'Ecstasy') available as a prescription medicine for the treatment of PTSD and end-of-life anxiety."
He plans to raise more than $2 million in 2018 from steering committees comprised of donors contributing at least $100,000 each.
When asked if the investors who have already committed nearly half a million dollars to the new venture are aware of the looming newspaper story on sexual misconduct allegations, Kampia said that "they know about the worst allegations that have ever been made about me, and I have no reason to believe that the [newspaper] story will be worse than that, so these guys are friends of the family and they're not going to be surprised by anything in the [newspaper] and in fact they might be pleasantly surprised."
Several of the projects mentioned in the MLC document are campaigns that Kampia had been raising money to support through MPP, but he rejected the idea that his outside efforts would drain the nonprofit of resources.
"Are there people that want to fund Texas where they might otherwise be nervous about writing a check to MPP, where they might have to pay for payroll for Rhode Island, Vermont and the national operation?" he asked, suggesting that his new outfit would be "value-added" rather than competition.
"One thing for sure that no one would do if not for the fact that I'm going to agitate for it, is to take out Congressman Pete Sessions," he said, referring to the Republican House Rules Committee chairman who has consistently blocked marijuana amendments from being voted on. "Take out, meaning not to date him," he said, but to un-elect him.
In the memo, Kampia twice offers quotes that he suggests are in jest, at least in part.
In the first instance, he jokes that working full-time for nonprofit organizations is "a good way to avoid amassing wealth," while working on marijuana policy reform through an LLC will allow him to form business relationships with for-profit institutions.
Kampia, who owns a Washington, D.C,. row house that he has often referred to as "The Purple Mansion," dismissed concerns that people might take offense to his quip about amassing wealth.
"It depends on what your definition of wealth is. I don't have cash," he said in the interview. "All my money goes into my mortgage. So you could say that I have wealth or not, depending on your perspective. I don't mind if that offends people or not, because socialists who are averse to wealth probably already hate me."
He also "half-jokingly" wrote that he hopes "to be standing behind President Rand Paul during his bill-signing ceremony [for 'the ultimate bill to legalize marijuana on the federal level'] in the White House in 2022."
"I don't think Trump is going to survive reelection," he said when asked what Paul's path to the presidency in the 2020 election would be. "I would like to see [Trump] impeached…and I think Mike Pence is tainted as a result of being in bed with Trump. So I think that you are going to see a bunch of challengers… Rand Paul was obviously my favorite candidate last time around and so I'm cheering him on. I don't have any inside knowledge, though. I haven't talked to him personally."
The memo mentions Kampia's holiday vacation plans in the Caribbean and says that when he returns to the country the new organization will hold a series of leadership meetings in Austin, Dallas and Washington, D.C.
He will also write a book that "provides an insider's look at the marijuana-legalization movement." He told Marijuana Moment that the working title is, "How We Legalized Marijuana."
The memo offers a very specific account of the book's progress to date.
"I'm particularly excited about writing my book, which will be nonfiction but will oftentimes read like fiction, as my life is strewn with outrageous experiences that are sometimes relevant to readers who have an interest in politics generally and marijuana policy specifically," Kampia wrote. "The book is already one-eighth written, and I'm planning to spend my time in the Bahamas and other sunny islands writing another three- eighths of the book. In fact, one reason I'm leaving MPP is to write this book, with an aggressive book tour planned for the fall of 2018."
As of Sunday afternoon, Kampia was still listed as an employee and board member on MPP's website.
An MPP communications staffer could not be reached for comment by publication time, but a board member who did not wish to be named said, "I can confirm that we have been negotiating his permanent separation from the org for weeks and that he is no longer conducting any MPP business."
Read Kampia's full three-page memo on the new firm below:
Rob Kampia Memo by tomangell on Scribd
Photo courtesy of ReasonTV.
Congresswoman Wants Ban On DC Marijuana Sales Lifted Through Coronavirus Legislation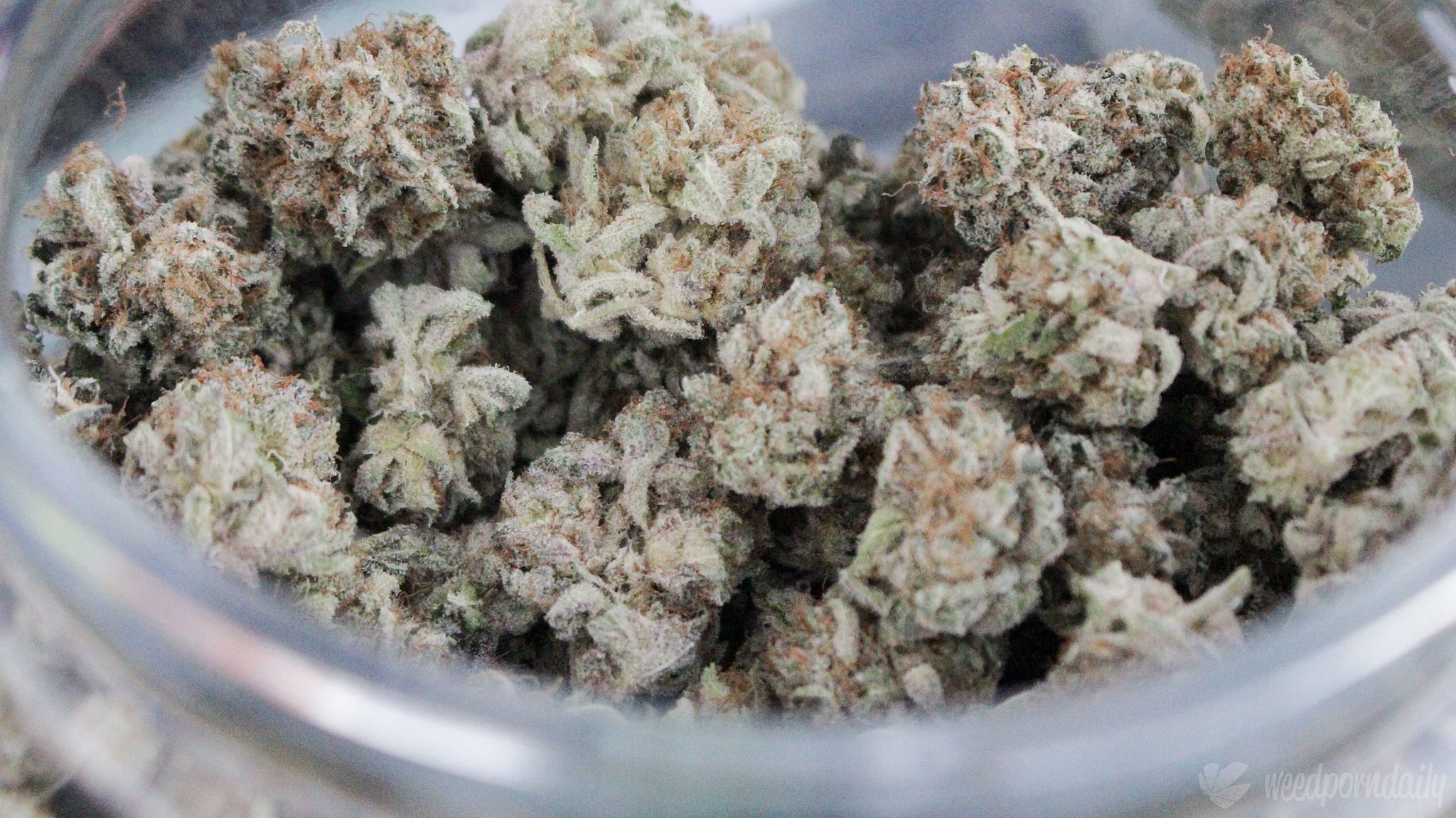 A congresswoman is calling on the government to end a policy prohibiting Washington, D.C. from legal marijuana sales, arguing that the jurisdiction is in particular need of tax revenue from cannabis commerce due to the coronavirus outbreak.
Rep. Eleanor Holmes Norton (D-DC) has repeatedly condemned the congressional rider barring the District of Columbia from allowing retail sales that has been extended each year since 2014, shortly after local voters approved a ballot measure to legalize low-level possession and home cultivation. But given the need for resources to combat the pandemic, she said a reversal of the provision should be included in the next COVID-related relief bill.
"At this moment of unparalleled need, D.C. should be able to collect tax revenue from all available sources, like every other jurisdiction, including from recreational marijuana, which is believed to be widely used in the District," the congresswoman said in a press release on Friday, adding that D.C. was shorted in the last stimulus because Congress treated it as a territory rather than a state.
"While I am working for a retroactive fix in the next coronavirus bill, it is imperative that Congress also repeal the D.C. recreational marijuana commercialization rider in the next bill to help D.C. shore up its finances," she said. "It is beyond unreasonable that congressional interference keeps only the District from commercializing recreational marijuana, while all other jurisdictions are free to do so."
The next #coronavirus bill is the time for Congress to finally permit DC to commercialize recreational marijuana. It is legal to possess two ounces but #DC can't tax it.

Commercialization would help DC in this moment of great need for revenue. https://t.co/xhEOyY1mbS pic.twitter.com/3haXv1L8Wf

— Eleanor Holmes Norton (@EleanorNorton) April 3, 2020
"Bringing the District in line with other jurisdictions would create a critical source of tax revenue in our time of need."
Last year, the House approved an appropriations bill that excluded the D.C. rider, but it was included in the Senate version and ultimately made its way into the final package that the president signed. The cannabis commerce ban was also included in President Trump's budget proposal earlier this year.
"True to form, Representative Eleanor Holmes Norton continues to be one of the best allies to the cannabis reform movement," Justin Strekal, political director for NORML, told Marijuana Moment. "During this unprecedented COVID-19 outbreak, it is critical that lawmakers analyze and reform any and every aspect of public policy to mitigate the health crisis and build a foundation for a strong recovery."
"As the majority of states that regulate cannabis have deemed the industry essential to the continued functioning of their jurisdictions, the continued congressional prohibition of the District of Columbia enacting it's own adult-use program becomes even more ridiculous," he added.
Norton, in an interview about her push, said that the congressionally mandated prohibition on sales doesn't prevent people from accessing cannabis but does block the city from collecting tax revenue.
"You can buy two ounces but, by the way you've got to do that on the black market," she told WUSA-TV. "But there's nobody to tax it. And I'm simply trying to get the taxes the District is due for merchandise, in this case marijuana that's being consumed readily in the District of Columbia."
🟢🟢 LEGALIZING COMMERCIAL MARIJUANA IN D.C. 🟢🟢
I spoke to D.C.'s Delegate @EleanorNorton
She's pushing for fully legal commercial marijuana sales in the District in a 4th Congressional stimulus package.
Why?
The District needs the money.
And people are smoking weed anyway. pic.twitter.com/PL9yoDKlrj

— Adam Longo (@adamlongoTV) April 3, 2020
Legislative priorities for Congress have shifted significantly as lawmakers attempt to address the outbreak, and that's meant putting some reform efforts on hold. However, the issue isn't being ignored entirely, and it's possible that other members may look to attach modest marijuana proposals to additional coronavirus legislation.
For example, Rep. Katherine Clark (D-MA) said this week that U.S. Department of Veterans Affairs policy preventing its doctors from recommending medical cannabis in legal states puts service members at risk in Massachusetts because the state is shuttering recreational shops (but not medical dispensaries) and some veterans fear registering as patients out of concern that they could lose federal benefits.
Eleven senators wrote a letter to Appropriations Committee leadership asking that they allow small cannabis businesses to access federal loans and disaster relief programs. While the lawmakers said it should be enacted through an annual spending bill, advocates have argued that the policy change should be pursued through coronavirus legislation since these businesses are facing challenges just like those experienced by many other companies during the pandemic.
Eleven Senators Push To Let Marijuana Businesses Access Federal Loan Programs
Photo courtesy of WeedPornDaily.
North Dakota Activists Say Marijuana Legalization Initiative Unlikely In 2020 Due To Coronavirus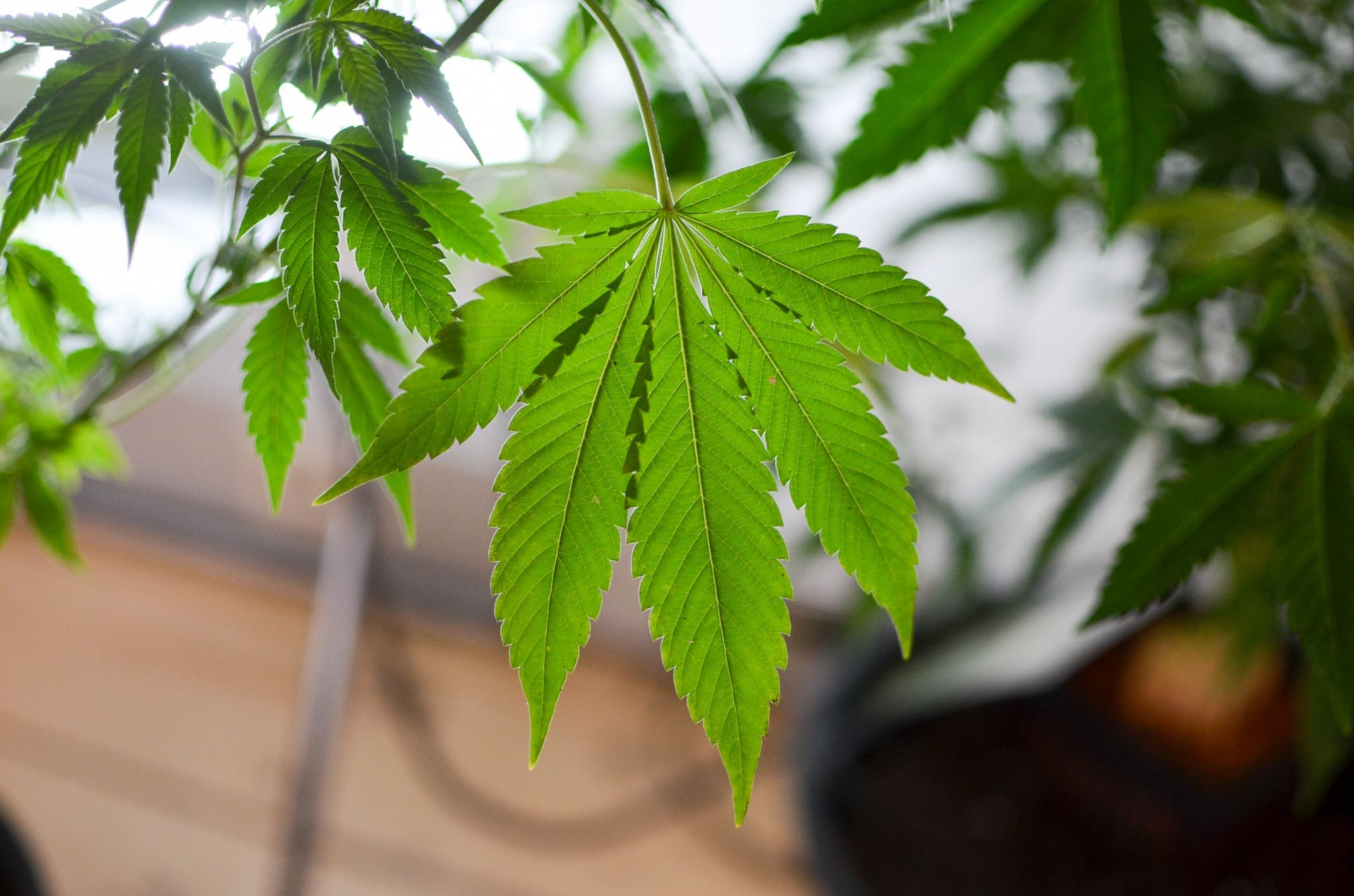 North Dakota activists announced on Thursday that they are suspending their campaign put marijuana legalization on the November ballot due to the coronavirus outbreak.
In a Facebook post, Legalize ND said "we are going to have to face a few hard realities going forward" as businesses are shuttering, public events are being cancelled and individuals are encouraged to shelter in place. The pandemic means in-person signature gathering can't take place, and the state does not allow for alternative signing options such as by mail or online.
"Due to the virus all of our major avenues for signature collection have been cancelled or indefinitely postponed, and going door to door is not safe for both those knocking and those getting knocked," the group said. "Businesses will continue to collect, but we don't want to create another vector for the coronavirus. As a result, at this time if something major doesn't change we will not be able to make the 2020 ballot."
Legalize ND said there's no way for state policies related to signature gathering to be changed ahead of the November election. They needed to collect 13,452 valid signatures from voters before July 6 in order to qualify. In all likelihood, the campaign said it would have to shift its focus to the July 2022 primary election.
"This isn't the solution we want, but given the situation it is what will have to happen," the post states. "Stay safe, and hopefully we can make a major push when the quarantine ends."
The proposed initiative would allow individuals to purchase and possess up to two ounces of cannabis. Unlike a much more far-reaching measure the same group pushed in 2018 that included no possession or cultivation limits, which voters rejected, this version would prohibit home growing, impose a 10 percent excise tax and establish a regulatory body to approve licenses for marijuana businesses.
North Dakota voters approved a medical cannabis initiative in 2016.
The coronavirus outbreak has dealt several blows to drug policy reform efforts in recent weeks.
California activists for campaigns to amend the state's legal cannabis program and legalize psilocybin mushrooms are asking for a digital signature option.
Likewise in Washington, D.C., advocates for a measure to decriminalize psychedelics asked the mayor and local lawmakers to accept online signatures for their ballot petition.
An effort to legalize medical cannabis in Nebraska is facing similar signature gathering challenges. A campaign to legalize cannabis in Missouri is also in jeopardy.
In Oregon, advocates for a measure to decriminalize drug possession and a separate initiative to legalize psilocybin for therapeutic purposes have suspended in-person campaign events amid the pandemic.
In New York, Gov. Andrew Cuomo (D) recently conceded that legalization was "not likely" going to happen through the budget, as he hoped. Coronavirus shifted legislative priorities, and comprehensive cannabis reform seems to have proved too complicated an issue in the short-term.
Idaho activists announced on Thursday that they are suspending their campaign, though they are still "focusing on distributing petitions through online download at IdahoCann.co and encouraging every volunteer who has downloaded a petition to get them turned in to their county clerk's office by mail, regardless of how many signatures they have collected."
Finally, in Arizona, a legalization campaign is petitioning the state Supreme Court to instruct the secretary of state to allow individuals to sign ballot petitions digitally using an existing electronic system that is reserved for individual individual candidates seeking public office.
Virginia Groups Push Governor To Amend Marijuana Decriminalization Bill On His Desk
Photo courtesy of Philip Steffan.
Arizona Legal Marijuana Campaign Asks Supreme Court To Allow Electronic Signatures Amid Coronavirus
Several campaigns to put initiatives on Arizona's November ballot—including one to legalize marijuana—are asking the state Supreme Court to allow electronic signature gathering amid the coronavirus pandemic, which has made in-person ballot petitioning all but impossible.
Smart and Safe Arizona, the group behind the cannabis measure, along with three other campaigns, filed a petition with the court on Thursday, requesting that it direct the secretary of state to let them digitally collect signatures. They stressed that the infrastructure already exists, as residents are able to use a system called E-Qual to sign ballot petitions for individual candidates running for office.
While the marijuana campaign has already gathered more than 320,000 signatures, which is well over the required 237,645 signatures for statutory proposals, they have yet to be verified and activists would like to continue collection efforts to ensure that they qualify for the ballot.
In the filing, the groups argued that limiting the E-Qual system to office seekers is unconstitutional. However, state law stipulates that it can only be used for that purpose, so it remains to be seen whether court action will produce the intended result. There was a bill filed last year to expand its utility to allow digital signature gathering for initiatives, but it has not advanced in the legislature.
Breaking: four initiative campaigns (criminal justice, invest in ed, recreational marijuana and save our schools) are asking the Arizona Supreme Court to allow for them to collect signatures online. pic.twitter.com/GvNSA5NoKh

— Dillon Rosenblatt (@DillonReedRose) April 2, 2020
"Legal access to E-Qual for these citizen initiatives is the right thing for public health and democracy," attorneys representing the groups said in a statement. "Following Governor Doug Ducey's stay-at-home order issued Monday and current CDC recommendations, gathering hundreds of thousands of signatures on paper, at people's homes, or in public spaces, is impossible to do safely and responsibly during this pandemic. E-Qual is a very reasonable remedy."
The legalization petition would allow individuals 21 and older to possess and purchase cannabis from licensed retailers. People could possess up to an ounce of marijuana at a time and cultivate up to six plants for personal use.
The measure also contains several restorative justice provisions such as allowing individuals with prior marijuana convictions to petition the courts for expungements and establishing a social equity ownership program
Cannabis sales would be taxed at 16 percent. Tax revenue would cover implementation costs and then would be divided among funds for community colleges, infrastructure, a justice reinvestment and public services such as police and firefighters.
The Department of Health Services would be responsible for regulating the program and issuing cannabis business licenses. It would also be tasked with deciding on whether to expand the program to allow for delivery services.
"The Committees have explored potential alternatives, such as mailing petitions to interested persons to circulate within their families," Smart and Safe Arizona Campaign Manager Stacy Pearson said in a declaration filed with the court. "This, however, is expensive, inefficient, and has no realistic likelihood of permitting the Committees' to gather large numbers of valid petition signatures."
The legalization group was joined by campaigns to limit school vouchers, provide sentencing reform and increase taxes on the wealthy to fund public education in the petition. Separately, two other campaigns—to enact voting reform and end surprise hospital billings—filed a similar lawsuit in a federal court on Thursday.
Smart and Safe Arizona is not the only drug policy reform campaign to request electronic signature gathering since the COVID-19 outbreak.
Activists in California released a video last month asking officials to allow digital signatures for a petition to revise the state's adult-use marijuana program. In Washington, D.C., advocates for a measure to decriminalize psychedelics similarly wrote to the mayor and local lawmakers, imploring them to accept online signatures for their ballot petition.
Another California campaign to legalize psilocybin mushrooms is struggling and asking for electronic signature gathering to qualify for the ballot.
Others have generally shut down campaign activities in light of the pandemic, which has resulted in shutter businesses and shelter-in-place orders across the country.
An effort to legalize medical cannabis in Nebraska is facing similar signature gathering challenges. A campaign to legalize cannabis in Missouri is also in jeopardy.
In Oregon, advocates for a measure to decriminalize drug possession and a separate initiative to legalize psilocybin for therapeutic purposes have suspended in-person campaign events amid the pandemic.
In New York, Gov. Andrew Cuomo (D) recently conceded that legalization was "not likely" going to happen through the budget, as he hoped. Coronavirus shifted legislative priorities, and comprehensive cannabis reform seems to have proved too complicated an issue in the short-term.
Idaho activists announced on Thursday that they are suspending their campaign, though they are still "focusing on distributing petitions through online download at IdahoCann.co and encouraging every volunteer who has downloaded a petition to get them turned in to their county clerk's office by mail, regardless of how many signatures they have collected."
Idaho Activists Suspend Campaign To Legalize Medical Marijuana Due To Coronavirus
Photo courtesy of Mike Latimer.