Rob Kampia Leaves Marijuana Policy Project
Marijuana Policy Project founder Rob Kampia is no longer employed by or serves on the board of the organization.
He is starting a new cannabis policy group called Marijuana Leadership Campaign (MLC), structured as a for-profit LLC consulting firm.
The new company "will focus almost exclusively on changing U.S. laws," Kampia said in a relatively unusual memo shared with Marijuana Moment late Saturday night, which also says that the firm has lined up "nearly $500,000 in seed money" from "a marijuana investment firm in Los Angeles, a major marijuana dispensary in Colorado, Kampia's wealthy friends in Texas (where he lives half-time) and a coalition of new donors in South Carolina."
The split with MPP is occurring as greater attention is being paid to past allegations of sexual misconduct by Kampia amidst a national backlash against workplace sexual harassment and abuse.
In 2010, a lengthy Washington City Paper story reported that Kampia had sex with an intoxicated MPP employee, an incident after which a staff revolt nearly led to his ouster from the organization. He later took a leave of absence to seek therapy, telling the Washington Post that he was "hypersexualized."
Now, Kampia's departure from MPP comes as several sources tell Marijuana Moment that a major newspaper is working on a story about previously unreported allegations against the former executive director. It is unknown when that article will be published, but its existence has been an open secret in cannabis reform circles for weeks.
Formally leaving the organization is the second and final wave in Kampia's diminishing role at MPP, which he co-founded in 1995.
In November, days before Thanksgiving, MPP announced that Kampia had stepped down from his role as executive director but would remain at the organization in a new capacity focused on fundraising and strategy.
The new memo, shared with Marijuana Moment just before midnight on the day before Christmas Eve, says that the first announcement "opened new business opportunities for Kampia" and that while he "initially proposed splitting his time equally between MPP and the new MLC, Kampia and his fellow MPP board members reached a second milestone by voting unanimously on Dec. 20 to end his full-time status at MPP this weekend."
It was also revealed this week that Kampia is no longer a member of Students for Sensible Drug Policy's Advisory Council. Kampia said in an interview with Marijuana Moment on Sunday that he remains a member of the National Cannabis Industry Association (NCIA) board of directors.
The memo appears to lay out the case that Kampia's departure from MPP has nothing to do with any old or new allegations of sexual misconduct, and he said in the interview that conversations among the organization's board "about me shifting into lesser roles at MPP extend all the way back into late October."
"We didn't even talk about the s-word at all," he said, referring to sex. "It wasn't even on our minds, which I think was kind of naive of us given the stuff that's happening with all of these celebrities."
But Kampia acknowledged in the interview that he "did know that there was a story in the works somewhere" at the time he registered the domain name www.marijuanaleadershipcampaign.com on December 5.
"I didn't know which publication. I didn't know any of the questions. I didn't know the name of the reporter. I didn't know anything," he said. "I just knew that people were sort of talking about how there's a story in the works."
Kampia has been a key architect of many of the most significant marijuana policy victories over the past two decades, and has arguably been the legalization movement's best fundraiser.
In the memo, he says that MLC "will work alongside the institutions he views as most effective in each sector" of the movement and industry. While the document names MPP, NCIA and New Federalism Fund as "leading the charge," and says that the new company will "provide substantial funding" for Doctors for Cannabis Regulation (DFCR), the Law Enforcement Action Partnership (LEAP) and Clergy for a New Drug Policy, Kampia said in the interview that he hasn't "cleared the fact that I want to give them money" with those groups.
LEAP and DFCR did not respond to requests for comment.
The memo says Kampia will divide his time between work on Texas, South Carolina, Michigan and congressional cannabis policy reform efforts as well as "raising money to make MDMA (known as 'Ecstasy') available as a prescription medicine for the treatment of PTSD and end-of-life anxiety."
He plans to raise more than $2 million in 2018 from steering committees comprised of donors contributing at least $100,000 each.
When asked if the investors who have already committed nearly half a million dollars to the new venture are aware of the looming newspaper story on sexual misconduct allegations, Kampia said that "they know about the worst allegations that have ever been made about me, and I have no reason to believe that the [newspaper] story will be worse than that, so these guys are friends of the family and they're not going to be surprised by anything in the [newspaper] and in fact they might be pleasantly surprised."
Several of the projects mentioned in the MLC document are campaigns that Kampia had been raising money to support through MPP, but he rejected the idea that his outside efforts would drain the nonprofit of resources.
"Are there people that want to fund Texas where they might otherwise be nervous about writing a check to MPP, where they might have to pay for payroll for Rhode Island, Vermont and the national operation?" he asked, suggesting that his new outfit would be "value-added" rather than competition.
"One thing for sure that no one would do if not for the fact that I'm going to agitate for it, is to take out Congressman Pete Sessions," he said, referring to the Republican House Rules Committee chairman who has consistently blocked marijuana amendments from being voted on. "Take out, meaning not to date him," he said, but to un-elect him.
In the memo, Kampia twice offers quotes that he suggests are in jest, at least in part.
In the first instance, he jokes that working full-time for nonprofit organizations is "a good way to avoid amassing wealth," while working on marijuana policy reform through an LLC will allow him to form business relationships with for-profit institutions.
Kampia, who owns a Washington, D.C,. row house that he has often referred to as "The Purple Mansion," dismissed concerns that people might take offense to his quip about amassing wealth.
"It depends on what your definition of wealth is. I don't have cash," he said in the interview. "All my money goes into my mortgage. So you could say that I have wealth or not, depending on your perspective. I don't mind if that offends people or not, because socialists who are averse to wealth probably already hate me."
He also "half-jokingly" wrote that he hopes "to be standing behind President Rand Paul during his bill-signing ceremony [for 'the ultimate bill to legalize marijuana on the federal level'] in the White House in 2022."
"I don't think Trump is going to survive reelection," he said when asked what Paul's path to the presidency in the 2020 election would be. "I would like to see [Trump] impeached…and I think Mike Pence is tainted as a result of being in bed with Trump. So I think that you are going to see a bunch of challengers… Rand Paul was obviously my favorite candidate last time around and so I'm cheering him on. I don't have any inside knowledge, though. I haven't talked to him personally."
The memo mentions Kampia's holiday vacation plans in the Caribbean and says that when he returns to the country the new organization will hold a series of leadership meetings in Austin, Dallas and Washington, D.C.
He will also write a book that "provides an insider's look at the marijuana-legalization movement." He told Marijuana Moment that the working title is, "How We Legalized Marijuana."
The memo offers a very specific account of the book's progress to date.
"I'm particularly excited about writing my book, which will be nonfiction but will oftentimes read like fiction, as my life is strewn with outrageous experiences that are sometimes relevant to readers who have an interest in politics generally and marijuana policy specifically," Kampia wrote. "The book is already one-eighth written, and I'm planning to spend my time in the Bahamas and other sunny islands writing another three- eighths of the book. In fact, one reason I'm leaving MPP is to write this book, with an aggressive book tour planned for the fall of 2018."
As of Sunday afternoon, Kampia was still listed as an employee and board member on MPP's website.
An MPP communications staffer could not be reached for comment by publication time, but a board member who did not wish to be named said, "I can confirm that we have been negotiating his permanent separation from the org for weeks and that he is no longer conducting any MPP business."
Read Kampia's full three-page memo on the new firm below:
Rob Kampia Memo by tomangell on Scribd
Photo courtesy of ReasonTV.
DEA's Hemp Rule On THC Content Misinterprets Congressional Intent, Senators Say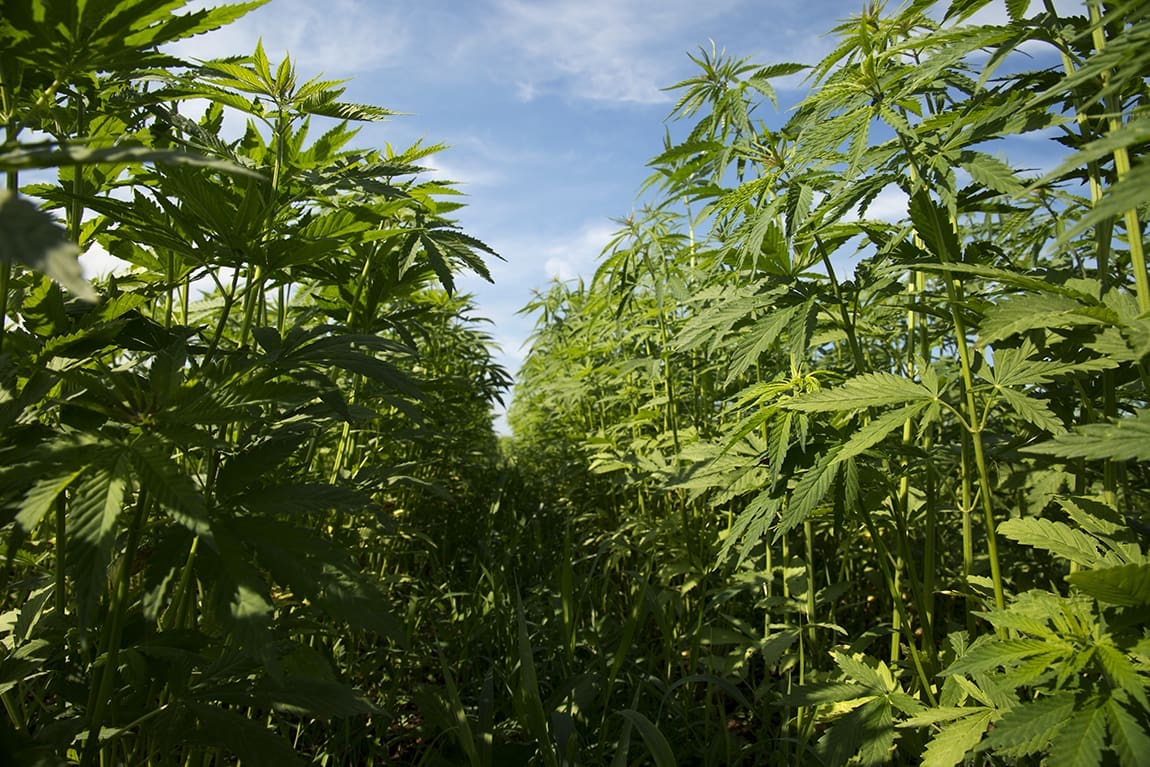 A pair of senators representing Oregon sent a letter to the Drug Enforcement Administration (DEA) on Thursday to demand changes to the agency's proposed hemp regulations.
This is the second congressional request DEA has received on the subject this week, with a group of nine House members similarly imploring a revision of a rule concerning hemp extractions on Tuesday.
DEA released an interim final rule (IFR) for the crop in August, and it said the regulations were simply meant to comply with the 2018 Farm Bill that legalized hemp and its derivatives. But stakeholders and advocates have expressed serious concerns about certain proposals, arguing that they could put processors at risk of violating federal law and hamper the industry's growth.
Sens. Ron Wyden (D-OR) and Jeff Merkley (D-OR) said in the new letter that despite DEA's claim that its IFR is only about compliance, the proposal "does significantly more."
"The IFR treats hemp as a Schedule I controlled substance at any point its THC content exceeds 0.3% THC," they said. "However, when Congress passed the 2018 Farm Bill, we understood that intermediate stages of hemp processing can cause hemp extracts to temporarily exceed 0.3% THC, which is why we defined hemp based on its delta-9 THC level."
"In effect, the IFR criminalizes the intermediate steps of hemp processing, which is wholly inconsistent with Congress's clearly stated purpose and the text of the 2018 Farm Bill," the letter states.
In other words, while Congress intended to legalize hemp extracts, businesses that produce the materials could find themselves inadvertently breaking the law and be subject to enforcement action if THC levels temporarily increase beyond 0.3 percent.
A public comment period on DEA's proposed rules closed on Tuesday. It saw more than 3,300 submissions, many of which focused on issues with the "work in progress" hemp THC issue.
Another issue identified by more than 1,000 commenters concerns delta-8 THC. The most widely known cannabinoid is delta-9 THC, the main component responsible for creating an intoxicating effect, but delta-8 THC from hemp is also psychoactive and is an object of growing interest within the market.
Because DEA's proposed regulations state that all "synthetically derived tetrahydrocannabinols remain schedule I controlled substances," some feel that would directly impact the burgeoning cannabinoid, as its converted from CBD through the use of a catalyst—and that could be interpreted as a synthetic production process.
In any case, it's not clear whether DEA deliberately crafted either of these rules with the intent of criminalizing certain hemp producers—but stakeholders and advocates aren't taking any chances.
The U.S. Department of Agriculture (USDA) has faced separate criticism over its own proposed hemp rules, though it has been more proactive in addressing them. Following significant pushback from the industry over certain regulations it views as excessively restrictive, the agency reopened a public comment period, which also closed this month.
USDA is also planning to distribute a national survey to gain insights from thousands of hemp businesses that could inform its approach to regulating the market.
Read the letter from Wyden and Merkley on DEA's hemp proposal below:
Wyden and Merkley letter on… by Marijuana Moment
South Dakota Governor Urges 'No' Vote On Marijuana Legalization Initiative In New Ad
Photo courtesy of Brendan Cleak.
USDA Releases, Then Rescinds, Hemp Loan Notice Following Congressional Action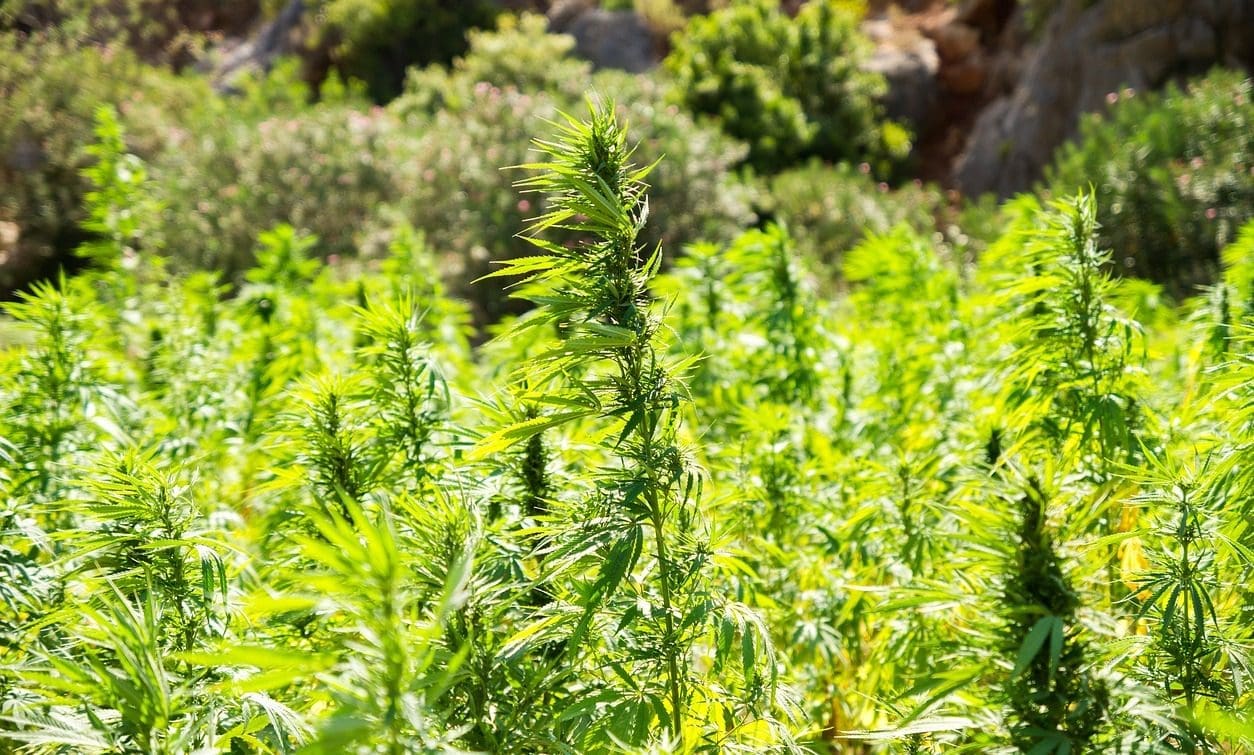 The U.S. Department of Agriculture (USDA) recently released—and then promptly rescinded—a notice on providing federal loans for hemp processors.
After the crop was federally legalized under the 2018 Farm Bill, USDA announced that regulations were being developed to offer direct and guaranteed loans to the industry. The federal agency unveiled those guidelines in April and then issued a new notice this month notifying applicants about the policy change ahead of the planned expiration of the earlier 2014 hemp pilot program.
The next day, however, it posted an "obsoleting notice" invalidating the prior document.
The new guidance "was developed with the understanding that operators would no longer be authorized to produce hemp under the 2014 Farm Bill Pilot Program," USDA said. However, because Congress approved a continuing resolution that extends the program until September 30, 2021, the loan policies are not currently applicable.
That pilot program extension came at the behest of numerous stakeholders, advocates and lawmakers who have been pushing USDA to make a series of changes to its proposed hemp regulations. As those rules are being reviewed and finalized, they said it was necessary to keep the 2014 program in place.
The president signed the continuing resolution late last month, so it's not clear why the notice on loan policy changes was released weeks later, which then necessitated a follow-up recision. But in any case, it's another example of the fluidity and challenges of rulemaking for the non-intoxicating cannabis crop following its legalization.
It stands to reason that the loan processes outlined in the now-invalid notice will likely be consistent with what's ultimately released next year, assuming the pilot program does expire then.
The primary rule change concerns licensing requirements for borrowers. After the 2014 regulations are no longer in effect, hemp loan applicants must be licensed under a USDA-approved state or tribal hemp program, or under the agency's basic regulations if the jurisdiction the business operates in has not submitted its own rules.
Borrowers who are not licensed to grow hemp will be considered in non-monetary default and any losses will not be covered. For direct and guaranteed loans, hemp businesses must have a contract with USDA's Farm Service Agency laying out termination policies and their ability to repay the loans.
As of this month, USDA has approved a total of 69 state and tribal hemp regulatory proposals—mostly recently for Illinois, Indiana, Michigan, New Mexico, Oklahoma and South Dakota. Illinois and Oklahoma were among a group of states that USDA had asked to revise and resubmit their initial proposals in August.
While the agency released an interim final rule for a domestic hemp production program last year, industry stakeholders and lawmakers have expressed concerns about certain policies it views as excessively restrictive.
USDA closed an extended public comment period on its proposed hemp regulations earlier this month. Its initial round saw more than 4,600 submissions, but it said last month that it was reopening the feedback period in response to intense pushback from stakeholders on its original proposal.
The federal Small Business Administration (SBA) said last month that the new 30-day comment window is too short and asked USDA to push it back, and it also issued a series of recommended changes to the interim final rule on hemp, which it says threaten to "stifle" the industry and benefit big firms over smaller companies.
All told, it appears that USDA is taking seriously the feedback it's received and may be willing to make certain accommodations on these particular policies. The department's rule for hemp is set to take effect on October 31, 2021.
In July, two senators representing Oregon sent a letter to Perdue, expressing concern that hemp testing requirements that were temporarily lifted will be reinstated in the agency's final rule. They made a series of requests for policy changes.
Senate Minority Leader Chuck Schumer (D-NY) wrote to Perdue in August, asking that USDA delay issuing final regulations for the crop until 2022 and allow states to continue operating under the 2014 pilot program in the meantime.
Sen. Cory Gardner (R-CO) also called on USDA to delay the implementation of proposed hemp rules, citing concerns about certain restrictive policies the federal agency has put forward in the interim proposal.
The senators weren't alone in requesting an extension of the 2014 pilot program that was ultimately enacted legislatively, as state agriculture departments and a major hemp industry group made a similar request to both Congress and USDA in August.
Amid the coronavirus pandemic, hemp industry associations pushed for farmers to be able to access to certain COVID-19 relief loans—a request that Congress granted in the most recent round of coronavirus legislation.
While USDA previously said that hemp farmers are specifically ineligible for its Coronavirus Food Assistance Program, that decision was reversed last month. While the department initially said it would not even reevaluate the crop's eligibility based on new evidence, it removed that language shortly after Marijuana Moment reported on the exclusion.
Meanwhile, USDA announced last week that it is planning to distribute a national survey to gain insights from thousands of hemp businesses that could inform its approach to regulating the industry.
Kamala Harris Touts 'Commitment' To Marijuana Decriminalization And Expungements Under Biden Administration
Photo courtesy of Pixabay.
New York Will Legalize Marijuana 'Soon' To Aid Economic Recovery From COVID, Governor Cuomo Says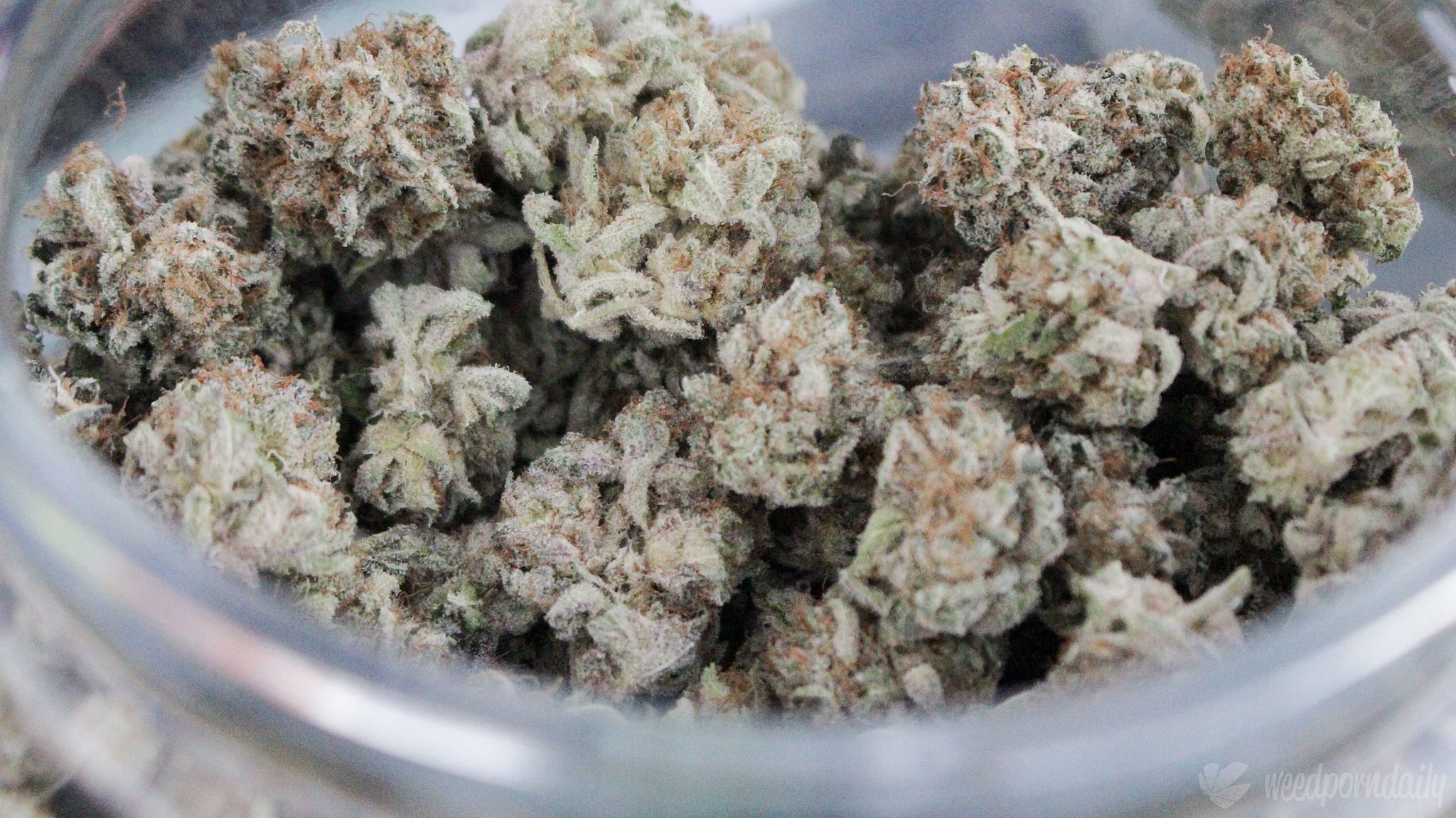 New York Gov. Andrew Cuomo (D) recently said that legalizing marijuana represents a key way the state can recover economically from the coronavirus pandemic.
During a virtual event last week to promote his new book on the state's COVID-19 response, the governor was asked when New York will legalize cannabis for adult use.
"Soon, because now we need the money," he said, according to a recording that was obtained by USA Today Network. "I've tried to get it done the last couple years."
"There are a lot of reasons to get it done, but one of the benefits is it also brings in revenue, and all states—but especially this state—we need revenue and we're going to be searching the cupboards for revenue," he said in remarks that will be released in full in a podcast in the coming weeks by Sixth & I, which hosted the event. "And I think that is going to put marijuana over the top."
Cuomo has included legalization in his last two budget proposals, but negotiations between his office and the legislature fell through both times, with sticking points such as how cannabis tax revenue will be allocated preventing a deal from being reached.
A top adviser of his said earlier this month that the plan is to try again to legalize cannabis in New York in early 2021.
"We're working on this. We're going to reintroduce this in our budget in January," he said. "We think we can get it done by April 1."
Cuomo was similarly asked about legalization as a means to offset the budget deficit caused by the pandemic in May.
While he said it's the federal government's "obligation as part of managing this national pandemic that they provide financial relief to state and local governments," he added that "I support legalization of marijuana passage. I've worked very hard to pass it."
"I believe we will, but we didn't get it done this last session because it's a complicated issue and it has to be done in a comprehensive way," he said.
The governors of New Jersey, New Mexico and Pennsylvania have also made the case that implementing a regulated marijuana program can help their states financially recover from the health crisis.
Cuomo indicated in April that he thought the legislative session was "effectively over" for the year and raised doubts that lawmakers could pass cannabis reform vote remotely via video conferencing amid social distancing measures.
Assembly Majority Leader Crystal Peoples-Stokes (D) made similar comments when asked about the policy in April, though she seemed to signal that she laid partial blame for the failure to enact reform on the governor prioritizing other issues during the pandemic.
In June, a senator said the legislature should include cannabis legalization in a criminal justice reform package, making the case that the policy change is a necessary step especially amid debates over policing reform. That didn't come to pass, however.
The New York State Association of Counties said in a report released last month that legalizing marijuana for adult use "will provide the state and counties with resources for public health education and technical assistance" to combat the pandemic.
Meanwhile, the state Senate has approved several modest marijuana reform bills in recent months.
The chamber passed a bill in July that broadens the pool of people eligible to have their low-level marijuana convictions automatically expunged. That was preceded by a Senate vote in favor of legislation to prevent tenants from being evicted solely because of their legal use of medical marijuana.
Thanks to a bill expanding cannabis decriminalization in the state that the governor signed last year, the New York State Unified Court System made an announcement last month outlining steps that people can take to clear their records for prior marijuana convictions.
Locally, a local law enacted in New York City this summer bans pre-employment drug testing for marijuana for most positions. It was finalized in July following regulators' approval of certain exemptions.
South Dakota Governor Urges 'No' Vote On Marijuana Legalization Initiative In New Ad
Photo courtesy of WeedPornDaily.