Protect Marijuana From Jeff Sessions, GOP & Dem Senators Ask Leaders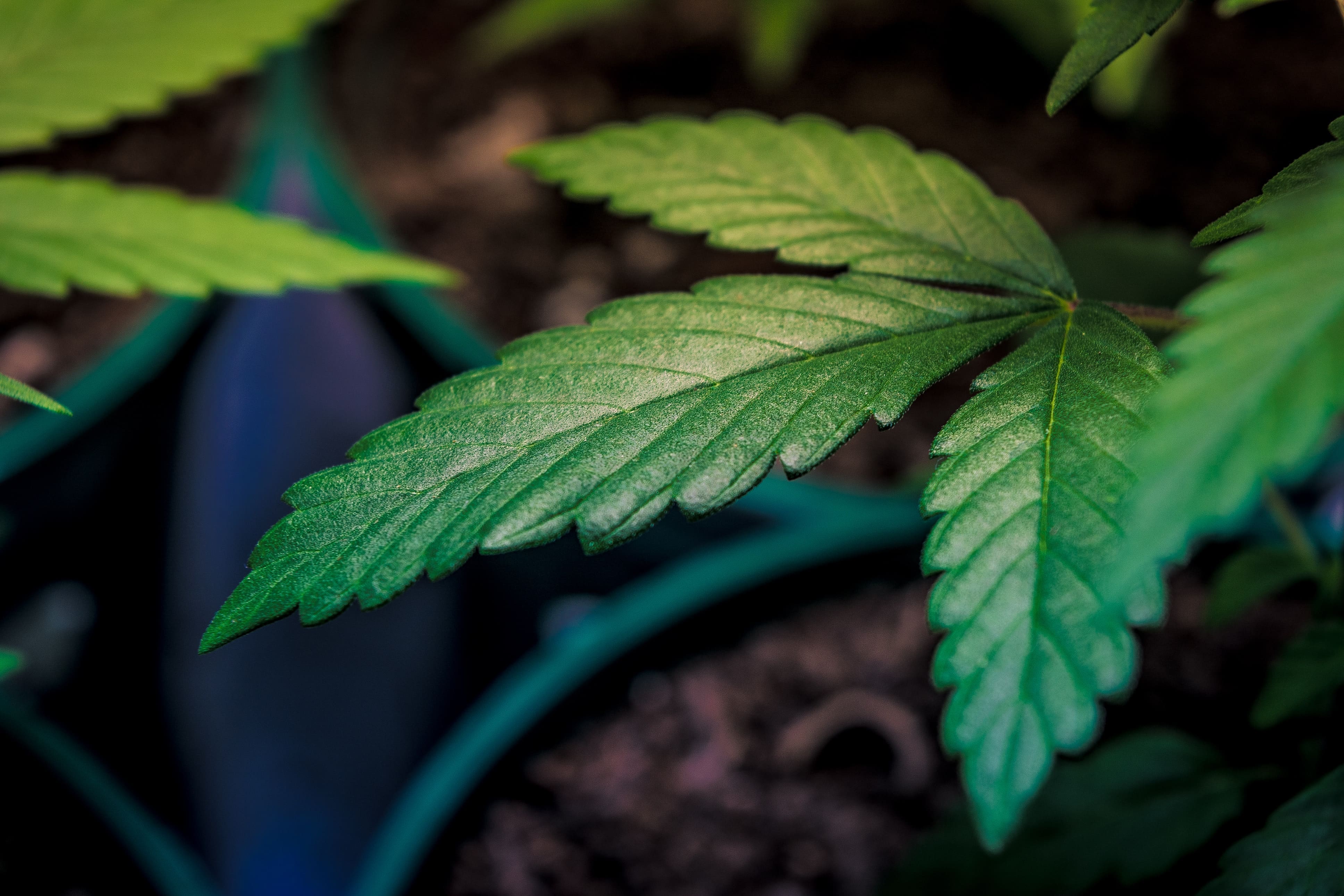 A bipartisan group of 18 U.S. senators is asking congressional leaders to insert new far-reaching protections for state marijuana laws into a must-pass spending bill due next month.
"For the last several years, states have changed their regulatory regimes governing marijuana. What began with relatively isolated experiments has spread across the country as citizens have expressed their will through the democratic process," the lawmakers, led by Colorado Sens. Cory Gardner (R) and Michael Bennet (D), wrote in a letter sent to the Senate's top appropriations decisionmakers on Monday. "Today, the vast majority of states – 29 in all – have some form of reduced restrictions on marijuana. Other states have proposals to do the same. These states crafted serious, thoughtful regulatory regimes."
An existing provision in federal spending law protects state medical cannabis laws from Justice Department interference, but it does not extend to policies allowing recreational use and sales, and its own continuance in upcoming legislation is in jeopardy after House leaders blocked a vote on it.
A current temporary spending bill — and its policy riders like the medical marijuana protections — is set to expire on March 23. Last month, U.S. Attorney General Jeff Sessions rescinded Obama-era guidance that has generally allowed states to implement their own marijuana laws without federal intervention.
"Citizens who have been acting in good faith based on federal and state assurances now feel exposed," the senators wrote. "This disruption may deny medications to the sick, push individuals back into illicit markets, and nullify the previously-effective regulations – all while thwarting the democratically-expressed will of the states."
The bipartisan group wants congressional leadership to join them in crating new "precise language that will preserve state laws regarding marijuana regulation until we can establish a longer-term framework."
The majority of states have some form of reduced restrictions on #marijuana. In light of AG Sessions rescinding critical guidance for federal-state regulations, we're urging Senate Approps to respect state laws & alleviate confusion for local govs & biz: https://t.co/WN4McIxlYb

— Michael F. Bennet (@SenBennetCO) February 13, 2018
"It is our hope that the fiscal year 2018 appropriations will alleviate the turbulence the Attorney General's abrupt decision has caused and that the appropriations will help preserve the strong regulatory frameworks the states have created," the wrote. "Doing so will provide the opportunity to pursue federal legislation that both protects the legitimate federal interests at stake and respects the will of the states – both those that have liberalized their marijuana laws and those that have not."
Besides Gardner and Bennet, the letter's other signatories are Sens. Dan Sullivan (R-AK), Cory Booker (D-NJ), Rand Paul (R-KY), Mazie Hirono (D-HI), Ron Wyden (D-OR), Tammy Duckworth (D-IL), Kirsten Gillibrand (D-NY), Bob Menendez (D-NJ), Heidi Heitkamp (D-ND), Catherine Cortez Masto (D-NV), Ben Cardin (D-MD), Maria Cantwell (D-WA), Kamala Harris (D-CA), Elizabeth Warren (D-MA), Tim Kaine (D-VA), and Edward Markey (D-MA).
Read the senators' marijuana letter below:
Bipartisan Appropriations Letter on Marijuana Enforcement by U.S. Senator Michael F. Bennet on Scribd
Marijuana Legalization Measure Advances One Step In South Dakota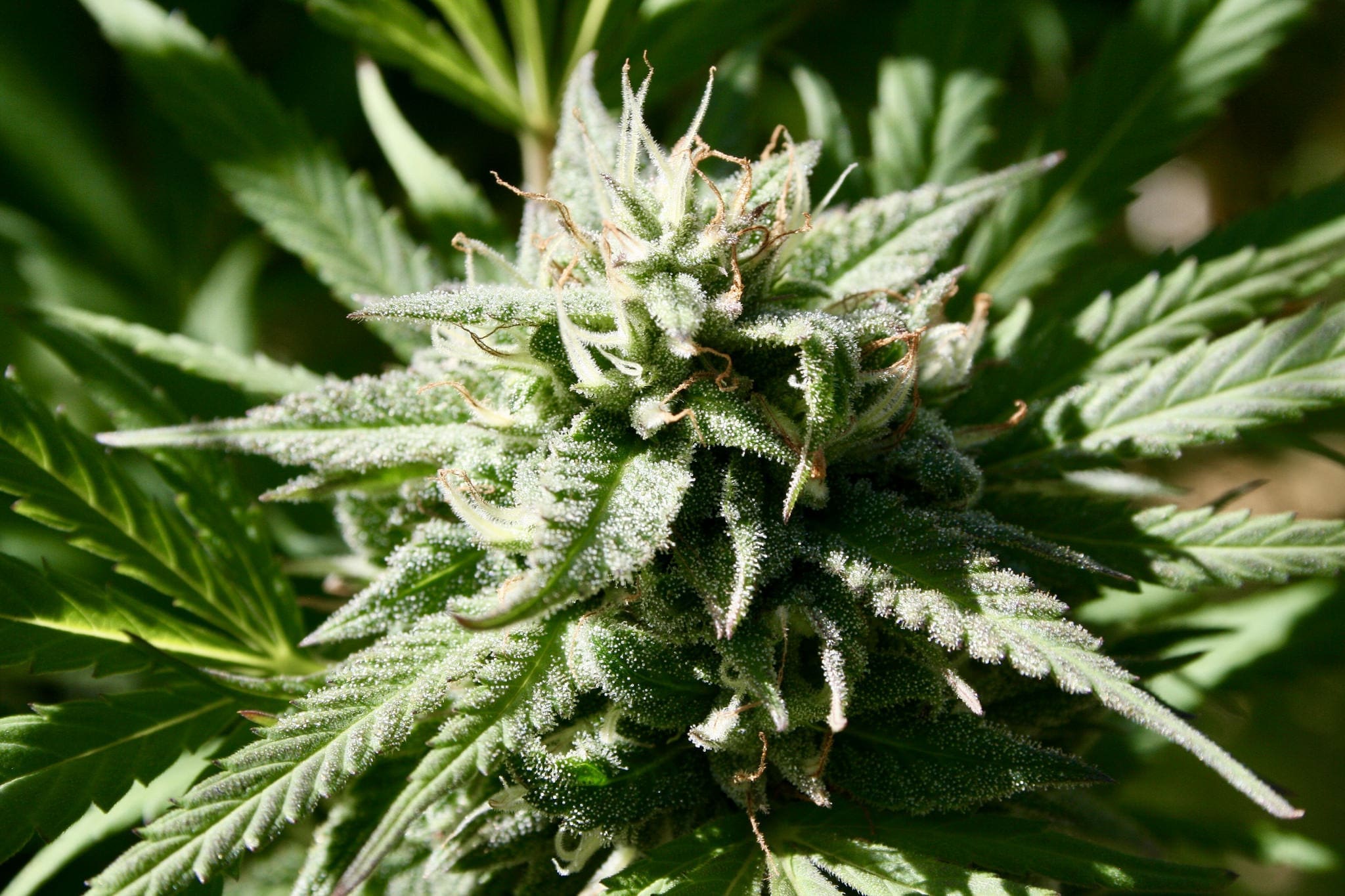 South Dakota's attorney general filed an official explanation of a proposed ballot measure to legalize marijuana on Friday.
While separate organizations are working to get a medical cannabis-focused initiative on the state's 2020 ballot, activists behind this measure are hoping to incorporate recreational legalization, medical marijuana reform and hemp into one package.
Adult-use legalization would be accomplished through a constitutional amendment under the initiative, which would separately require the legislature to pass legislation creating rules for medical cannabis and hemp.
South Dakota Attorney General releases explanation on proposed constitutional amendment to legalize, regulate, and tax marijuana; to require passage of laws regarding hemp as well as laws regarding marijuana for medical use. Read it here: https://t.co/k33buSKjIJ pic.twitter.com/pEG0RxbDj9

— SD Attorney General (@SDAttorneyGen) August 16, 2019
"The constitutional amendment legalizes the possession, use, transport, and distribution of marijuana and marijuana paraphernalia by people age 21 and older. Individuals may possess or distribute one ounce or less of marijuana," Attorney General Jason Ravnsborg (R) wrote. "Marijuana plants and marijuana produced from those plants may also be possessed under certain conditions."
The South Dakota Department of Revenue would be responsible for issuing licenses for cannabis cultivators, manufacturers, testing facilities and retailers. Individual jurisdictions would be able to opt out of allowing such facilities in their areas.
"The Department must enact rules to implement and enforce this amendment," the explanation states. "The amendment requires the Legislature to pass laws regarding medical use of marijuana. The amendment does not legalize hemp; it requires the Legislature to pass laws regulating the cultivation, processing, and sale of hemp."
The initiative calls for a 15 percent excise tax on marijuana sales. That revenue would be used to fund the Department of Revenue's implementation and regulation of the legal cannabis system, with remaining tax dollars going toward public education and the state general fund.
Ravnsborg said that judicial clarification of the amendment "may be necessary" and notes that marijuana "remains illegal under Federal law."
The attorney general issued a similar explanation of a proposed constitutional amendment to legalize medical cannabis earlier this month.
This latest move comes one day after advocacy organization New Approach South Dakota announced that their medical marijuana initiative was certified, enabling them to begin the signature gathering process.
Several other cannabis initiatives are in the process of being certified in the state, according to the attorney general's website. In order to place constitutional amendments on the ballot, activists must collect 33,921 valid signatures from voters.
South Dakota is one of the last remaining states in the U.S. that has not legalized marijuana for any purposes.
GOP Senator Keeps Endorsing Medical Marijuana But Hasn't Sponsored A Single Cannabis Bill
Photo courtesy of Brian Shamblen.
Elizabeth Warren's Plan For Indian Tribes Includes Marijuana Legalization
Sen. Elizabeth Warren (D-MA) unveiled a plan on Friday that's aimed at holding the federal government accountable for following through on its obligations to Native American tribes, and that includes ensuring that tribal marijuana programs are protected against federal intervention.
The plan emphasized Warren's support for a bill she filed earlier this year that "would protect cannabis laws and policies that tribal nations adopted for themselves."
The 2020 Democratic presidential candidate, who has faced criticism over claims of Native American heritage, pointed to federal reports showing that tribal programs generally have not received adequate funding and said it is imperative that legislation be enacted to "provide resources for housing, education, health care, self-determination, and public safety" for those communities.
To that end, Warren is planning to introduce a bill called the "Honoring Promises to Native Nations Act" alongside Rep. Deb Haaland (D-NM), co-chair of the Congressional Native American Caucus. Before filing, however, the lawmakers are soliciting input on how best to draft the legislation, and are accepting written testimony until September 30.
While the proposed legislation itself doesn't currently include marijuana-specific provisions, a press release and blog post on the topic address the senator's sponsorship of the Strengthening the Tenth Amendment Through Entrusting States (STATES) Act, which would allow tribal communities and states to set their own cannabis policies without Justice Department interference.
In order to provide economic opportunities to Native people, that "requires streamlining and removing unnecessary administrative barriers that impede economic growth on Tribal lands, respecting tribal jurisdiction over tribal businesses, and promoting forward-looking efforts to ensure full access to new and emerging economic opportunities."
"For example, while not every tribe is interested in the economic opportunities associated with changing laws around marijuana, a number of Tribal Nations view cannabis as an important opportunity for economic development," Warren's campaign blog post states.
"I support full marijuana legalization, and have also introduced and worked on a bipartisan basis to advance the STATES Act, a proposal that would at a minimum safeguard the ability of states, territories, and Tribal Nations, to make their own marijuana policies," she wrote.
.@RepDebHaaland & I invite feedback about this proposal & look forward to working closely with tribal nations & citizens, experts, & other stakeholders to advance legislation in Congress that honors the United States' promises to Native peoples. https://t.co/qc1fkBGb3I

— Elizabeth Warren (@SenWarren) August 16, 2019
A separate press release on Warren's Senate website also touts her support for the STATES Act, saying she "worked hard to ensure" that it included tribal protections.
"It's beyond time to make good on America's responsibilities to Native peoples, and that is why I'm working with Congresswoman Haaland to draft legislation that will ensure the federal government lives up to its obligations and will empower tribal governments to address the needs of their citizens," Warren said of the overall tribal plan. "We look forward to working closely with tribal nations to advance legislation that honors the United States' promises to Native peoples."
In an email blast to her campaign list, Warren included "a set of additional ideas to uphold the federal government's trust and treaty obligations with Tribal Nations and to empower Native communities," which includes her marijuana proposal:
"New economic opportunities: We also need to respect tribal jurisdiction over tribal businesses and promote forward-looking efforts to ensure full access to new economic opportunities. For example, a number of Tribal Nations view cannabis as an important economic opportunity. I support full marijuana legalization and have advanced the STATES Act, a proposal that would safeguard the ability of Tribal Nations to make their own marijuana policies."
There's increased interest in ensuring that Native populations receive the same benefits and protections as states as it concerns cannabis legislation.
In June, the House passed a spending bill that included a rider stipulating that Native American marijuana programs couldn't be infringed upon by the Justice Department. And a GOP representative filed a bill in March that would provide similar protections.
GOP Senator Keeps Endorsing Medical Marijuana But Hasn't Sponsored A Single Cannabis Bill
Photo elements courtesy of Pixabay and NorthEndWaterFront.com.
FBI Seeks Tips On Marijuana Industry Corruption
The Federal Bureau of Investigation (FBI) is actively seeking tips on public corruption related to the marijuana industry, it announced on Thursday.
"States require licenses to grow and sell the drug—opening the possibility for public officials to become susceptible to bribes in exchange for those licenses," FBI Public Affairs Specialist Mollie Halpern said on a short podcast the bureau released. "The corruption is more prevalent in western states where the licensing is decentralized—meaning the level of corruption can span from the highest to the lowest level of public officials."
Please visit Forbes to read the rest of this piece.
(Marijuana Moment's editor provides some content to Forbes via a temporary exclusive publishing license arrangement.)