Pennsylvania Senators Release Details On Marijuana Legalization Bill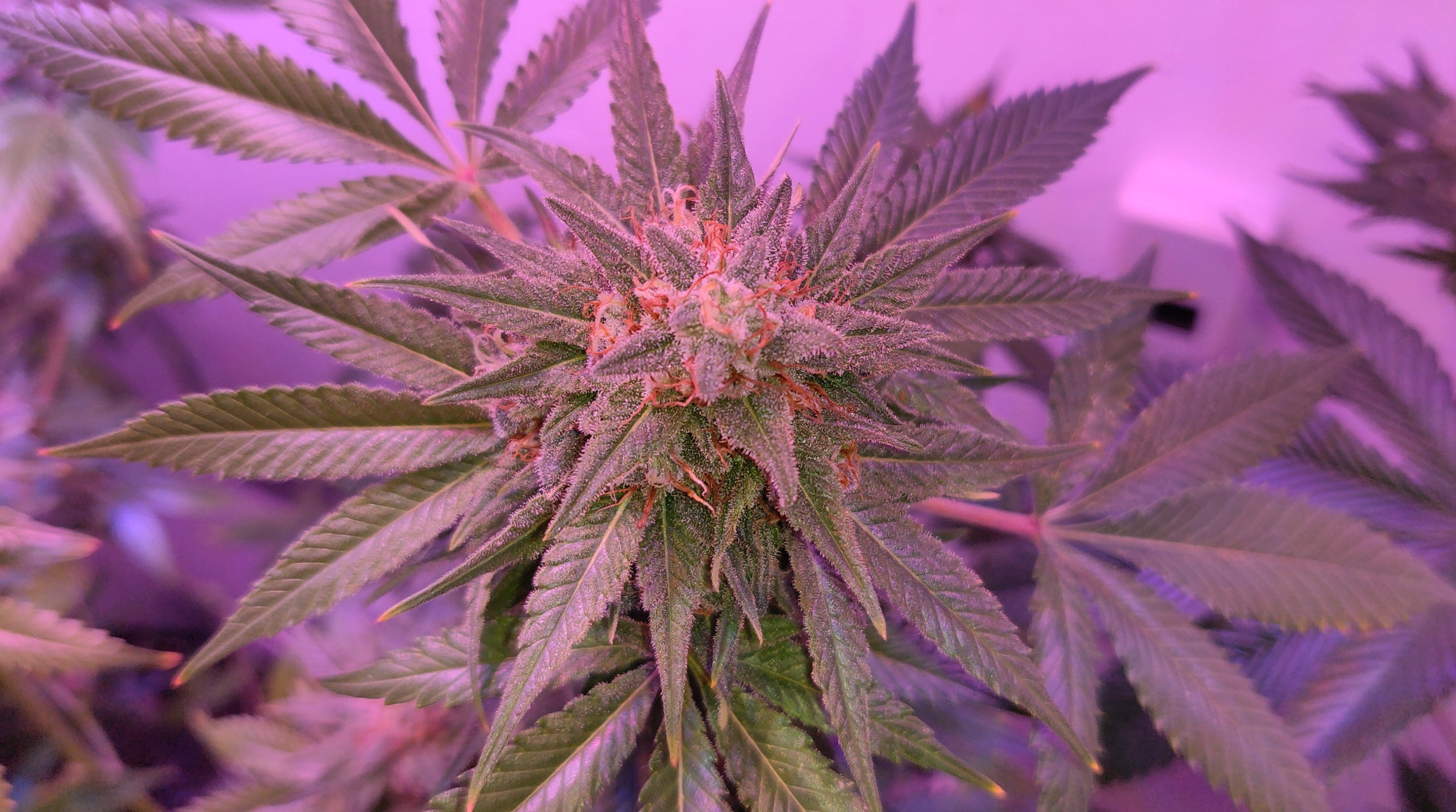 Details of a soon-to-be introduced bill that would legalize marijuana in Pennsylvania were released on Monday.
The legislation, which is being sponsored by Sens. Daylin Leach (D) and Sharif Street (D), places an emphasis on not only legalizing cannabis for adult use but also implementing a variety of social equity and small business-focused provisions, according to an outline of the proposal.
Under the heading "Innovation," the document details how the state's medical cannabis seed-to-sale tracking system would be eliminated, home delivery and public consumption sites would be permitted and universities would be allowed to grow and process cannabis as part of classes on the marijuana industry.
Home cultivation of up to six cannabis plants per household would also be allowed.
While the tax rate for retail marijuana sales is not specified in the outline, and the formal legislative language has not yet been filed, the goal will be to set a rate that "balances the need to undermine any illegal market and the needs to both pay for regulation of the industry and invest in those harmed by prohibition." Most of the revenue from those taxes will go toward funding public education programs.
"We've had a cruel, irrational and expensive policy on cannabis for more than 80 years," Leach said in a press release. "Prohibition has destroyed countless lives and has cost our taxpayers millions of dollars. It's time we walk into the bright sunshine of enlightenment and stop arresting our kids and funding violent drug cartels."
"This will be a tough battle, but so was passing medical marijuana. We did that, and we will do this. The stakes are too high for us to fail."
It's official. After months of work, Senator Street and I have dropped our Adult-Use Cannabis co-sponsorship memo. If you'd like to see what's in it, you can look here. Now, we need everyone's help getting it passed! #CannabisCommunity #CannabisNews https://t.co/D5m5uJjGFK

— Daylin Leach (@daylinleach) March 18, 2019
On the business side of things, there wouldn't be a cap on the number of marijuana business licenses that could be approved. Micro licenses for cannabis cultivation would be available in a three-tier system, which is meant to help people from communities that have been disproportionately impacted by the drug war participate in the legal industry.
According to a cosponsorship memo, the legislation would create a "statewide cannabis business incubator that provides free training to Pennsylvanians who want to learn how to start and run a cannabis business." People who've been harmed by prohibition and complete the incubator program would also have access to state grants and low-interest capital loans.
"An end to the prohibition of cannabis is overdue," Street said. "It is time for us to join the emerging cannabis economy with the legalization of the Adult Use of Cannabis in PA., which should not be a crime when responsibly used by adults nor mandate medical oversight."
"The economic imperatives are too great. We also have a moral mandate to correct the damage that disparate enforcement of our Marijuana Laws has done and is still doing to communities across the commonwealth."
An end to the prohibition of cannabis in PA is overdue, the economic imperatives equal the moral mandate to correct damage that disparate enforcement of Marijuana laws has done throughout numerous communities.
Visit https://t.co/vYCHYGmIXK #legalizepa #letsgrowpa #CannabisNews pic.twitter.com/ClzHBen5Ou

— Sen. Sharif Street (@SenSharifStreet) March 18, 2019
A separate bill to legalize marijuana in the state was introduced in the House last month. It currently has 27 cosponsors. It remains to be seen whether such legislation has enough support to pass in either Republican-controlled chamber of the legislature.
That said, Gov. Tom Wolf (D) recently shifted from saying the state is not ready for legalization to arguing that "it is time for Pennsylvania to take a serious and honest look at recreational marijuana."
In the meantime, Lieutenant Gov. John Fetterman (D), who is vocally supportive of legalization and was endorsed by NORML in his election bid last year, is in the process of visiting all of the state's 67 counties as part of a listening tour that's meant to collect public input on marijuana reform.
.@JohnFetterman wants to know what every Pennsylvanian thinks about legalizing recreational marijuana. That's why he's going on a listening tour to all 67 PA counties. Stay tuned for dates and details on how to submit your thoughts. pic.twitter.com/buqOwi4B2F

— Governor Tom Wolf (@GovernorTomWolf) January 24, 2019
"Cannabis prohibition was built on lies and racism and has resulted in literally hundreds of thousands of Pennsylvanians suffering criminal convictions merely because they chose a plant instead of an alcoholic beverage," Pittsburgh NORML executive director Patrick Nightingale said in the press release. "Adult-use reform will save almost 20,000 Pennsylvanians from arrest and prosecution annually. Reform will also help affected Pennsylvanians expunge cannabis-related offenses from their record."
"We are confident that an open and honest conversation about the risks and rewards of adult-use reform will help those critical of legalization to understand that it can be done responsibly and in a manner that protects our youth and our motorists," he said.
Pennsylvania Governor Announces Statewide Marijuana Legalization Listening Tour
Photo courtesy of Mike Latimer.