Oregon Voters Continue To Support Drug Decriminalization Law They Approved In 2020, New Poll Shows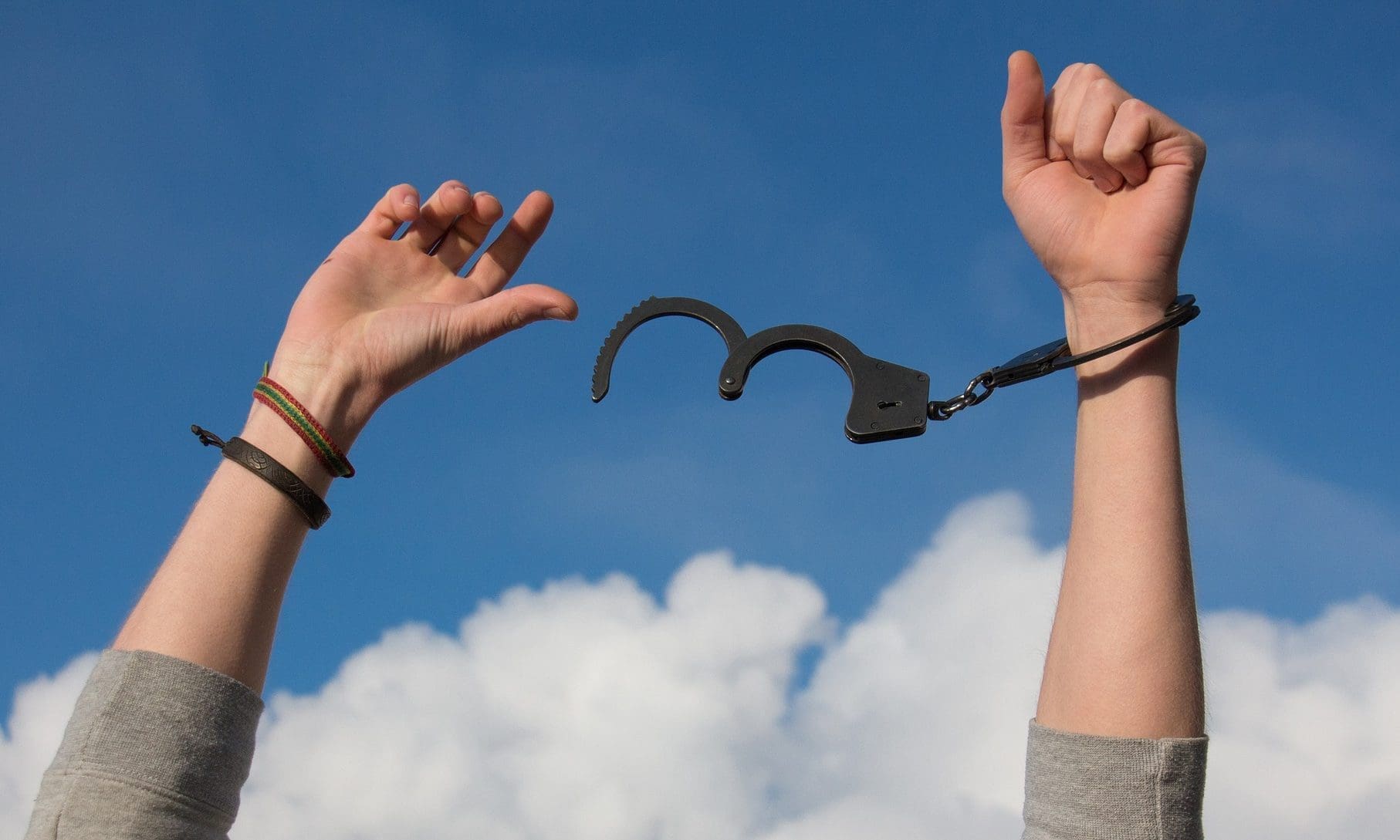 Oregon voters took the historic step of decriminalizing possession of all drugs at the ballot in 2020—and a new poll shows that the policy continues to enjoy majority support in the state.
Data for Progress surveyed likely voters about the reform, finding that not only do most people (72 percent) agree with the basic idea that substance misuse should be treated like a public health issue rather than a criminal justice problem, but a majority (58 percent) also says that the voter-enacted initiative should stay in place.
At a top level, there's majority, bipartisan consensus on the debate over taking a public health versus criminal justice approach to addiction. Democrats are most likely to side with public health at 90 percent, followed by independents at 66 percent and Republicans at 54 percent.
Pollsters then asked likely voters about the specific initiative, Measure 110, that passed decisively about two years ago. A party breakdown shows majority support for keeping the policy intact among Democrats (82 percent) and independents (56 percent), though only 31 percent of Republicans agree, while 65 percent said the law should be repealed.
That was before being asked about specific components of the initiative, which not only decriminalized low-level drug possession but also directed a portion of cannabis tax revenue toward substance misuse treatment programs.
"Measure 110 is a transformational law that has already saved lives and money. This new, independent poll echoes what we've been hearing on the ground for two years: Oregon voters want to see drug use treated as a healthcare issue, not a crime," said Tera Hurst, executive director of the Health Justice Recovery Alliance, said in a press release. "Oregonians are committed to seeing Measure 110 move forward, not return to a failed system that is ineffective and causes great harm. It's clear that policymakers must uphold the will of the voters, keep Measure 110 in place, and protect it as a steady source of funding that addiction recovery providers can count on."
Measure 110 was multilayered, and so the survey also broke down the key provisions and found that, upon further explanation, each of the main components are either strongly or somewhat supported.
For example, 91 percent of respondents said that they back providing peer support mentoring for people struggling with substance misuse, 90 percent favor giving people resources to achieve and retain employment, 86 percent support the funding for addiction recovery and 61 percent said they support the elimination of criminal penalties for personal use possession of currently illicit drugs.
After going through the various components, Data for Progress then framed an additional question about support for the overall initiative in a different way.
Likely voters were asked whether they think Measure 110 should remain the law "so that Oregonians are not punished for mental health and continue to have better access to addiction services" or believe it should be repealed to "return to arresting people caught with any amount of drugs, and defund the services that Measure 110 has funded."
With those options, 61 percent agreed with the former statement, while 30 percent opted for a repeal. Support went up a few percentage points in each partisan demographic breakdown as compared to the initial question in the survey on whether Measure 110 should remain the law.
A strong majority of Democrats (85 percent) said that they agreed in maintaining decriminalization for the public health purpose, as did independents (58 percent). Thirty-three percent of Republicans said that the law should stay, compared to 55 percent who said the law should be repealed.
Finally, the poll inquired about the perceived impact of the measure, with 69 percent of likely voters saying that problems such as crime and homelessness are attributable to outside factors "including poverty, lack of affordable housing, and untreated mental health problems." Just 28 percent said crime and homelessness could be linked to decriminalization.
The party-based trend was generally consistent, with 87 percent of Democrats and 70 percent of independents saying that the social issues were related to ancillary policy factors, while 45 percent of Republicans said the same.
"Since Measure 110's passage, the debate about the effects of the law and whether it should remain in place has intensified," Data for Progress said. "Our polling shows that Oregon voters continue to support the measure now, as they did when they voted on it in the 2020 election, and want the measure to continue to provide resources to Oregonians to support addiction recovery. It should be clear to state lawmakers that their voters want Measure 110 to be preserved, protected, and bolstered."
Kassandra Frederique, executive director of the Drug Policy Alliance, said the survey "makes it abundantly clear that Oregon voters recognize the value of addressing the overdose crisis through continued investment in public health resources and services rather than reverting to the deeply flawed and unjust punitive approaches of the past."
"Today, because of Measure 110, there is over $300 million in funding that has gone out throughout the state to fund a spectrum of critical addiction services. Today, there are 65 percent fewer people being arrested for drugs," she said. "And today, we are giving the rest of the country a glimpse of what is ultimately possible when we offer people support instead of punishment. That is what Oregonians overwhelmingly voted for in the November 2020 election, and that is what they are continuing to support today."
The survey involved interviews with 1,051 likely voters in Oregon from August 23-29, with a +/- three percentage point margin of error.
NEW POLL: A majority of Oregon voters want Measure 110, the 2020 law that decriminalized the possession of small amounts of drugs and funded a variety of addiction services, to remain in place.https://t.co/674JOOfvGD

— Data for Progress (@DataProgress) September 12, 2022
This general public understanding about drug policy isn't limited to Oregon.
A strong majority of Americans, including most Republicans, support drug decriminalization, according to a national poll released in April. There's also majority support overall for allowing the operation of overdose prevention centers where people can use illicit substances in a medically supervised setting and receive treatment resources.
Support for the decriminalization proposal increased by 10 percentage points overall since voters were asked about it last year with a different question in a prior Data for Progress poll.
Nora Volkow, director of the National Institute on Drug Abuse (NIDA), said recently that the ongoing criminalization of people over drug use needs to end in order to effectively address substance misuse and the stigmatization of addiction.
Meanwhile, the campaign behind an effort to decriminalize drugs and expand treatment and recovery services in Washington State said in June that it has halted its push to qualify an initiative for November's ballot.
Oklahoma Marijuana Legalization Initiative Faces Legal Challenges From Former State Lawmaker And Controversial Activist