NH & VT cannabis legalization votes this week (Newsletter: Jan. 9, 2018)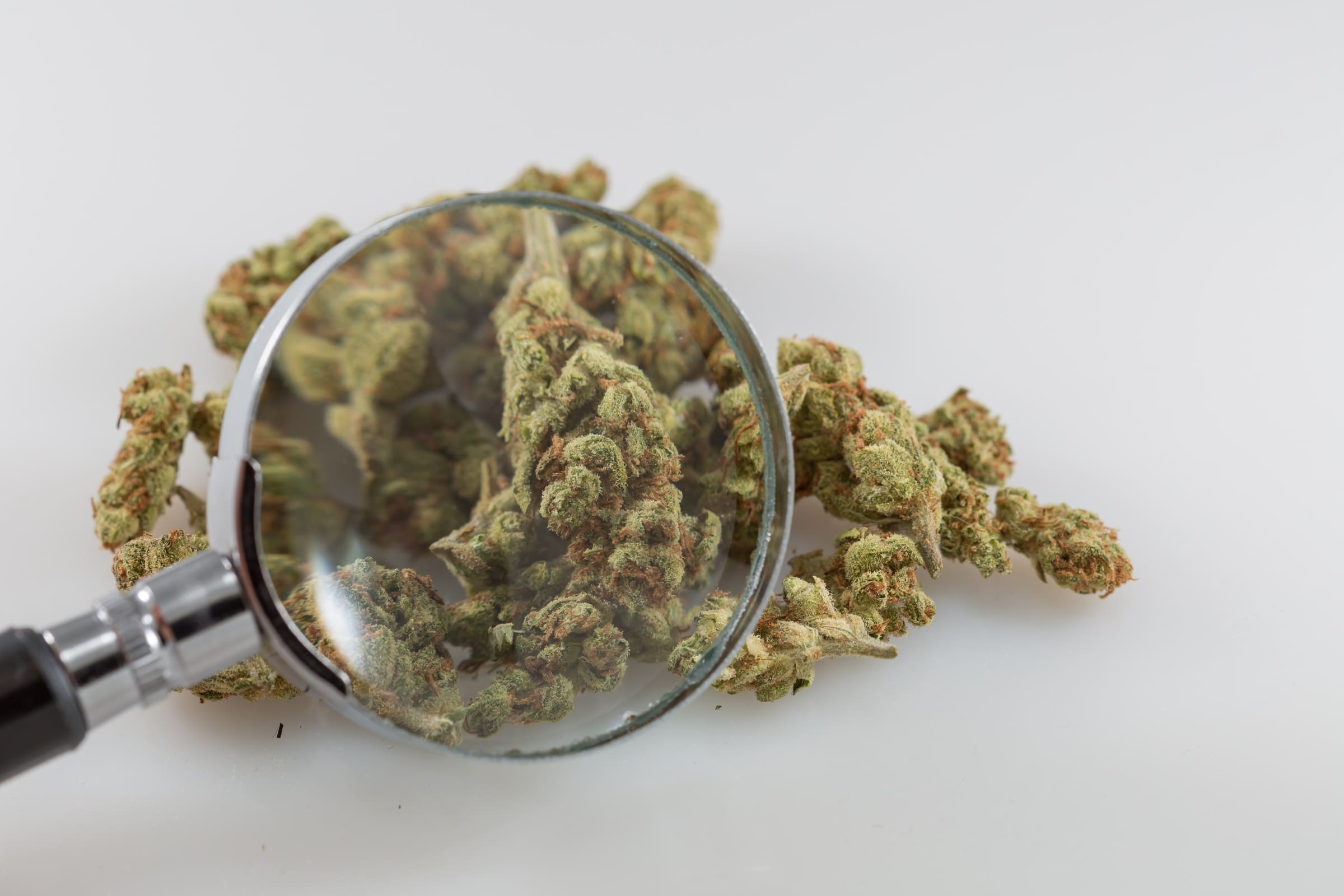 Subscribe to receive Marijuana Moment's newsletter in your inbox every weekday morning. It's the best way to make sure you know which cannabis stories are shaping the day.
KS lawmaker's racist marijuana comments; More congressional Sessions reaction; NV gov wants Sessions to explain
Your support makes Marijuana Moment possible…
Subscribers who value this daily dispatch enough to show their support with a few dollars help me keep doing this. Please chip in, if you can afford it.
http://patreon.com/marijuanamoment
/ TOP THINGS TO KNOW
I've continued to add congressional pushback to U.S Attorney General Jeff Sessions's marijuana policy change to my compilation post on Marijuana Moment. There are…a lot…of lawmakers from both parties who are speaking out against the move.
A Kansas representative justified marijuana prohibition by saying these racist comments:
"One of the reasons why, I hate to say it, was that the African Americans, they were basically users and they basically responded the worst off to those drugs just because of their character makeup, their genetics and that. And so basically what we're trying to do is we're trying to do a complete reverse with people not remembering what has happened in the past."
The New Hampshire House of Representatives is scheduled to vote on a marijuana legalization bill on Tuesday.
The Vermont Senate is expected to vote on a House-passed marijuana legalization bill on Wednesday.
/ FEDERAL
U.S. Sen. Cory Gardner (R-CO) will lead a meeting of a bipartisan group of senators on Tuesday to push back on the Trump administration's marijuana policy reversal.
U.S. Sen. James Lankford (R-OK) said he supports Sessions's anti-cannabis move. Meanwhile, the U.S. attorney for Oklahoma's Western District said the office's "primary focus is going to be on multi-state drug trafficking organizations and I don't anticipate that [federal marijuana]  memo will change what have been our practices here in this district." But the state's Eastern District U.S. attorney said  the move "opens up" marijuana laws, allowing his office to further "protect the citizens of the eastern district." And the Northern District's U.S. Attorney said his office is committed to "turning back the tide of the drug crisis."
The Massachusetts U.S. attorney, in response to requests for more information about his cannabis enforcement plans, said he cannot "provide assurances that certain categories of participants in the state-level marijuana trade will be immune from federal prosecution."
Delaware's U.S. attorney said his office has "limited resources and [we] have got to be smart with how we utilize the. The public safety of the citizens of Delaware is our overarching priority, as far as I'm concerned, and that starts with violent crime."
The U.S. attorney for the Eastern District of Washington said he would apply "principles [that] have always been at the core" of his office's work in determining marijuana enforcement and will "focus on those who pose the greatest safety risk."
Congresswoman Nancy Pelosi (D-CA) reiterated that Congress should consider extending existing state medical cannabis protections in a budget rider to cover broader recreational marijuana laws too.
U.S. Sen. Elizabeth Warren (D-MA)  said the federal marijuana change is "an incredibly destructive thing to do."
Congressman Dana Rohrabacher (R-CA) tweeted that he sides with the New York Times editorial board over U.S. Attorney General Jeff Sessions on marijuana.
Congressman Morgan Griffith (R-VA) said Sessions was within his right to rescind the Obama-era guidance, but he wants Congress to pass a law exempting medical cannabis from federal marijuana prohibition.
Congressman Doug Lamborn (R-CO) is siding with Sessions.
Congressman Earl Blumenauer (D-OR) is calling on his colleagues to change federal marijuana laws.
Congressman Ro Khanna (D-CA) tweeted, ""Even with all of the progress we've made, the 'war on drugs' continues to criminalize communities of color. There won't be justice until we end this double standard which has ruined so many lives."
Texas Democratic congressional candidate Lillian Salerno, who is challenging anti-marijuana Congressman Pete Sessions (R-TX), says she supports legalization.
Two of the top ten most-viewed bills on Congress.gov over the past week concern marijuana.
/ STATES
Nevada Gov. Brian Sandoval (R) said he thinks legalization has gone "extremely well" in his state and will be reaching out to U.S. Attorney General Jeff Sessions about federal marijuana enforcement soon.
Virginia's Senate majority leader discussed details of a limited marijuana decriminalization bill he plans to file soon.
Connecticut's Senate president and other lawmakers will continue pushing marijuana legalization this year.
Oklahoma's acting commissioner of health says that if voters approve a medical cannabis ballot measure, another agency should be in charge of regulations.
An Indiana senator introduced a medical cannabis bill. Separately, state officials are apologizing to businesses after erroneously citing them for selling CBD products.
A Virginia delegate introduced a bill to allow doctors to recommend CBD and THC-A oil for any condition.
Kentucky representatives filed resolutions urging Congress to remove hemp from the definition of marijuana and to incorporate safety and efficacy standards for medical cannabis.
A Pennsylvania senator is introducing a resolution calling on Congress to allow medical cannabis patients to purchase guns.
New Hampshire's marijuana study commission met Monday. Also, the state's medical cannabis patient count has more than doubled in the past year.
California's Cannabis Advisory Committee will meet on January 18.
Rhode Island regulators are preparing to approve delivery plans from medical cannabis dispensaries.
Colorado regulators are asking people to submit "topics to study related to the potential adverse effects or public health impacts of marijuana use."
An Ohio company that failed to win a medical cannabis business license is suing the state over an alleged "unconstitutional racial quota."
/ LOCAL
Las Vegas, Nevada officials put plans for marijuana social use areas on hold after news of the federal cannabis policy change.
Former Baltimore, Maryland Mayor Kurt Schmoke (D) criticized the Trump administration's anti-marijuana move.
/ INTERNATIONAL
The Government of Canada's Cannabis Legalization and Regulation Secretariat hired a staffer from marijuana website Lift. (Lift is now hiring a new editor and news writer.)
/ ADVOCACY
The Democratic Attorneys General Association said that "Dem AGs are vowing to push back on the [Trump administration's new marijuana] directive."
The American Civil Liberties Union is pressuring New Jersey prisons to stop banning incarcerated people from reading drug policy book "The New Jim Crow."
The Minority Cannabis Business Association announced a new president and Board of Directors.
A fellow from the conservative Heritage Foundation says the federal anti-marijuana move is a good thing.
/ SCIENCE & HEALTH
A study concluded that state medical cannabis policies "decrease high school graduation rates by 0.36 percentage points, indicating that nearly 13,000 students will not graduate as a result of the [medical marijuana law]  implementation."
A study found "a high degree of association between Cannabis use and the occurrence of traffic accidents with injuries of the driver."
A study found that medical cannabis "dispensary users do not necessarily reside in the same area in which dispensaries are located and do not necessarily reflect the local population." (Some readers reported trouble with the link to this study in Monday's newsletter, so I'm trying again.)
/ OPINION & ANALYSIS
The Denver Post editorial board slammed U.S. Attorney General Jeff Sessions's anti-marijuana move.
The San Diego Union-Tribune editorial board isn't happy either.
Neither is the Seattle Times editorial board.
Nor the the Las Vegas Sun editorial board.
The Colorado Springs Gazette editorial board says nothing much will change without the Cole memo.
The New Hampshire Union Leader editorial board is criticizing U.S. Sen. Jeanne Shaheen (D-NH) for slamming the Sessions marijuana move without sponsoring any cannabis reform legislation.
/ BUSINESS
The Canadian Securities Exchange is asking listed marijuana companies with U.S. operations to publicly detail any risks they face in light of federal enforcement policy changes.
A debit card processor has stopped working with Massachusetts medical cannabis dispensaries in light of the federal move.
Significant percentages of marijuana professionals reported witnessing or personally experiencing sexual harassment "specifically in the cannabis industry" in a survey.
Stateline looks at how the Justice Department's marijuana policy change could further imperil marijuana businesses' access to banks.
EdSource looks at how California universities are continuing to ban marijuana even in light of state legalization.
/ CULTURE     
Actress Meryl Streep says her son gave her marijuana-infused foot cream for Christmas.