New Hampshire House approves legal cannabis (Newsletter: Jan. 10, 2018)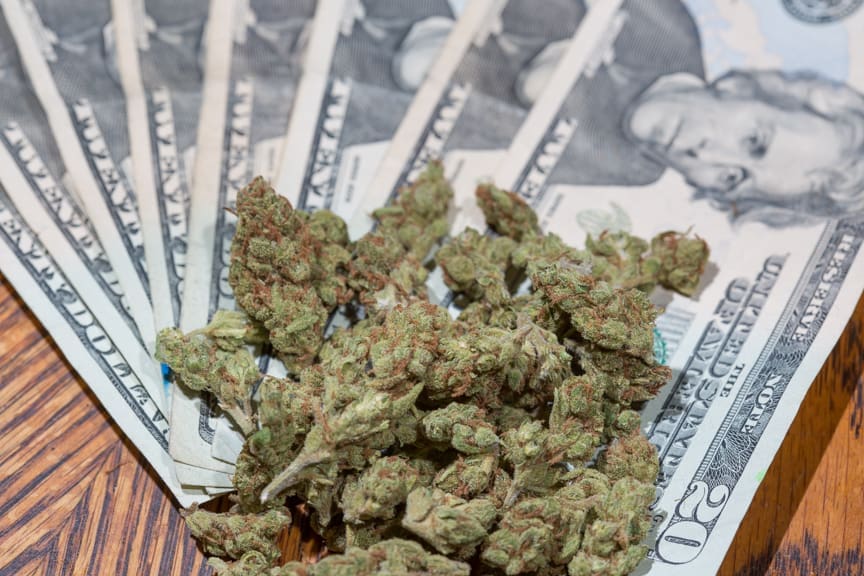 Subscribe to receive Marijuana Moment's newsletter in your inbox every weekday morning. It's the best way to make sure you know which cannabis stories are shaping the day.
VT Senate voting today; 2nd biggest VA city backs state decrim; Congressional bills get lots of new cosponsors
Your support makes Marijuana Moment possible…
Subscribers who value this daily dispatch enough to show their support with a few dollars help me keep doing this. Please chip in, if you can afford it.
http://patreon.com/marijuanamoment
/ TOP THINGS TO KNOW
The New Hampshire House of Representatives approved a marijuana legalization bill.
Norfolk, Virginia, the second-largest city in the commonwealth, is calling on state lawmakers to decriminalize marijuana and expand the limited medical cannabis program.
/ FEDERAL
U.S. Sen. Cory Gardner (R-CO) and U.S. Attorney General Jeff Sessions will meet to discuss marijuana policy on Wednesday, as Gardner has already placed holds on numerous Department of Justice nominations over the issue. On Tuesday, Gardner led a meeting of a bipartisan group of senators to plan a pushback. U.S. Sens. Jeff Merkley (D-CO) and Michael Bennet (D-CO) attended the meeting, reportedly with about ten other senators.
President Trump's son-in-law and senior advisor Jared Kushner will host a listening session on prison reform at the White House on Thursday.
Sen. Elizabeth Warren (D-MA) said she's working on legislation to protect state marijuana laws from federal interference.
Marijuana reform champion U.S. Sen. Cory Booker (D-NJ) has been appointed as a new member of the Senate Judiciary Committee. U.S. Sen. Kamala Harris (D-CA), who tweets a lot about cannabis lately but hasn't yet cosponsored any legislation, was also named to the panel.
U.S. Sen. Dick Durbin (D-IL) is concerned that medical cannabis is at risk under the new federal marijuana enforcement policy.
The U.S. attorney for the Northern District of Ohio said, "We're going to still continue to be in a position to prosecute those cases, and marijuana's still illegal under federal law just like it was last week, so that doesn't change."
Four members of Colorado's congressional delegation sent a letter asking Sessions to rethink his marijuana policy decision. Members of Congress from the state also held a meeting to plot strategy on Tuesday.
Nevada's congressional delegation pushed back against the federal cannabis change as well. Congresswoman Dina Titus (D-NV) wrote a letter telling congressional leaders she will oppose a big spending bill unless it includes protections for state marijuana laws. In an interview, she suggested the Trump administration change could spur legislative action. Congresswoman Jacky Rosen (D-NV) sent a letter urging Sessions to reverse his marijuana directive. Congressman Mark Amodei (R-NV), who also opposes the federal shift, nevertheless  said, "I don't think there's a reason for panic."
Congressman Earl Blumenauer (D-OR) gave a House floor speech pushing back against the Trump administration's marijuana move.
U.S. Sen. Brian Schatz (D-HI) tweeted about marijuana's health benefits.
The U.S. House bill to deschedule marijuana got four new cosponsors, bringing the total to 19.
The U.S. House bill to exempt state-legal marijuana activity from the Controlled Substances Act got 11 new cosponsors, bringing the total to 35.
The U.S. House bill to regulate marijuana like alcohol got four new cosponsors, bringing the total to 21.
The U.S. House bill to create a federal tax structure for legal marijuana got one new cosponsor, bringing the total to nine.
/ STATES
Louisiana Gov. John Bel Edwards (D) sent a letter to President Trump requesting he support extending state medical cannabis protections.
Massachusetts Gov. Charlie Baker (R) said that federal prosecutors should not focus on marijuana.
Vermont's Senate is set to vote on sending a House-passed marijuana legalization bill to the governor on Wednesday. Lt. Gov. David Zuckerman (VPP) suggested lawmakers might pass full-scale legal marijuana sales legislation this year after the noncommercial bill is signed into law.
Maine marijuana legalization supporters and opponents reportedly reached a deal on an implementation plan.
Michigan's House speaker and other candidates for state attorney general are criticizing the federal marijuana policy change.
A Kansas representative who made racist comments about marijuana has stepped down from committee leadership positions following criticism.
New Jersey's Senate Republican whip has "major concerns" about marijuana-impaired driving under legalization.
The State of New York is providing funding to open a hemp processing facility.
Texas Democratic gubernatorial candidate Tom Wakely supports legalizing marijuana.
A Florida judge ruled in favor of a black farmer in a medical cannabis licensing case.
A Mississippi representative introduced a marijuana legalization bill.
A California assemblyman is filing a bill to make it easier to expunge past marijuana convictions. Separately, regulators proposed a timeline and strategy for cannabis rulemaking.
A New Mexico representative filed a resolution calling on the state's congressional delegation to "create new legislation protecting medicinal cannabis users in New Mexico from the threat of being sent to federal prison."
A Nebraska senator introduced a bill to exempt substances containing ten percent or less CBD by weight and three-tenths of one percent or less THC by weight from the definition of marijuana.
The parents of a Vermont prosecutor who were arrested transporting 60 pounds of marijuana across the country last month were busted again, this time on suspicion of carrying drug money.
Kentucky's agriculture commissioner approved more than 12,000 acres for industrial hemp research in 2018.
/ INTERNATIONAL
Paraguay President Horacio Cartes signed medical cannabis regulations.
Canadian Prime MInister Justin Trudeau answered questions about marijuana legalization at a town hall meeting.
Former Mexican President Vicente Fox will host a marijuana conference at Centro Fox facilities in May.
/ ADVOCACY
Conservative commentator Milo Yiannopoulos says he's conflicted about the federal anti-marijuana move.
/ OPINION & ANALYSIS
A survey found that 60% of adults in the Birmingham, Alabama metro area support legalizing marijuana for medical and/or recreational use.
The Philadelphia Inquirer editorial board slammed U.S. Attorney General Jeff Sessions's anti-marijuana move.
The News & Observer editorial board isn't happy with the change either.
The Toledo Blade editorial board wants Congress to amend federal marijuana laws.
The Washington Times editorial board wants Sessions to "take the lead" in resolving the federal-state marijuana conflict.
/ BUSINESS
Medical cannabis dispensaries in Massachusetts and Rhode Island have been shut off from debit card processing in the wake of federal changes.
Iowa State University has agreed to pay more than $300,000 in damages and legal fees after a federal court found it improperly prevented a student group from making t-shirts that featured school mascot and a marijuana leaf.
/ CULTURE     
Jimmy Kimmel Live visited the MedMen marijuana dispensary in Los Angeles.