New Study Reveals How To Roll Marijuana Joints That Are More Potent Or Last Longer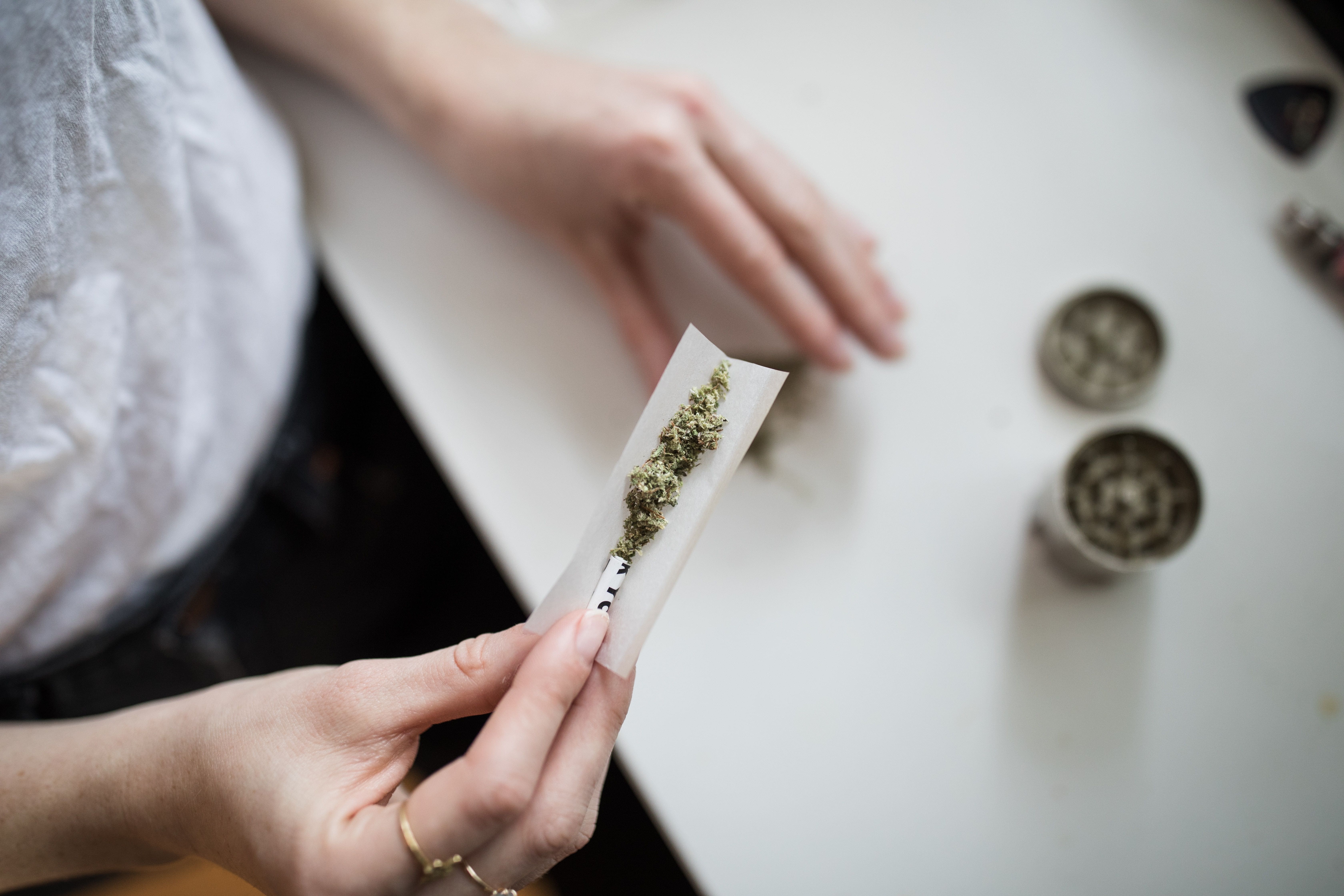 Researchers might have finally cracked the code on rolling the perfect marijuana joint.
As pre-rolled joints take over a larger share of the legal cannabis market, scientists at a Delic Labs, a Vancouver-based marijuana and psilocybin research facility, recently conducted a novel experiment to discover how the size of the ground-up cannabis flower affects a consumer's experience.
They took marijuana broken up into one-, three- and five-millimeter-diameter grounds, packed three grams into commercially available pre-rolled papers and artificially smoked them using a "smoke cycle simulator" device that inhaled several times at a consistent rate while the resulting smoke was analyzed for the cannabinoid concentration at different stages of consumption.
The study, which was presented in a 4:20 PM session at the Canadian Chemistry Conference and Exhibition in Vancouver last month, found that the 1mm cannabis grounds produced the most potent hit, with the highest levels of cannabinoids like THC and CBD. But they also smoked the fastest, with the 5mm joints producing the longest-lasting experience.
"Variability observed suggests the importance of improving joint architecture for better consumer experiences," a powerpoint slide displayed at the conference says.
At 1mm cannabis diameter, the joints produced an average of 0.67mg of THC per hit. The 5mm joints had a 0.51mg THC puff average. The experiment challenges the conventional consumer wisdom around selecting joints based on THC concentration alone, showing that the size of the ground up cannabis matter is a crucial factor.
Another interesting finding from the study is that CBD-dominant strains that were analyzed delivered significantly more of its main cannabinoid for each puff compared to THC-rich varieties.
"The amount of cannabinoid that gets to your mouth is higher for CBD than for THC," Markus Roggen, president of Delic Labs, told Scientific American. "I cannot explain it, but I am very intrigued."
While the study findings may carry significant implications for the marijuana market, it also raises some questions about the results of other research that's relied on actual joints to base conclusions around. Could some of those studies produce meaningfully different results if the cannabis was ground up at another size?
The National Institute on Drug Abuse (NIDA) has sought the preparation of marijuana joints for research initiatives and has funded various studies that look into the health risks and benefits of cannabis, for example.
While the new Canadian study focused on pre-rolled joints, it also seems likely that the size of marijuana grounds could also impact a consumer's experience with other forms of consumption, from vaping dried flower to bongs.
Delic Labs, meanwhile, said it is also interested in learning more about factors such as side stream, aerosol particle size, exhaust temperature and particles, as well as investigating additional cannabinoids and terpenes.
It's Been 10 Years Since The First Congressional Marijuana Banking Bill Was Filed, Marking A Milestone As Lawmakers Make What They Hope Is A Final Push