New Resolution Demands Congress Apologize For Failed Drug War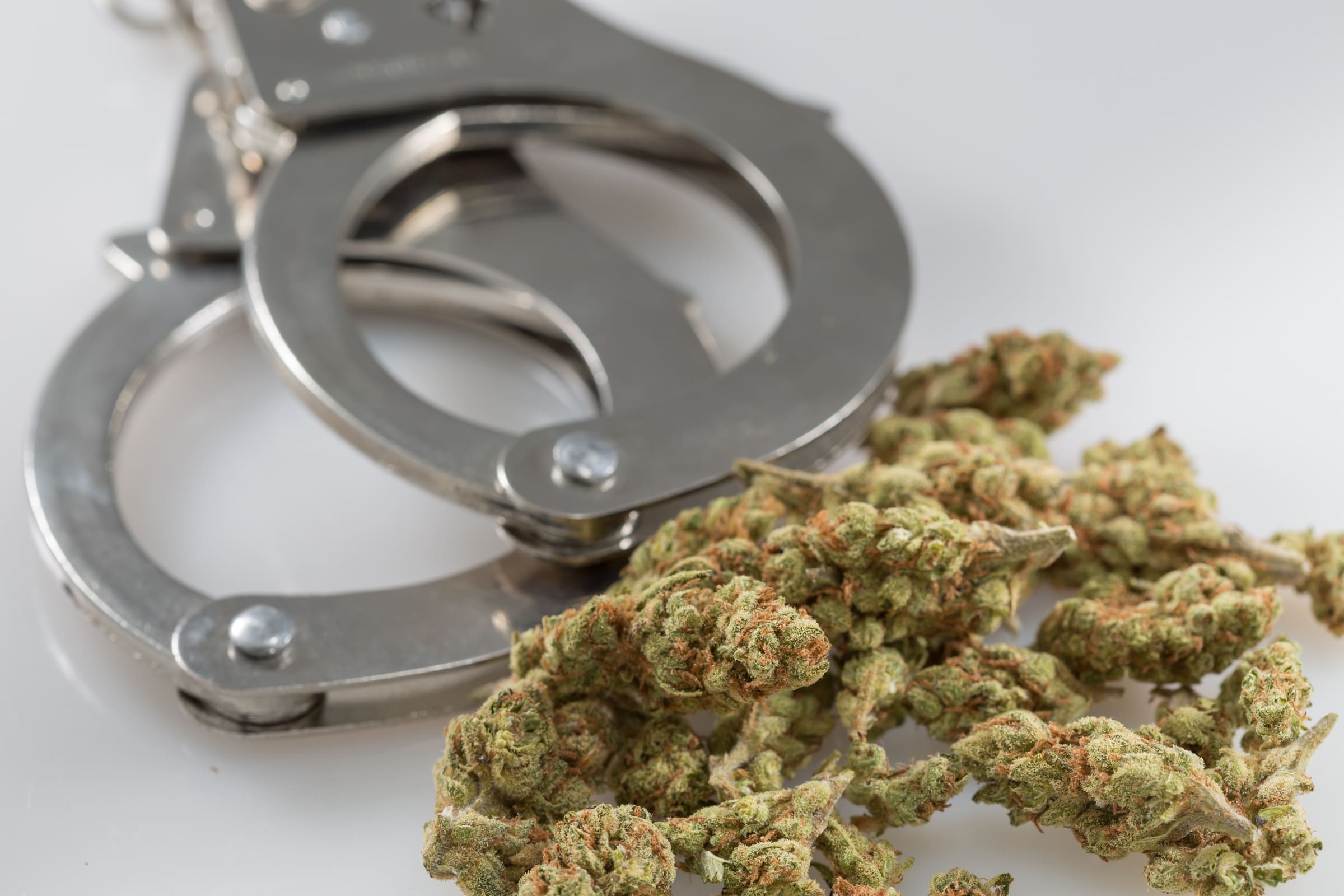 Congress must recognize the failures of the war on drugs and apologize to the individuals and communities that have been harmed in its wake, a new House resolution implores.
The measure was introduced by Rep. Bonnie Watson Coleman (D-NJ), a member of the Congressional Black Caucus (CBC) and co-chair of the Congressional Caucus on Black Women and Girls (CBWG), on Tuesday. It calls on the House of Representatives to acknowledge the racist underpinnings of the drug war, the excess spending on drug enforcement efforts and the need to treat drug addiction as a public health, rather than criminal justice, issue.
According to the @DrugPolicyOrg, in 2016 the US made over 1.5 million arrests for drug law violations with 84 percent of those for possession only. This policy is not sustainable; it needs to change.

— Rep. Bonnie Watson Coleman (@RepBonnie) June 13, 2018
We need to acknowledge that the War on Drugs didn't just fail; it was a failure to stay true to the values of equality and fairness that we hold dear. All drug use, opioid, cocaine, and otherwise, should be treated as an addiction, not criminal behavior.

— Rep. Bonnie Watson Coleman (@RepBonnie) June 13, 2018
To that effect, I've introduced a resolution that formally expresses an apology from the US House, while also demanding that anyone suffering from the disease of addiction, receive humane treatment focused on their disease rather than punishment. https://t.co/dNKKfJ7bhh

— Rep. Bonnie Watson Coleman (@RepBonnie) June 13, 2018
"The War on Drugs didn't just fail to stem the damage of addiction, its very declaration failed to meet the values of equality and justice our nation was founded on," Coleman said in a press release. "Congress has rightly decided to tackle the opioid epidemic with evidence-based policies that seek to solve the issue of addiction. But for years, we criminalized addiction in ways that caused irreparable harm not just to users, but their families, neighborhoods, and communities."
The resolution largely focuses on the racial disparities in how drug addiction has been characterized and addressed over past decades. As the drug war heated up and substances such as crack cocaine were targeted, consumers were often treated as "criminals," whereas individuals suffering from opioid addiction are commonly described as "victims," the text of the resolution states.
"As we offer up funding and resources to address the disease of addiction among overwhelmingly White users, we must acknowledge our failures to do the same with victims of color."
The resolution reflects a growing movement in Congress to reform federal cannabis laws, with groups like the CBC emphasizing the racially disproportionate nature of drug enforcement efforts. For example, the CBC introduced a 1,300-page omnibus bill last month that called for the descheduling of marijuana and the establishment of a "reinvestment fund for communities negatively impacted by the War on Drugs."
The CBC also released a position statement last week reiterating its stance that marijuana should be decriminalized and calling for "automatic expungement for those convicted of misdemeanors for marijuana-related offenses, and an easy path to expungement for those previously convicted of felonies for marijuana-related offenses."
Congressional Black Caucus Calls For Major Marijuana Reforms
This isn't the first time House members have floated the idea of issuing a formal apology for the failed drug war.
Last year, Rep. Bobby Rush (D-IL) filed a bill that would have established a commission to study the impact of mass incarceration and forced prison labor on black Americans. It also sought answers from the commission as to whether the federal government should "offer a formal apology on behalf of the people of the United States to the African-American victims of the 'War on Drugs' and their descendants" and whether "any form of compensation to the victims of the 'War on Drugs' and their descendants is warranted."
Coleman's new resolution is supported by 27 cosponsors and a number of civil rights and drug policy organizations, including the Drug Policy Alliance, NAACP and the Sentencing Project.
Thank you @RepBonnie for introducing H.Res. 933, a resolution that apologizes for the drug war, calls out the unfair treatment of people of color under drug law enforcement & demands all future drug policies be grounded in evidence-based health solutions. #CongressionalApology pic.twitter.com/HardXdqf6R

— Drug Policy Alliance (@DrugPolicyOrg) June 13, 2018
See below the full text of the resolution: 
To acknowledge that the War on Drugs has been a failed policy in achieving the goal of reducing drug use, and for the House of Representatives to apologize to the individuals and communities that were victimized by this policy.
Whereas, until the early 1900s, most of today's illegal substances were not regulated by the Federal Government, and there was no "War on Drugs";
Whereas, in the 1930s, the first Commissioner of the Federal Bureau of Narcotics, Harry J. Anslinger, who was a strong opponent to marijuana, pushed a heavy propaganda campaign to demonize marijuana use, stating that it caused people to be violent and criminals;
Whereas much of this propaganda was racially charged against the Mexican-American community, for example as Commissioner Anslinger testified to the 75th Congress in 1937 that, "I wish I could show you what a small marijuana cigarette can do to one of our degenerate Spanish speaking residents. That's why our problem is so great; the greatest percentage of our population is composed of Spanish-speaking persons, most of who are low mentally, because of social and racial conditions";
Whereas, in 1937, the 75th Congress passed the Marijuana Tax Act which criminalized marijuana, and laws passed during the following years were introduced to institute mandatory minimum sentences for those who bought, sold, and used the drug;
Whereas over the course of the next few decades, studies conducted by scientists did not find any connection between the use of marijuana and violent behaviors, and in 1973 the Shafer Commission Report on Marijuana and Drugs concluded that, "The Commission believes that the contemporary American drug problem has emerged in part from our institutional response to drug use. … We have failed to weave policy into the fabric of social institutions.";
Whereas despite mounting evidence, the Federal Government's approach to the abuse of drugs continued to be one of criminalizing drug abuse instead of treatment;
Whereas, on June 18, 1971, President Richard Nixon declared the War on Drugs, stating that drug abuse is "public enemy number one";
Whereas the Federal Government's attitude toward drug use as a criminal problem only intensified with stricter drug laws, and the Government put little to no focus on treating those impacted;
Whereas the War on Drugs was admitted to be a move by the Nixon administration to attack his political opponents, and in 1994, President Richard Nixon's aide John Ehrlichman admitted in an interview that the War on Drugs was a tool to arrest and manipulate Blacks and liberals stating, "We knew we couldn't make it illegal to be either against the war or black, but by getting the public to associate the hippies with marijuana and blacks with heroin, and then criminalizing both heavily, we could disrupt those communities. We could arrest their leaders, raid their homes, break up their meetings, and vilify them night after night on the evening news. Did we know we were lying about the drugs? Of course we did.";
Whereas in 1986, the 99th Congress passed the Anti-Drug Abuse Act establishing, for the first time, mandatory minimum sentences for those convicted of having specific amounts of cocaine;
Whereas, in 1989, drug czar William Bennett announced a $7,900,000,000 plan to combat the drug epidemic, but 70 percent of that amount went to hiring more law enforcement personnel and building prisons;
Whereas that money could have been better used to help provide treatment to the victims of those on heroin, cocaine, and other drugs;
Whereas, in 1986, the 99th Congress increased the sentences for dealing and possessing crack cocaine, and in a few years, enhanced law enforcement presence loomed over and aggressively policed communities of color;
Whereas to this day, these laws greatly target communities of color, dramatically increasing the incarceration rate of these communities and imposing a stigma that people of color are the main users of drugs, despite White Americans using at a similar if not greater rate;
Whereas Professor of Sociology at the University of California Santa Cruz, Craig Reinarman, and Professor of Sociology at Queens College, Harry G. Levine, studied the use of crack cocaine in the United States and later published in their book, entitled "Crack in America", which stated that, "In the spring of 1986, American politicians and news media began an extraordinary anti-drug frenzy that ran until 1992. Newspapers, magazines and television networks regularly carried lurid stories about a new 'epidemic' or 'plague' of drug use, especially of crack cocaine. They said this 'epidemic' was spreading rapidly from cities to the suburbs and was destroying American society. It is certainly true that the United States has real health and social problems that result from illegal and legal drug use. But it is certainly also true that the period from 1986 through 1992 was characterized by anti-drug extremism.";
Whereas the use of opiates such as oxycodone, hydrocodone, methadone, heroin, and fentanyl has skyrocketed since the late 1990s and the amount of prescription opioids legally sold nearly quadrupled from 1999 to 2010, despite no change in the amount of pain that Americans reported;
Whereas the National Center for Health Statistics suggested that there were more than 64,000 drug overdose deaths in 2016, and that a majority of these deaths come from synthetic opioids like fentanyl;
Whereas these drug overdoses have become the leading cause of accidental death, surpassing car accidents;
Whereas, on March 29, 2017, President Donald Trump signed an Executive order to establish the President's Commission on Combating Drug Addiction and the Opioid Crisis, and in a preliminary report the Commission has recommended that the opioid crisis, among other things, should be "declared a national emergency under either the Public Health Service Act or the Stafford Act";
Whereas many scholars, journalists, and civic leaders have addressed the strong contrast to the urgency of helping those impacted by opioids compared to those who were impacted by crack cocaine and other substances during the War on Drugs;
Whereas the terminology used to describe those impacted by the opioid epidemic is "victims", and the terminology used to describe those impacted by the War on Drugs is "criminals";
Whereas if the concept of equity was considered, meaning that individuals fairly receive what they need in order to create a level playing field, the same funds and support going to help those impacted by opioids will also go to help those impacted by heroin, cocaine, and the other drugs classified in the War on Drugs;
Whereas as stated by Georgetown University Professor Michael Eric Dyson, "White brothers and sisters have been medicalized in terms of their trauma and addiction. Black and brown people have been criminalized for their trauma and addiction.";
Whereas, on October 26, 2017, President Donald Trump declared the opioid epidemic a public health emergency, which allows access to the Public Health Emergency Fund at the Department of Health and Human Services, which has only tens of thousands of dollars; and
Whereas there has been no formal action by the United States Government to treat the epidemic of drug abuse and the War on Drugs as a health issue: Now, therefore, be it
Resolved, That it is the sense of the House of Representatives that—
(1) the War on Drugs has failed to achieve its goal of reducing drug use;
(2) the War on Drugs has created conditions in the United States that has allowed the opioid epidemic to be as deadly as it is;
(3) the War on Drugs is a racially charged policy that has led to the mass incarceration of millions of Americans, disproportionately affecting communities of color, stigmatized these communities as the cause of the drug problem, and has economically, politically, and socially crippled these communities for decades;
(4) in order to help those impacted, drug use has to be seen as a health issue and not a criminal issue;
(5) the House of Representatives should seek to hereby reconsider all laws associated and consistent with the War on Drugs, and prioritizes effective, evidence-based health policy solutions for individuals and communities suffering from addiction;
(6) the House of Representatives should enact civil remedies and restorative justice for any individual who has been incarcerated or otherwise punished through the Federal criminal justice system due to laws associated and consistent with the War on Drugs;
(7) Congress affirms that all individuals suffering from the disease of addiction be treated humanely, with equity and respect as all people struggling with any other health matter; and
(8) the House of Representatives hereby apologizes to the individuals and communities harmed through the War on Drugs and acknowledges that actions by this body have demonized and crim­i­nal­ized addiction for more than 80 years instead of accurately treating it as a health concern.
Alexandria Ocasio-Cortez Presses Housing Secretary About Marijuana Eviction Policies
Rep. Alexandria Ocasio-Cortez (D-NY) pressed the head of the Department of Housing and Urban Development (HUD) about policies that cause public housing residents and their families to be evicted for committing low-level offenses such as marijuana possession on Tuesday.
During a hearing before the House Financial Services Committee, the congresswoman first quoted HUD Secretary Ben Carson from a 2017 speech where he acknowledged that the war on drugs has disproportionately impacted minority communities.
"Do you acknowledge that the war on drugs disproportionately impacted black communities and communities of color despite marijuana and other drug use levels being comparable to white communities?" she asked the secretary for the record.
"Traditionally that has been the case," Carson replied.
.@RepAOC @AOC asks about One Strike Rule and No-Fault Policy and if Secretary Carson would support moving the policies over to a more holistic/case-by-case review.

@SecretaryCasron: "I'm always in favor of more flexibility." pic.twitter.com/7ze07GqZc9

— CSPAN (@cspan) May 21, 2019
Ocasio-Cortez went on to say that she was concerned that "the negative impact of the war on drugs has not been limited to incarceration" and that "we had legislative rippling effect that also seems to have been codified in our housing system"
She pointed to two specific HUD policies: the "one strike" rule, which allows property managers to evict people living in federally assisted housing if they engage in illicit drug use or other crimes, and the "no fault" rule, which stipulates that public housing residents can be evicted due to illicit drug use by other members of their household or guests—even if the resident was unaware of the activity.
Carson said that property owners in individual jurisdictions have discretion when it comes to enforcing the policy, but he conceded that these rules are in effect under federal law.
"So a person could be stop and frisked and be found in possession of a small amount of marijuana and then be evicted or have their entire family evicted from public housing?" Ocasio-Cortez asked.
"That is a possibility," Carson said.
Who says progressives can't get stuff done?

Thank you @SecretaryCarson for your testimony in front of the Financial Services Committee today.

We have many crises in housing, & I look forward to reversing the unjust legacy laws from the War on Drugs in our public housing system. https://t.co/ZK8aFsyIxo

— Alexandria Ocasio-Cortez (@AOC) May 21, 2019
The congresswoman then asked if Carson was aware of the "no fault" rule, to which he replied that the "use of such activity is extremely limited, if ever used." Ocasio-Cortez responded by stating that the policies "are still codified in federal law" and asked whether the official supports "reversing some of these provisions" such as the "no fault" rule.
Carson said he was willing to talk about individual cases, and the congresswoman followed up by noting that there's a lack of holistic review for these cases. Given Carson's interest in hearing details about individual cases, she wondered if he'd "support being able to move some of these policies to a more holistic review."
"Should that case-by-case consideration be codified in federal law instead of having blanket, one-strike or no fault policies?" she asked.
"I'm always in favor of more flexibility," he said, signaling that he'd be open to reforming some of the anti-drug policies in effect federally at HUD.
Should Carson decline to take action, legislation introduced by Rep. Eleanor Holmes Norton (D-DC) in April would protect public housing residents who use marijuana in compliance with state law from being evicted.
Ocasio-Cortez herself has filed a bill that would prevent public housing applicants from being denied due to a low-level drug conviction that resulted in a sentence of under ten years and prohibit drug testing of applicants "as a condition of such housing assistance," among other reforms.
People Could Use Marijuana In Public Housing Under New Congressional Bill
Photo courtesy of C-SPAN.
Presidential Candidates Are Cosponsoring A New Marijuana Descheduling Bill
Four 2020 Democratic presidential candidates have signed onto new legislation to federally deschedule marijuana—while a handful of other White House hopefuls are notably missing as original cosponsors.
The companion bills introduced on Monday by Senate Minority Leader Chuck Schumer (D-NY) and Rep. Hakeem Jeffries (D-NY) would remove cannabis from the Controlled Substances Act and use some tax revenue from marijuana sales to provide grants to socioeconomically disadvantaged individuals to participate in the legal industry.
It would also set aside money to support efforts to expunge past marijuana convictions.
Sens. Bernie Sanders (I-VT), Elizabeth Warren (D-MA) and Kirsten Gillibrand (D-NY) and Rep. Tulsi Gabbard (D-HI)—who are each seeking the Democratic presidential nomination—are cosponsoring the bills.
But Sens. Cory Booker (D-NJ), Amy Klobuchar (D-MN), Kamala Harris (D-CA) and Michael Bennet (D-CO) and Reps. Eric Swalwell (D-CA), Seth Moulton (D-MA) and Tim Ryan (D-OH) have so far declined to give the legislation their signature, despite their overall support for marijuana reform.
Bennet was an original cosponsor of a similar bill that Schumer filed during the 115th Congress.
The reasons he and other candidates decided against joining as original cosponsors of the new legislation are unclear, though some of them may end up adding their names at a later date.
For Booker, it's possible that the senator doesn't feel that the bill goes far enough in terms of promoting social equity—which is why he hasn't supported separate cannabis reform legislation introduced this Congress.
Outside of the presidential candidates, Sens. Martin Heinrich (D-NM) and Tom Carper (D-DE) also cosponsored last year's version but are not yet on the new proposal.
Meanwhile, lawmakers are moving ahead with plans to pass more modest cannabis reform legislation, including a bipartisan bill to give marijuana businesses access to banks that cleared the House Financial Services Committee in March.
Democratic Congressional Bill Protects Medical Cannabis But Not Broader State Marijuana Laws
Photo courtesy of Evan Johnson.
Two Federal Agencies Schedule Meetings To Discuss Marijuana-Related Issues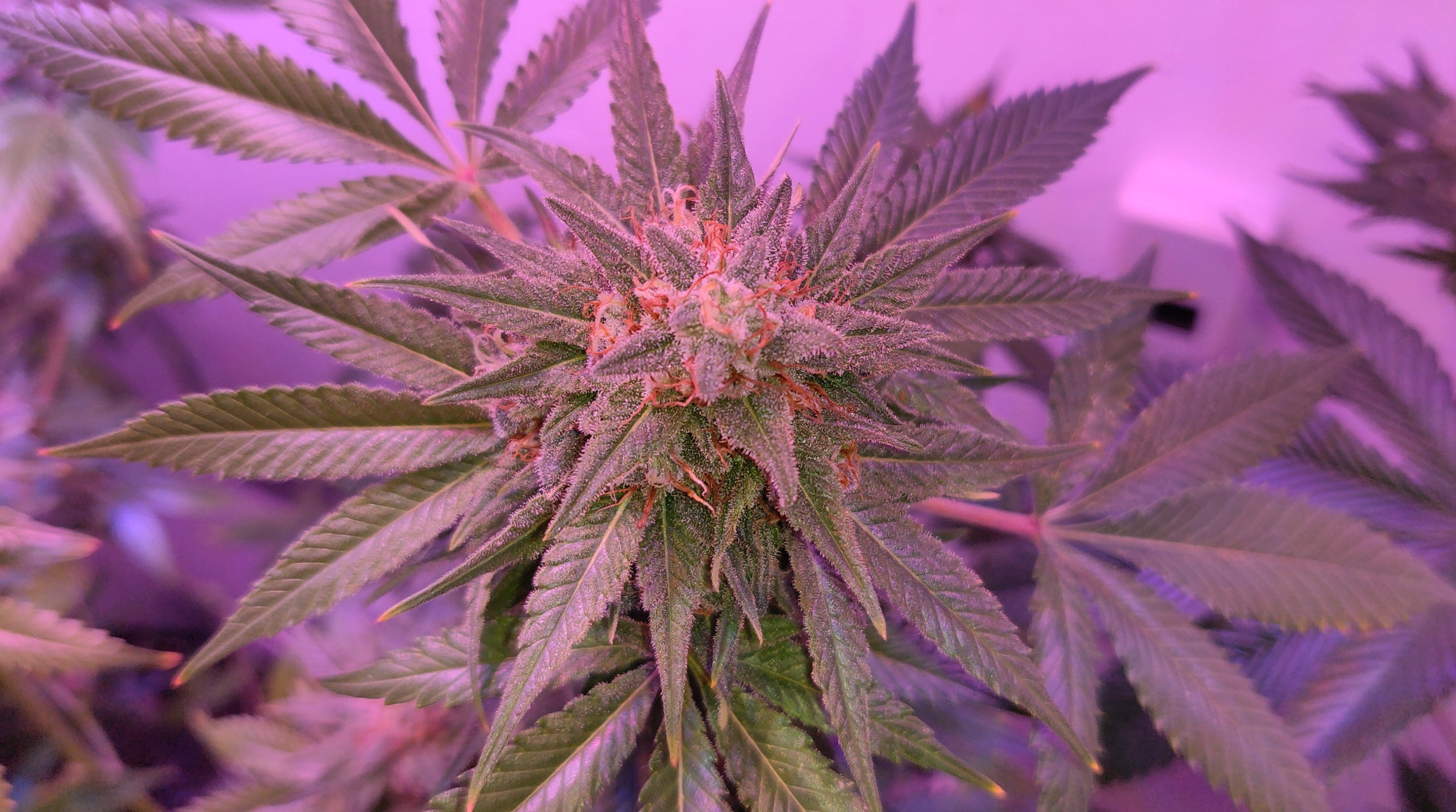 Two federal agencies recently announced that they will be holding meetings this summer to discuss public health and safety issues related to marijuana.
The Centers for Disease Control and Prevention (CDC) said in a notice published in the Federal Register last week that its Board of Scientific Counselors will convene on July 16 and 17 to tackle a wide variety of topics, including how to prevent the spread of infectious diseases and how to balance intramural and extramural research initiatives.
On the second day of the meeting, which will be open to the public, the panel of experts will also discuss the role of the CDC's National Center for Injury Prevention and Control in "addressing public health concerns related to marijuana."
The notice is light on specifics, but the CDC has historically weighed in on the impacts of cannabis use on pregnancy, driving and young people.
Separately, on June 11 and 12, members of the Substance Abuse and Mental Health Services Administration's Drug Testing Advisory Board will meet for a conversation about federal workplace drug testing policies. Part of that meeting will involve a discussion of "emerging issues surrounding marijuana legalization."
While the Federal Register filing does not spell out which "emerging issues" will be specifically addressed during the first day's public session, it also notes that the board will discuss the "impact of cannabis laws on drug testing and future direction" in a closed session on the second day of the meeting.
The federal discussion comes as marijuana reform advocates have stepped up efforts to end the employer practice of penalizing workers who test positive for THC metabolites.
In New York City, for example, a City Council measure prohibiting pre-employment drug testing for cannabis in specific industries and another barring such tests for people on probation were both enacted this month without the mayor's signature.
While federal marijuana laws continue to strictly prohibit cannabis, the growing legalization movement has forced various agencies to address the issue. Officials from some federal divisions have observed in recent months that the scheduling status of marijuana under federal law has inhibited research into its public health benefits and risks.
In December, representatives from the Food and Drug Administration, Drug Enforcement Administration and National Institute on Drug Abuse were part of a workshop focusing on cannabis research.
U.S. government agencies have also used Federal Register notices to solicit the public's help in identifying studies about the effects of cannabis on disorders such as Alzheimer's disease.
NAACP And ACLU Ask Congress To Suspend DEA's Drug Enforcement Activities
Photo courtesy of Mike Latimer.