New Jersey Marijuana Regulators Grilled By Lawmakers During Lengthy Hearing On Legalization Implementation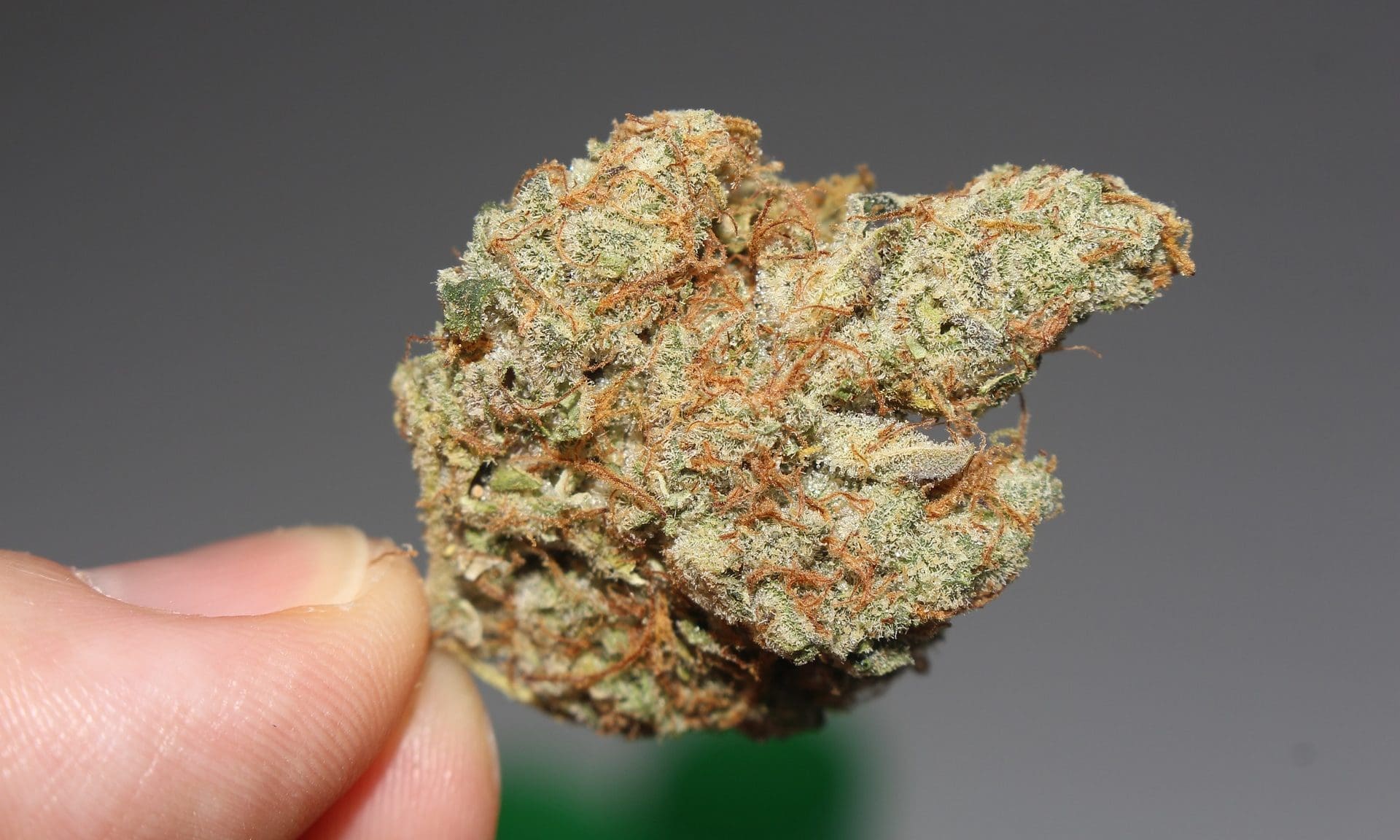 "The Legislature, in legalization, has done a lot to advance large, white, rich cannabis businesses and investors, and not enough for Black owners."
By Sophie Nieto-Muñoz, New Jersey Monitor
Officials from the Cannabis Regulatory Committee faced more than two hours of grilling from lawmakers Friday during their first hearing in front of the Senate Judiciary Committee in more than a year.
Legislators weren't shy with their criticism. They accused the agency of pulling strings to reinstate the license of a major cannabis operator, being slow to approve applications and holding the cannabis industry back with red tape.
Dianna Houenou, the commission's chair, and the commission's executive director, Jeff Brown, lauded the work the agency has done since its inception two years ago. New Jersey has seen 33 recreational dispensaries open, hundreds of applicants approved and millions in tax revenue for the state.
Of 2,084 applications submitted since 2021, about 679 are pending, Brown said.
"The role of the commission, especially as a new agency standing up this industry, we inherently need to assess and understand what the demands are across the state for our patient community and our adult-use consumers, and then provide regulations and opportunities accordingly," said Houenou.
During the hearing, which stretched to four hours and included testimony from industry leaders and others, officials conceded cannabis prices remain high, but said with increased competition, that will change. An eighth of marijuana costs about $60 in a dispensary and can be bought for as low as $40 in the illegal, legacy market.
Brown said prices could drop by as much as 50 percent if outdoor cultivation increased in New Jersey, but those facilities face constraints because of municipalities that have banned cultivation.
Some lawmakers expressed concerns over the potential of cannabis growing outdoors in their towns. Sen. Mike Testa (R-Cumberland) said no one "really wants this in their backyard," citing fears of theft and the smell emanating from cultivation sites.
"These aren't tomatoes in Vineland," he said.
Testa also expressed frustration about the access teens and children have to delta-8 products. Delta-8 is a legal chemical found in cannabis that doesn't give the same effects as marijuana.
Sen. Brian Stack, chair of the committee, echoed those concerns. As the mayor of Union City, he said he sees numerous stores selling delta-8 products marketed in bright packaging to attract children.
The product does not fall under the Cannabis Regulatory Commission's purview, Houenou noted. The state's cannabis legalization law has strict guidelines for cannabis packaging, which must be child-resistant and relatively plain, she said.
"We want to convert consumers from illicit or informal purchases to the legal, regulated market where products are tested," said Brown. "I'm confident that prices will drop… We just need to keep the foot on the gas pedal and get licenses awarded and out the door."
A bill to ban the production and sale of items containing the unregulated substance is moving through both chambers of the Legislature.
Houenou and Brown took heat for the confusion surrounding the saga of Curaleaf losing its five annual licenses in April, then getting them back within days. Houenou defended the decision, saying commissioners changed course after Curaleaf addressed concerns over compliance with the law. A provision in the legalization law requires cannabis businesses to allow workers to unionize and enter a labor peace agreement within 200 days, if they choose.
The company was not named during the discussion, and Houneou declined to comment on "internal deliberations and confidential discussions."
Union officials also defended the commission's initial decision to pull licenses from Curaleaf, saying an "act of union avoidance" occurred at a cultivation facility the company owns in Bellmawr and resulted in its closure and 40 layoffs. Now, workers supportive of the union are filing cards with the National Labor Relations Board, said AJ Clayborne of the United Food and Commercial Workers union, which represents cannabis workers.
"The CRC in New Jersey has been uniquely effective in carrying out mandates to enforce labor laws in the state's new cannabis market," he said. "In many places, regulatory agencies bicker or drag their feet…the CRC has been particularly responsive."
Curaleaf has denied allegations of not bargaining with workers.
Many cannabis advocates who testified Friday expressed concerns that Black and brown residents hurt by cannabis criminalization are shut out of the industry.
"The Legislature, in legalization, has done a lot to advance large, white, rich cannabis businesses and investors, and not enough for Black owners," said the Rev. Charles Boyer, a Trenton pastor and director of the Salvation and Social Justice organization.
He said financial barriers exclude people who sold weed in the legacy market for years to support their families. There aren't enough grants or business mentors to get them involved in the industry, he said.
Boyer believes the Cannabis Regulatory Commission should be given tools and oversight to track where the bulk of sales tax revenue goes. He wants to ensure that the state is "making real tangible investments in communities."
"The public was so invested in legalizing cannabis and, more importantly, in wanting to see revenue that comes in go back to the communities that were most harmed," said Ami Kachalia of the American Civil Liberties Union of New Jersey.
Some revenue from cannabis sales is expected to be distributed to certain towns or social equity programs, and a percentage also goes back to funding the agency.
But the Legislature is in charge of appropriating those funds during the budget process, and the Cannabis Regulatory Commission can only recommend where that should go—recommendations that often come from members of the public who testify at social equity fee hearings, Houenou said.
The committee tasked commission officials with providing more regular updates to the Legislature.
"I understand that when you do start up an agency, there's an understanding that there will be some bumps in the roads and things will take time, but we keep hearing some of the same statements over and over again," said Sen. Kristin Corrado (R-Passaic).