In Reversal, New Jersey Regulators Approve Curaleaf's Recreational Marijuana License Renewal—With Conditions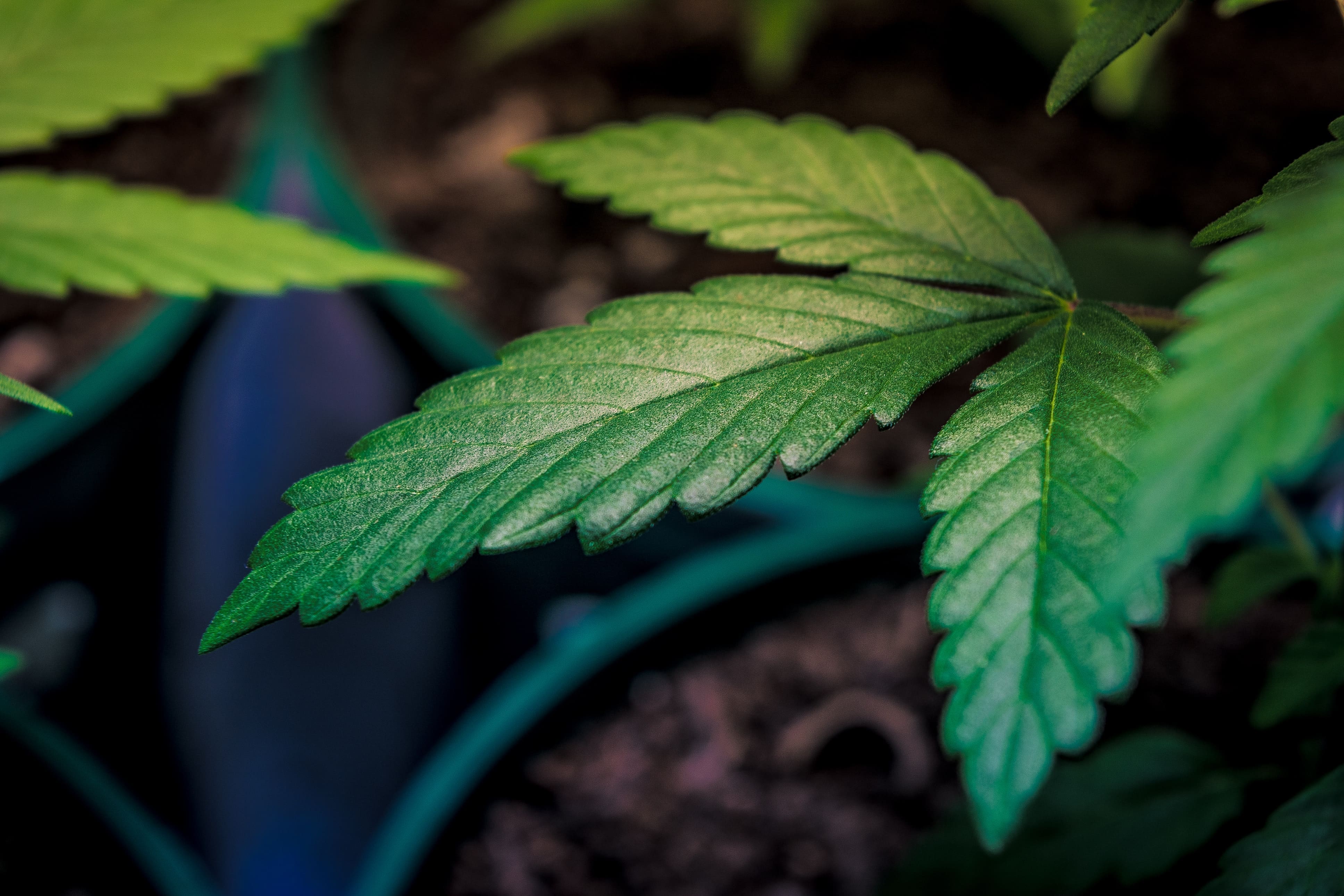 "If the meeting served to remind companies of that obligation, then the CRC has done its job. Let me make this very clear—it is time that we favor people over profits."
By Sophie Nieto-Muñoz, New Jersey Monitor
Curaleaf can continue selling recreational cannabis at all of its New Jersey locations after the state's cannabis regulators reversed a decision they made Thursday that would have sharply limited where the company can sell weed.
Monday's vote came during an emergency meeting of the Cannabis Regulatory Commission called to address Curaleaf's application to continue growing and selling recreational marijuana. The newest vote—which grants the company renewal of five annual licenses, with some conditions—came just a few hours after Curaleaf workers rallied in Trenton in opposition to Thursday's vote.
The commission approved the licenses with four votes in favor and one against—commissioner Charles Barker—and no discussion. The meeting lasted seven minutes.
Last week, just one commission member, Samuel Delgado, voted to renew Curalef's licenses.
Curaleaf CEO Matt Darin applauded the approval as an "incredible victory" and "vindication for what we knew all along: Curaleaf is in good standing with the CRC and has fulfilled every requirement necessary for the renewal of our licenses."
"Curaleaf is in good standing with the CRC and has fulfilled every requirement necessary for the renewal of our licenses. I am incredibly proud of and grateful to every one of the hundreds of dedicated team members who showed up today, not just for their jobs and livelihoods, but for a better, safer cannabis industry in New Jersey," he said in a statement.
We raised our voices & the @NewJerseyCRC listened! The CRC reversed itself & voted to approve Curaleaf's adult use cannabis licenses. We are open & will continue serving the NJ AU market. Thank you to our team and community that rallied w/ us! $CURA $CURLF https://t.co/75eoiv0KXv

— Matt Darin (@darin_matt) April 17, 2023
Dianna Houneou, the commission's chair, said Monday that by the body's next meeting, Curaleaf must provide evidence that it is bargaining with union employees in good faith, attest under oath to its "activities and tactics," produce records regarding plans to modify its New Jersey operations, and provide information on hiring employees and vendors meeting "certain criteria."
If by the next meeting, scheduled for June 1, Curaleaf hasn't met these requirements, the board can issue penalties, including fines and revocation of the renewed licenses, Houneou said.
During Thursday's meeting, commissioners who voted against Curaleaf's licenses or abstained from voting indicated that they were displeased with the company's clash with workers attempting to unionize and with how transparent Curaleaf has been with the state.
Commissioner Krista Nash on Monday said last week's vote represents a wake-up call for companies that "did not understand or appreciate their obligations as it concerns labor relations."
"If the meeting served to remind companies of that obligation, then the CRC has done its job," she said. "Let me make this very clear—it is time that we favor people over profits."
Nash stressed New Jersey's marijuana legalization law specifically lays out labor provisions for cannabis companies to follow, including maintaining a labor-peace agreement and bargaining for a contract within 200 days once workers vote to unionize. She made similar statements at Thursday's meeting.
She explained her decision last week was based on public testimony from Curaleaf workers and union organizers who said the company isn't complying with the law.
"At this juncture, the cannabis industry in this state is at a crossroads. Either we hold true to the law and protect hard-working men and women of New Jersey who want fair wages and working conditions, or we can reward bad behavior and ignore these mandates for the sake of profit and money," she said.
Last week's rejection of Curaleaf's licenses left cannabis advocates and business insiders stunned and was cheered by Curaleaf's critics. The reversal Monday came after meetings with Curaleaf executives and commission members, cannabis insiders said.
Without the commission's approval of annual licenses, recreational weed sales would have ceased at two of Curaleaf's three retail locations starting Friday.
Curaleaf rally
An hour before the emergency meeting and less than a mile from where the Cannabis Regulatory Commission meets, about 100 Curaleaf employees and cannabis advocates rallied on East State Street in Trenton, urging the board to reverse its Thursday decision.
Sporting green Curaleaf shirts, the employees said they were worried about losing their jobs, their consumers losing access to legal cannabis, and the ramifications the license denials would have for brands that are carried in their stores. The company said up to 500 employees' jobs were at stake.
Today many people joined our protest outside of the NJ CRC offices! Thank you to everyone who is supporting us, calling their local legislators and using their voice. We will keep pushing on and aggressively pursuing the renewal of our licenses. $CURA $CURLF https://t.co/bTp4IP4mj0

— Boris Jordan (@Boris_Jordan) April 17, 2023
Hip-hop legend Fab 5 Freddy was on hand to support Curaleaf's efforts. Products from his brand, B Noble, are stocked at Curaleaf stores in New Jersey, and he's worried about the financial impact a rejection of Curaleaf's licenses would have not only on his business, but on criminal justice reform groups and nonprofits that receive donations from their sales.
"It's just so cruel and rude and horrible to everyone involved," he said. "Cutting 500 jobs as we approach a recession, hurting minority and Black-owned businesses—it's so crazy and confusing what happened here."
Several workers saw the commission's Thursday action as a political attack against the company and a step in the wrong direction for the industry that launched nearly one year ago.
"We're trying to grow. They gave us rules that we needed to follow, and we did it," said Mo Haywood, a logistics coordinator at Curaleaf.
Some workers at Monday's protest said they weren't there to support Curaleaf, the largest cannabis company in the country—they were there to support workers in danger of losing their jobs.
Jared Mood, who works in manufacturing for Curaleaf, said he appreciated the Cannabis Regulatory Commission taking some action against his boss, but said taking away licenses unfairly hurts the company's workers.
"We're not anti-getting their license back. It's just more like, get the license back with the right pathway or the right work. Don't just brush it under the rug and go back on Tuesday to the same thing," he said.
This story was first published by New Jersey Monitor.
Colorado House Approves Bill To Allow Online Marijuana Sales To Reduce Cash At Dispensaries