New Hampshire Governor Says Marijuana Legalization Is 'Inevitable,' Though He's 'Not A Huge Believer' In The Idea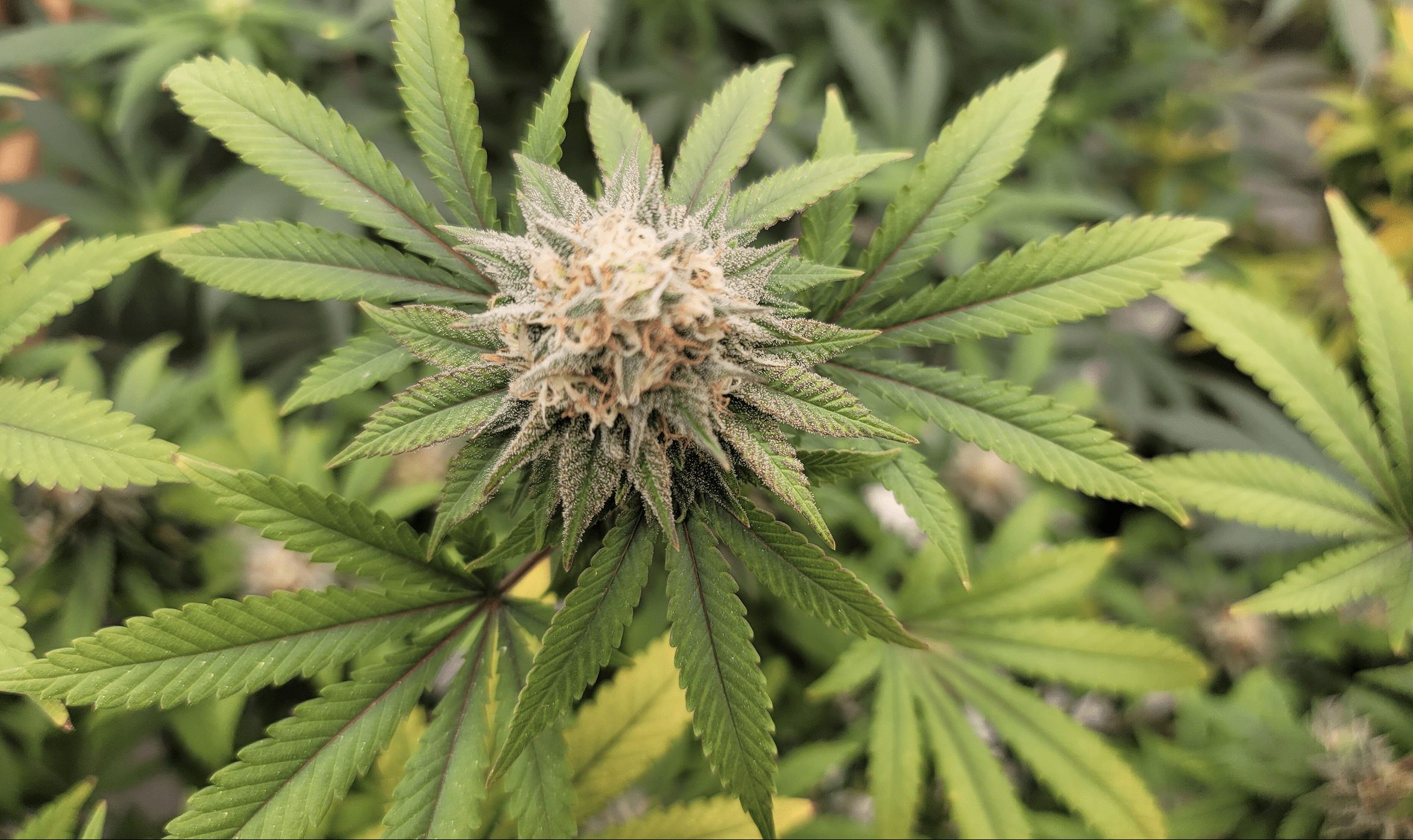 With a New Hampshire commission set to propose a bill to legalizing marijuana sales through a system of state-controlled stores by the end of this month, Gov. Chris Sununu (R) said last week that the reform is "inevitable" and said the state has "an opportunity to do it right."
"We are looking at that," Sununu said, according to the New Hampshire Center for Public Interest Journalism's InDepthNH.org. "I'm not a huge believer in the idea. I understand that it is inevitable. And I think we have an opportunity to do it right."
The governor was speaking at an event held in celebration of New Hampshire being put at the top of the libertarian Cato Institute's new report on "Freedom in the 50 States," which takes into account more than 200 policy variables, from income taxes to labor regulations to rules around raw milk. In terms of cannabis policy, however, New Hampshire ranked in the middle of the pack, at number 23.
Sununu said that it was "pretty interesting" that the Cato report put more emphasis on flexibility in marijuana policy than flexibility on liquor. "But look, that is just the way a lot of things are going," he said. "So there is an opportunity to make sure it is done right."
Since 2016, the state has a limited medical marijuana system, with just seven dispensaries statewide. Lawmakers have flirted with adult-use legalization in recent years, with the House of Representatives passing multiple bills that have gone on to die in the Senate. Now, as the result of a legislative compromise earlier this year, a state commission has until the end of the month to submit a report on how to legalize cannabis through a government-controlled system.
The study bill that lawmakers passed and Sununu signed initially ordered a proposal on a marijuana system that mirrors how New Hampshire handles liquor sales, through a system of state-run stores. But in September, members of the commission turned to consideration of an alternative, franchise-style system, under which the state would regulate the industry and oversee its look and feel while private licensees would handle cultivation and day-to-day retail sales.
While the commission is expected to recommend draft legislation to legalize marijuana during the coming legislative session, the body's meetings so far have underscored the significant controversy that still surrounds the policy change. A number of the panelists oppose marijuana use and legalization generally, with one member saying last week that commission's bill was shaping up to be "the most irresponsible, dangerous legislation that I have ever participated in" because it will "increase death [and] addiction."
The commission is expected to release an updated draft bill ahead of its next meeting on November 27. Among the issues the group has failed to reach consensus on are penalties for public consumption of marijuana, rules around impaired driving and how to incorporate the state's existing medical marijuana dispensaries, known as alternative treatment centers (ATCs), would be folded into a new regulatory scheme overseen by the state Liquor Commission.
New Hampshire, which recently phased out its last remaining state tax on personal income, ranked first in the country in terms of economic freedom in the Cato report and second in terms of fiscal and educational freedom. By comparison, its 23rd-place cannabis rating—which for some reason the report combines into a single section with salvia policies—is decidedly mediocre.
At the top of Cato's cannabis rankings were—in order—California, Maine, Alaska, Massachusetts, Arizona and Oregon. At the bottom of the list were Texas, Tennessee and Georgia.
The "Live Free or Die" state's drug policies in general were lacking in the eyes of the new Cato report. Among other negatives it cited were state-run and regulated liquor stores as well as New Hampshire's high taxes on tobacco products.
Colin Booth, a spokesman for the state Democratic Party, questioned the Cato report's definition of "freedom," noting in comments to InDepthNH.org that abortion access wasn't taken into account whatsoever in the state rankings. Last year Sununu signed into law the state's first abortion ban in modern history, eliminating abortion access at 24 weeks into a pregnancy.
"The whole report is just cheerleading for conservative politics," Booth said.
A press release from Sununu's office about the top Cato Institute honors makes no mention of marijuana.
Ranking #1 for Freedom with the highest overall freedom score this century is no accident. It's something we earn every single day in the Live Free or Die State.

No income tax
No sales tax
Education Freedom
Most efficient government in the country
Local control

NH DOES IT BEST! pic.twitter.com/nDF6DRwc51

— Chris Sununu (@GovChrisSununu) November 16, 2023
Sununu has long been an opponent of marijuana legalization, but his stance has softened since his reelection in 2022. He said during a debate last year that reform "could be inevitable," but he added that states need to "be patient about how you do it."
This past May, the governor pivoted. A day after the state Senate defeated a marijuana legalization bill, Sununu announced that he would support an alternative proposal to enact legalization through a system of state-run stores.
Under the law that created the New Hampshire legalization study group, commissioners were tasked with studying the feasibility of a state-run cannabis model and specifically drafting legislation that:
 

Allows the state to control distribution and access
Keeps marijuana away from kids and out of schools
Controls the marketing and messaging of the sale of marijuana
Prohibits "marijuana miles" or the over-saturation of marijuana retail establishments
Empowers municipalities to choose to limit or prohibit marijuana retail establishments
Reduces instances of multi-drug use
Does not impose an additional tax so as to remain competitive
It's not yet clear who will introduce the next legalization bill into New Hampshire's legislature after the state commission issues its final recommended legislation.
Rep. John Hunt (R), a commissioner who chaired the House Commerce and Consumer Affairs Committee this year, worked extensively on marijuana reform issues during the session and attempted to reach a compromise to enact legalization through a multi-tiered system that would include state-controlled shops, dual licensing for existing medical cannabis dispensaries and businesses privately licensed to individuals by state agencies.
Hunt's House panel, however, reached an impasse on the complex legislation, which was being considered following Sununu's surprise announcement that he backed state-run legalization. Meanwhile the Senate defeated a more conventional legalization bill, HB 639, despite its bipartisan support.
The underlying commission legislation that the governor signed into law with the legalization study provisions would also remove an existing requirement that pain patients try opioid-based treatments first before receiving a medical cannabis recommendation for their condition.
It also includes provisions to clarify that the state's hemp law is not intended to authorize the sale of hemp-derived intoxicating products, such as delta-8 THC.
In May, the House separately defeated a different marijuana legalization amendment that was being proposed as part of a Medicaid expansion bill.
Also, the Senate moved to table another piece of legislation that month that would have allowed patients and designated caregivers to cultivate up to three mature plants, three immature plants and 12 seedlings for personal therapeutic use.
After the Senate rejected reform bills in 2022, the House included legalization language as an amendment to separate criminal justice-related legislation—but that was also struck down in the opposite chamber.
Schumer Says Marijuana Banking Bill Needs More GOP Support, But Senate Is 'Getting Close' To Floor Vote
Photo courtesy of Mike Latimer.