New Hampshire Marijuana Commission Members Are Divided On Key Issues Ahead Of December 1 Deadline To Propose Bill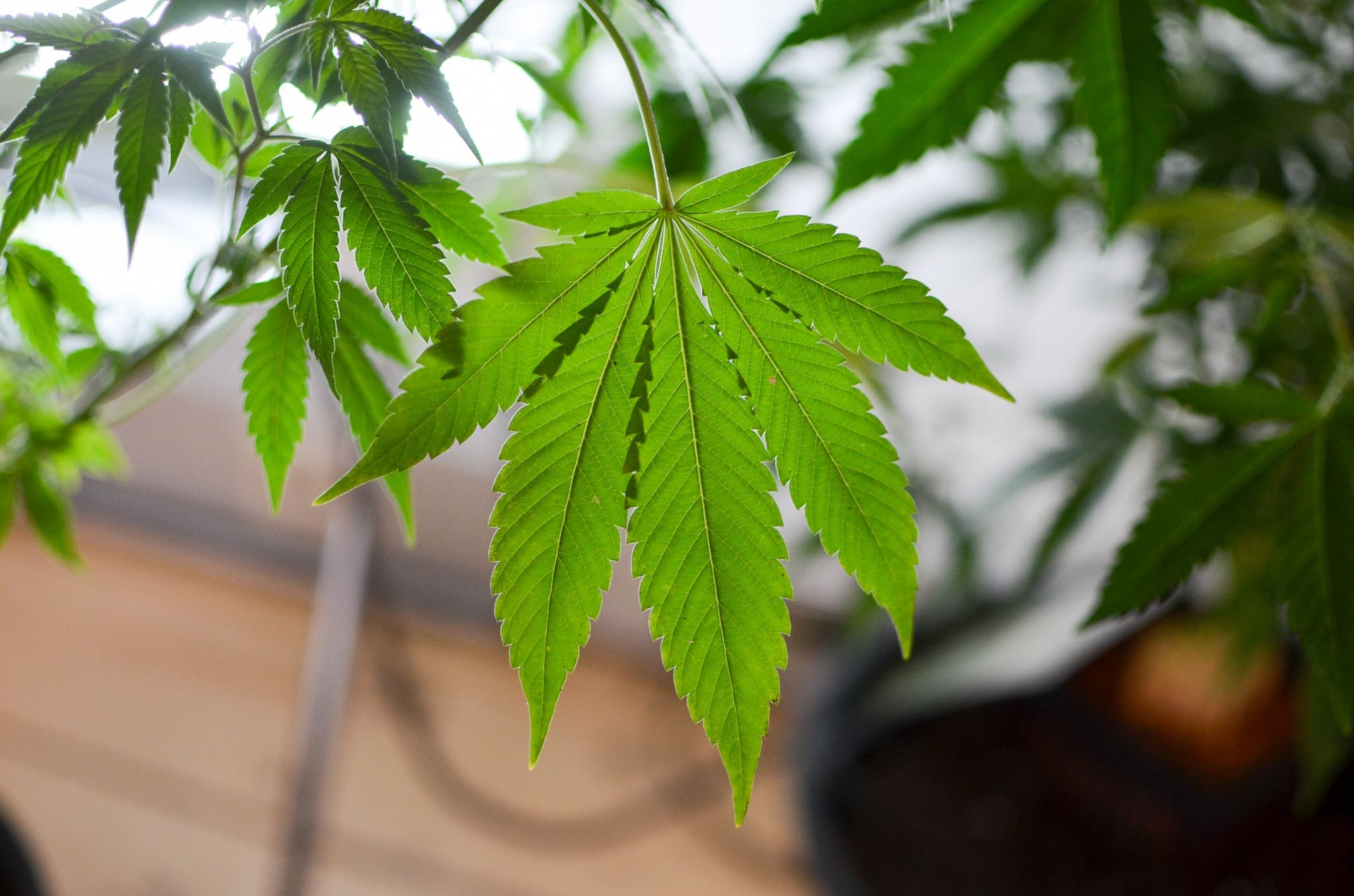 A New Hampshire commission charged with issuing a report by December 1 on how to legalize adult-use marijuana sales through a novel system of state-controlled stores held a marathon meeting on Thursday, ultimately finishing its line-by-line review of a 37-page draft bill circulated last month by the body's chair, Sen. Daryl Abbas (R).
With one meeting remaining before the commission's deadline, the group now has to incorporate members' feedback into a revised draft bill that the legislature can consider enacting in the 2024 session. They must also assemble a report that conveys the sharply conflicting views of the 19-member panel, some of whom expressed opposition to legalization itself despite the body's explicit charge to propose how to do just that.
"This is the most irresponsible, dangerous legislation that I have ever participated in," one member of the commission, Debra Naro, executive director of the nonprofit Communities for Alcohol- and Drug-Free Youth (CADY), said after more than five hours of discussion on Thursday. "It's very disappointing, because we are going to increase death [and] addiction."
Abbas, who has at times during commission meetings struggled to maintain order over the debate, reminded members that the body's direction is to put forward legislation for legalization regardless of individual members' feelings on the morality of the issue. The lawmaker noted that he himself did "so much work helping defeat cannabis legislation" in the past, though he also seemed to push back against Naro's warning.
"The reefer madness that we're talking about is here already," Abbas said. "I see it all the time. I even smell it when I'm walking around outside. The charge of this commission is to put together legislation, OK? And that's what we're going to do here."
The panel was initially formed this summer to consider state-run stores, a model supported by Gov. Chris Sununu (R) that would mirror how the state handles liquor sales. But in September, members turned to consideration of an alternative, franchise-style system, under which the state would regulate the industry and oversee its look and feel while private licensees would handle cultivation and day-to-day retail sales.
The bulk of the commission's recent meetings have been dedicated to an occasionally meandering review of Abbas's draft legislation, which is dated October 2 and which Abbas's staff initially described to Marijuana Moment last month as "extremely fluid" and intended only as a starting reference point.
At the end of Thursday's meeting, Abbas said he hoped a revised draft would be available for review ahead of the committee's final planned meeting, set for November 27, but he didn't provide a timeline for circulating the changes.
"Now, keep in mind, I'm relying on my notes," he said, "and if there's any problem with what's in there, you don't agree with it, please point it out."
Both Abbas and other lawmakers who led Thursday's meeting emphasized that whatever proposed bill the commission puts forward still still needs to be introduced, debated, amended and voted on by lawmakers next year. Decisions already debated by the commission will be subject to what one lawmaker described as a "proctological" review once the legislative session begins in January.
"Our goal is to set a bill with the ideas of what we want and as much detail as we can where we can come to consensus," said Sen. Timothy Lang (R), who chaired the meeting during the morning session of Thursday's meeting, for which Abbas was absent. "And wherever we don't, we can have a majority and minority report on that section."
Though the commission itself met for more than five hours, some key members excused themselves for parts of the discussion. Lang left to catch a flight to before the panel broke for lunch, which left Sen. Rebecca Whitley (D) to chair the meeting. Then, shortly after Abbas resumed his role as chair following the commission's lunch break, Whitley excused herself to pick up her child from school.
Even before lunch, some members began filtering out of the room. "We are losing people rapidly," said Whitley, who was chairing the meeting at that point. "It doesn't make sense to me to keep doing this if we don't have a critical mass here."
Some of the most divisive issues on the panel have been around penalties for public consumption of marijuana and the still-uncertain science of cannabis-impaired driving. It appears unlikely the commission will reach broad consensus on either issue.
On public consumption, which the commission mostly debated during a testy meeting last week, more conservative members of the panel have called for strict criminal penalties, with some supporting a misdemeanor criminal charge and mandatory jail time. Others, including Whitley and a member representing the ACLU, have pushed back against creating new criminal penalties in a bill aimed at rolling back the drug war.
Regarding impaired driving, it appeared the group had reached a consensus before lunch, while Whitley was acting as chair, that a THC blood level be established, but not as a hard, per se limit at which drivers would be considered automatically impaired. Rather, as suggested by John Bryfonski, a member representing the New Hampshire Association of Chiefs of Police, the blood level would be considered alongside other circumstances, such as driving behavior, a driver's interaction with officers and other factors.
A doctor on the panel, whom Abbas had previously tasked with doing more research on cannabis-impaired driving and THC blood limits, told the group that the "overall tone" of the literature she reviewed was "that there's really been no correlation found between the degree of intoxication or impairment and the THC level concentration in the blood."
"Even people who were observed to abstain for over a day, there are still people who would test positive," said Kimberly Youngren, a pain management specialist and professor at Dartmouth's Geisel School of Medicine.
Bryfonski of the police chiefs' association and ACLU representative Frank Knaack agreed that trying to use THC blood test to determine impairment wasn't a clear enough science to charge someone with a DUI.
"There's no magic number, and I think that's the problem," Knaack said.
Despite the apparent agreement, the matter again became the subject of debate after Abbas returned in the afternoon and insisted that there be some justification for whatever level the panel set.
"Without getting into my body composition," he said, "I'm 215 pounds How many grams of edibles would a 215-pound person have to be at, like, 5 nanograms [of THC per microliter of blood]? That's what I'm trying to get at."
"Mr. Chair, it's not the level, it's the behavior," replied Rep. Jordan Ulery (R). "I don't think we should get caught up in a level." He pointed out that while New Hampshire has a blood limit for alcohol, there's not one for various prescription drugs such as benzodiazepines.
"The science is still widely variant with respect to impairment by various levels of THC," added Bryfonski.
The commission skipped through roughly two pages of provisions dealing with nondiscrimination matters around marijuana use, for example around whether evidence of consumption could be used as grounds to deny professional licenses or child custody.
Whitley, who was chairing the meeting at the time, said at least two other state agencies should be conferred with before making changes around marijuana. She and other members noted that at least some provisions seemed to conflict with requirements of federal law as well as existing state policy.
"There's a whole body of law around employment law, and there's a whole body of law around child protection, and I feel like this is interfering with a lot of that," she said, questioning whether much of the section was even necessary. "I think the issue of nondiscrimination is certainly important, but we don't want to interfere with existing law."
One concrete addition to the draft bill at Thursday's meeting was the inclusion of language to establish a Justice Reinvestment Fund, a suggestion put forward by the health policy advocacy group New Futures. In testimony to the commission on Thursday, Kate Frey, the group's vice president of advocacy, noted that the measure was originally to be included a previous legalization proposal but "never made it to print."
Frey noted the Justice Reinvestment Fund also seemed to have support of the pro-legalization side at the time it was being discussed, but "it seems to have kind of fallen by the wayside."
The commission also debated taxes on adult-use cannabis and medical marijuana, which would be assessed as a fee of 15 percent of a franchisee's revenue under the draft bill.
Naro, of CADY, said the tax should be far higher, upward of 30 percent, to disincentivize cannabis use. But Joseph Mollica, chair of the New Hampshire Liquor Commission, which would oversee legal marijuana in the state under the draft legislation, said the 15 percent rate was set to ensure the state's venture would be profitable and compete with neighboring states.
"There's no one at the Liquor Commission that wants to put anybody in harm's way," he said. "Fifteen percent, we feel, is a fair amount for us to retail the product at better prices than surrounding states and still make it a profitable endeavor for the state to undertake."
Lang cut off the discussion, saying the matter will be left to the legislature. He noted that last term, lawmakers estimated that legalization would lead to about $250 million in gross sales, which would result in franchise fees of $37.5 million in new state revenue.
The commission also discussed matters such as zoning restrictions and buffers around schools and houses of worship, warning labels and guidance that retailers would need to include with every purchase, funding for law enforcement, annulment of past cannabis convictions and public education about the potential health hazards of marijuana use.
Before turning to the draft legislation on Thursday, members first heard a presentation from State Treasurer Monica Mezzapelle (D) dealing with cannabis-related banking. Members had expressed concerns about the state collecting money from marijuana sales despite ongoing federal prohibition, especially given New Hampshire's proposed unique role in marketing and overseeing franchised stores.
"It's going to be complicated in terms of keeping that clean," Mezzapelle replied, but she said that some of the banks New Hampshire already works with—she didn't specify which—had expressed willingness to partner with the state around cannabis revenues. She said the issue of receiving marijuana money was nothing new, as every other state that has legalized the drug has faced similar challenges.
She noted that at the federal level, a marijuana banking bill "is making some headway" and advocates feel confident it will pass.
A member of the panel representing the New Hampshire Bankers Association, Ryan Hale, said that in terms of liability, Gov. Sununu's originally proposed plan of state-run storefronts would have created more liability for the state, while the franchise model represented a "lower level" of risk.
One of the final matters brought up at Thursday's meeting was how the state would regulate existing medical marijuana dispensaries, known in New Hampshire as alternative treatment centers (ATCs). While final details aren't entirely clear, the plan appears to be that the state Liquor Commission would take over regulation of ATCs from the Department of Health and Human Services (DHHS) for licensing and business purposes, while DHHS would continue to oversee the state's patient registry and qualifying conditions.
Commission members have also suggested they'll allow all licensed retailers to sell both adult-use and medical marijuana products.
"I think we agreed on a very high-level concept that might work," Matt Simon, the director of public and government relations at medical marijuana provider GraniteLeaf Cannabis, told Marijuana Moment in an interview after Thursday's meeting. "What we didn't get into is the bigger question of whether therapeutic sales will be exempt from the franchise fee"—effectively whether medical products would be taxed.
"That's kind of one of the elephants in the room," Simon said. "If you want to kill the therapeutic program, that's the way to do it, is to not except patients, make them pay the same fee-included prices… Patients are going to want a lower price point than nonpatients at a franchise."
(Disclosure: Simon supports Marijuana Moment's work via a monthly Patreon pledge.)
Like others following the commission's discussion, he said he's looking forward to a revised copy of the draft bill. "We're all still working off the draft that's dated 10/2 and has not been updated once throughout the process," he said, adding that he's hopeful to be able to offer additional comments.
"There was some progress, but there are still a whole lot of unresolved questions," he said of the commission meeting. "We're all looking forward to seeing an updated draft so we can comment more specifically and have a better sense of where things are actually going."
It's not yet clear who will introduce the eventual legalization bill into New Hampshire's legislature. Simon said he believes the legislation will be filed in the Senate, likely being referred to the Judiciary Committee.
Under the legislation that created the study group, commissioners were tasked with studying the feasibility of a state-run cannabis model and specifically drafting legislation that:
 

Allows the state to control distribution and access
Keeps marijuana away from kids and out of schools
Controls the marketing and messaging of the sale of marijuana
Prohibits "marijuana miles" or the over-saturation of marijuana retail establishments
Empowers municipalities to choose to limit or prohibit marijuana retail establishments
Reduces instances of multi-drug use
Does not impose an additional tax so as to remain competitive
Rep. John Hunt (R), a commissioner who chaired the House Commerce and Consumer Affairs Committee this year, worked extensively on marijuana reform issues during the session and attempted to reach a compromise to enact legalization through a multi-tiered system that would include state-controlled shops, dual licensing for existing medical cannabis dispensaries and businesses privately licensed to individuals by state agencies.
Hunt's House panel, however, reached an impasse on the complex legislation, which was being considered following Sununu's surprise announcement that he backed state-run legalization. Meanwhile the Senate defeated a more conventional legalization bill, HB 639, despite its bipartisan support.
The underlying commission legislation that the governor signed into law with the legalization study provisions would also remove an existing requirement that pain patients try opioid-based treatments first before receiving a medical cannabis recommendation for their condition.
It also includes provisions to clarify that the state's hemp law is not intended to authorize the sale of hemp-derived intoxicating products, such as delta-8 THC.
In May, the House separately defeated a different marijuana legalization amendment that was being proposed as part of a Medicaid expansion bill.
Also, the Senate moved to table another piece of legislation that month that would have allowed patients and designated caregivers to cultivate up to three mature plants, three immature plants and 12 seedlings for personal therapeutic use.
After the Senate rejected reform bills in 2022, the House included legalization language as an amendment to separate criminal justice-related legislation—but that was also struck down in the opposite chamber.
Read the full draft legislation that was discussed at Thursday's meeting:
Congressional Researchers Flag Legal Liabilities For Banks That Work With Marijuana Businesses While Reform Bill Lingers In Senate
Photo courtesy of Philip Steffan.