New FBI Marijuana Arrest Data Riddled With Inconsistencies As Agency Touts Changes To Reporting System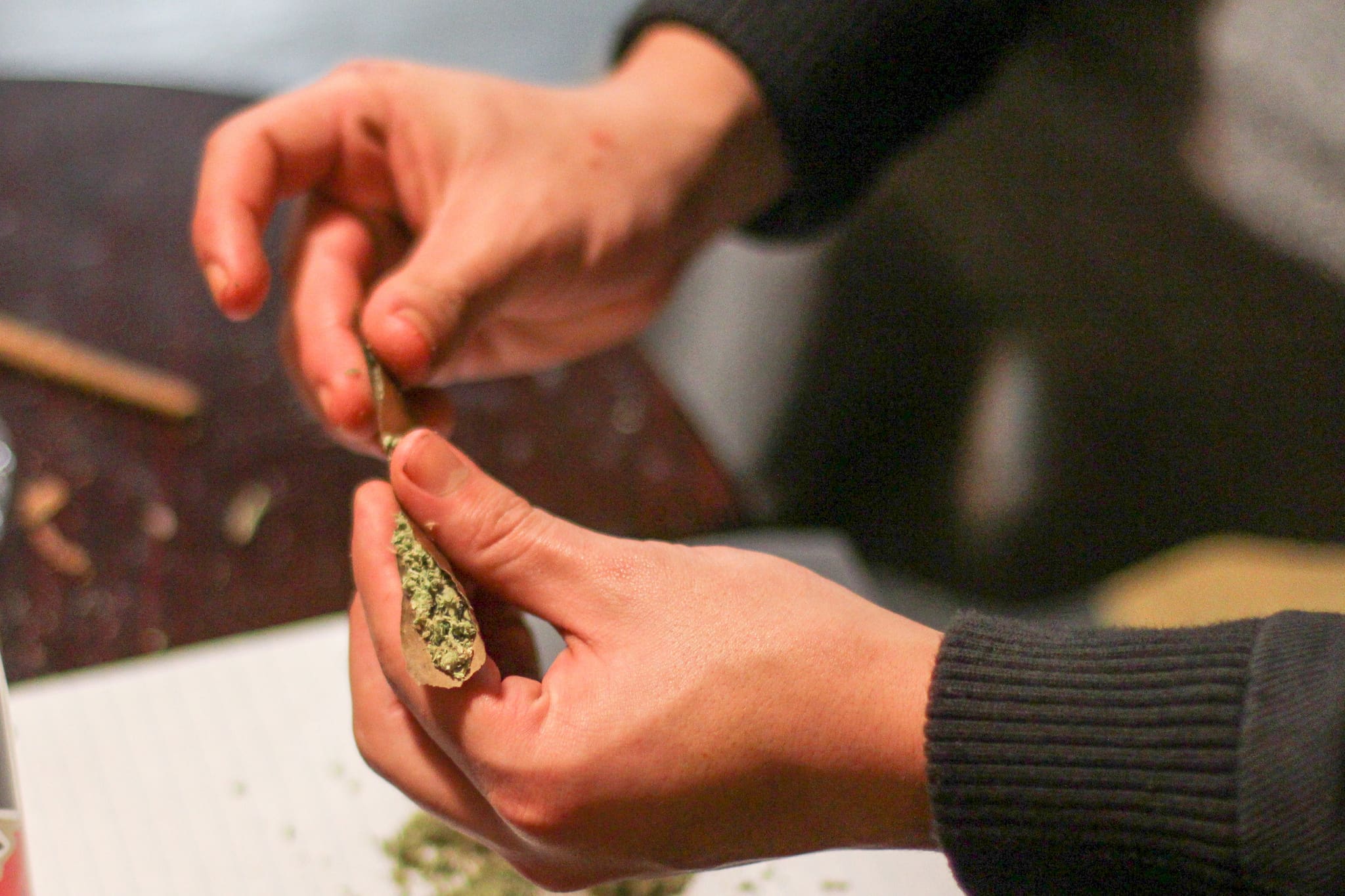 FBI has spent the past seven years and millions of tax dollars working to update its crime statistics reporting system—and the end result for 2021 data is raising more questions than answers for people tracking drug enforcement trends including marijuana-related arrests.
Still, the agency's fragmented data on drug criminalization released on Wednesday continues to show that cannabis is the primary driver of the drug war—with marijuana and hashish accounting for almost half of all drug-related seizure incidents, for example.
The transition to FBI's National Incident-Based Reporting System (NIBRS) was meant to provide refined, nationally representative information about crime trends in the U.S., but the new data paints an incomplete picture, particularly as it concerns drug arrests across the U.S. over the last year.
The newly reformatted statistics and terminology don't clearly depict those arrests, or what percentages are related to cannabis and other substances. And while FBI's Uniform Crime Reporting (UCR) program has historically been limited by the fact that not all local and state law enforcement agencies report their individual data or do so consistently, there are even wider gaps this year.
Just 19 states fully transitioned to NIBRS as of April, with 31 others having only partially made the transition. That seems to fall significantly short of the agency's goal to have 75 percent of law enforcement on the new program in 2021.
Also historically, FBI has attempted to account for those reporting gaps by providing defined estimates on national arrest data, including percentage distribution breakdowns by drug type. This year, however, there doesn't appear to be comparable datasets allowing analysts to determine just how many people are estimated to have been arrested over cannabis.
The result is a dizzying set of statistics that, at points, seem to be in conflict with one another.
For example, FBI reported in one place that there were 498,087 drug possession arrests in 2021—about one-third (170,856) of which were related to cannabis. There were additionally 66,036 arrests over drug sales and manufacturing (13,937 for cannabis), for a total of 564,123 drug arrests based on the public-facing data.
But the agency also provides a number of spreadsheets that can be downloaded to dig deeper into enforcement data.
One document on arrests broken down by state put the total number of "drug abuse violations" at 561,795. How many of those violations overlapped with total arrests is unclear, and the state data doesn't disaggregate drug types, either.
Further adding to the confusion, FBI released a different document on the number of "drug/narcotic offenses" for 2021, and it put that figure at 1,290,858 incidents—about double the number of drug arrests or violations, depending on which dataset it's being compared to.
Yet another document says that there were 707,971 drug/narcotics offenses in 2021.
Finally, there's a different statistic for drug/narcotic incidents that involved law enforcement seizing illegal substances. FBI said there were 885,509 of such incidents, with marijuana being the top seized drug (395,675). Hashish accounted for another 4,665 seizures.
The varying sets of data would be confusing enough on their own, but another complicating factor concerns crime statistic estimates that FBI has historically provided as part of its annual reports to fill in gaps in data that result from a lack of state and local law enforcement reporting.
While FBI said it would "use advanced methodologies to estimate national crime statistics" under NIBRS as well, that information is not readily accessible for 2021 drug arrests, leaving users with just the raw data that has been reported by the relatively small number of agencies that are participating.
Marijuana Moment reached out to FBI for clarification, but a representative was not immediately available.
The reason this matters is because FBI's data is widely relied on by lawmakers, researchers and media to understand and contextualize law enforcement trends, potentially influencing not just the public's understanding of crime but how policy is crafted and implemented.
"At a time when voters and their elected officials nationwide are re-evaluating state and federal marijuana policies, it is inconceivable that government agencies are unable to produce any explicit data on the estimated costs and scope of marijuana prohibition in America," NORML Deputy Director Paul Armentano told Marijuana Moment on Wednesday.
"Based on past data provided by the FBI, data which no longer appears to be available, we know that an estimated 29 million Americans have been charged with marijuana-related violations since 1965, and that hundreds of thousands of Americans still continue to be arrested annually for these violations despite the reality that a majority of voters no longer believe that the adult-use of marijuana should be a crime," he said.
The agency's last annual crime estimate showed 1,155,610 drug-related arrests overall in 2020, including 350,150 for cannabis possession or sales. Put another way, the data found that there was a cannabis arrest every 90 seconds in the country that year.
That marked a substantial deescalation compared to 2019, when FBI reported a total of 545,601 marijuana arrests.
There's another wrinkle to FBI's crime reporting system that should be noted: It appears that there's a lack of consistency in how law enforcement has reported marijuana arrests versus citations in decriminalized jurisdictions, potentially skewing the data.
There seems to be confusion among local law enforcement agencies about whether citations issued for cannabis possession under state decriminalization laws are required to be reported to FBI as "arrests"—a problem identified by a Maryland official earlier this year.
Eric Sterling, an attorney who currently serves as an appointed member of the Montgomery County, Maryland Policing Advisory Commission, asked the Justice Department Office of the Inspector General to launch a formal investigation into the matter.
FBI's NIBRS manual instructs state and local agencies to report any "violation of laws prohibiting the production, distribution, and/or use of certain controlled substances and the equipment or devices utilized in their preparation and/or use." But there's no distinction between civil violations and criminal arrests in that definition.
In any case, FBI seems confident that it's effectively made the crime reporting system transition and that its data is a "national standard" that provides "the opportunity to know more about, and better understand, various facets of crime in our nation."
And while the estimated marijuana arrests for 2021 are difficult to ascertain under the new system, the agency offered that, overall, "violent and property crime remained consistent between 2020 and 2021."
California Funds Research On Blocking Marijuana Monopolies And Protecting 'Legacy' Cannabis Strains
Photo courtesy of Martin Alonso.