Nevada Police Are Exploiting Marijuana Scheduling 'Loophole' To Make Arrests Despite Legalization, ACLU-Backed Lawsuit Claims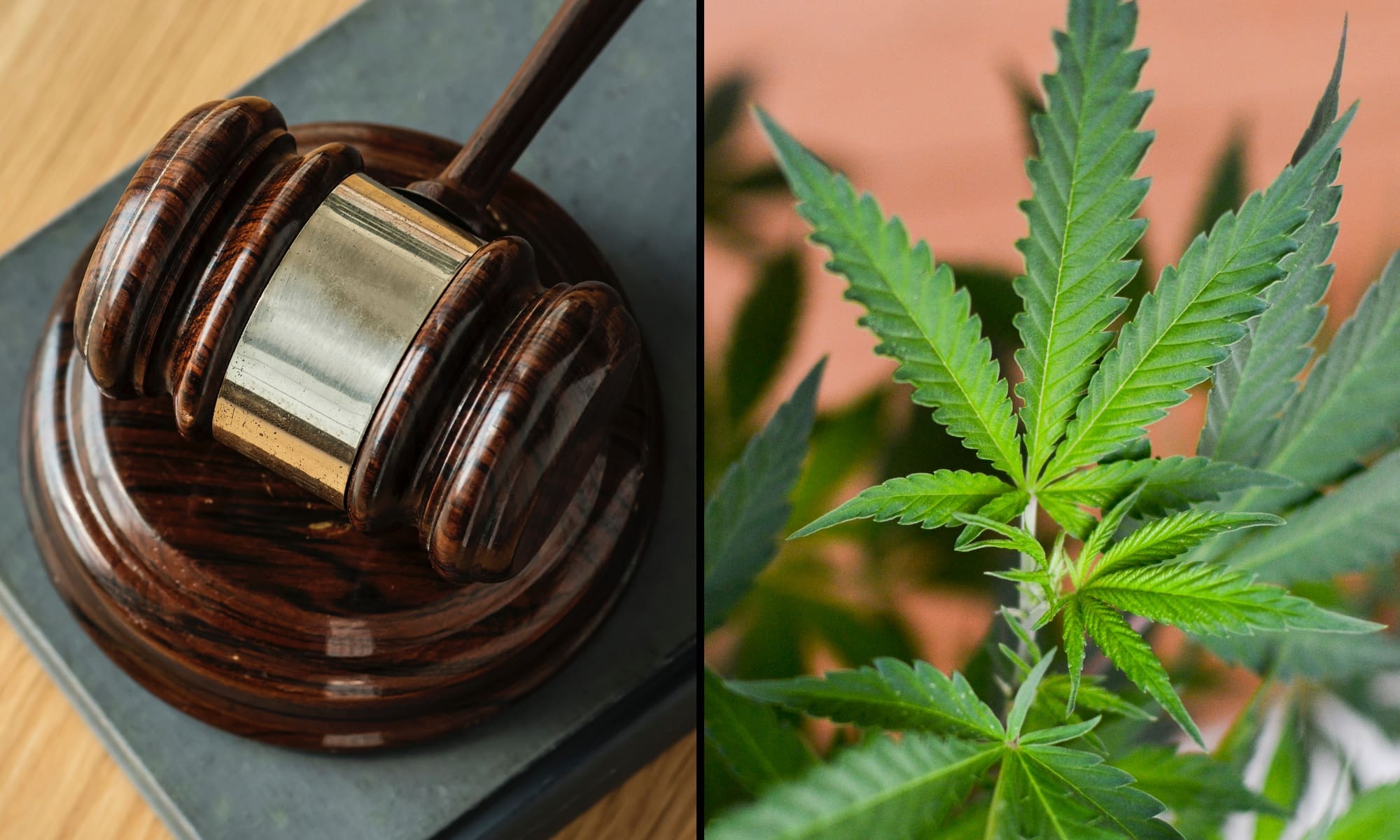 A new lawsuit being backed by the Nevada chapter of the ACLU claims that the state's drug code unconstitutionally continues to list marijuana as a Schedule I drug, enabling police to continue to arrest people over cannabis despite the fact that it's been legalized for medical and adult use.
The suit targets the state Board of Pharmacy, which has scheduling authority over controlled substances. Plaintiffs say that because the board has failed to remove marijuana from Schedule I, people continue to run the risk of being prosecuted for felony crimes such as possession of cannabis with intent to distribute.
Police have allegedly exploited that legal "loophole" even though the state Constitution recognizes the medical value of marijuana and voters approved adult-use legalization at the ballot in 2016.
PRESS RELEASE: Instead of treating cannabis like alcohol and removing it from the state's list of controlled substances, Nevada is ignoring its state Constitution and the will of the people. We're suing. https://t.co/Z1oi7fAbOy

— ACLU of Nevada (@ACLUNV) April 18, 2022
"This is what the police departments are doing. They're actually charging people with possession of a controlled substance with intent to sell even if it is marijuana," Sadmira Ramic, an attorney with ACLU of Nevada, told Marijuana Moment in a phone interview on Monday.
Ramic said she feels that police are "aware" that cannabis has been legalized for medical and recreational use, but they're still "finding ways to charge people with with marijuana," disproportionately in minority and low-income communities. She said they're using "loopholes" related to the board's current scheduling status to perpetuate "the same issue that we had when there was a war on marijuana going on" in the state pre-legalization.
The Cannabis Equity and Inclusion Community (CEIC), which works to help people get prior marijuana convictions cleared and empower disadvantaged communities to participate in the state-legal market, is listed as a plaintiff alongside Antoine Poole, an individual who was found guilty of a Class E felony for cannabis possession in 2017.
Ramic, who is representing the plaintiffs in this case, said that the Board of Pharmacy is similarly "aware" of the marijuana policy changes that have been enacted in the state but have maintained its Schedule I status despite being required to evaluate scheduling decisions annually. She said that she's not sure at this stage how the board will respond to the suit, but she wouldn't be surprised if there was "pushback" from the regulatory body.
Marijuana Moment reached out to the board for comment, but a representative was not immediately available.
CEIC Founder A'Esha Goins said in a press release that the group is "consistently fighting for policy changes that will ensure freedom for Black and Latinx people that choose cannabis as a treatment," and it's "disheartening that we are four years after legalization and we're still dealing with policies that can derail people's lives over cannabis possession."
The lawsuit—which was filed in the state's Eight Judicial District Court in Clark County, Nevada on Friday—states that "CEIC and Mr. Poole are entitled to relief regarding the misclassification of marijuana, cannabis, and cannabis derivatives as Schedule I substances."
Failure to properly classify marijuana "will cause irreparable injury to Petitioners because CEIC must continue to expend its resources on preventing and/or remedying such efforts, and Mr. Poole continues to suffer the consequences of a cannabis-related convictions," it says.
The petitioners are seeking injunctive relief and asking the court to prohibit the board from keeping cannabis in Schedule I.
Meanwhile, Nevada's marijuana market is thriving, with the state reporting late last year that retailers had sold more than $1 billion in medical and recreational marijuana over a one-year period.
Ten percent of tax revenue from recreational cannabis sales will support pubic education funding, as prescribed under a bill that Gov. Steve Sisolak (D) previously signed.
There's little question about where the administration stands on cannabis policy, regardless of the reported recalcitrance of the state Board of Pharmacy.
The governor has committed to promoting equity and justice in the state's marijuana law. In 2020, for example, he pardoned more than 15,000 people who were convicted for low-level cannabis possession. That action was made possible under a resolution the governor introduced that was unanimously approved by the state's Board of Pardons Commissioners.
The governor also signed a bill last year to legalize marijuana consumption lounges in the state.
Meanwhile, in August 2021, a former Las Vegas police officer who sued after facing termination for testing positive for marijuana scored a significant procedural victory, with a district judge denying the department's request for summary judgement and agreeing that state statute protects employees' lawful use of cannabis outside of work.
Read the lawsuit against the Nevada Board of Pharmacy on marijuana scheduling below: 
Even Ben & Jerry's Is Fed Up With Senate Inaction On Marijuana Legalization
Photo elements courtesy of rawpixel and Philip Steffan.