Nebraska Attorney General Argues Legalizing Medical Marijuana Is Unconstitutional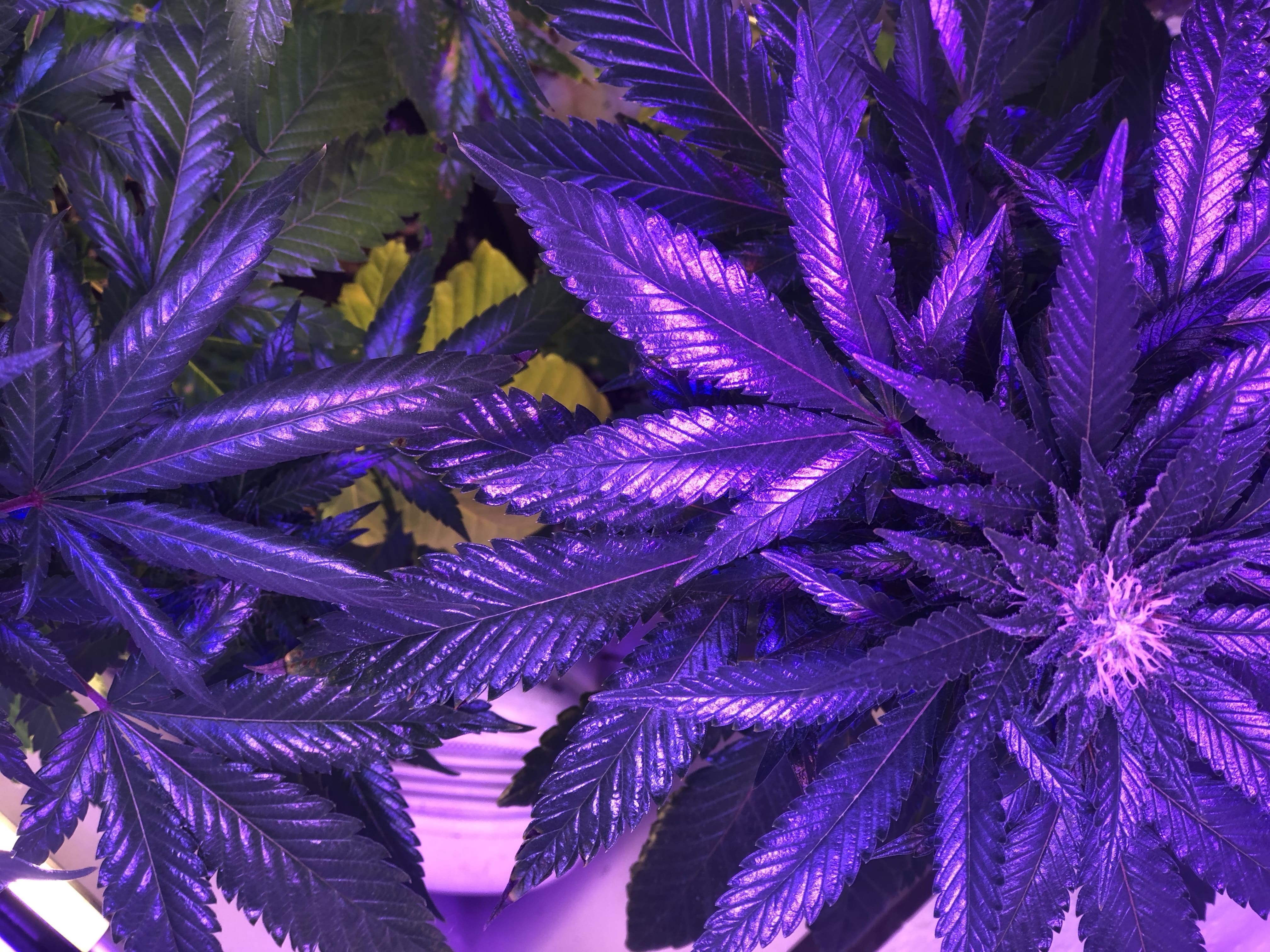 Nebraska's attorney general said in an opinion on Thursday that state efforts to legalize medical marijuana would be preempted by federal law and "would be, therefore, unconstitutional."
While the opinion concerns specific legislation introduced at the beginning of the year that sought to establish a medical cannabis program—and legal experts said they disagree with its reasoning—the memo could nonetheless have political implications for a separate ballot initiative to legalize medical marijuana for which activists are in the process of collecting signatures.
The attorney general plays a direct role in shaping ballot measures. While the secretary of state certifies petition signatures, a copy of the initiative is sent to the attorney general who "will write a ballot question or title that summarizes (in 100 words or less) the purpose of the measure" and "provide materials that explains the effect of a vote for or against the measure. These items will appear on the ballot."
The eight-page opinion on legalization legislation, which was requested by Sen. Andrew La Grone (R), describes the federal Controlled Substances Act (CSA), under which cannabis remains listed in the most strictly controlled category of Schedule I drugs. Attorney General Doug Peterson (R) wrote that "Congress has not amended the CSA to remove marijuana from Schedule I, nor have considerable efforts to administratively reschedule marijuana been successful."
Citing a 2005 U.S. Supreme Court ruling in a case concerning California patients who sought an exemption from enforcement under the CSA for cultivating and possessing cannabis for personal use, Peterson argued that the majority's opinion demonstrated that legalizing medical cannabis in Nebraska would be unconstitutional.
"It is the opinion of this office that the [Medical Cannabis Act] would suffer from the same legal infirmities as the California scheme in [Gonzalez v. Raich]," Peterson wrote. "Notwithstanding the fact that state-level marijuana legalization schemes have spread in the recent (and discretionary) unwillingness by the federal government to civilly enforce the CSA against states, that exercise of discretion simply does not change the federal law that remains on the books and which Congress has steadfastly maintained."
"Given Gonzales v. Raich, and given the text and legislative history of the CSA, there is no doubt that Congress intended the CSA to serve the purpose of making all manufacture, sale, and possession of regulated drugs illegal, except to the extent explicitly authorized by the CSA. Nothing about the federal government's relaxed view of its enforcement obligations under the CSA changes the fact that Congress intended the CSA to prohibit the type of legalization proposed by the MCA."
"In sum, we conclude that the MSA, by creating a state regulatory scheme that would affirmatively facilitate the cultivation, processing, wholesale distribution, and retail sale of federal contraband on an industrial scale, would frustrate and conflict with the purpose and intent of the CSA," Peterson concluded. "Accordingly, we conclude that the MCA would be preempted by the CSA and would be, therefore, unconstitutional."
On the other hand, more than 30 states have legalized medical cannabis since 1996 and the Supreme Court has never ruled that state legalization regimes are preempted by federal law—even in the Raich case, which merely said that federal officials can enforce federal laws against people who are following state laws.
"Raich was not a case about preemption and the attorney general's attempt to make it into one is misleading. He fundamentally misrepresents the Court's holding in that case," Sam Kamin, a professor at the University of Denver's Sturm College of Law, told Marijuana Moment.
Kamin said that Peterson's argument is similar to that made by the attorneys general of Nebraska and Oklahoma when they asked the Supreme Court to overturn the marijuana law of neighboring Colorado in 2014.
"The Court chose not to hear that case," he said.
"Congress may not require the states to pass marijuana prohibitions or to keep their marijuana prohibitions on the books," Kamin continued. "Nothing in Raich says otherwise."
That said, the impact of Peterson's memo may be primarily political, rather than legal, by raising the possibility that the federal government could make a preemption argument if the state enacted a medical marijuana program and the Justice Department chose for the first time to directly challenge it—a message that could cause some voters to rethink supporting the legalization measure if it appears on the state's 2020 ballot.
Sen. Anna Wishart (D), sponsor of the MCA and founding member of the committee behind the ballot measure, told Marijuana Moment that her legislation "is the product of hours of work with doctors, pharmacist, law enforcement, chambers of commerce and patients."
"We took best practices from all of the states that have already legalized medical cannabis and put together what I would consider one of the best public health models in the country," she said in response to the attorney general's opinion. "Two-thirds of states have medical marijuana laws, the first enacted 23 years ago and no one has successfully challenged them. In fact, Congress has directed the DOJ to back off these programs."
Since 2014, Congress has enacted and extended an appropriations rider that blocks the Justice Department from interfering with state medical cannabis laws.
"The Nebraska Attorney General's argument is nonsensical and motivated by his anti-marijuana ideology," Matthew Schweich, deputy director of the Marijuana Policy Project, which is working with local activists on the ballot measure, told Marijuana Moment. "Nebraskans understand that many other states have functional medical marijuana programs, which demonstrates the baseless nature of this preemption argument."
Sen. Adam Morfeld (D), who is working with Wishart on medical cannabis efforts, said that the AG's opinions comes as "no surprise" given that he has been a "chief opponent" of marijuana reform for years.
"Further, just as the legislature can reasonably regulate other constitutional rights such as speech, firearms and religion, they will be able to do the same if medical marijuana passes on the ballot," he added. "Right now people are suffering needlessly in Nebraska and being treated like criminals because of the attorney general and others."
Wishart said that the committee working to advance the ballot measure—Nebraskans for Sensible Marijuana Laws—is "confident that our petition will make it onto the ballot and pass and that Nebraskans will finally have a constitutional right to access a medicine that helps them."
"We are a country of dual sovereignty, complete with the 10th Amendment that affirms the rights of states," she said.
Read the Nebraska attorney general's full medical cannabis opinion below:
Nebraska AG on medical cann… by Marijuana Moment on Scribd
Texas State Police Memo Directs Officers To Stop Marijuana Possession Arrests
This story was updated to include comment from Morfeld.
Bipartisan Lawmakers Tell DEA To Let Researchers Study Marijuana From Dispensaries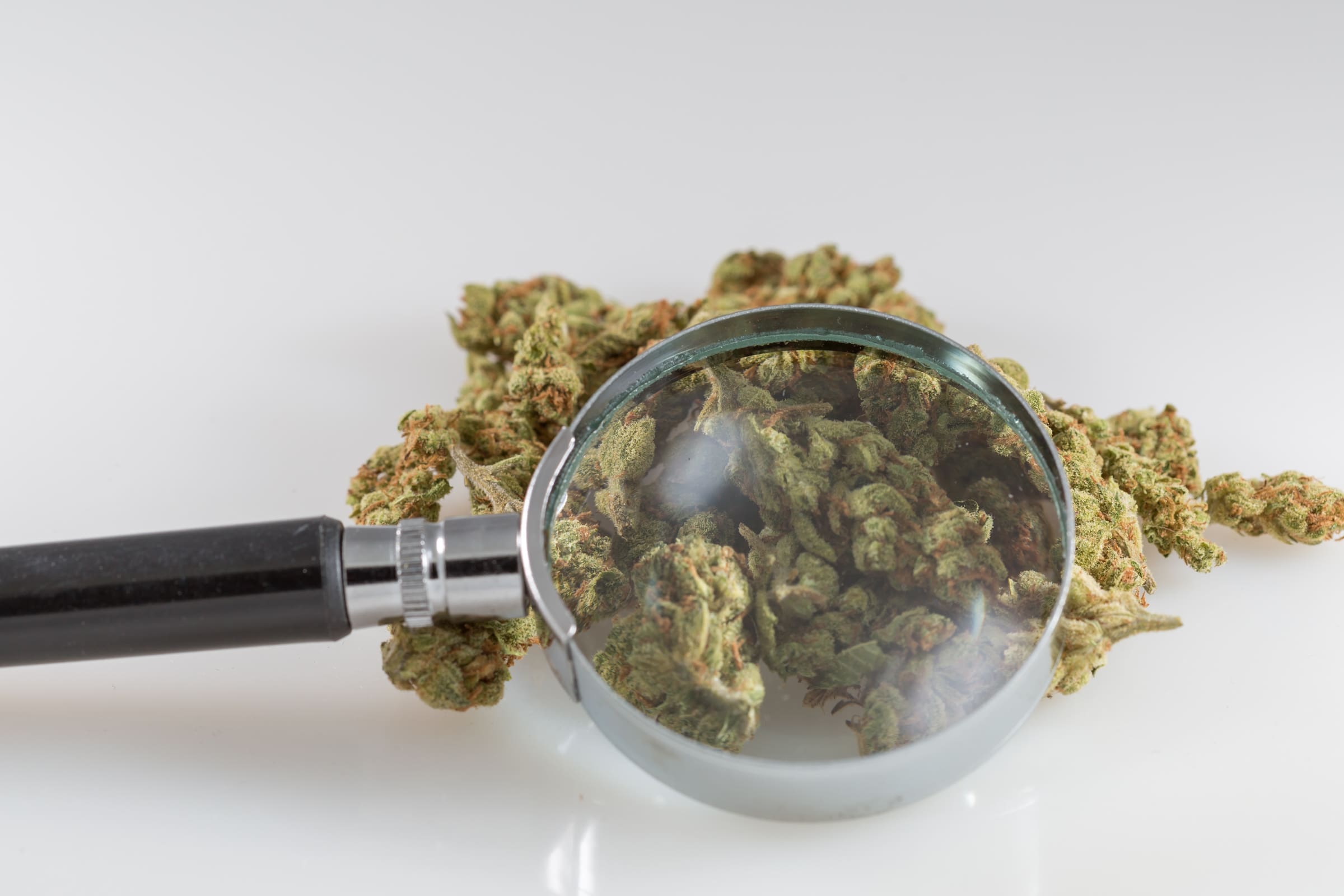 A bipartisan coalition of lawmakers from the House and Senate sent a letter to the Justice Department on Friday, requesting a policy change allowing researchers to access marijuana from state-legal dispensaries to improve studies on the plant's benefits and risks.
The letter, led by Rep. Harley Rouda (D-CA) and Sen. Brian Schatz (D-HI), cites feedback from federal health agencies, which have said that existing restrictions on cannabis have inhibited research. One problem in particular is that there's only one federally authorized manufacturer of research-grade marijuana.
While the Drug Enforcement Administration (DEA) said that it is in the process of approving additional manufacturers, it's been more than three years since they first announced that applications for more growers would be accepted and, more recently, the agency said it would have to develop alternative rules to approve proposals that have been submitted.
"At the same time, the status quo does not address a barrier to research raised by both [the National Institutes of Health] and [the Food and Drug Administration]," the lawmakers wrote in the new letter. That barrier is a ban on researchers being able to obtain marijuana from dispensaries.
"Both agencies recommended that researchers should be able to obtain cannabis from state-legal sources," the letter states.
Today, @SenBrianSchatz and I sent a bipartisan letter to AG Barr, urging the DEA to amend current policies to improve research on cannabis.

It's time to bring our drug research policies into the 21st century.https://t.co/bfpPUhUvQf

— Rep. Harley Rouda (@RepHarley) December 6, 2019
Further, the lawmakers said that there are "problems in industry development of licensed drugs with data from products obtained from third-parties, such as the University of Mississippi."
"In many states, cannabis law and regulations already provide for licensing of industrial manufacturing activities, and products are available for medical use in those states, but not for research leading to FDA licensure," they wrote.
"There is a need for a greater diversity of cannabis products so that research on benefits and risks reflects the realities of what consumers and patients are using. NIH and FDA have strongly recommended streamlining the process for conducting research and product development activities with cannabis and other Schedule I substances, and that the DEA take action to assure that interpretations of processes and policies are universally applied in local DEA jurisdictions."
The lack of chemical diversity in the federal government's cannabis supply has been repeatedly pointed out. One study found that the research-grade cannabis is more similar to hemp than marijuana in commercial markets.
To resolve the research issues, the coalition made two recommendations: 1) to amend internal policy "so as to allow researchers with Schedule I licenses to obtain cannabis-derived products from state authorized dispensaries for research purposes" and 2) issue guidance clarifying that hemp researchers do not need a DEA license to obtain and study hemp because it was federally legalized under the 2018 Farm Bill.
The letter requests a response from DEA by December 20.
A total of 21 members of Congress signed the letter, including Sens. Kamala Harris (D-CA) and Cory Gardner (R-CO), along with Reps. Earl Blumenauer (D-OR), Barbara Lee (D-CA) Matt Gaetz (R-FL) and Joe Kennedy (D-MA).
"Our nation's cannabis research laws are archaic," Rouda said in a press release. "Forty-seven states have legalized some form of cannabis consumption—we must ensure our federal agencies and other licensed institutions can comprehensively study the benefits and risks of cannabis products."
"I thank Senator Schatz, and my colleagues on both sides of the aisle, for joining me to make this common-sense request," he said. "It's time to bring our drug research policies into the 21st century."
Attorney General William Barr received a similar letter from lawmakers about the need to expand the number of federally authorized marijuana cultivators in April.
Read the lawmakers' full letter on expanding marijuana research below:
FINAL Letter to DOJ Re. Can… by Marijuana Moment on Scribd
People Are Skipping Sleep Aids In Favor of Marijuana, Study Reports
Oregon Activists Begin Signature Gathering For 2020 Drug Decriminalization Initiative
Oregon activists have begun collecting signatures for a statewide initiative to decriminalize possession of all drugs.
Three months after petitioners quietly submitted the proposed ballot measure—titled the "Drug Addiction Treatment and Recovery Act" (DATRA)—the signature gathering process has started, with organizers deployed to Portland to raise support.
A long road lies before the activists, who need to collect 112,020 valid signatures from voters in order to qualify for the 2020 ballot. Funding and polling will decide whether they mount a full push for the decriminalization measure in the months to come.
To that end, their efforts are being helped by David Bronner, CEO of the soap company Dr. Bronner's, who told Marijuana Moment on Thursday that he will be investing $250,000 in the decriminalization campaign. An additional $500,000 will go to a separate Oregon initiative to legalize psilocybin for therapeutic purposes.
The Drug Policy Alliance (DPA), which backed Oregon's successful marijuana legalization initiative in 2014, is also supporting this new effort to make low-level drug possession an infraction punishable by a $100 fine with no jail time, rather than a misdemeanor. It remains to be seen how involved in the campaign DPA will be, however.
Peter Zuckerman, a chief petitioner for the decriminalization initiative, told OregonLive on Thursday that it's not guaranteed that the campaign will proceed and that much rides on how much money the group can raise, whether there's public support for the reform move and how staff recruitment comes together.
He said the main thrust of the measure is to take a "health-based approach to drug addiction rather than a criminal justice-based approach."
The proposal caught the attention of Oregon's teachers' union, which said that it supports decriminalizing drug possession but wrote in a comment submitted to the secretary of state in October that it was not taking an official position because it's concerned about another provision that would shift cannabis tax revenue away from schools.
DATRA would make it so most of that revenue would be used to fund addiction treatment programs.
At the same time that activists are collecting signatures and weighing whether to move ahead with the broad decriminalization initiative, another advocacy group is pushing for a measure to legalize psilocybin for therapeutic use, allowing individuals to receive treatment with the psychedelic fungus at licensed health facilities. The group launched its signature drive in September.
Advocates in Portland are also hoping to advance a local measure to decriminalize psilocybin and other psychedelics such as ayahuasca and ibogaine.
Bronner wrote in a blog post that the decriminalization and therapeutic psilocybin legalization campaigns are "already coordinating closely and conserving resources on the statewide signature drive."
He told Marijuana Moment that "we see this as the perfect one two punch in Oregon, legalizing psilocybin therapy that has so much promise for treating drug addiction, at the same time Oregon shifts to a treatment not jail approach."
"And 100 percent confident it's coming together," he said.
All of this comes amid a national movement to decriminalize psychedelics, with activists in almost 100 cities across the U.S. considering pushing for reduced penalties for substances such as psilocybin and ayahuasca. Decriminalize Nature, which is aiding in and tracking these efforts, is also receiving donations from Bronner, he said.
Decriminalization is also gaining traction on the national stage, with two presidential candidates—South Bend, Indiana Mayor Pete Buttigieg and Rep. Tulsi Gabbard (D-HI)—voicing support for the policy change. Former Housing and Urban Development Secretary Julián Castro, another candidate, recently said that he's open to broad decriminalization, while entrepreneur Andrew Yang backs decriminalizing opioids.
Scientist Talks Benefits Of Psychedelics At Federal Health Agency Event
North Dakota Activists Submit Measure To Legalize Marijuana In 2020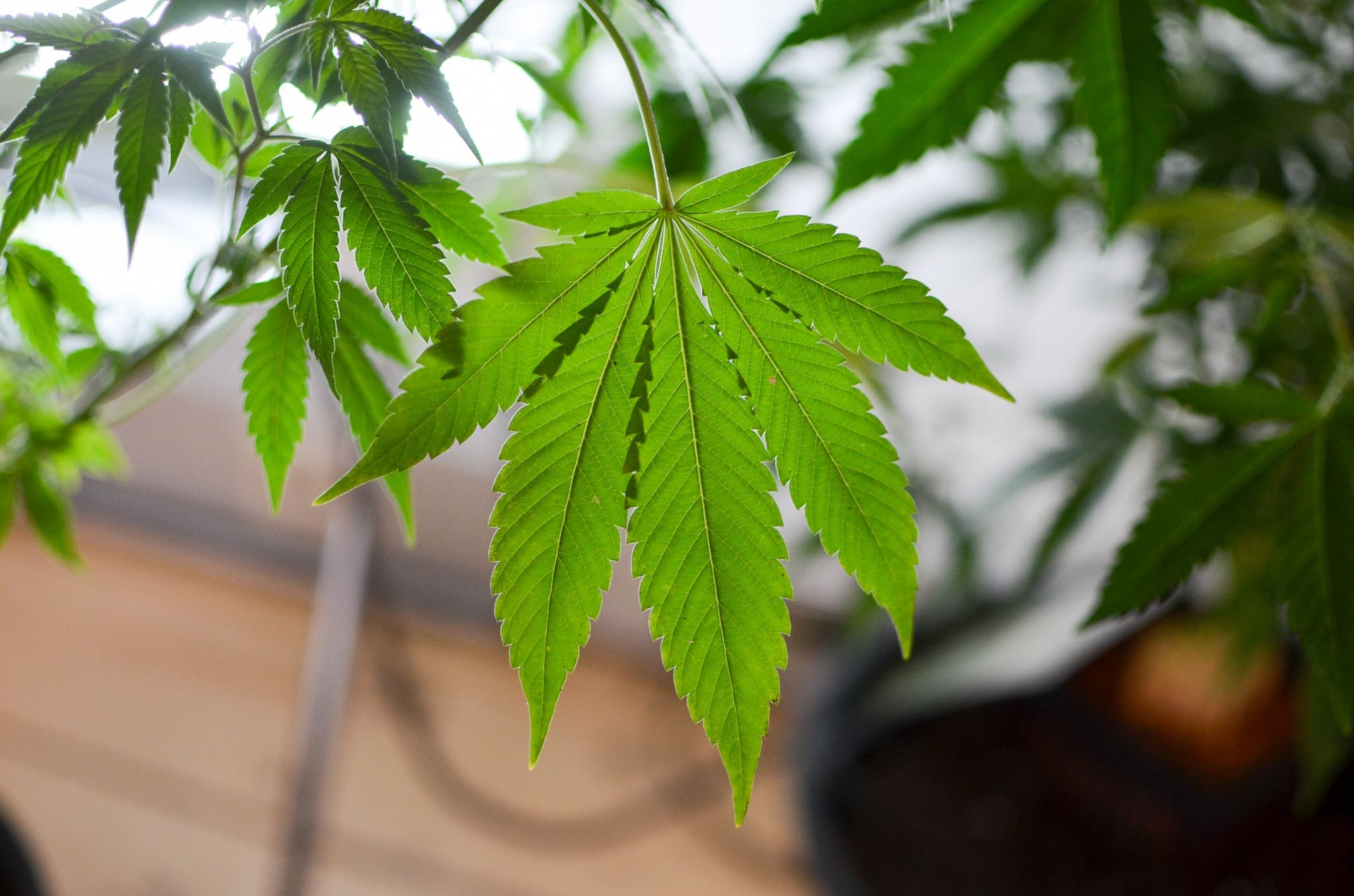 North Dakota activists submitted a measure to legalize marijuana for adult use to state officials on Thursday, an organizer confirmed to Marijuana Moment.
Legalize ND, the group behind the proposed statutory initiative, delivered the measure to the secretary of state's office. It's expected to be validated within days, after which point petitions will be distributed to collect signatures in support of qualifying for the 2020 ballot.
It's been about a year since organizers began working on the measure, which would allow adults 21 and older to possess and purchase cannabis for personal use. The proposal is more narrowly tailored than a legalization initiative from the same organization that voters rejected in 2018, however.
The previous version didn't include any restrictions on cultivation or possession, and it didn't involve a licensing scheme. By contrast, the new measure would prohibit home cultivation, limit possession to two ounces, impose a 10 percent excise tax and establish a regulatory body to approve licenses for marijuana businesses.
"One of the largest complaints from last time was the mantra of 'poorly written,'" Legalize ND's David Owen told Marijuana Moment in a phone interview. "They targeted the lack of legal experience from our team and they targeted a lack of 'qualified lawyers' to be drafting language that would go into the state's statutory law."
But he said he's confident the campaign will be successful this time around, in part because they spent months drafting the language with the North Dakota Legislative Council.
Asked what he'd say to voters still on the fence about legalization, Owen replied that it would depend on what their initial concerns were:
"If it's a concern over home grow, well it's simple, we don't have that anymore. If it's a concern of people having too much, we have a reasonable possession limit now—in their eyes, I still think possession limits are fundamentally arbitrary, but they wanted a possession limit so we have that now. If people go, 'well what about the quality of the language?' I can point to how it's literally written by Legislative Council, so either every attorney who works for the state of North Dakota is incompetent or this is well written."
In order to qualify for next year's ballot, the group must collect 13,452 valid signatures from voters before July 6, 2020.
"I think the most important thing isn't what it would do, but what it would stop from happening," Owen told local radio station KFGO on Wednesday. "We currently have a system where people are unable to find a job because of a criminal record, we have a system where people are continuing to get marijuana charges and lose their housing, we have families being separated because of parents losing custody over their children for marijuana charges. That all stops when this is legalized."
Listen to Owen's radio interview about the new marijuana ballot measure below:
Internal polling that received outside funding, which Owen said cannot be publicly released because of the wishes of the donor, shows the initiative is "slightly ahead" among voters.
In an earlier interview with Marijuana Moment in February, Owen said that it's "very probable that we can do it" this time around, but much of that depended on the extent to which opposition campaigns are involved and how much funding outside groups are able to offer.
Currently, North Dakota has a medical cannabis program, and the governor signed legislation in May decriminalizing low-level marijuana possession.
Marijuana Summit Will Give Virginia Governor 'More Tools' To Back Legalization, Attorney General Says
Photo courtesy of Philip Steffan.