Nebraska Attorney General Argues Legalizing Medical Marijuana Is Unconstitutional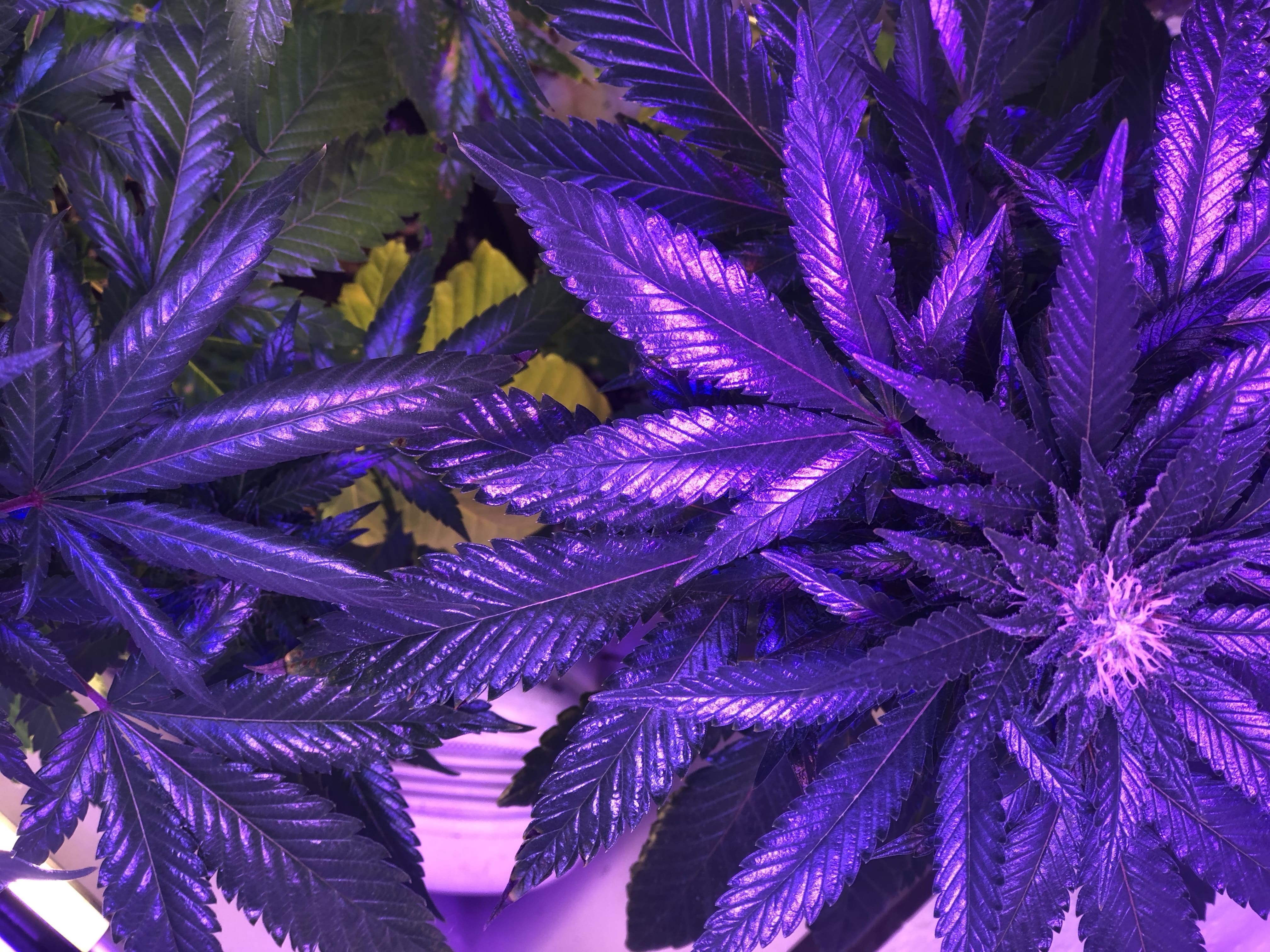 Nebraska's attorney general said in an opinion on Thursday that state efforts to legalize medical marijuana would be preempted by federal law and "would be, therefore, unconstitutional."
While the opinion concerns specific legislation introduced at the beginning of the year that sought to establish a medical cannabis program—and legal experts said they disagree with its reasoning—the memo could nonetheless have political implications for a separate ballot initiative to legalize medical marijuana for which activists are in the process of collecting signatures.
The attorney general plays a direct role in shaping ballot measures. While the secretary of state certifies petition signatures, a copy of the initiative is sent to the attorney general who "will write a ballot question or title that summarizes (in 100 words or less) the purpose of the measure" and "provide materials that explains the effect of a vote for or against the measure. These items will appear on the ballot."
The eight-page opinion on legalization legislation, which was requested by Sen. Andrew La Grone (R), describes the federal Controlled Substances Act (CSA), under which cannabis remains listed in the most strictly controlled category of Schedule I drugs. Attorney General Doug Peterson (R) wrote that "Congress has not amended the CSA to remove marijuana from Schedule I, nor have considerable efforts to administratively reschedule marijuana been successful."
Citing a 2005 U.S. Supreme Court ruling in a case concerning California patients who sought an exemption from enforcement under the CSA for cultivating and possessing cannabis for personal use, Peterson argued that the majority's opinion demonstrated that legalizing medical cannabis in Nebraska would be unconstitutional.
"It is the opinion of this office that the [Medical Cannabis Act] would suffer from the same legal infirmities as the California scheme in [Gonzalez v. Raich]," Peterson wrote. "Notwithstanding the fact that state-level marijuana legalization schemes have spread in the recent (and discretionary) unwillingness by the federal government to civilly enforce the CSA against states, that exercise of discretion simply does not change the federal law that remains on the books and which Congress has steadfastly maintained."
"Given Gonzales v. Raich, and given the text and legislative history of the CSA, there is no doubt that Congress intended the CSA to serve the purpose of making all manufacture, sale, and possession of regulated drugs illegal, except to the extent explicitly authorized by the CSA. Nothing about the federal government's relaxed view of its enforcement obligations under the CSA changes the fact that Congress intended the CSA to prohibit the type of legalization proposed by the MCA."
"In sum, we conclude that the MSA, by creating a state regulatory scheme that would affirmatively facilitate the cultivation, processing, wholesale distribution, and retail sale of federal contraband on an industrial scale, would frustrate and conflict with the purpose and intent of the CSA," Peterson concluded. "Accordingly, we conclude that the MCA would be preempted by the CSA and would be, therefore, unconstitutional."
On the other hand, more than 30 states have legalized medical cannabis since 1996 and the Supreme Court has never ruled that state legalization regimes are preempted by federal law—even in the Raich case, which merely said that federal officials can enforce federal laws against people who are following state laws.
"Raich was not a case about preemption and the attorney general's attempt to make it into one is misleading. He fundamentally misrepresents the Court's holding in that case," Sam Kamin, a professor at the University of Denver's Sturm College of Law, told Marijuana Moment.
Kamin said that Peterson's argument is similar to that made by the attorneys general of Nebraska and Oklahoma when they asked the Supreme Court to overturn the marijuana law of neighboring Colorado in 2014.
"The Court chose not to hear that case," he said.
"Congress may not require the states to pass marijuana prohibitions or to keep their marijuana prohibitions on the books," Kamin continued. "Nothing in Raich says otherwise."
That said, the impact of Peterson's memo may be primarily political, rather than legal, by raising the possibility that the federal government could make a preemption argument if the state enacted a medical marijuana program and the Justice Department chose for the first time to directly challenge it—a message that could cause some voters to rethink supporting the legalization measure if it appears on the state's 2020 ballot.
Sen. Anna Wishart (D), sponsor of the MCA and founding member of the committee behind the ballot measure, told Marijuana Moment that her legislation "is the product of hours of work with doctors, pharmacist, law enforcement, chambers of commerce and patients."
"We took best practices from all of the states that have already legalized medical cannabis and put together what I would consider one of the best public health models in the country," she said in response to the attorney general's opinion. "Two-thirds of states have medical marijuana laws, the first enacted 23 years ago and no one has successfully challenged them. In fact, Congress has directed the DOJ to back off these programs."
Since 2014, Congress has enacted and extended an appropriations rider that blocks the Justice Department from interfering with state medical cannabis laws.
"The Nebraska Attorney General's argument is nonsensical and motivated by his anti-marijuana ideology," Matthew Schweich, deputy director of the Marijuana Policy Project, which is working with local activists on the ballot measure, told Marijuana Moment. "Nebraskans understand that many other states have functional medical marijuana programs, which demonstrates the baseless nature of this preemption argument."
Sen. Adam Morfeld (D), who is working with Wishart on medical cannabis efforts, said that the AG's opinions comes as "no surprise" given that he has been a "chief opponent" of marijuana reform for years.
"Further, just as the legislature can reasonably regulate other constitutional rights such as speech, firearms and religion, they will be able to do the same if medical marijuana passes on the ballot," he added. "Right now people are suffering needlessly in Nebraska and being treated like criminals because of the attorney general and others."
Wishart said that the committee working to advance the ballot measure—Nebraskans for Sensible Marijuana Laws—is "confident that our petition will make it onto the ballot and pass and that Nebraskans will finally have a constitutional right to access a medicine that helps them."
"We are a country of dual sovereignty, complete with the 10th Amendment that affirms the rights of states," she said.
Read the Nebraska attorney general's full medical cannabis opinion below:
Nebraska AG on medical cann… by Marijuana Moment on Scribd
Texas State Police Memo Directs Officers To Stop Marijuana Possession Arrests
This story was updated to include comment from Morfeld.
Andrew Yang Peddles Marijuana-Themed Presidential Campaign Merchandise
2020 candidate Andrew Yang announced on Saturday that his campaign for the Democratic Party's presidential nomination is rolling out a line of marijuana-themed merch.
The limited edition products blend Yang's love of mathematics with his support for cannabis reform. A t-shirt being offered for $30 simply says, "Math. Money. Marijuana." And a now-sold-out baseball cap says "Math" on the front and displays a cannabis leaf on back. There's also a bumper sticker that says, "Legalize Marijuana."
Please visit Forbes to read the rest of this piece.
(Marijuana Moment's editor provides some content to Forbes via a temporary exclusive publishing license arrangement.)
Buttigieg Pledges To Decriminalize Possession Of All Drugs In First Term As President
South Bend, Indiana Mayor Pete Buttigieg released a comprehensive plan on Friday that calls for "decriminalizing all drug possession" in his first presidential term as a means to combat the opioid epidemic and treat addiction as a public health, rather than criminal justice, issue.
Decriminalization is just one action the 2020 Democratic presidential candidate said he'd pursue in order to reform the country's mental health care system and bolster substance abuse treatment. His plan also includes proposals to reduce sentences for drug offenses other than possession, increase access to the opioid overdose reversal drug naloxone and make it easier to implement syringe exchange programs.
America's addiction and mental health care crisis has been building for decades—due to decades of neglect by political leaders in Washington. Today, I'm proposing a new approach that tackles this crisis with the urgency and care it deserves. pic.twitter.com/U8F9DXJPC2

— Pete Buttigieg (@PeteButtigieg) August 23, 2019
Buttigieg's "Healing and Belonging in America" plan emphasizes the need to divert people suffering from addiction away from prisons and into treatment. He said he'd accomplish that by expanding diversionary programs and evidence-based training "for drug courts, mental health courts, and other alternatives to incarceration for justice-involved persons."
The goal of decriminalization and diversion is to reduce "the number of people incarcerated due to mental illness or substance use by 75 percent in the first term."
Our country is in the midst of a mental health and addiction crisis, worsened by decades of stigma and political neglect. I'll bring a new approach, rooted in commitment and community, to tackle this crisis with the urgency it deserves. https://t.co/spBoh5KH4X

— Pete Buttigieg (@PeteButtigieg) August 23, 2019
Under his plan, sentencing reform for drug offenses other than possession would be applied retroactively and coupled with expungements for past convictions. Buttigieg pointed to research demonstrating that "incarceration for drug offenses has no effect on drug misuse, drug arrests, or overdose deaths" and instead "actually increases the rate of overdose deaths."
"We cannot incarcerate ourselves out of this public health problem."
"To ensure that people with a mental illness or substance use disorder can heal, we will decriminalize these conditions," the proposal states. "When someone is undergoing a crisis or is caught using a drug, they should be treated by a health professional rather than punished in a jail cell."
"All presidential candidates should join Pete Buttigieg in recognizing that the criminalization of people for their drug use is wrong and simply bad policy," Maria McFarland Sánchez-Moreno, executive director of the Drug Policy Action, said in a press release. "Possession of drugs for personal use is the single most arrested offense in the United States, eclipsing arrest rates for any other offense. With overdose numbers skyrocketing and entire communities, disproportionately black or brown, suffering from criminalization, it's time for policymakers to shift gears. Taking an evidence-based, health-centered approach to address this crisis is not only true leadership – it's common sense."
The mayor also made harm reduction policies a key component of his strategy. He said take-home naloxone programs would be expanded to all 50 states by 2024 and that harm reduction services would be expanded "to reduce overdose deaths and the spread of infectious diseases related to needle sharing."
The plan would make naloxone "broadly available in order to reverse overdoses" and remove "legislative and regulatory restrictions on the use of federal funds for syringe service programs."
Buttigieg said the federal government should provide funding for state and local health departments to purchase the medication, make sure that it's "available in public spaces and workplaces" similar to first aid kids and encourage "co-prescribing of naloxone with opioids, either by individual physicians or direct dispensing by pharmacists."
Existing federal law makes it difficult to establish syringe exchange programs, in part because federal funds can't be used to buy needles. The restrictions "hamper state and local responses, both because they limit resources and because they convey a negative message about the value of these programs, despite overwhelming scientific evidence that they can prevent transmission of HIV and hepatitis."
In addition to lifting those barriers, the candidate said the Centers for Disease Control and Prevention "would also work with states to remove any criminal liability for those participating in" syringe exchange programs.
"Harm reduction programs are a critical part of any effective response to the opioid and injection drug use crisis. They minimize the negative impact of drug use without encouraging it, while reducing other side effects of drug use. In particular, this means access to syringe service programs for people who inject drugs, that link them to treatment, and provides access to sterile syringes. These programs help prevent transmission of HIV, viral hepatitis, and other infectious diseases associated with needle sharing, and reduce overdoses by deploying medication such as naloxone that help reverse the effects of opioids."
One harm reduction policy that didn't make the cut in Buttigieg's plan is safe injection sites, where people could use illicit drugs under the supervision of medical professionals who could reverse overdoses and recommend treatment options. Sens. Bernie Sanders (I-VT) and Elizabeth Warren (D-MA), who are also running for the Democratic nomination, both proposed legalizing such facilities as part of criminal justice reform plans they released this month.
"Decades of failed mental health and addiction policy, coupled with mass incarceration that criminalized mental illness and drug use, have left us with a mental health and addiction care system so broken that today there are more people with serious mental illness in prisons than in treatment facilities," Buttigieg said.
The candidate also made ending incarceration for drug possession—as well as legalizing marijuana—central principles of his previously released criminal justice reform plan, which he released last month.
But while the prior plan did not explicitly describe the move as "decriminalizing" drugs, even though advocates commonly use that word to refer to policies that remove the threat of being imprisoned for possession, the new document does use that terminology—signaling a shift in clarity as Buttigieg continues to develop his campaign messaging.
In other instances, he borrowed language from his criminal justice reform plan, specifically as it concerns how criminalizing drug use can increase rates of overdose, for his mental health proposal.
"Despite equal rates of use, Black Americans are nearly four times as likely to be arrested for using marijuana," the criminal justice plan states. "Research shows that incarceration for drug offenses has no effect on drug misuse, drug arrests, or overdose deaths. In fact, some studies show that incarceration actually increases the rate of overdose deaths."
Buttigieg mentioned that, as with drug offenses, black people are also more likely to die from overdoses. And that's due to "the current broken system that criminalizes mental illness and addiction" that was "built during the crack epidemic of the 1980s."
Elizabeth Warren's Criminal Justice Plan Involves Legalizing Marijuana And Safe Injection Sites
This story was updated to include comment from the Drug Policy Action.
Photo courtesy of Flickr/Gage Skidmore.
White House Drug Officials Say Legal Marijuana Is Up To States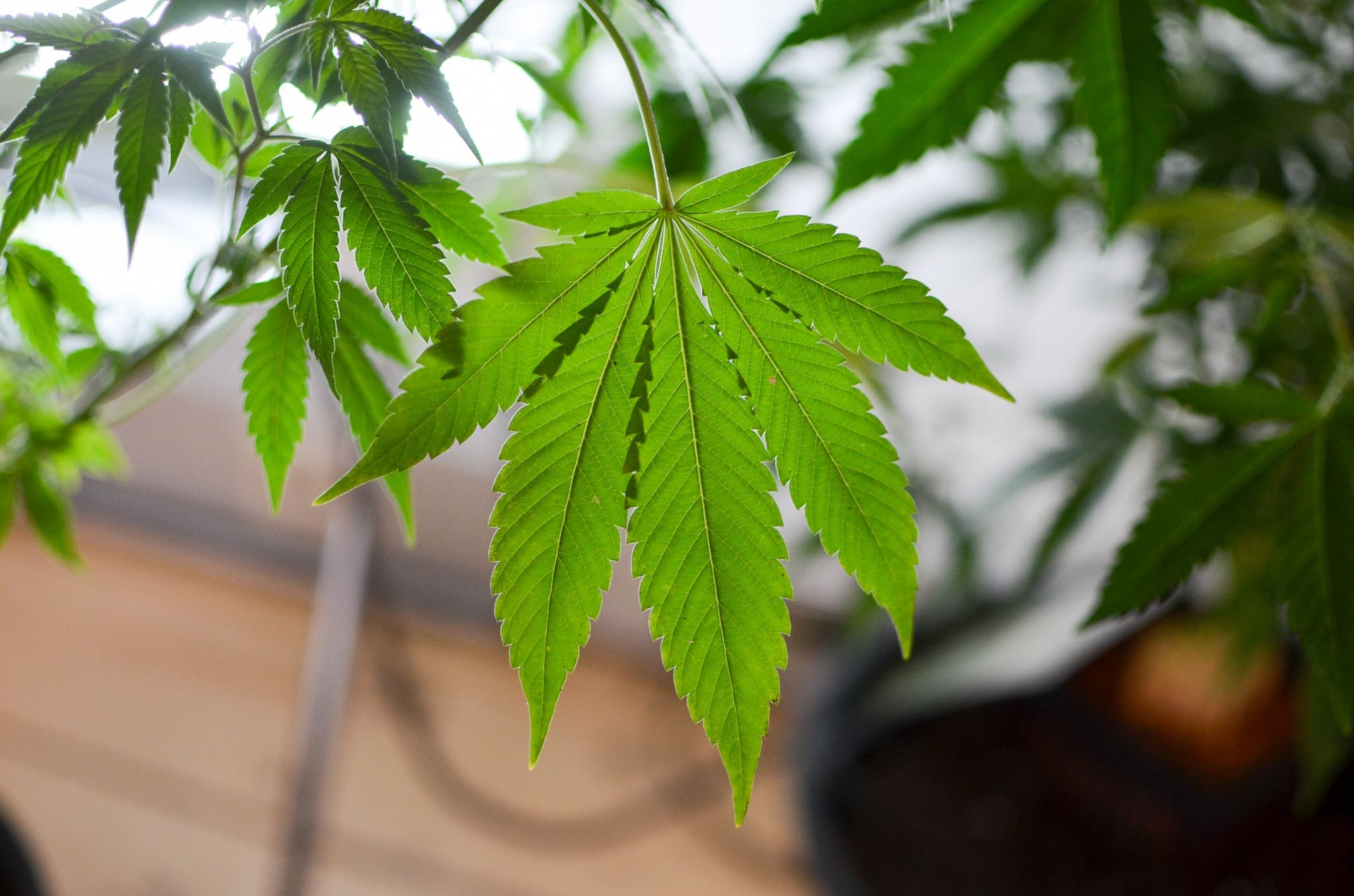 Two top federal drug officials, including the White House drug czar, recently said that marijuana legalization should be left up to states.
The comments stand out coming from the Office of National Drug Control Policy (ONDCP), which has historically played a central role in defending blanket federal prohibition.
Jim Carroll, the Trump-appointed drug czar who directs the administration's drug policies, told Fox 59 reporter Kayla Sullivan that he considers legalization a states' right issue. He added that he'd like to see targeted education campaigns concerning cannabis use during pregnancy and underage usage as well as research into impaired driving.
Got the answer: He believes it should be left up to the state. However, he does want to educate people on the effect marijuana has on young brain development, pregnant women and wants to come up with better guidance & testing for marijuana while driving. https://t.co/eifryNJB1j

— Kayla Sullivan (@KaylaReporting) August 14, 2019
It's a particularly notable position given that federal law stipulates that the drug czar is required to "take such actions as necessary to oppose any attempt to legalize the use of a substance" listed as Schedule I under the Controlled Substances Act, including marijuana.
Even if Carroll's remarks arguably don't directly violate that statute, they are significant in that he doesn't seem to have taken the opportunity to proactively oppose state legalization efforts when asked by a reporter.
Anne Hazlett, senior advisor at ONDCP, also weighed in on cannabis legalization on Wednesday, telling CentralIllinoisProud.com that marijuana legalization is "a state decision."
"Marijuana is an ongoing challenge that is being addressed in many of our states," she said. "This is a state decision, and we would like to see additional research done so that these decisions being made at a state level are being made in a manor that is fully informed."
Though the comments from Carroll and Hazlett seem to reflect an evolving understanding of the federal government's role in imposing prohibition on the states, the ONDCP director has previously made clear he's not enthusiastic about the burgeoning legal market.
During a House Committee on Oversight and Reform hearing in May, Carroll raised concerns about THC potency in marijuana products, saying "the marijuana we have today is nothing like what it was when I was a kid, when I was in high school."
"Back then the THC, the ingredient in marijuana that makes you high, was in the teens in terms of the percentage," he said. "Now what we're seeing is twice that, three times that, in the plant."
He also said that more research is needed and that the Drug Enforcement Administration as well as the Department of Health and Human Services are "working hard to make sure that we understand the impact of legalization of marijuana on the body."
Federally Funded Journal Exposes How Marijuana Prohibition Puts Consumers At Risk
Photo courtesy of Philip Steffan.