National Sheriffs' Association Calls For Marijuana Rescheduling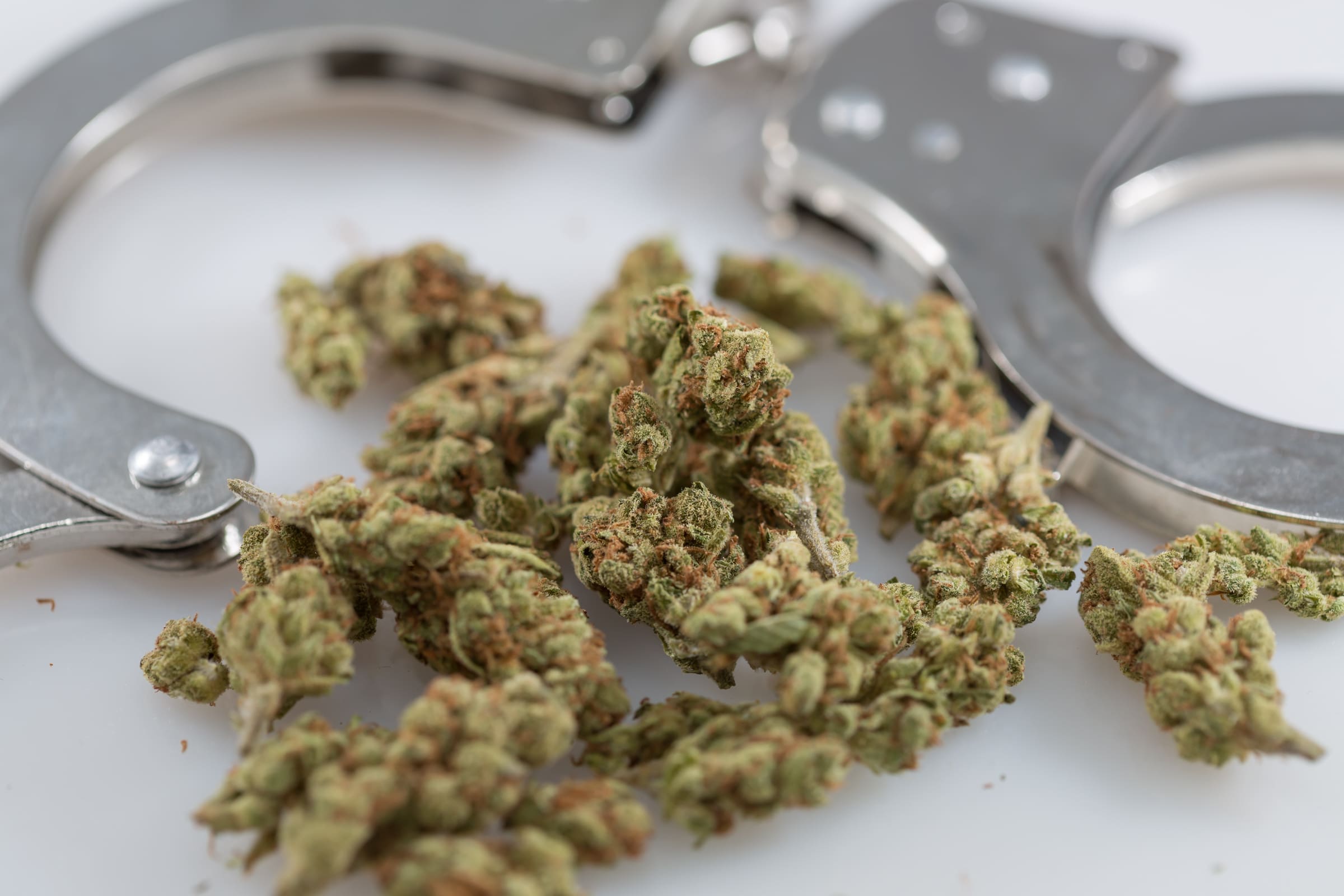 The National Sheriffs' Association (NSA) approved a resolution last week that calls for the federal rescheduling of marijuana, while at the same time reaffirming the group's opposition to legalizing cannabis.
The resolution, first reported by The Washington Examiner, states that the association considers legalization a public health and safety concern but that it has "compassion for those who are suffering from debilitating illnesses" for which they seek out medical cannabis.
The group emphasized its opposition to state-level legalization and even decriminalization policies, which it argues have not achieved their goal of eradicating the illicit market and "have oftentimes resulted in more organized drug trafficking organizations."
But when it comes to research into marijuana's therapeutic potential, NSA said the federal government should move cannabis from Schedule I to Schedule II under the Controlled Substance Act.
Federal "statutory and regulatory barriers have prevented the thorough research and study on the use of cannabis for the purpose of obtaining definitive and undisputed scientific evidence to determine whether cannabis has a positive medical benefit to its use, and has prevented research leading to the ability to accurately quantify impairment levels of those who consume cannabis," the resolution states.
"NOW, THEREFORE, BE IT RESOLVED, the National Sheriffs' Association supports the reclassification of marijuana as a Schedule II drug under the Controlled Substances Act in order to remove those impediments and allow greater research."
It's a position that a vast majority of NSA's membership supports, according to a survey the group conducted of 467 sheriffs. Eighty-five percent of those polled said that they want more research into cannabis.
The same survey showed that 65 percent of sheriffs believe that crime has increased in places where marijuana has been legalized, 84 percent claim legalization led to more cases of impaired driving and 74 percent said that their departments required additional resources to combat cannabis-related crimes.
But there was a strong consensus among members on what needed to happen in order to promote research into medical cannabis.
The resolution urged Congress and the U.S. attorney general to "take immediate and additional steps to promote and actively pursue scientific research and rigorous testing to determine any efficacy of cannabis for medical purposes by removing the federal statutory and regulatory barriers that prevent these scientific endeavors."
Those steps include rescheduling marijuana to Schedule II, a less restrictive category that scientists have argued would be more conducive to research objectives.
That's a significant evolution from the last time NSA weighed in on cannabis reform in 2015, when the association approved a resolution flatly opposing medical and adult use legalization and said Congress should "allow full enforcement of the Controlled Substances Act, especially as it relates to marijuana." That measure was silent on cannabis's scheduling status.
Still, NSA said at the end of its latest resolution that it "remains opposed to efforts to legalize marijuana for recreational purposes in the United States and opposes the bypassing of the rigors FDA research and approval process for any proposed medical uses of marijuana or its derivatives."
Analysis: Breaking Down Congress's Vote To Protect Legal Marijuana States From Federal Enforcement