Nancy Pelosi Suggests Marijuana And Yoga As Opioid Alternatives
The top Democrat in the U.S. House says that doctors should more often suggest medical marijuana and yoga to patients in pain instead of doling out so many prescription opioids.
"Doctors say, 'Don't tell us how many pills we can prescribe.' Well maybe we should," House Minority Leader Nancy Pelosi (D-CA) said at a press conference last week. "Others say there are other ways to relieve stress and relieve pain and that you don't need opioids in the first place. We are too reliant to transition from them. Marijuana, yoga, all kinds of other things that are homeopathic but are not addictive in this dangerous way."
Pelosi, who represents San Francisco in Congress, has long been a supporter of medical cannabis.
Her new remarks about marijuana as a safer alternative to opioids were made at an event in support of opioid treatment, prevention and research funding legislation recently filed by Sen. Elizabeth Warren (D-MA) and Congressman Elijah Cummings (D-MD).
A growing body of research suggests that states with legal marijuana access see reduced opioid overdose rates.
Earlier this year, U.S. Sen. Kirsten Gillibrand (D-NY) called out pharmaceutical companies for opposing marijuana legalization.
"To them it's competition for chronic pain, and that's outrageous because we don't have the crisis in people who take marijuana for chronic pain having overdose issues," she said. "It's not the same thing. It's not as highly addictive as opioids are."
Over the weekend, Pelosi's Republican counterpart in the House, Speaker Paul Ryan, told some marijuana jokes in a video message played at the White House Correspondents Association dinner.
Photo courtesy of Gage Skidmore.
North Dakota Marijuana Legalization Measure Winning In Latest Poll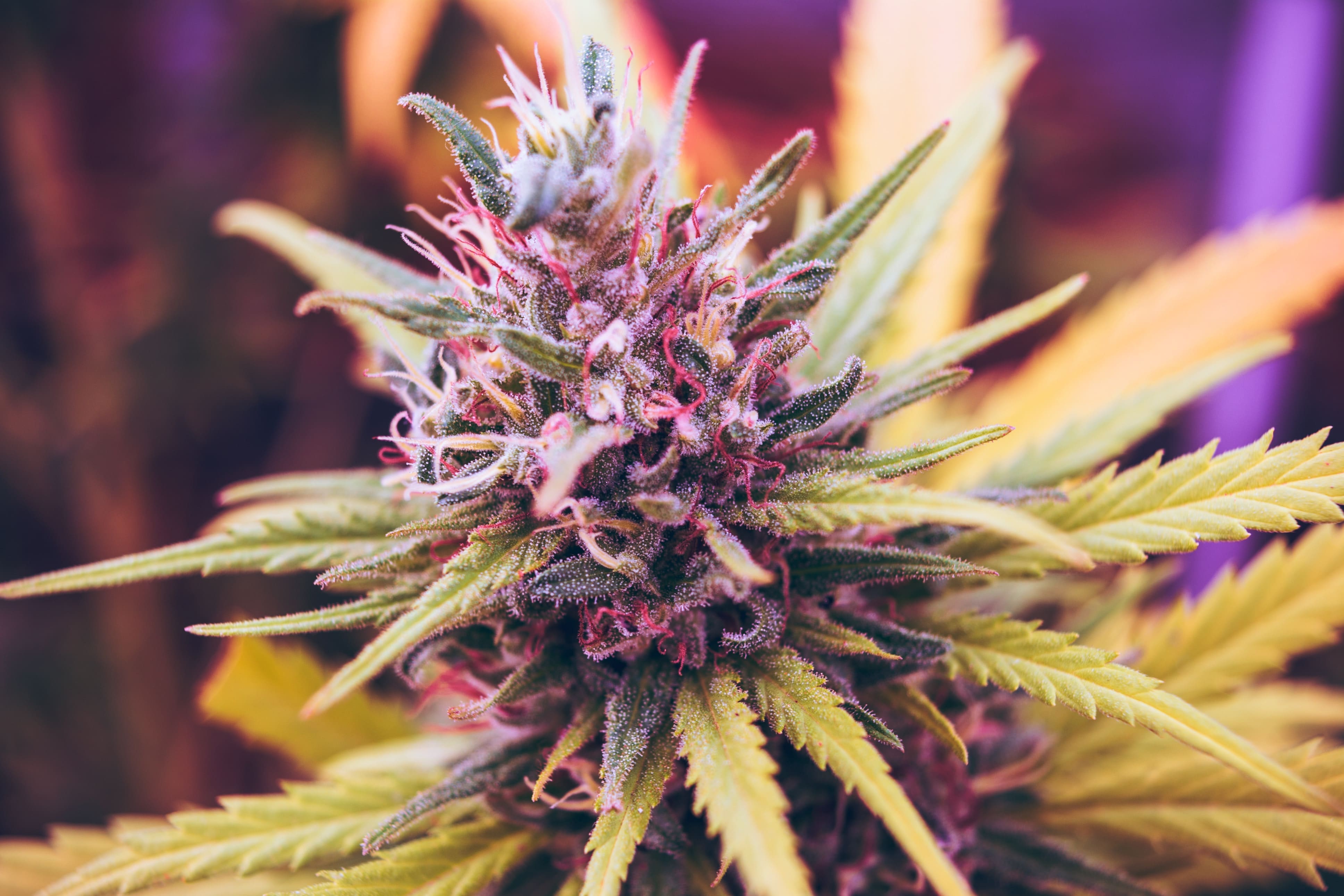 North Dakota voters appear poised to legalize marijuana via a ballot measure next month, according to a new poll.
Measure 3, which would legalize small amounts of cannabis for adults 21 and over in one of the country's most conservative states, is ahead among likely voters by a margin of 51 percent to 36 percent in the survey released on Sunday.
North Dakota has brought marijuana policy reform supporters pleasant surprises before. Medical cannabis was approved there by an overwhelming majority of voters in 2016, for example, and will be available to patients sometime in 2019.
And despite little pro-legalization funding and relatively large spending in opposition to the ballot measure—a flip of the usual paradigm seen in most other states with cannabis initiatives—libertarian-leaning and younger voters on the prairie appear to be pushing Measure 3 towards a slim victory.
The results sharply contrast to those of another poll released earlier this month, which found the marijuana measure losing, 59 percent to 30 percent.
And although legalization support was significantly larger than opposition in the new survey, 13 percent of the 412 respondents say they are still undecided, leaving the issue very much in balance in the lead up to Election Day.
Nonetheless, legalization advocates are pleased with the new polling result.
"Despite a big-money funded misinformation campaign from the opposition, this poll reveals that most North Dakotans are ready to end the failed prohibition of marijuana in the state," NORML Executive Director Erik Altieri said in a press release. "By voting 'Yes' on Measure 3, North Dakotans could save the state millions of taxpayer dollars currently being spent on arresting otherwise law-abiding adults for possession of a plant that is objectively less harmful than legal alcohol and tobacco, allow law enforcement to allocate their limited resources to focus on violent crime, and defend individual freedom."
But activists know that the opposition has more money, and aren't taking anything for granted over the next few weeks.
"The message of ending marijuana arrests is resounding in North Dakota, and these results demonstrate that voters are hearing our call for action. This is a dogfight, and LegalizeND will continue to set the record straight when it comes to adult-use marijuana," Cole Haymond, a campaign advisory for Legalize ND, said.
Consistent with other states where medical marijuana has become legal, the measure performed best with voters under 50 in the new poll. Fifty-seven percent of respondents were 50 or older, suggesting that if younger voters turn out on Election Day, the measure may stand an even better chance of success.
"Passage of Measure 3 is greatly dependent upon the voters under the age of 50 voting in at least their historical percentages," reads a polling memo by The Kitchens Group, which conducted the survey. "If the electorate is skewed toward the older, more conservative voters, passage could be problematic."
But Measure 3 is being sold to voters on a personal responsibility platform, with emphasis on harsher penalties for sales to minors—and on marijuana's proven ability to alleviate opiate-related overdoses and deaths.
When these aspects of the ballot measure were mentioned to poll respondents, support increased by the end of the eight-question survey.
Both before and after the push-polling, the percentage of voters who said they would "definitely" vote no stayed at a consistent 29 percent, suggesting that North Dakota has only a hardcore minority of prohibition-minded voters, with many more undecideds and pro-legalization voters.
The ballot measure is very far-reaching compared to those proposed in other states. It would allow possession, cultivation and sales of marijuana, with no set limits, though lawmakers would almost certainly enact regulations in the event of the measure's passage. It would also expunge prior cannabis convictions.
The poll was conducted between October 11 and 14, and has a margin of error or +/- 4.9 percentage points.
Voters in seven states will consider marijuana ballot measures on Election Day this year.
North Dakota's Marijuana Legalization Supporters Outraised By Opponents, Filings Show
Mexican Government Officials Visit Canada To Learn About Marijuana Legalization
The office of Mexican President-elect Andrés Manuel López Obrador announced on Friday that key members of his incoming cabinet will discuss marijuana legalization with Canadian government officials on a visit to the country next week.
As part of the trip by seven secretaries-designate, officials from the two nations will meet about issues such as human rights, inclusive governance and "regulation of cannabis use," a press release from López Obrador's transition team said.
Among those taking the trip north will be Olga Sánchez Cordero, the likely next interior secretary of Mexico, who has previously said she would encourage the new president to legalize marijuana and pursue broader drug policy reforms.
Canada's marijuana legalization law went into effect this week.
López Obrador will be sworn in as president on December 1.
Canadian Lawmaker Vapes Marijuana And Doesn't Care What Anyone Thinks
A Canadian member of Parliament openly consumes marijuana, something he says will be completely normal and not at all noteworthy soon in light of the country's new legalization law that went into effect this week.
"Just as someone might have a glass of wine or a scotch on a Friday night, I would turn to my vaporizer," MP Nathaniel Erskine-Smith said in an interview with CBC news.
But it's not all about getting high for fun and relaxation for the member of Liberal Prime Minister Justin Trudeau's party. He also consumes cannabis medicinally.
"I have Crohn's, so sometimes I turn to it for that reason as well," he said.
Within a matter of years, though, no one will care whether lawmakers toke up, Erskine-Smith believes.
"Five years from now, no one will be interested in this question because we'll all recognize we're responsible adults, and this is far less harmful than alcohol, far less harmful than tobacco," he said. "And we should use it responsibly, yes, because there are potential harms."
"Certainly Canadians are capable of doing this because we've been doing it for decades."
On that point, Erskine-Smith acknowledged that he too has been consuming cannabis before prohibition officially lifted on Wednesday.
"It would be sort of silly for me to stop now, wouldn't it?" he asked.
Trudeau himself previously admitted that he illegally smoked marijuana while serving in Parliament, but said this week that he has no intention of consuming cannabis now that it is legal.
MP Nathaniel Erskine-Smith says he enjoys cannabis, and that five years from now, no one will care to ask him about it. pic.twitter.com/L7U3N46EwW

— CBC News: The National (@CBCTheNational) October 18, 2018
Canada's Liquor Stores Will Heavily Outnumber Marijuana Stores On Legalization's Launch
Photo courtesy of Cannabis Culture.