Mothers Demand Baltimore Police End Marijuana Arrests And Instead Focus On Murders
"Mayor Pugh, stop pot arrests. Solve murders instead."
That's the message the advocacy group Mothers of Murdered Sons and Daughters United (MOMS) is sending to Baltimore Mayor Catherine Pugh and local police officials after they declined to embrace a marijuana policy change at the city attorney's office.
Important billboard from @momsstopmurder around Baltimore today urging @MayorPugh50 & Baltimore PD to focus on real public safety: prioritize solving murders, not arrests for pot possession https://t.co/4LZ0cSxnIc

— Matt Ferner (@matthewferner) February 20, 2019
The office announced last month that it would no longer prosecute people for cannabis possession and will move to  expunge the records of individuals with prior convictions going back to 2011.
Pugh said that she supports what Baltimore State's Attorney Marylin Mosby is "attempting to address, namely the unnecessary criminalization of those who possess marijuana merely for personal use," but that illicit drug sales "fuel criminality in our neighborhoods, which leads to violence."
MOMS sees it differently. The organization, which advocates and provides services for victimized families "to move toward healing," is frustrated over low police clearance rates for homicide and feels that prosecuting people for non-violent marijuana offenses is a waste of law enforcement resources.
And that frustration escalated after Interim Baltimore Police Commissioner Gary Tuggle dismissed the city attorney's policy change and said his officers would continue to arrest people for cannabis possession.
To bring attention to the issue, MOMS will be driving a truck around City Hall and police headquarters with a billboard featuring the mayor and their message. The group also launched a website outlining its concerns:
"The Baltimore Police Department has said that it will still arrest people for having marijuana, even though the State's Attorney no longer prosecutes marijuana possession in Baltimore. Mayor Pugh can demand that her new police commissioner stop wasting law enforcement resources on pot possession arrests."
For the past three years, there's been an average of one homicide a day in Baltimore. Arrests were made in just 27 percent of such cases in 2017.
At least one recent study supports the idea that ending cannabis criminalization can help police prioritize more serious crimes. An analysis of law enforcement clearance rates in Colorado and Washington state showed that police started making more arrests for violent and property crimes after the states legalized—a trend that didn't occur in non-legal states.
Photo courtesy of MOMS.
Cory Booker Endorses Bill To Legalize Marijuana In New Jersey
Efforts to legalize marijuana in New Jersey received a high-profile endorsement on Friday, with U.S. Sen. Cory Booker (D-NJ) voicing support for the bill in a statement.
The senator, who is a 2020 Democratic presidential candidate and also sponsored congressional legislation to end federal cannabis prohibition, is the latest in a growing list of political leaders who've advocated for the bill, which was approved by state Senate and Assembly committees earlier this week and is expected to receive floor votes in both chambers on Monday.
"New Jersey is the first state in the country to couple decriminalizing marijuana with strong criminal justice reform measures to redress the decades of immense harm inflicted by an unfair system," Booker said. "All too often, communities of color and low-income individuals are unjustly impacted by our broken drug policies, but by including measures to expunge records and reinvest in the communities most impacted, our state has the opportunity to lead in prioritizing social justice."
NJ is set to vote on a marijuana legalization bill that has strong measures to reverse the damage of the War on Drugs.

I hope this bill passes & NJ can lead the nation on this. Marijuana legalization & social justice *must* go hand in hand. We can't have one without the other.

— Sen. Cory Booker (@SenBooker) March 22, 2019
The bill's focus on social equity provisions has been critical in shoring up support as the legislature gets closer to a vote. Gov. Phil Murphy (D) has been putting out calls to advocates and lawmakers to get the legislation advanced, which would fulfill a campaign promise of his.
"With this bill, New Jersey legislators can send a strong message to the country that marijuana legalization and social justice must be inextricably linked," Booker said. "I'm hopeful our state will succeed in setting this example."
It's been a complicated process to form a coalition united around passing legalization in New Jersey. Disagreements between the governor and lawmakers about certain aspects of the bill such as tax rates and regulatory structures were finally resolved earlier this month when a compromise was reached. And amendments to expand expungement provisions gave the mayors of the state's two largest cities proper assurance to back the legislation.
That said, Newark Mayor Ras Baraka (D) and Jersey City Mayor Steven Fulop (D) continue to push for automatic expungements, as opposed to virtual expungements. Murphy said that automatic expungements is not a feasible policy.
"Now more than ever, we must work together," the mayors said in a statement on Friday. "Again, we stand in unison in support of this legislation that could potentially become New Jersey's law. We should aim to become a model state from which other states can clearly follow. We should address these issues in a manner that protects our communities and the people that live here."
Mayors @rasjbaraka & @StevenFulop announce support of the proposed cannabis legislation after assurance from state leaders that they will continue to seek full automatic expungement. https://t.co/QN1LeDt6wl pic.twitter.com/bJFbTHOR0a

— City of Newark (@CityofNewarkNJ) March 22, 2019
On Thursday, the governor's office also released a list of quotes from lawmakers, activists and spiritual leaders voicing support for the legalization legislation.
"If we have learned anything at all, it is that the status quo has been disproportionately unfair to minority communities," Assembly Speaker Craig Coughlin (D) said. "This bill is a step in the right direction to correct that inequality."
Senate President Steve Sweeney (D) agreed, saying the legalization bill will "advance social justice, legal justice and economic justice in meaningful ways."
"This is an opportunity for continued progress as we strive for a society that respects the rights of everyone," he said.
Whether the legislation will be approved is yet to be seen. NJ.com is keeping track of where lawmakers currently stand on the bill, and as of Friday afternoon their online whip count shows that a majority in the Senate plan to vote against it, while votes allocated so far in the Assembly are roughly even.
Photo courtesy of Jamelle Bouie.
Connecticut Lawmakers Hold Two Simultaneous Hearings On Marijuana Legalization Bills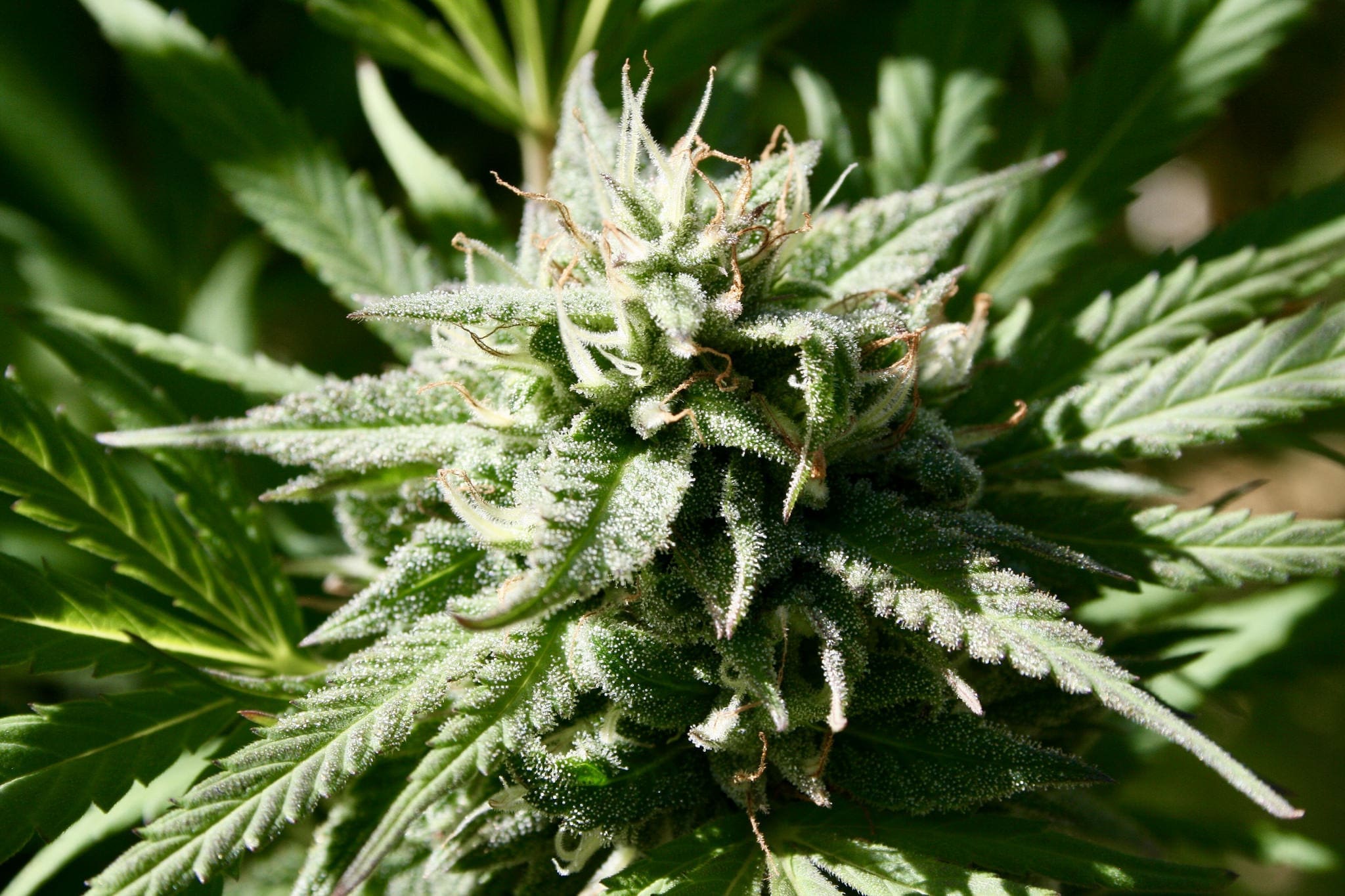 Two Connecticut committees held hearings on bills to legalize marijuana and expand the state's medical cannabis program on Friday.
The proposed legislation would permit adults 21 and older to possess, purchase and consume certain amounts of marijuana for personal use. The House bill also includes a number of social equity provisions that are meant to encourage people from communities that were disproportionately impacted by prohibition to participate in the legal industry.
While reform advocates generally support the bills, they've also made a series of recommendation to increase the focus on restorative justice and to include policies such as allowing home cultivation.
In the legislature's General Law Committee, witnesses including a commissioner for the state's medical cannabis program and social equity advocates testified about HB 7371. That bill would establish a governor-appointed commission to regulate the industry, give licensing priority to individuals from communities most impacted by the drug war and require the commission to conduct a study on permitting a home grow option and microbusinesses.
"The time has come to move this forward. We think this is a fantastic start [and] there is definitely some amazing language in here," Jason Ortiz, president of Connecticut United for Reform and Equity (CURE), said at the hearing. "There's just some other pieces that we think undermine the really good parts that we can strike out and maybe amend and move the basic ideas forward."
Advocates want to change the legislation so that home cultivation and microbusinesses are allowed from the outset, for example.
"Marijuana prohibition was borne of misinformation and racism and it continues to be enforced unequally to this day," Karen O'Keefe, director of state policies at the Marijuana Policy Project (MPP), testified.
Over in the Judiciary Committee, experts dedicated significant time to testimony about the public health and safety impacts of cannabis legalization. Lawmakers pressed the witnesses on issues such as labeling requirements, what kinds of edibles should be allowed, impaired driving and the mental health affects of consuming high-THC marijuana varieties.
The bill before that panel, SB 1085, would also legalize cannabis for adult use. But the legislation has a focus on expungements for individuals with prior marijuana convictions for possession of 1.5 ounces or less.
As with the House bill, advocates are supportive of the spirit of the legislation but feel certain provisions fall short. For example, MPP said that expungements should apply to convictions for any kind of cannabis conviction. The organization also called for a home grow option, which is not included in either legalization bill under consideration.
Two other pieces of cannabis legislation were discussed at the Judiciary committee hearing. One would create a misdemeanor penalty for driving while consuming marijuana and provide $500,000 in funding for law enforcement to train officers as drug recognition experts. The other bill specifies that employers don't have to provide special accommodations for employees who use cannabis while working.
As one of the states considered most likely to legalize cannabis in 2019, the hearings offer another example of how the conversation around reform has shifted from "should it be legal" to "how should it be legal," with the hearings largely concentrated on defining and promoting social equity provisions.
If either bill makes it through the legislature, Gov. Ned Lamont (D) is expected to sign.
It's time for #CT to legalize marijuana for recreational use. We should expunge criminal charges for simple possession. This will lead to a safer market, and some of the proceeds can be used to correct historical wrongs and support addiction services. https://t.co/BruJ1l1TY6

— Gov. Ned Lamont (@GovNedLamont) March 22, 2019
He's called the issue one of his "priorities" for the current legislative session and spoke about the issue during a budget speech last month.
Committee votes are expected on Monday.
Military Veterans Organizations Press Congress On Medical Marijuana Research
Photo courtesy of Brian Shamblen.
GOP Lawmakers Want Marijuana Banking Vote Delayed In Congress