Legalizing Marijuana Helps Police Solve Other Crimes, New Study Shows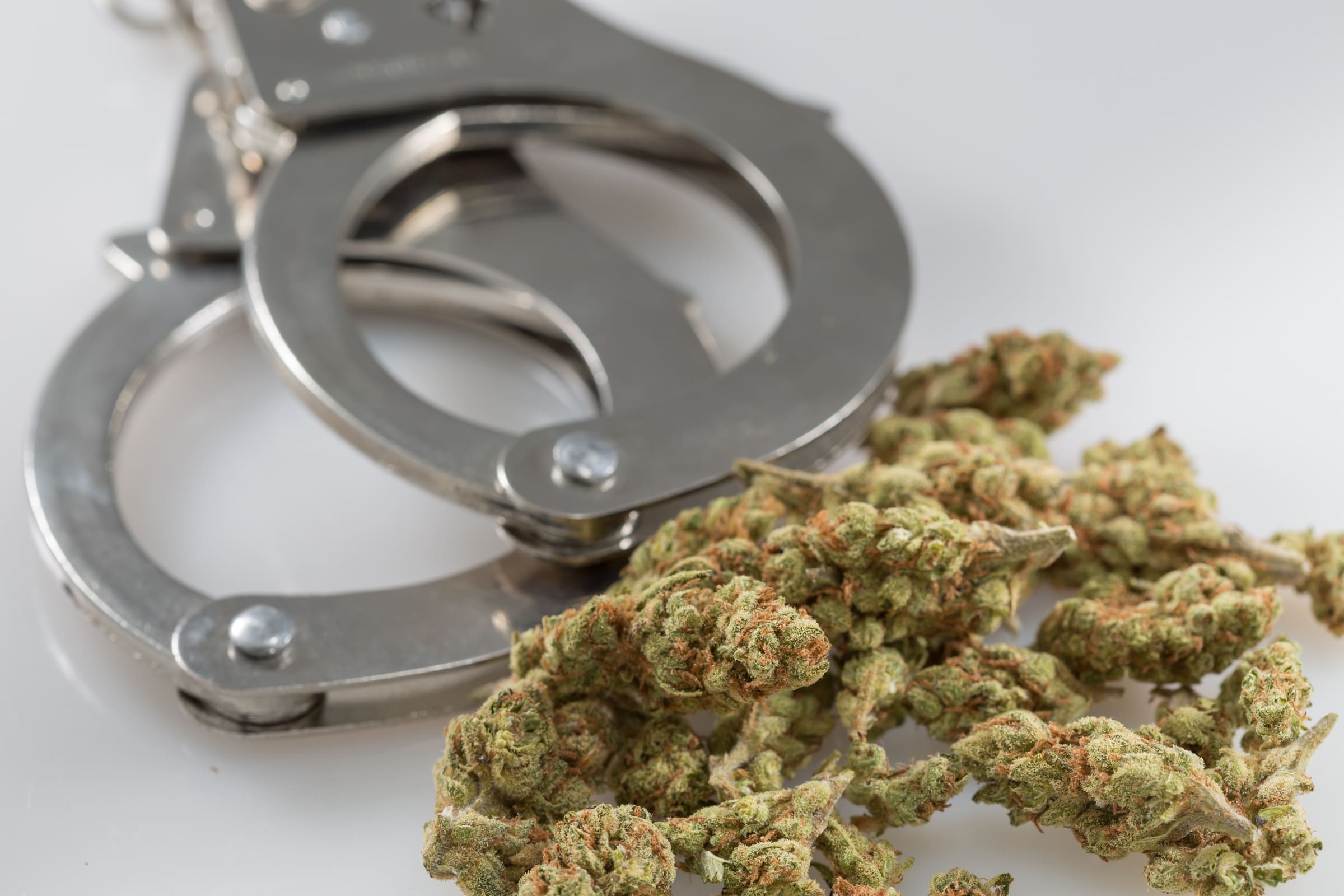 Marijuana activists have long argued that legalization would free up police departments to focus on other crimes. But six years after Colorado and Washington State voted to end prohibition, what does the evidence show?
A new study published in the journal Police Quarterly indicates that advocates were right after all. Police clearance rates—a figure that represents the number of crimes that resulted in an arrest divided by the total number of reported crimes—increased in both states post-legalization.
Logically, the argument makes sense. Before a state makes it legal to possess marijuana, for example, there are officers who will take time to investigate and charge individuals for low-level cannabis offenses. But when a state legalizes, they no longer have to allocate law enforcement resources to marijuana-related crimes, thereby enabling officers to go after different, and sometimes more serious, cases.
But up until this study, there wasn't much researching exploring the direct relationship between legalization and crime clearance rates. For the first time, researchers demonstrated that—in Colorado and Washington State, at least—police were able to make more arrests for various crimes post-legalization. That includes violent crimes, property crimes, burglaries and motor vehicle thefts.
"While our results cannot specifically explain why police clearance rates have increased in Colorado and Washington, we think the argument that legalization did in fact produce a measurable impact on clearance rates is plausible," the researchers concluded. "Our models show no negative effects of legalization and, instead, indicate that crime clearance rates for at least some types of crime are increasing faster in states that legalized than in those that did not."
"As we document here, prior to legalization, several crimes clearance rates were either flat or decreasing. However, in the post-legalization period, we see considerable improvement. We cannot offer with absolute certainty that these changes are entirely the result of marijuana legalization, though we are quite certain that legalization has not unduly hampered police performance, at least as measured by clearance rates. Moreover, in the absence of other compelling explanations, the current evidence suggests that legalization produced some demonstrable and persistent benefit in clearance rates, benefits we believe are associated with the marijuana legalization proponents' prediction that legalization would positively influence police performance."
Alright, so how did crime clearance rates change post-legalization?
There were some modest differences in clearance rates between Colorado and Washington State, but the overall trend revealed an increase in these two states compared to all other states, the study found. Here's a breakdown of the clearance rate changes for four different crime types:
Marijuana possession arrest rate
Likely the most obvious result of marijuana legalization at the state-level is that arrests for marijuana possession would decrease. Dramatic declines in cannabis possession rates were observed in Colorado and Washington State following the passage of legalization initiatives in 2012.
Violent crime
Clearance rates for violent crimes were steadily declining in Colorado and Washington State before the states legalized marijuana. In Colorado, those clearance rates slightly increased and stabilized post-legalization. In Washington State, violent crime clearance rates also increased after the end of cannabis prohibition.
"Conversely, while there was a jump in the trend line for average violent clearance rate at the point of intervention at the national level, post-intervention clearance trends did not shift upward as occurred in the treatment states," the study authors wrote. "This set of findings suggests that right around the time of legalization, clearance rates trends seemed to increase for violent crime in general for both Colorado and Washington, though no similar shifts are noted for the country as a whole."
Property crime
While many pro-legalization have contended that cannabis reform would result in more police officers focusing on more serious crimes, "it is likely that police already spent a significant amount of resources investigating more serious crimes," the study authors wrote.
And so one of the study's more significant findings concerns property crimes—clearance rates for which significantly increased in Colorado and Washington State post-legalization. Meanwhile, the U.S. average property crime clearance rate decreased during the same time period.
"[I]n the absence of other compelling explanations, the current evidence suggests that legalization produced some demonstrable and persistent benefit in clearance rates, benefits we believe are associated with the marijuana legalization proponents' prediction that legalization would positively influence police performance," the study's conclusion reads.
Legalizing Marijuana Doesn't Lead To Higher Youth Use, New Study Shows
Feds Call For Even More Marijuana Research After Hosting Cannabis Workshop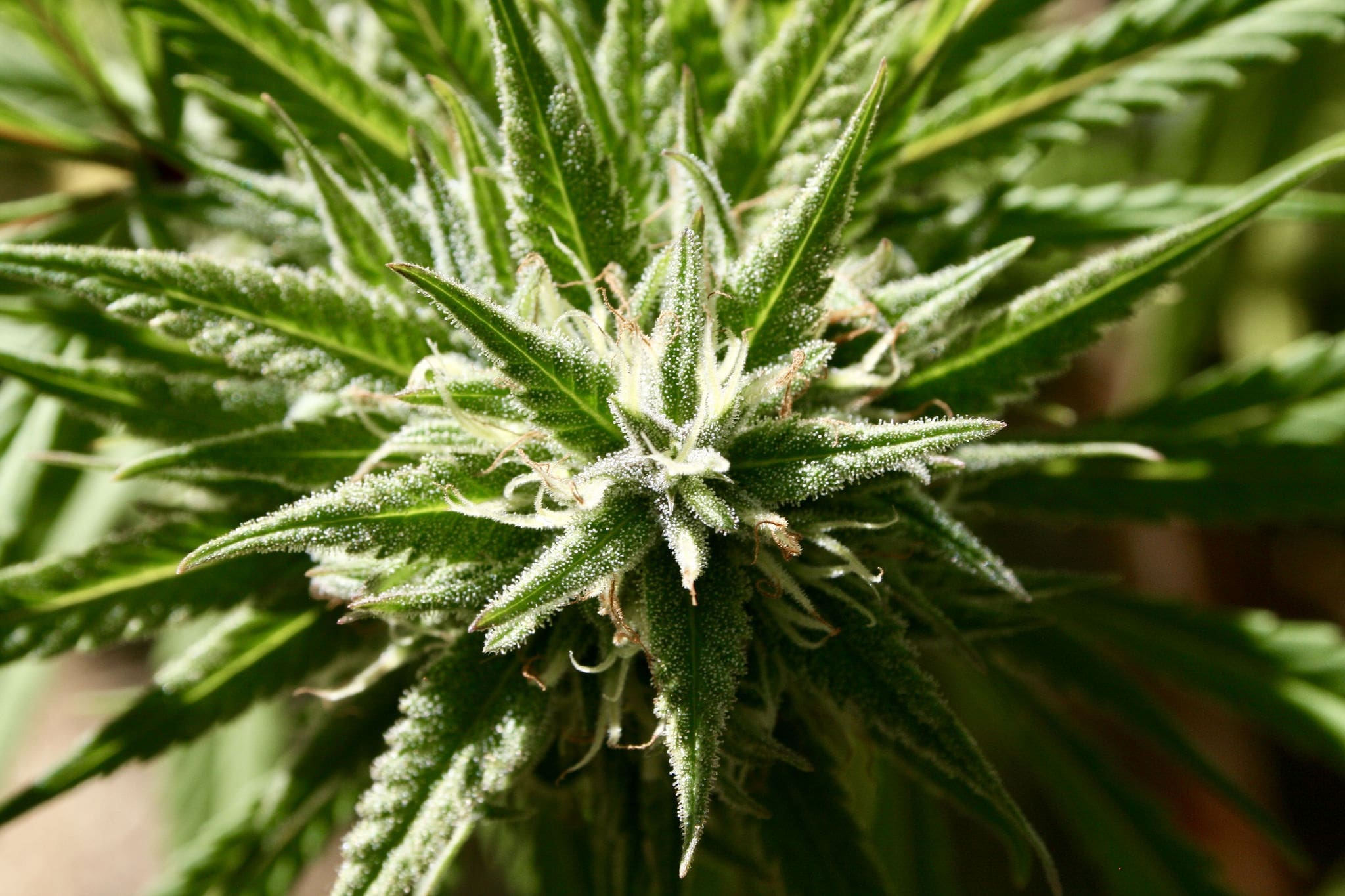 Federally funded research into marijuana seems to be escalating, with one government agency recently posting a roundup of current "cannabinoid-related funding opportunities" for studies investigating the plant's therapeutic potential.
On Saturday, the National Center for Complementary and Integrative Health (NCCIH) shared a list of four research grant opportunities for studies on "natural products" like cannabis. One would examine how cannabinoids other than THC affect pain and three others call for more broad clinical trials of natural products involving human participants.
The list appears to have been prepared as part of an NCCIH-hosted workshop last week that explored "how to conduct research within the current regulatory framework"—an event that was explicitly not about "challenging or changing current federal laws, policies or regulations."
.@NIH, including @NIH_NCCIH, @NIDAnews, @NIMHgov, & @NINDSnews, as well as representatives from other federal agencies, academia, & industry will come together at a workshop this Sat, 12/8 to discuss cannabinoid research. Watch the livestream: https://t.co/pWqZJYBtvf cc: @ACNPorg https://t.co/qubNIzUdwK

— David Shurtleff (@NCCIH_David) December 7, 2018
NCCIH "supports rigorous scientific investigation of natural products such as the cannabis plant and its components (e.g., cannabinoids and terpenes)," the agency wrote.
The goals of the proposed research projects range from identifying the "biological signature" of natural products, which means discovering a replicable biological effect, to determining the best dose and optimal formulation of these products. Researchers interested in taking on the investigations have to submit applications with comprehensive plans for the trials and also obtain clearance from federal agencies charged with regulating controlled substances such as the Drug Enforcement Administration (DEA).
Interestingly, three out of four of the studies highlighted by NCCIH don't explicitly mention marijuana or cannabinoids; rather, they more broadly cover natural products, which seems to suggest that the agency aims to increase cannabis research through pre-existing funding channels.
While the federal government has historically funded limited studies into marijuana and its components, researchers have struggled to overcome barriers to research that exist for federally banned substances. As more states have legalized cannabis, though, agencies like the NCCIH have started ramping up their calls for research.
At the same time, the DEA has said that it's streamlining applications for federally-sanctioned marijuana cultivators in order to meet the growing demand for research-grade cannabis products. It authorized 5,400 pounds of cannabis to be grown in 2019—more than five times the amount authorized for this year. The reason for the scaling up is "based solely on increased usage projections for federally approved research projects," the agency clarified in a Federal Register notice on Monday.
Feds Seek New Growers To Produce Thousands Of Kilograms Of Marijuana
Photo courtesy of Brian Shamblen.
Smoking Marijuana Actually Improves Working Memory, Study Indicates
A new study contains a finding that runs counter to common stereotypes about marijuana and forgetful stoners: smoking cannabis actually seems to improve working memory.
Researchers at the University of Florida acknowledged that their study, which involved rats and was published in the journal Neurobiology of Learning Memory, was unique. Much previous research has concluded that cannabis impairs cognitive performance. But the same time, many of those studies didn't involve actually inhaling marijuana smoke like this one did.
The team put the 32 rats (split evenly by gender) through a pair of delayed response tasks that involved either finding and pressing a lever a certain amount of times or poking their nose into a feeding trough a certain amount of times—the reward being food pellets, of course. The first few times, the rats were sober; in subsequent experiments, they were exposed to cannabis smoke.
"Cannabis smoke improved working memory accuracy. Placebo smoke did not affect working memory accuracy."
For male rats, the marijuana didn't seem to have any effect at all, but for female rats "exposure to cannabis smoke significantly enhanced choice accuracy," the researchers wrote. That said, baseline performances (prior to exposure) were lower in females compared to males, which "raises the possibility that the enhancing effects in females were due to their relatively worse baseline performance rather than to sex differences in the effects of cannabis per se."
"The overwhelming majority of research in both animal models and human subjects shows that acute administration of cannabis and cannabinoids induces deficits in tests of cognitive function, including working memory. In contrast, the current experiments show that acute exposure to cannabis smoke enhanced working memory performance in a delayed response task in rats, particularly in females in which baseline levels of task performance were lower than those in males."
Vaporized Marijuana Produces A Stronger High Than Smoking It, Study Finds
Nearby Marijuana Shops Make Homes And Rentals More Valuable, Studies Show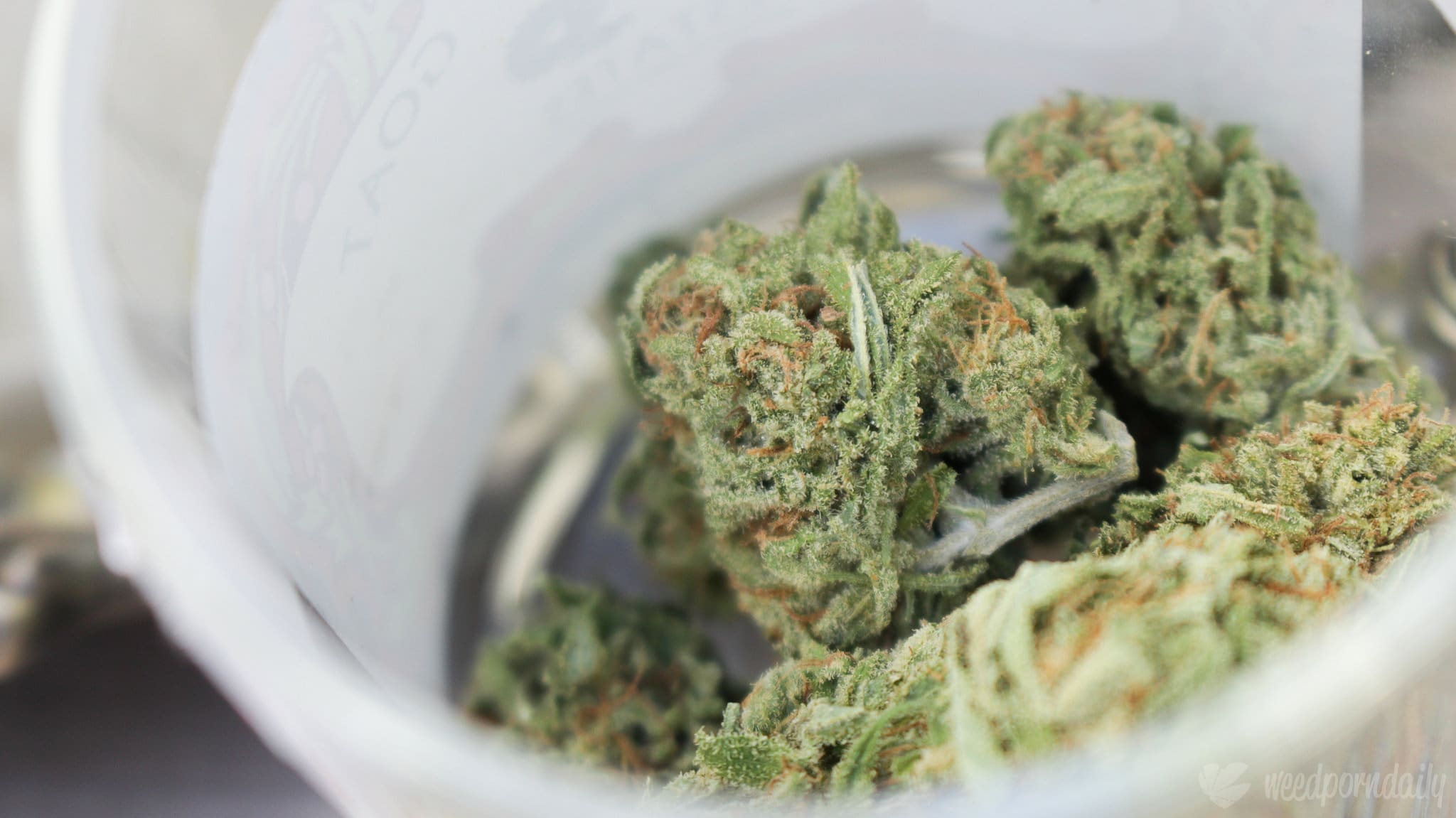 When a shop selling marijuana opens (or closes), there's a direct impact on housing and rental prices in the surrounding area, according to a pair of recent studies.
Housing prices for new homes increase by 7.7 percent on average if they're located within a quarter mile of a new dispensary.
A study published in the journal Contemporary Economic Policy evaluated how the price of new homes in Denver, Colorado, changes when a cannabis dispensary opens up nearby. Researchers compared the prices of homes before and after a dispensary opened within .25 miles, .25-.5 miles and .5-.75 miles.
When new dispensaries opened within .25 miles, housing prices jumped 7.7 percent on average. There was still a 4.7 percent increase for homes located within .5 miles, but the effect "disappears entirely" for houses that are further than .5 miles from a new dispensary. The researchers also found that the effect was slightly more pronounced if the dispensary was the first to the area.
"Our results suggest that despite potential costs, legalization is capitalized as a net benefit in housing prices," the researchers wrote.
Interestingly, new dispensaries seem to have about the same impact on housing prices as new grocery stores, the study found. But the "mechanisms through which grocery stores affect housing prices are more obvious than dispensaries."
"If public sentiment surrounding marijuana is positive, homebuyers may also prefer to select into neighborhoods with more dispensaries for convenience. Ultimately however, our data do not allow us to directly determine the underlying mechanisms driving this result, so these potential explanations should be considered speculative."
Losing a marijuana coffeeshop causes a three percent decrease in Airbnb rental prices.
Amsterdam's famous cannabis coffeeshops are known tourist attractions, but what happens when one shuts down? For his master's dissertation, doctoral student Igor Goncalves Koehne de Castro identified at least one collateral effect: Rental costs on Airbnb drop by about three percent on average if the closure was within 250 meters of the lodging.
If the coffeeshop was further than 250 meters, rental prices didn't change significantly.
There were plenty of examples for de Castro to study, which spanned from 2014 to 2017, because several coffeeshops have closed in response to new laws in recent years, including one in Amsterdam that prohibits the shops from operating within 250 meters of a school.
After controlling for other possible factors, de Castro developed a series of models based on Airbnb data on rental prices over time and their proximity to recently closed coffeeshops. The study revealed that these shops "present a positive impact" on rental prices for lodgings close to the shops—presumably because people who rent through Airbnb are "tourists" who are "sensitive to distances."
"The findings of this study suggest that, for the city of Amsterdam, the de facto legalization of cannabis actually has a positive externality," de Castro wrote. "This result puts new evidence to the debate of drug laws and policies, a matter that still lacks data and research."
Marijuana Dispensaries Reduce Local Opioid Overdose Rates, Study Finds
Photo courtesy of WeedPornDaily.