Montana Retailers Sold $13 Million In Recreational Marijuana During February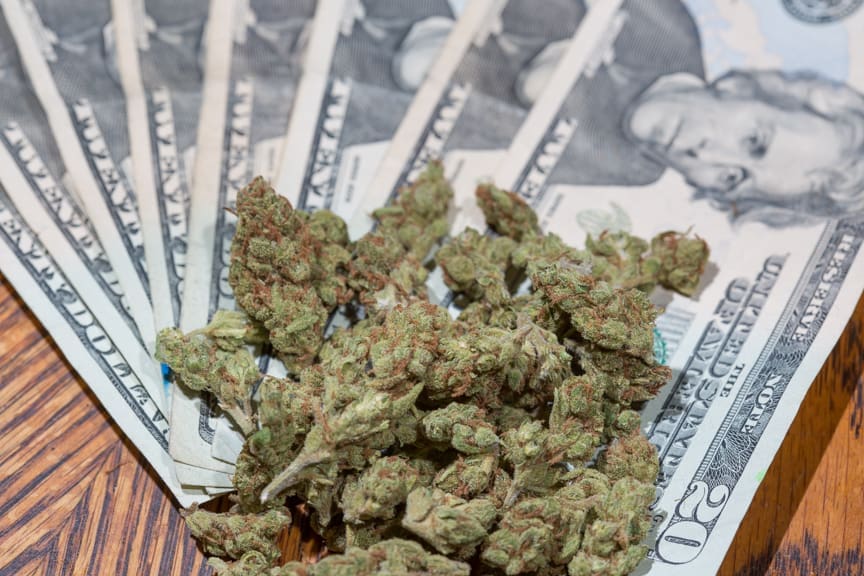 Adult-use cannabis sales increased in the state's second month of legal commerce.
By Arren Kimbel-Sannit, Daily Montanan
Montana's recreational marijuana industry posted around $13 million in sales between January 31 and February 27, according to the state Department of Revenue (DOR), slightly outpacing business from the recreational market's first month as dispensary owners and other pot businesses work out the kinks.
Marijuana sales totaled $12.8 million in January, the opening month for the new legal recreational market. With lines out the door at some dispensaries on January 1 and an opening week frenzy in the ensuing days, few in the industry expected doing even more business in February, said J.D. "Pepper" Petersen, the head of the Montana Cannabis Guild, an industry group.
"Honestly I thought we would see a decrease in February, just because opening day was so robust," he said.
To the contrary, the final week in February proved to be the highest-earning week in the recreational program's brief existence, with $3.4 million in sales, according to DOR.
Jerry Spurlock, the owner of Firefly dispensary in Missoula, said he saw a 20 percent uptick in February sales compared to the month before.
"It was absolutely insane," he said.
More sales also means more money for the state and local governments. A 20 percent statewide retail tax on recreational pot has generated $5.2 million in the last two months, though the state won't receive the tax dollars until the end of April, when quarterly filings are due, a DOR spokesperson said. Some localities have also adopted their own 3 percent excise taxes, including Missoula and Park counties, among others.
Petersen cautioned against treating the market's first two months as a bellwether and said that he's expecting the greatest demand in peak tourism season during the summer. But, he noted, sales and the associated tax revenues are on pace with estimates from state fiscal analysts and the University of Montana.
Montana still has its medical marijuana program, with sales taxed at 4 percent, though business has overall diminished since recreational marijuana kicked off. Despite some occasional spikes, medical sales declined from around $9.7 million in January to $9.2 million in February.
Dispensaries have for the most part thwarted the supply chain issues that some in the industry expected. Petersen said that some sellers have struggled to keep up with the demand for value-added products like edibles and vape cartridges, but generally haven't had those problems with flower, which makes up the vast majority of sales at most dispensaries.
"I think summer is where we're really gonna be nervous," said Spurlock. "That's really gonna tell the tale as to whether or not we have a shortage."
In the meantime, he said, he's more focused on forthcoming rules from the Department of Revenue on packaging, testing and more. Dispensaries are also concerned about how the department has interpreted language in the state's marijuana statute regulating how quickly growers can ramp up production in the 18-month grace period before new marijuana businesses can join the market.
"Recently, the pinch points have been for canopy sizes," Petersen said.