Montana Lawmakers Discuss Proposal To Revise State's Marijuana Program Two Years After Legalization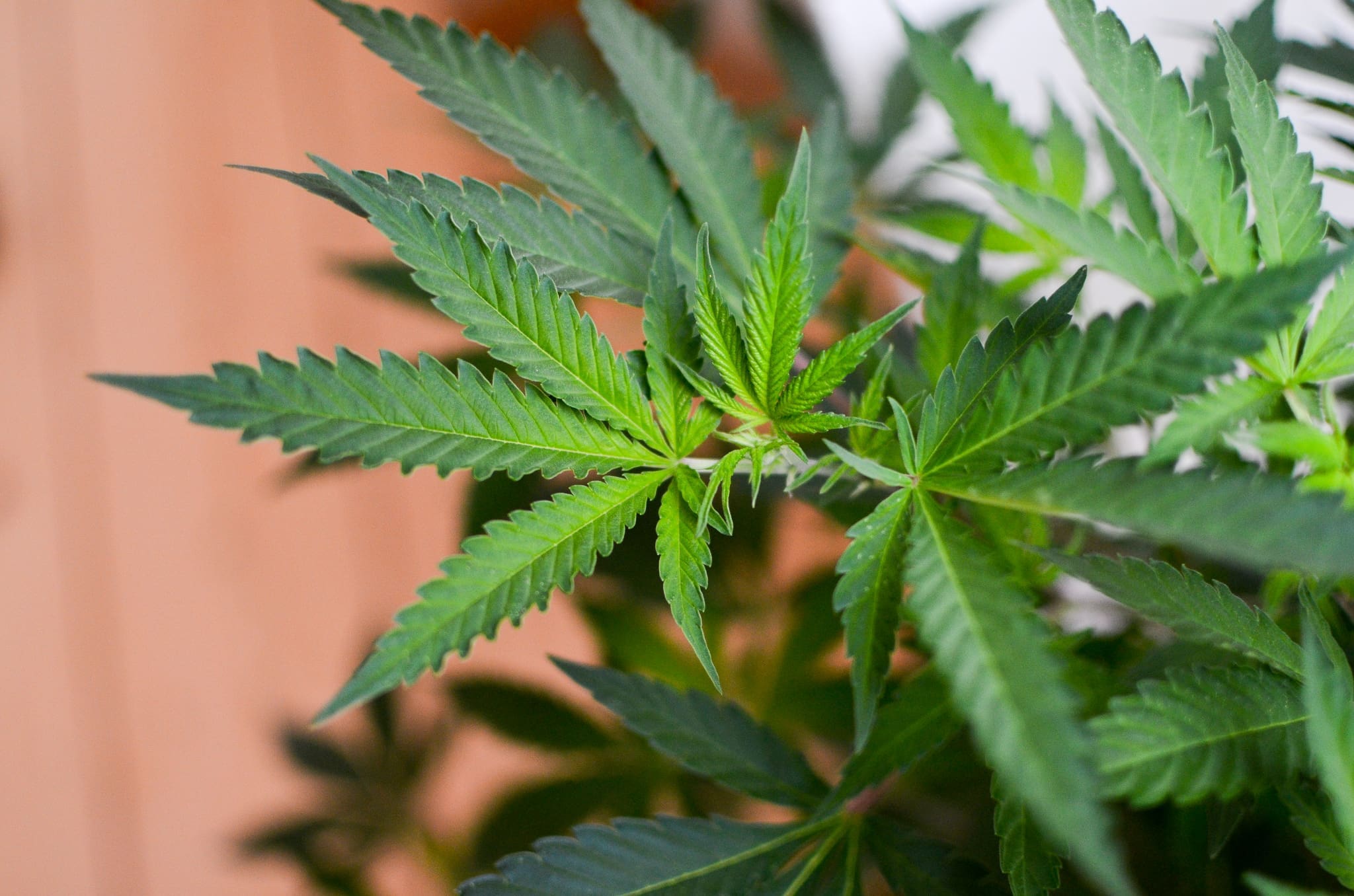 "The perfect shouldn't stand in the way of the good."
By Darrell Ehrlick, Daily Montanan
In its first major revision proposed to Montana's marijuana laws since the state legalized recreational use in 2021, a House panel heard a series of bills that would adjust and change laws governing pot.
Among those bills and changes is House Bill 128, proposed by Rep. Josh Kassmier, (R), which makes a number of changes to the 68-page law that passed in 2021. Among those changes was moving the marijuana testing laboratories from the Montana Department of Public Health and Human Services to the Montana Department of Revenue, fixing a loophole that closed out nearly two dozen medical marijuana providers from selling recreationally, and addressing concerns about accurate dosing and labeling.
Most of the marijuana industry, including some of the laboratories, turned out to support the bill, which was, in part, the work of the interim committee that has been meeting as the state's marijuana program rolled out fully in 2022.
"The perfect shouldn't stand in the way of the good," said E.J. Redding of Bloom.
Testy about testing
Part of the long hearing on marijuana focused on the role of the laboratories that test marijuana samples. Currently, there are four in the state. While the Marijuana Control Division does most of the licensing and oversight of the state's marijuana programs, the laboratories remain under the supervision of the Montana DPHHS. Part of HB128 would move those labs over to the Department of Revenue.
However, some questioned whether the Department of Revenue was equipped or the appropriate agency to manage the labs.
In previous comments to the Daily Montanan, DPHHS spokesperson Jon Ebelt said the department fully supports the transfer of the supervision to the Department of Revenue.
Cathy Wiegland-Palmer, who is the marijuana lab improvement specialist, characterized it as a way to "synchronize oversight" by moving everything under one department.
However, Ron Brost, the director of Stillwater Laboratories, one of the four labs in the state, said that while he's generally supportive of the rules, the state has left them in a difficult position.
"We're the proxy regulators, and we feel that job of public safety has to be independent from revenue," he said. "DOR is not and never will be about public safety. There needs to be a firewall to protect Montanans. It's a system that's working now."
He said instead of working with scientists and businesses, the change will lead to a cat-and-mouse like game.
"All the DOR will do is fine because that is what it does," he said, referring to other aspects of the department that include regulating liquor and taxes.
Nathan Kosted, also of Stillwater Laboratories, said that often the state puts laboratories in tough positions.
"We have to decide whether we're going to fight with our own customers in order to be safe," he said.
For example, many of the retailers, he said, have pushed back against testing for heavy metal, but it's been identified as a large issue in other states.
"This system [the DOR] isn't designed to be regulatory, it just tracks inventory," Kosted said.
Brost also said that even though sales of marijuana have jumped by three times, the amount of testing on products has remained stable, which should be an area of concern. Brost said currently the four labs combined don't have the testing capacity or equipment to be monitoring the amount of marijuana that's being sold.
Kosted suggested the state look at taking a small fraction of money generated from marijuana sales and put it toward testing for the dispensaries so that it would end lab shopping, and the additional cost to the retailers.
Barbour pushed back on the idea that the department was ill equipped to handle the change.
"It's the same staff. The same individuals will be a part of this no matter who they work for," she said. "We don't do taxation. We're entirely regulatory and our only purpose is to make sure the rules are followed."
Brost said that he was also concerned that even raising concerns would make his business a target.
"Laboratories are the bulwark of product safety and compliance. We look forward to working with the legislature and [Gov. Greg Gianforte's (R)] Department's of Revenue and DPHHS, and hope no punitive actions will ensue because we spoke up about our concerns of the last two years of marijuana problems and regulatory oversights on the seed-to-sale tracking system and the very real concerns of potency fraud, heavy metals, and ensuring all products are tested prior to sale," he said.
—
Marijuana Moment is tracking hundreds of cannabis, psychedelics and drug policy bills in state legislatures and Congress this year. Patreon supporters pledging at least $25/month get access to our interactive maps, charts and hearing calendar so they don't miss any developments.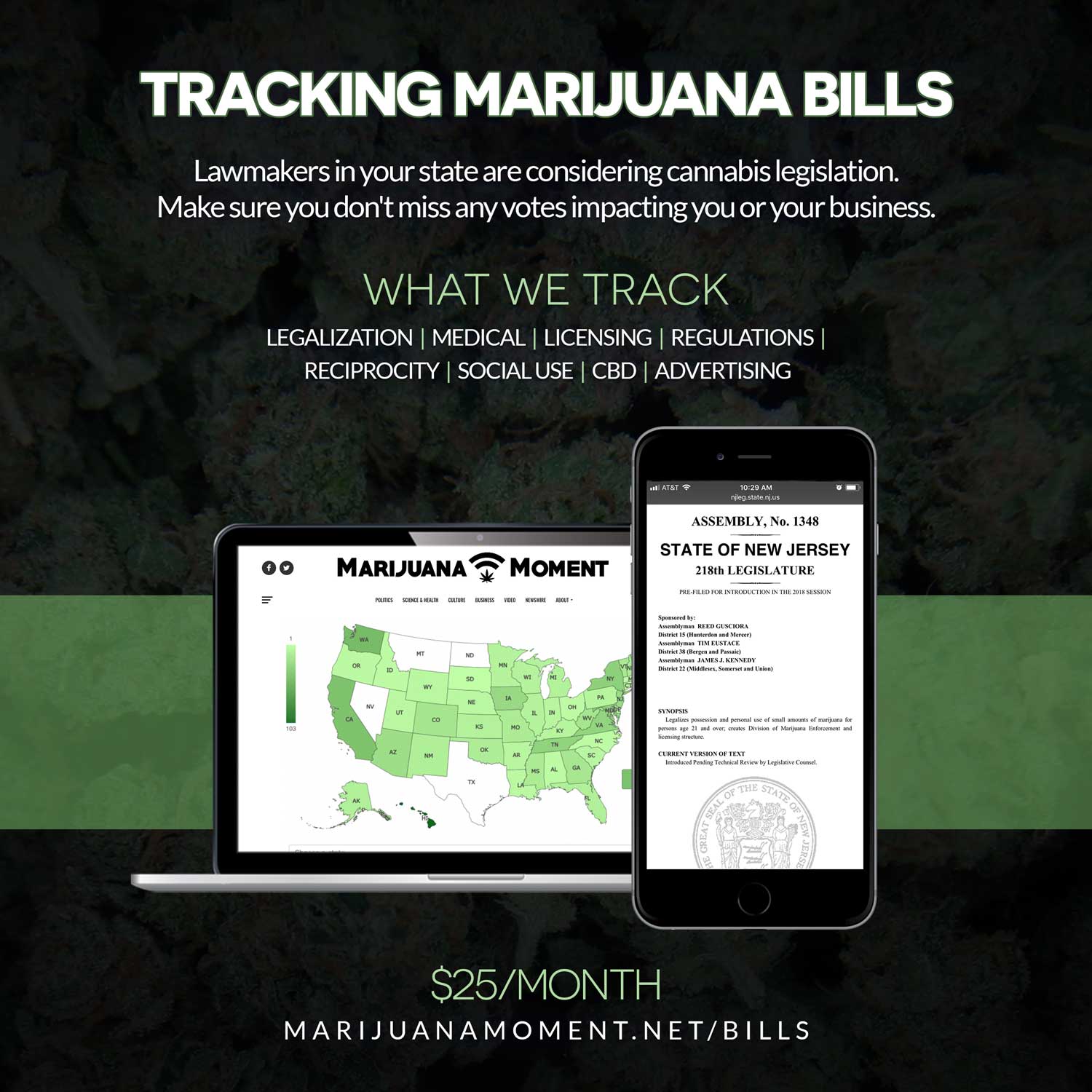 Learn more about our marijuana bill tracker and become a supporter on Patreon to get access.
—
Fixing the last law
Another aspect of the hearing on Wednesday was whether to change wording that would allow marijuana shops that had been caught up in the permitting process change from medical to recreational marijuana. Shops that had applied for recreational dispensaries but didn't complete the application until from November 4, 2021, to January 1, 2022, were frozen out of selling anything but medical marijuana.
Nearly two dozen businesses were affected by what amounted to a date change in the law. However, for more than a year, those businesses have been shut out of selling to the public, despite having the operations and stores. Barbour told lawmakers Wednesday that the fix would help 16 shops become legal to sell to all customers.
Those customers, some of whom testified, said that without the bill passing, they'd face bankruptcy and many reported they'd lose their entire life's savings.
Kaari Fulton of Armadillo Buds, outside of Glendive, said that she, like others who testified, was told there'd be no problem with moving her medical business to recreational. That was, until the legislature in 2021 changed the date.
"This was a regulatory taking of my business," she said.
Norman Huynh of Pacific Valley told lawmakers that since they're considering not allowing new marijuana licenses in the state until 2025—almost two years from now—he can't continue to only sell to medical marijuana cardholders because he doesn't make enough.
Cynthia Coleman of Sean's Way in Helena said that while most marijuana businesses are averaging more than $1 million in sales and haven't been around as long as she has, she only made $19,000 last year, and her rent alone was $21,000.
"I put most of my life savings into it," Huynh said. "There are a finite amount of cardholders left."
Black market concerns, THC potency
Some also testified about concerns with laboratory shopping and black-market concerns.
Currently, Montana produces more marijuana than it can sell, creating a surplus. Some raised concerns about the product going to the black market and then being sold.
Brost said that the industry is struggling with issues of potency. In the race to cultivate marijuana buds with higher amounts of THC, the chemical that produces the euphoric or "high" effects, some growers and retailers are "lab shopping," trying to coax higher numbers, something he called a "biological impossibility."
Barbour said that if a lab is not following rules, or if a retailer or cultivator sold to the black market, it would be cause to revoke a license immediately.
The committee did not take immediate action Wednesday.
Oklahoma Could Generate Nearly Half A Billion In Marijuana Tax Dollars Over Five Years If Voters Approve Legalization Next Month, Analysis Shows
Photo courtesy of Philip Steffan.