Missouri Poll Shows Voters Opposing Marijuana Legalization Ballot Initiative, But Campaign Questions Results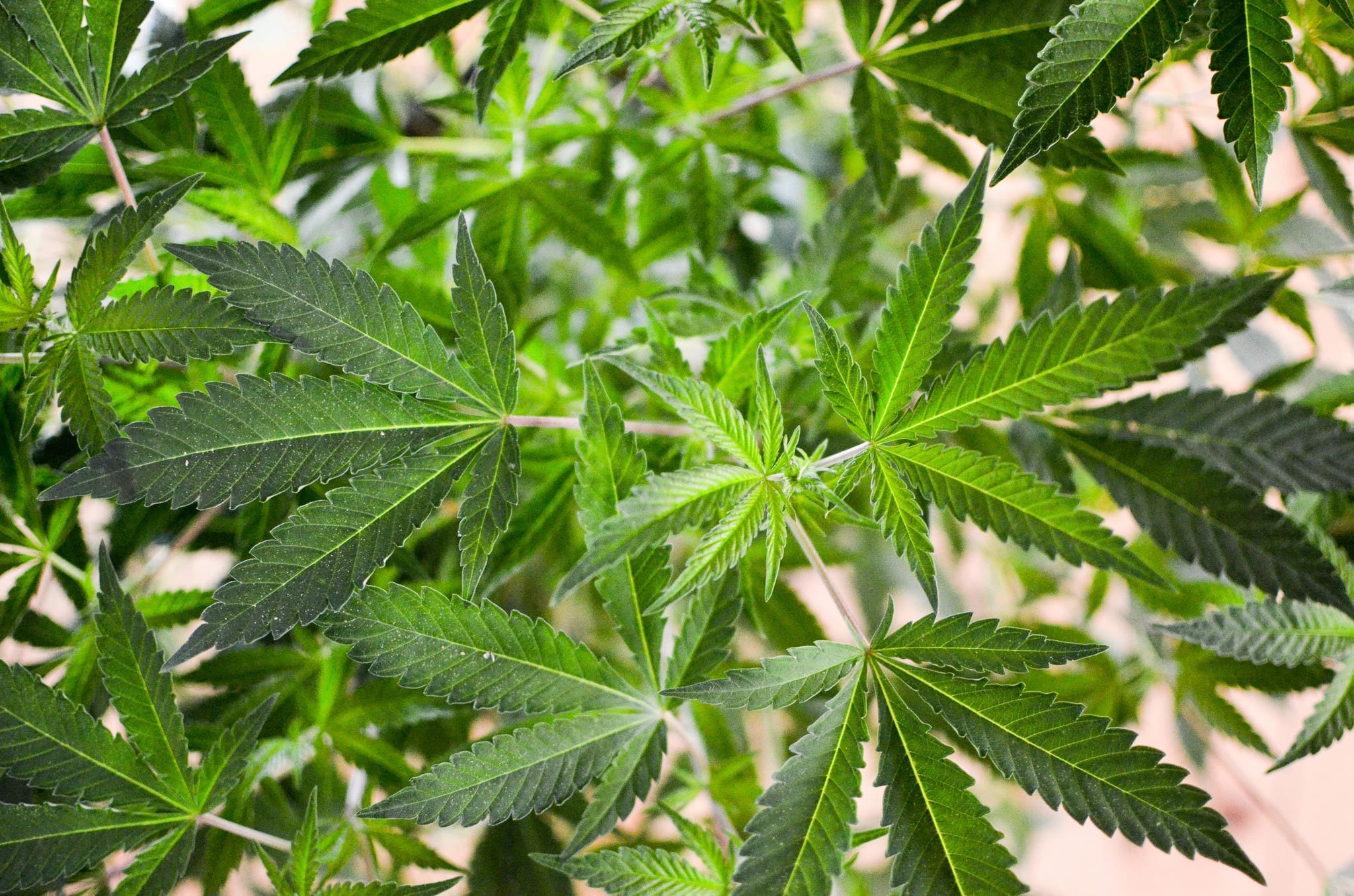 A new poll is casting doubt on whether a Missouri marijuana legalization ballot initiative will succeed this November, with a plurality of voters saying they oppose the proposed constitutional amendment. But the campaign behind the reform says the results should be interpreted with a large grain of salt.
While advocates say they remain confident that they will prevail, the survey from the Remington Research Group and Missouri Scout found that just 43 percent of likely voters favor the specific initiative.
Prior polling has found strong majority support for the general concept of adult-use legalization among Missourians. But for this survey, the pollsters provided specific details about the contents of the measure, including the proposed tax structure and expungements provisions. A 47 percent plurality said they were against the initiative, with 10 percent saying they weren't sure.
The results found that a majority of Democrats are in favor of the reform measure, at 57 percent. But the support drops down to 49 percent for independents and just 30 percent for Republicans.
If the polling results are accurate, Legal Missouri 2022 would need to see a significant shift in voter sentiment to reach the simple majority threshold required for the measure to pass at the ballot.
But John Payne, the group's campaign manager, told Marijuana Moment that people should be skeptical about these latest survey numbers, asserting that the "same pollster and political newsletter predicted medical cannabis might not pass in 2018, weeks before 66 percent of Missourians voted for it on the ballot." (That poll did show majority support for the measure, but it was a much slimmer 53 percent compared to the actual overwhelming margin of passage.)
Payne also led that successful medical cannabis legalization campaign.
"Amendment 3 is strongly supported by Missourians and we are well on our way to a historic victory by being the first state to legalize marijuana and automatically expunge nonviolent cannabis offenses," he said.
Won't you check your voter registration and sign up for our newsletters at https://t.co/xqJ1fvCFAD?#legalmo22 #missouri #missourivoter 🗳

— Legal Missouri 2022 (@LegalMo22) September 12, 2022
The new survey involved interviews with 1,117 likely voters in Missouri from September 7-8, with a +/- 2.8 percentage point margin of error.
Legal Missouri 2022 has already faced pushback and legal challenges from prohibitionists and reform advocates alike.
An attempt to keep the initiative off the ballot faced a defeat in a county court last week, with a judge dismissing a lawsuit that contested the constitutionality of the ballot language as well as the state certification of signatures. The court tossed the suit on procedural grounds related to the plaintiff's standing, but it also said it would have rejected the case on merits.
Luke Niforatos, CEO of the Colorado-based Protect Our Kids PAC, told Marijuana Moment that they would be appealing the decision, but the timeline and potential implications for the ballot are currently unclear.
Separately, the governor of Missouri recently ruled out the idea of expanding a special legislative session he convened to add marijuana legalization to the agenda, despite a push by some pro-reform activists and lawmakers who have criticized the ballot initiative.
Here's what the Legal Missouri 2022 initiative would accomplish: 
Adults 21 and older could purchase and possess up to three ounces of cannabis.
They could also grow up to six flowering marijuana plants, six immature plants and six clones if they obtain a registration card.
The initiative would impose a six percent tax on recreational cannabis sales and use revenue to facilitate automatic expungements for people with certain non-violent marijuana offenses on their records.
Remaining revenue would go toward veterans' healthcare, substance misuse treatment and the state's public defender system.
The Department of Health and Senior Services would be responsible for regulating the program and issuing licenses for cannabis businesses.
Regulators would be required to issue at least 144 microbusiness licenses through a lottery system, with priority given to low-income applicants and people who have been disproportionately impacted by drug criminalization.
Existing medical marijuana dispensaries would also be first in line to start serving adult consumers with dual licenses.
Regulators could create rules around advertising, but they could not be any more stringent than existing restrictions on alcohol marketing.
Public consumption, driving under the influence of cannabis and underage marijuana use would be explicitly prohibited.
A seed-to-sale tracking system would be established for the marijuana market.
Local jurisdictions would be able to opt out of permitting cannabis microbusinesses or retailers from operating in their area if voters approve the ban at the ballot.
The measure would further codify employment protections for medical cannabis patients.
Medical marijuana cards would be valid for three years at a time, instead of one. And caregivers would be able to serve double the number of patients.
State health officials are already taking steps to prepare for voter approval of the legalization measure.
A different campaign, Fair Access Missouri, separately explored multiple citizen initiatives this year with the hopes of getting at least one on the ballot, but did not end up submitting signatures for any of the measures.
World Anti-Doping Agency Set To Keep Marijuana On Banned Substance List, Saying U.S. Didn't Back Its Removal
Photo courtesy of Philip Steffan.