Minnesota Voters Tell House And Senate They Want Marijuana Legalized In Separate Polls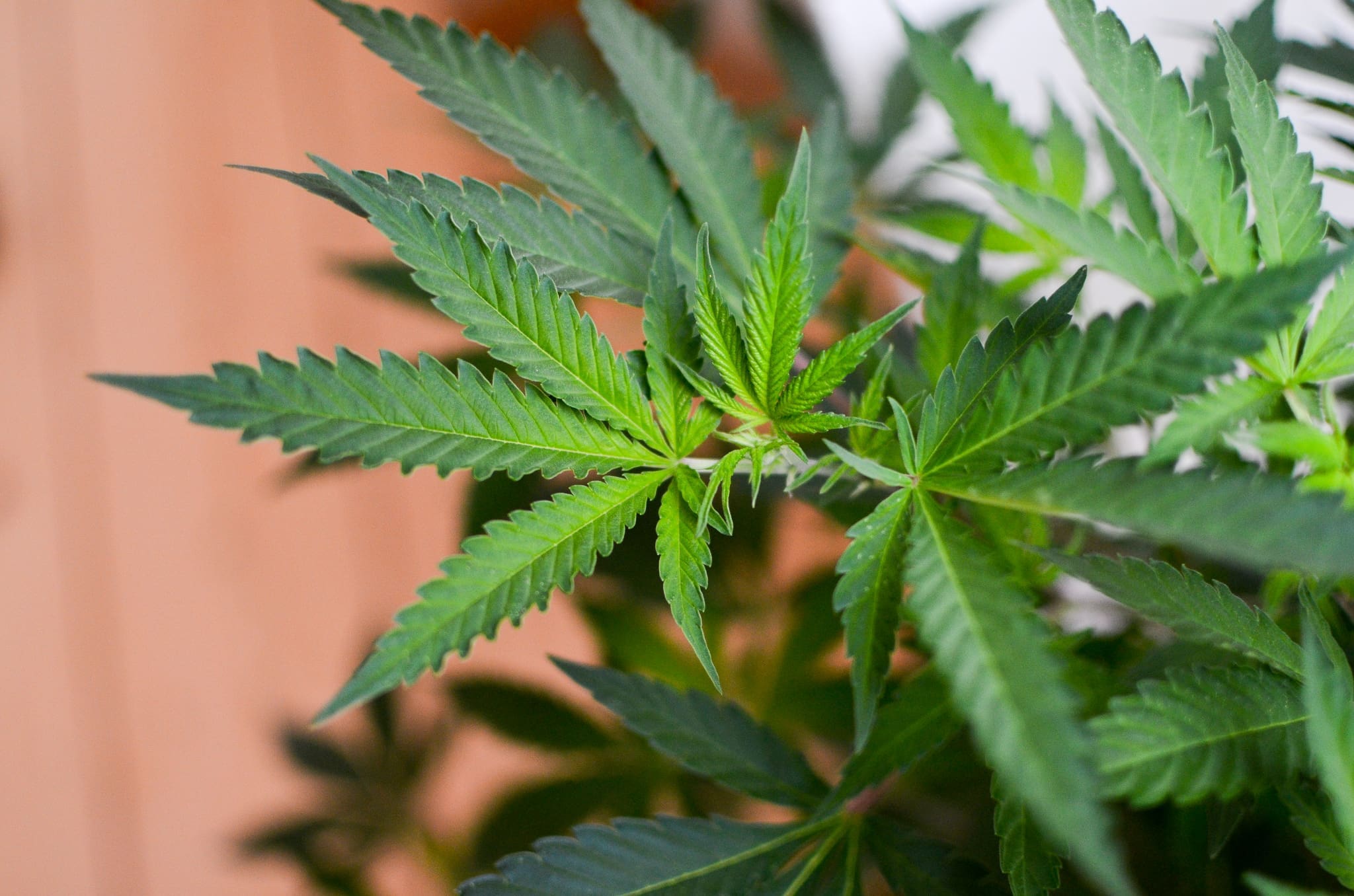 Minnesota's legislature might be split on the question of whether to legalize marijuana but, according to new surveys conducted separately by the Senate and House, voters are on board with legalization.
The informal polls, which were conducted at the Minnesota State Fair this past week, involved more than 6,900 participants on the Senate side and more than 11,200 people for the House survey. Though the language of the questions differed slightly, the results were nearly identical for both chambers.
In their state fair polls, the Minnesota House and Senate both asked whether recreational marijuana should be legalized at age 21. The results were almost identical:

House
Yes: 56%
No: 34%
Undecided: 10%

Senate
Yes: 55%
No: 36%
Undecided: 9%#mnleg

— Theo Keith (@TheoKeith) September 3, 2019
"Based on your knowledge of other states regarding the costs and benefits of recreational marijuana, should the use of marijuana for recreational purposes be legalized in Minnesota for individuals aged 21 or older?" the Senate opinion poll asked. Fifty-five percent of respondents said it should.
"Should Minnesota allow the recreational use of marijuana for those age 21 and over?" the House asked. Fifty-six percent said "yes."
That consistency isn't reflected in one chamber of the legislature, where leaders of the Republican-controlled Senate have pledged to kill any bill seeking to legalize cannabis in the state. That's what happened in March when legalization legislation was swiftly rejected in committee.
The House is a different story, with the leader of the body's Democratic majority announcing recently that he will sponsor a bill to legalize marijuana next year.
That legislation will likely have the blessing of Gov. Tim Walz (D), who announced last week that he has instructed state agencies to take steps to prepare for a legal cannabis market, saying that the officials "will have everything ready to go, and we will be able to implement it in Minnesota the minute the Legislature moves this."
In the meantime, House Majority Leader Ryan Winkler (D) said he will be organizing a 15-stop listening tour to hear more from Minnesotans about the issue. If the informal polls are any indication, there will presumably more supporters than opponents in the audience.
"We are here today because in MN our marijuana laws do more harm than good. As more and more states legalize, MN cannot stand by the sidelines and pretend it isn't happening. We think it's important that Minnesotans weigh in on this potential policy change." – Rep. Ryan Winkler pic.twitter.com/A7hcUfnuH7

— Minnesota House DFL (@mnhouseDFL) August 29, 2019
There was one demographic fact that puts the Senate's poll results into an interesting perspective. Because it wasn't a scientific survey and didn't make factors like age proportionally representative of voters overall, there was a wide age gap, with about 61 percent of respondents being 50 or older.
But because scientific polls show that young people tend to support legalization at greater rates than older people, it's reasonable to assume that the chamber's survey would have seen an even higher percentage in favor of legalization if the ages of the participants were distributed more proportionally. The House did not include demographic information about its poll's participants.
Minnesota Governor Directs State Agencies To Prepare For Marijuana Legalization
Photo courtesy of Philip Steffan.
GOP Congressman Says Marijuana Shops Near Churches Is Evidence Of 'Spiritual War'
A U.S. congressman said on Saturday that marijuana dispensaries operating on the same streets as churches is "evidence" of the "spiritual war our nation is entrenched in."
Rep. Doug Lamborn (R-CO) made the comment in a video statement that was presented at an "In God We Trust Rally" organized by the non-profit Truth & Liberty Coalition.
After giving a brief history lesson on the origin of the official U.S. motto and decrying socialism, Lamborn said it was necessary to acknowledge religious strife in the country.
"We need to look no further than our own streets to see evidence of this conflict," the congressman said. "Marijuana dispensaries are on the same streets as thriving churches."
Despite representing one of the first states to legalize cannabis, Lamborn has actively worked against the will of Colorado voters who approved the measure in 2012.
For example, he applauded then-Attorney General Jeff Sessions last year after he rescinded Obama-era guidance on federal marijuana enforcement priorities, stating that "legalizing marijuana has been bad for the state of Colorado" and Sessions was "upholding the law and recognizing the serious and proven harms associated with marijuana."
Every other member of Congress from Colorado signed a bipartisan letter opposing the move.
More recently, Lamborn voted against a spending bill amendment that would prohibit the Justice Department from using funds to enforce prohibition in legal states.
The most that the congressman has said he's willing to do in terms of cannabis reform is rescheduling the plant to facilitate research into its therapeutic potential. "I'm not sure I could support going beyond that," he said.
During his video address over the weekend, which was highlighted by Right Wing Watch, Lamborn said evidence of a religious war also includes "abortion clinics" near "pregnancy centers" and legislators attempting to "impose radical gender theory on young students while parents in godly homes teach their children the virtue of marriage."
"It is easy to despair in the face of ignorance and evil, but today we gather to declare where our trust lies. Our trust lies in god," he said. "Colorado needs the grace of god more than ever."
Former White House Drug Czar Offers Marijuana Legalization Advice To Mexico
Photo courtesy of YouTube/Truth & Liberty Coalition.
Former White House Drug Czar Offers Marijuana Legalization Advice To Mexico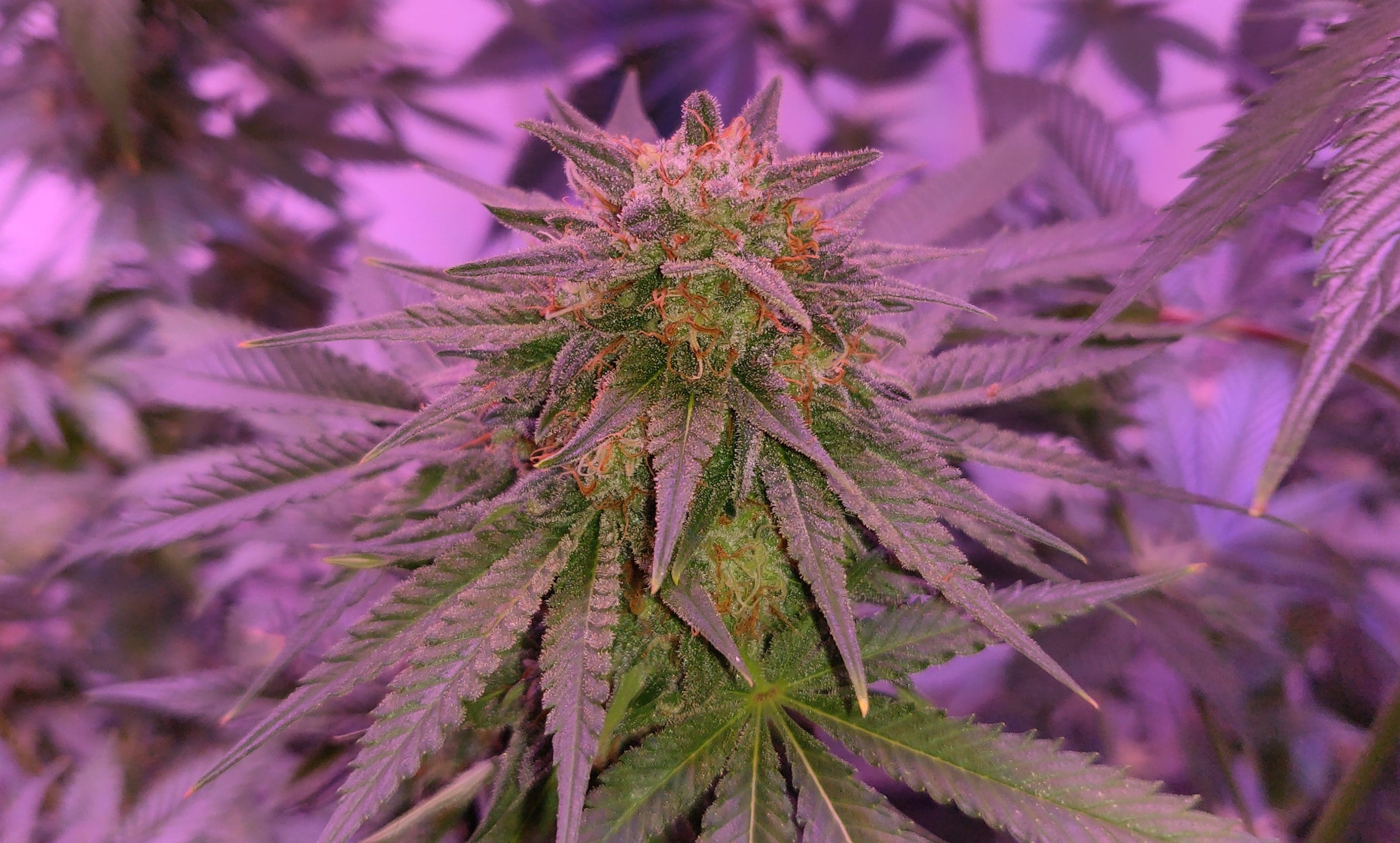 A former top White House drug official told Mexican officials last week that they will need "robust regulations" in place when the country implements a legal marijuana system.
Gil Kerlikowske, who served as the director of the the Office of National Drug Control Policy under President Barack Obama, made the comments during a panel hosted by the Mexican Senate as part of a series of cannabis conversations lawmakers are holding as the country prepares to enact legalization.
He also acknowledged that state-level legalization in the U.S. has reduced the "appetite" for drugs that are trafficked illegally across the border.
The official's participation is particularly noteworthy given that he previously said that the word "legalization" was not even in his vocabulary, nor in Obama's. But according to translated reports of his speech, Kerlikowske, who also served as commissioner of U.S. Customs and Border Protection, now seems decidedly familiar with the concept and offered detailed advice for Mexican lawmakers as they prepare to legalize.
"Tax collection is important because income is used for health and to enforce the law," he said. "In other words, the marijuana consumer is paying the regulation in taxes, so this is a dynamic and emerging market."
"I think that frankly, although the taxation can be prohibitive for some people and for some producers, I would say that you still have to have a very robust regulation," the former drug czar added.
A punto de comenzar la última conferencia del ciclo 'Rumbo a la regulación del cannabis', organizado por las comisiones de Justicia, Salud, Estudios Legislativos, Segunda, y Seguridad Pública del @senadomexicano. 🌱 pic.twitter.com/RJxmkieurN

— Cáñamo México (@canamo_mexico) September 13, 2019
Kerlikowske stressed that measures must be taken to ensure that young people don't have access to marijuana and that policymakers should "do everything possible to eliminate the black market."
"I believe that governments want to do things slowly—particularly because there is still research being carried out about marijuana and use and the problems it causes in brain formation or decision-making," he said, adding that alcohol and cannabis shouldn't be viewed as "benign" products.
He also said that regulating marijuana should involve enforcing labeling and packaging standards so that consumers are fully informed and that steps should be taken to prevent smoking in public.
Sobre permitir fumar cannabis en lugares públicos, Gil Kerlikowske dice que es un tema que se necesita resolver en EU, ya que en lugares como en Seattle el olor es particularmente fuerte. ❔💨❔

— Cáñamo México (@canamo_mexico) September 13, 2019
The event was the last in a five-part "Heading for the Regulation of Cannabis" series that the Senate put together as the chamber's ruling MORENA party readies legislation to legalize marijuana.
After deeming the prohibition of cannabis possession and cultivation for personal use unconstitutional last year, Mexico's Supreme Court set a deadline of October 2019 for lawmakers to codify marijuana legalization policy.
Earlier this month, Sen. Julio Menchaca Salazar of the MORENA party filed a bill that would provide for a legal cannabis market for adults by amending federal drug laws.
While legalization is imminent in Mexico, however, Kerlikowske said that he does not believe that the U.S. will legalize within the next two years, stating that the "problem is that medicinal cannabis products have not passed all the tests of the [Food and Drug Administration]."
No creo que en los próximos dos años el Congreso de EU legalice a nivel federal el uso de la marihuana medicinal🌱🔬🧪. El problema es que los productos cannábicos medicinales no han pasados todas las pruebas de la @US_FDA como los demás medicamentos: Gil Kerlikowske 🇺🇸

— Cáñamo México (@canamo_mexico) September 13, 2019
Former Anti-Legalization Clinton Cabinet Official Files Marijuana Reclassification Bill In Congress
Photo courtesy of Mike Latimer.
Three Federal Agencies Take Public Comments On Cannabis Topics
Three federal agencies—the Food and Drug Administration (FDA), the Environmental Protection Agency (EPA) and the Drug Enforcement Administration (DEA)—are now accepting comments from the public on cannabis-related topics such as hemp pesticides and the legal classification of marijuana globally.
In a notice published in the Federal Register last month, FDA said that it is seeking input on potential changes to the status of marijuana under international treaties.
EPA invited comments on applications for pesticides to be used on hemp, which comes months after the crop was federally legalized.
Meanwhile, people have the chance to share their perspective on a proposal DEA released last week that calls for the cultivation of more than three million grams of cannabis for research purposes next year. That 3.2 million gram quota would be 30 percent higher than this year's. At the same time, DEA said its quota for prescription painkillers such as fentanyl and oxycodone would be decreased next year by more than 50 percent.
The comment period opened last week, and 25 people have weighed in at this point. Submissions received so far are primarily focused on DEA's proposed reduction opioid production, with several chronic pain patients arguing that they will be negatively impacted. People can send comments on the cannabis and other drug quotas through October 15.
FDA initially made its request for input on cannabis's global treaty status in March, but it was closed because an expected United Nations (UN) vote on a proposal to remove marijuana from the most strictly regulated category was postponed.
Last month, FDA said it was reopening the comment period until September 30, in anticipation that the UN will make a decision on the possible changes in the coming months. So far, a total of about 3,000 comments have been received, including those posted since August 29. The vast majority voice support for legalization, with many sharing personal anecdotes about the plant's therapeutic benefits.
"Please lift the ban and prohibition of marijuana. Marijuana isn't ruining the lives of countless Americans… America's drug laws are doing that all by themselves via mass incarceration," Zach Fowler wrote.
"I am 30 years old and suffer from a progressive neurologically condition that leaves me in constant debilitating pain along with a host of other symptoms. Without cannabis, I could not function enough to work for even care for my children," Amanda Wood-Devore said. "Cannabis calms my pain, eases corresponding anxiety, and helps my constant nausea and vomiting."
Alex Rol said that the "current marijuana laws are more destructive than protective."
"We have seen extensive reports that cannabis can be used for medical purposes and many find its effects increase the ease of life," he said. "While I understand the concern of those less familiar with cannabis on its legalization it simply isn't right to incarcerate people for possession of a generally harmless substance."
"I agree with the [World Health Organization] that cannabis should be removed from the Schedule 1 classification," Michael Ochipa wrote, referring to a recommendation WHO released in February urging the rescheduling of marijuana and descheduling of CBD.
"Most of the research to date indicates that cannabis has a very positive risk/reward profile," he wrote. "Side effects are lower, and medicinal benefits are greater than many over the counter drugs. It can also be grown easily at home making it more economical."
Though it's not clear how much stock FDA will put into personal stories of individuals who've benefited from marijuana in shaping the Trump administration's position on scheduling changes, the volume of comments and consistency of support for legalization is significant. While there has been a focus on the medical potential of cannabis, several others emphasized the consequences of prohibition, particularly for communities of color.
If the United Nations does decide to adopt WHO's recommendations, it wouldn't mean that member nations would be free to legalize marijuana without technically violating the treaties. However, even under its current strict status, Canada and Uruguay have moved forward with legalization models, with Mexico expected to follow suit as early as next month.
Over at EPA, there hasn't been quite as much interest from the public in submitting comments on pesticides applications for hemp. The agency announced last month that it was accepting input on 10 existing applications and said it hoped "this transparent and public process will bring hemp farmers and researchers increased regulatory clarity in time for next growing season."
EPA said it's not required to take public comment on the applications but is doing so "because of the potential significant interest from the public in these initial applications and in furtherance of being completely transparent about these applications."
There may be significant interest from the public on hemp legalization generally, particularly among stakeholders who are eagerly awaiting federal regulations to unlock the crop's potential, but that isn't being reflected on the Federal Register notice page yet when it comes to pesticides. Only five people have commented on the proposal.
One person noted that the 10 pesticides under review contain almost the same ingredients and said "it really limits the ability of producers to manage pests and diseases."
"I highly recommend expanding the list of compounds available to producers to increase the ability to suppress pests and diseases," the anonymous commenter wrote. "There are many more bio-pesticides on the market that are safe for humans that specifically target agricultural pests."
Another individual who said he and his partner are making a transition from growing cannabis in California to hemp in North Carolina wrote in support of the proposed pesticides.
"We have used the products under discussion with great effectiveness, especially the biological controls," the person said. "Because hemp can be so susceptible to mold, fungus, and pests, it is imperative to have these tools to ensure a healthy and plentiful product."
Finally, there was one comment in opposition to allowing any pesticides on hemp because, they wrote, "IT WILL JUST TURN IT IN TO POISON."
EPA's public comment closes on September 23. The agency did not say when decisions would be made about the applications, but it did state that it planned to give hemp farmers approval to use the tools before the 2020 planting season.
The fact that three separate federal agencies are now accepting comments on separate cannabis issues is another sign that the public has more opportunity than ever before to influence the government's position on marijuana policy.
DEA Wants 3.2 Million Grams Of Marijuana Legally Grown In 2020
Photo courtesy of Nicholas C. Morton.