Minnesota Lawmakers File Bills To Create Psychedelics Task Force To Plan For Legalization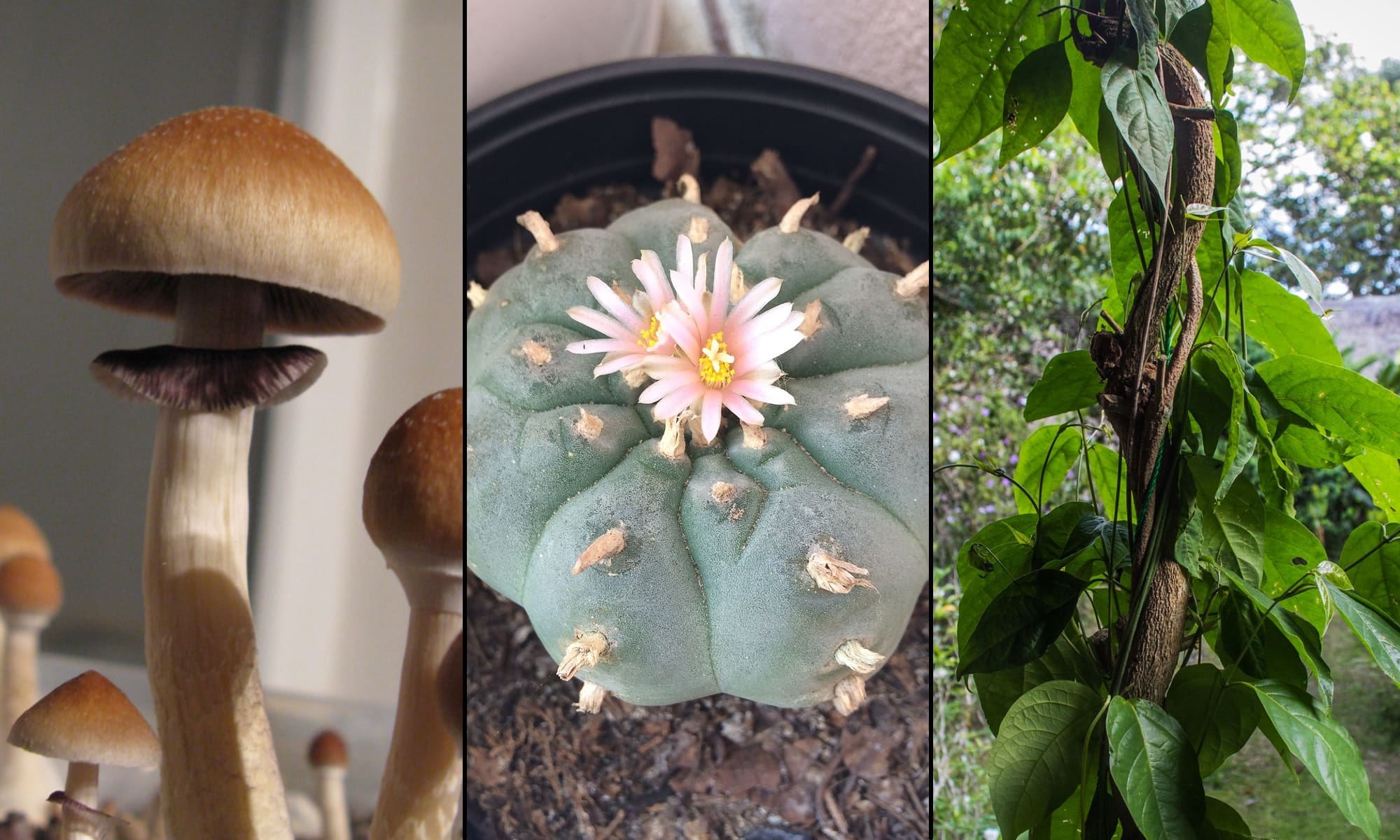 Minnesota lawmakers are hoping to join the ranks of states that are advancing psychedelics reform this session, introducing legislation to establish a task force to study and advise on the potential legalization of substances like psilocybin, MDMA and ibogaine.
The House bill is being sponsored by Rep. Andy Smith (D), while the Senate companion is being carried by Sen. Kelly Morrison (D). These developments come as legislators work expediently to enact marijuana legalization in the state.
Under the new proposals, a "Psychedelic Medicine Task Force" would be established in order to "advise the legislature on the legal, medical, and policy issues associated with the legalization of psychedelic medicine in the state."
I want to give a HUGE thank you to @West4MN for signing on, making this a #bipartisan bill!

— Rep. Andy Smith (@AndySmithMN) February 16, 2023
The 23-member task force would have to consist of officials and experts, including the governor or a designee, the health commissioner, two appointees from House and Senate leadership, the state attorney general or a designee, two tribal representatives, people with expertise in substance misuse treatment, public health policy experts, military veterans with mental health conditions and more.
Members would be required to "survey existing studies in the scientific literature on the therapeutic efficacy of psychedelic medicine in the treatment of mental health conditions, including depression, anxiety, post-traumatic stress disorder, and bipolar disorder, and any other mental health conditions and medical conditions for which a psychedelic medicine may provide an effective treatment option," the bill text says.
"Psychedelic medicine may include but is not limited to the use of 3,4-methylenedioxymethamphetamine (MDMA), psilocybin, mescaline, LSD, bufotenine, DMT, 5-MeO-DMT, 2C-B, ibogaine, salvinorin A, and ketamine," it continues.
This task force would establish a #Psychedelic Medicine Task Force to advise the #mnleg on "the legal, medical, and policy issues associated with the legalization of psychedelic medicine in the state."

Full Text here: https://t.co/FlylSUe94H

(2/5)

— Rep. Andy Smith (@AndySmithMN) February 20, 2023
The task force would need to further need to assess whether any particular psychedelic is effective in the treatment of any of those conditions, compare that efficacy to conventional drug treatments and develop a plan that considers the "statutory changes necessary for the legalization of psychedelic medicine." The body would also need to consider state and local regulation of the substances, as well as federal policy "with a focus on retaining state autonomy to act without conflicting with federal law."
"The task force shall submit two reports to the chairs and ranking minority members of the legislative committees with jurisdiction over health and human services that detail the task force's findings regarding the legalization of psychedelic medicine in the state, including the comprehensive plan developed under subdivision," it says. "The first report must be submitted by February 1, 2024, and the second report must be submitted by January 1, 2025."
If you live in #Minnesota please let your legislators know about this bill and encourage them to support it. As John Oliver stated in the piece, this has #bipartisan both federally and in the state.

Use this link to contact your legislators: https://t.co/pQoIWJ9iBN

(4/5)

— Rep. Andy Smith (@AndySmithMN) February 20, 2023
With the Democratic-Labor-Farmer party in the majority in the House and Senate, while holding the governorship, this session, there's optimism about the prospects of advancing bold drug policy. That includes marijuana legalization legislation that's moved through 10 House committees and seven Senate panels so far.
Minnesota is far from the only state where legislators are taking up psychedelics reform this year.
Last week, for example, a Washington State Senate committee voted to dramatically overhaul to a psilocybin services bill, removing sections that would have legalized use of the psychedelic drug by adults.
Oklahoma lawmakers approved bill in committee last week to promote research into the therapeutic potential of psilocybin while providing legal protections against prosecution for people with eligible conditions who possess the psychedelic.
A Hawaii House committee approved legislation last week to promote research into psilocybin and MDMA.
Iowa, Missouri, New Hampshire and Utah are also some of the latest states where lawmakers are working to advance the issue.
Virginia lawmakers rejected a bill last month that would have allow people with serious mental health conditions to possess and use psilocybin mushrooms with a doctor's recommendation. Then, last week, a Virginia Senate-passed measure to create a psilocybin advisory board and reschedule the psychedelic was killed in a committee of the GOP-controlled House of Delegates.
Legislators in Connecticut and Massachusetts have also filed bills to revise laws governing entheogenic plants and fungi.
New York Assemblymember Linda Rosenthal (D) filed legislation to legalize certain psychedelics like psilocybin and ibogaine for adults 21 and older. Gov. Kathy Hochul (D) also recently signed a bill mandating that the state immediately reschedule or deschedule Schedule I drugs like MDMA and psilocybin if they're reclassified under federal law.
Bipartisan Washington State senators also recently unveiled a revised bill to legalize psilocybin services for adults.
There are also psychedelics reform efforts underway in Arizona, California, Colorado, Illinois, Montana, New Jersey and Oregon.
An analysis published in an American Medical Association journal last month concluded that a majority of states will legalize psychedelics by 2037, based on statistical modeling of policy trends.
New Hampshire House Passes Marijuana Legalization Bill That's Sponsored By Top Republican And Democratic Lawmakers
Photo elements courtesy of carlosemmaskype and Apollo.