Medical Cannabis Laws Don't Increase Teen Marijuana Use, Another Study Finds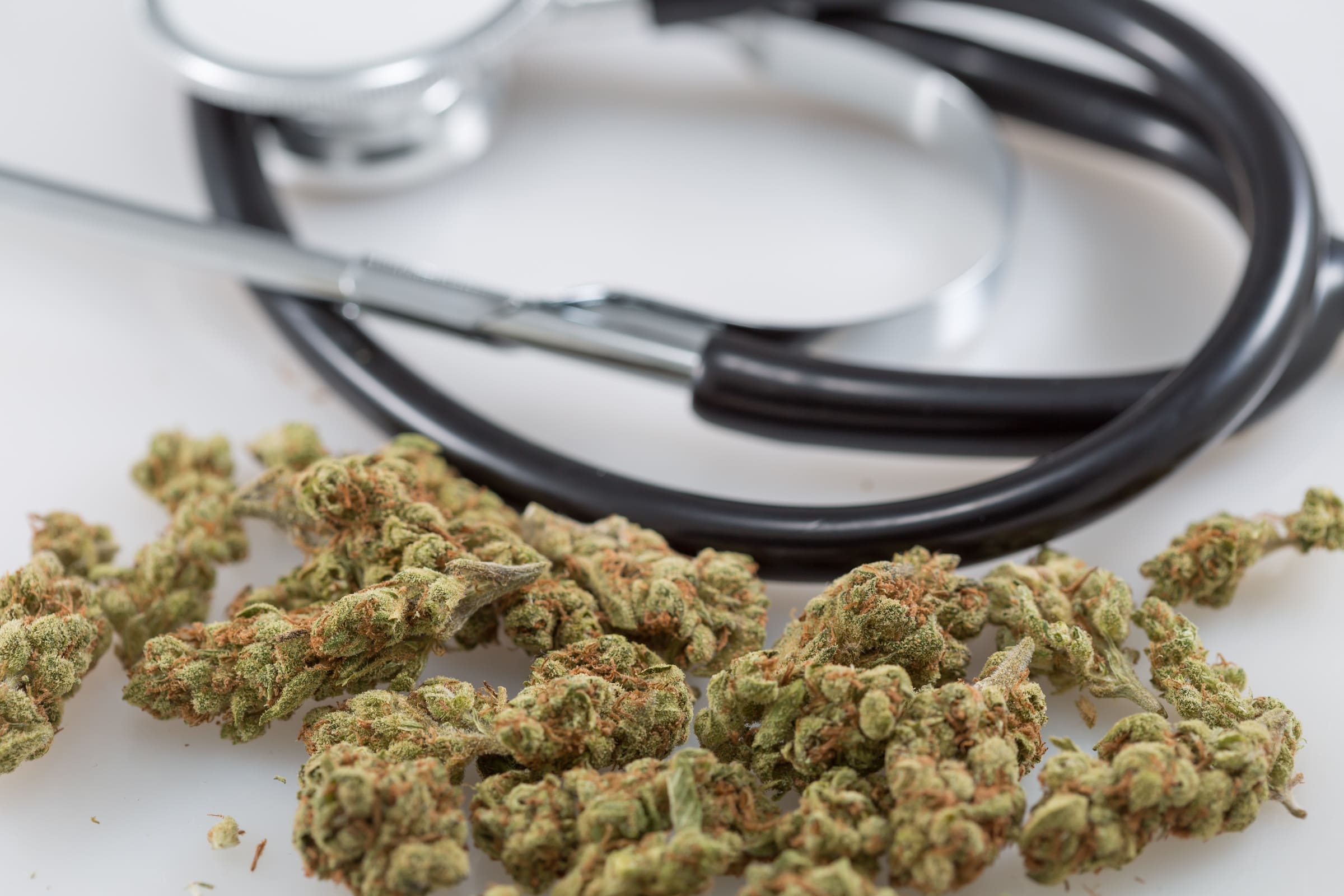 States laws that allow people with doctor's recommendations to legally use medical cannabis don't lead to increased teen use of marijuana, a new large-scale meta-analysis finds.
"Synthesis of the current evidence does not support the hypothesis that US medical marijuana laws (MMLs) until 2014 have led to increases in adolescent marijuana use prevalence," the new study, published on Thursday in the journal Addiction, concludes.
Researchers at Columbia University and other institutions examined the results of 11 previously published studies looking at youth marijuana consumption prior to and after the enactment of medical cannabis laws in comparison with usage rates in states that do not allow any legal use of marijuana.
"For now, there appears to be no basis for the argument that legalizing medical marijuana has increased teens' use of the drug," Deborah Hasin, professor of Epidemiology at Columbia's Mailman School and senior author of the study, said in a press release.
"Of the 11 studies included in the meta-analysis, none found significant (P < 0.05) changes in past-month marijuana use following MML passage within MML states (compared to comparable changes in non-MML states)," Hasin and co-authors wrote in the new study.
Hasin cautions that evolving medical cannabis programs and broader legalization of recreational marijuana could end up having an effect on teen use rates.
"However, we may find that the situation changes as commercialized markets for medical marijuana develop and expand, and as states legalize recreational marijuana use," she said. "The $8 billion cannabis industry anticipates tripling by 2025. Obtaining a solid evidence base about harmful as well as beneficial effects of medical and recreational marijuana laws on adults is crucial given the intense economic pressures to expand cannabis markets".
For now, though, the large-scale analysis shows that existing commercial access to marijuana through medical cannabis programs has not enticed more teens to use the drug.
"In summary, current evidence does not support the hypothesis that MML passage is associated with increased marijuana use prevalence among adolescents in states that have passed such laws up until 2014," the study concludes.
Senate Could Vote On Marijuana Research This Week
The U.S. Senate has before it an amendment that would direct the Department of Veterans Affairs (VA) to study the medical benefits of marijuana for military veterans.
Under the measure, introduced by Sen. John Tester (D-MT), VA would conduct research using whole plant marijuana as well as extracts, and the studies would examine "varying methods of cannabis delivery, including topical application, combustible and noncombustible inhalation, and ingestion."
The proposal would require VA to issue a report to Congress within 180 days that includes a plan for implementation of research and to preserve all data collected from the studies.
Tester is seeking to attach the provision to a bill on the Senate floor this week that would fund several parts of the federal government, including the VA, for Fiscal Year 2019.
That large-scale legislation already includes language approved this month by the Senate Appropriations Committee to end the department's ban on VA physicians recommending medical cannabis to veterans. The bill would also protect veterans who use marijuana in accordance with state laws from being denied their VA benefits because of such activity.
Many veterans use medical cannabis to treat PTSD, chronic pain and other war wounds related to their military service.
The new amendment's language is similar to a standalone bill that Tester filed last month with Sen. Dan Sullivan (R-AK). The two are members of the Senate Committee on Veterans' Affairs. House companion legislation is being sponsored by the top Democrat and Republican on that chamber's Veterans' Affairs panel.
The House bill became the first-ever standalone marijuana reform legislation to be approved by a congressional committee last month.
Last week, however, the House Appropriations Committee blocked a floor vote on a similar marijuana research amendment.
It is not clear if Tester's filed amendment will receive a vote on the Senate floor. His office did not respond to a request for comment prior to this story's publication.
See the full text of Tester's marijuana research amendment below:
______
SA 2933. Mr. TESTER submitted an amendment intended to be proposed to amendment SA 2910 proposed by Mr. Shelby to the bill H.R. 5895, making appropriations for energy and water development and related agencies for the fiscal year ending September 30, 2019, and for other purposes; which was ordered to lie on the table; as follows:
At the end of title II of division C, add the following:
SEC. 2__. CONDUCT OF RESEARCH INTO EFFECTS OF CANNABIS ON HEALTH OUTCOMES OF CERTAIN VETERANS.
(a) Research Required.–In carrying out the responsibilities of the Secretary of Veterans Affairs under section 7303 of title 38, United States Code, the Secretary may conduct and support research relating to the efficacy and safety of forms of cannabis and methods of cannabis delivery described in subsection (c) on the health outcomes of covered veterans diagnosed with chronic pain, post-traumatic stress disorder, and other conditions the Secretary determines appropriate.
(b) Data Preservation.–Research conducted pursuant to subsection (a) shall include a mechanism to ensure the preservation of all data, including all data sets, collected or used for purposes of the research required by subsection (a) in a manner that will facilitate further research.
(c) Forms of Cannabis and Methods of Delivery to Be Researched.–The forms of cannabis and methods of cannabis delivery described in this subsection are–
(1) varying forms of cannabis, including–
(A) full plants and extracts;
(B) at least three different strains of cannabis with significant variants in phenotypic traits and various ratios of tetrahydrocannabinol and cannabidiol in chemical composition; and
(C) other chemical analogs of tetrahydrocannabinol; and
(2) varying methods of cannabis delivery, including topical application, combustible and non-combustible inhalation, and ingestion.
(d) Implementation.–Not later than 180 days after the date of the enactment of this Act, the Secretary shall–
(1) develop a plan to implement this section and submit such plan to the Committee on Veterans' Affairs of the Senate and the Committee on Veterans' Affairs of the House of Representatives; and
(2) issue any requests for proposals the Secretary determines appropriate for such implementation.
(e) Reports.–During the five-year period beginning on the date of the enactment of this Act, the Secretary shall submit periodically, but not less frequently than annually, to the Committee on Veterans' Affairs of the Senate and the Committee on Veterans' Affairs of the House of Representatives reports on the implementation of this section.(f) Covered Veteran Defined.–In this section, the term "covered veteran" means a veteran who is enrolled in the patient enrollment system of the Department of Veterans Affairs under section 1705 of title 38, United States Code.
______
Top New York Health Official Embraces Marijuana Legalization
Fully legalizing marijuana in New York is the right policy, state Health Commissioner Howard Zucker said in a press appearance with a group of medical cannabis providers on Monday.
NEWS: NY Health Commissioner Howard Zucker on recreational marijuanaL: "The pros outweigh the cons and the report recommends a regulated legal marijuana program be available to adults."

— Nick Reisman (@NickReisman) June 18, 2018
Zucker said a much-anticipated report from the state's Department of Health will include a recommendation to regulate and commercialize cannabis in New York. That report is expected to be released soon, the commissioner said, though his department did not directly reply to a query from Marijuana Moment about the exact timing.
Our @LydiaHuNews reports that New York State Health Commissioner Howard Zucker would not commit to timeline for releasing @NYGovCuomo commissioned report on legalizing recreational marijuana. Says only it will be "soon." Zucker adds that the pros of legalization outweigh the cons

— Zack Fink (@ZackFinkNews) June 18, 2018
"The pros outweigh the cons, and that the report recommends that a regulated, legal marijuana program be available to adults in the state of New York," Zucker said.
"When new facts come in, we have to look at the analysis, we have to figure out what kind of decision to make at that point in time. We have new facts, we have new data, and as a result of that, we made a decision to move forward. So that is the decision at this point: to have a regulated legal marijuana program for adults."
What's more, the commissioner also recognizes the potential for marijuana to help individuals suffering from opioid addiction, which will soon become a qualifying condition to obtain a medical cannabis recommendation, he announced.
Breaking: New York Health Commissioner Howard Zucker says prescription opioid use will be added to the state's medical marijuana program as a qualifying condition. Simply put, if you have an opioid prescription, you can get a medical marijuana card.

— Bethany Bump (@bethanybump) June 18, 2018
"This is a program we have grown responsibly," Zucker said. "We feel this is another way to add the program forward."
In a press release emailed to Marijuana Moment, Zucker expanded on his reasoning for the medical marijuana expansion.
"The opioid epidemic in New York State is an unprecedented crisis, and it is critical to ensure that providers have as many options as possible to treat patients in the most effective way. As research indicates that marijuana can reduce the use of opioids, adding opioid use as a qualifying condition for medical marijuana has the potential to help save countless lives across the state."
The health commissioner's comments reflect a growing consensus among New York government officials. Last month, the New York Democratic Party adopted a resolution that endorsed that regulation and taxation of recreational marijuana.
New York Gov. Andrew Cuomo (D) has made statements revealing an evolution in his views on cannabis reform in recent weeks. The governor, who formerly referred to marijuana as a "gateway drug," said the "facts changed on this issue and the facts changed quickly." Some observers have noted the timing of the governor's shift, as he faces competition from a vocally pro-legalization gubernatorial opponent, Cynthia Nixon (D).
The news from the health commissioner also comes about a month after New York City Mayor Bill de Blasio (D) announced that the city would "overhaul" its marijuana enforcement policies.
I'm announcing today that the NYPD will overhaul its marijuana enforcement policies in the next 30 days. We must end unnecessary arrests and end disparity in enforcement.

— Bill de Blasio (@NYCMayor) May 15, 2018
"We must end unnecessary arrests and end disparity in enforcement," de Blasio wrote.
While the momentum for legalization is apparent, it remains doubtful that any reform legislation will get a vote before the session ends and lawmakers return home on Wednesday. Two similar bills to legalize adult-use marijuana in the state have been introduced; but so far, they've stalled in the state Senate and Assembly.
Photo courtesy of Chris Wallis // Side Pocket Images.
Marijuana Strain Labeling Likely Misleading, Study Says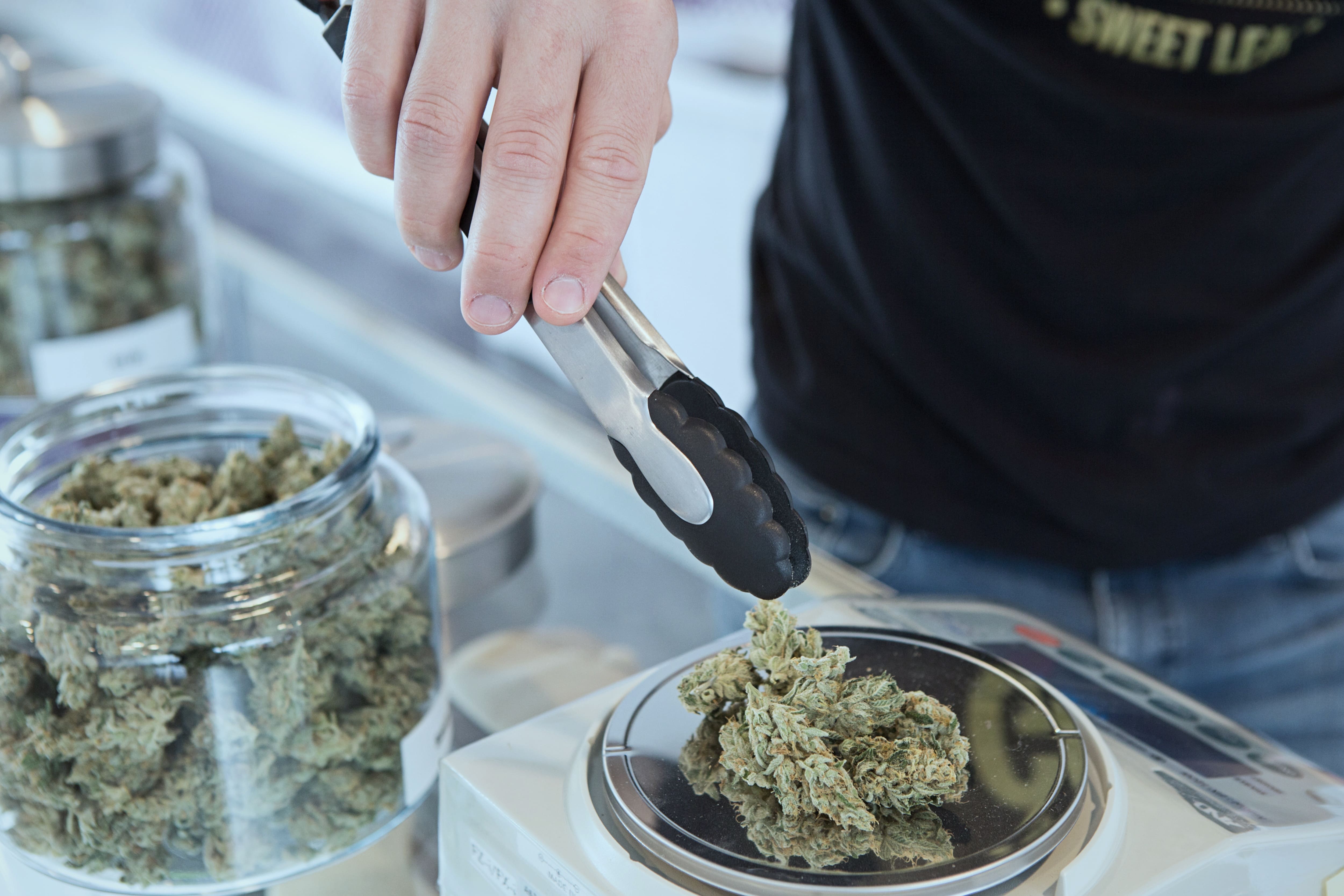 A recent analysis of popular marijuana strains revealed widespread "genetic inconsistencies" that raise questions about what consumers are really getting at their local dispensaries.
The study, released last week, looked at 122 samples of 30 common cannabis strains, obtained from dispensaries in multiple cities around the United States. It turns out that strain names don't appear to be reliable indicators of a given product's actual genetic profile.
That might strike consumers as surprising, especially considering the fact that commercially available cannabis products are often reproduced through cloning and "stable seed strains." Even so, the researchers found "evidence of genetic variation…indicating the potential for inconsistent products for medical patients and recreational users."
While the study's findings might disappoint recreational users who studied up on a strain's reported effects on sites like Wikileaf, it poses a particular issue for medical marijuana patients who seek out specific strains to treat various health conditions, the researchers noted.
The factors behind the unreliability
The fundamental problem in cannabis strain inconsistency is that marijuana is federally illegal, limiting research and regulatory opportunities, and there's currently no industry-wide system "to verify strains," the study authors wrote. Therefore, "suppliers are unable to provide confirmation of strains."
"Exclusion from protection, due to the Federal status of Cannabis as a Schedule I drug, has created avenues for error and inconsistencies."
"Without verification systems in place, there is the potential for misidentification and mislabeling of plants, creating names for plants of unknown origin, and even re-naming or re-labeling plants with prominent names for better sale. Cannabis taxonomy is complex, but given the success of microsatellites to determine varieties in other crops, we suggest the using genetic-based approaches to provide identification information for strains in the medical and recreational marketplace."
Hezekiah Allen, executive director of the California Growers Association, told Marijuana Moment that he agreed with that recommendation.
"We have been calling for an industry wide science-based system for several years," he said, citing a legislative accomplishment in 2016 that mandated the California Department of Food and Agriculture "establish a process by which licensed cultivators may establish appellations of standards, practices, and varietals applicable to cannabis grown" in the state.
"Having universities finally able to engage in this type of research is one of the most exciting outcomes of legal reform," Allen said. "This is an important step the multi-year effort to document and catalog the extensive culture of cannabis."
"We envision a well informed market, where consumers ask questions before making a purchase. How is grown? Where is it grown? What type was grown? The answers to all of these questions hold great promise for humanity."
In the new study, which was not peer-reviewed, the researchers at the University of Northern Colorado also pointed out that increased cross-breeding on cannabis strains (hybrids) has contributed to genetic inconsistencies.
"The results are clear: strain inconsistency is evident and is not limited to a single source, but rather exists among dispensaries across cities in multiple states."
It's not just the strains that showed genetic variation. The study also indicated that the cannabis categories "indica," "sativa" and "hybrid" may be unreliable.
"If genetic differentiation of the commonly perceived Sativa and Indica types previously existed, it is no longer detectable in the neutral genetic markers [the researchers used]," according to the study. "Extensive hybridization and selection has presumably created a homogenizing effect and erased evidence of potentially divergent historical genotypes."
The team's findings are consistent with a 2015 study published in the journal PLOS ONE, which also analyzed the cannabis genetics and determined that "marijuana strain names often do not reflect a meaningful genetic identity."
How Reddit's r/trees Helped Scientists Make Marijuana Discoveries