Massachusetts Wants People Harmed By The Drug War To Sell Legal Marijuana. How's It Going So Far?
Massachusetts is leading a groundbreaking effort to ensure that people from communities that have historically been disproportionately targeted for enforcement under the "war on drugs" are able to participate in the newly legal marijuana industry.
The Bay State's so-called "social equity program" is available to cannabis business license applicants who meet certain criteria for having been harmed by drug enforcement, and is meant to ease entry into a competitive industry that in other states has mostly been available to relatively privileged people with access to large amounts of capital.
The effort is the brainchild of Shaleen Title, a longtime drug policy reform activist who last year found herself named by the governor and other statewide elected officials as one of just five state regulatory commissioners responsible for implementing the cannabis legalization measure that Massachusetts voters approved in 2016.
Title's appointment to the commission marked the first time an advocate who campaigned to enact legalization was made responsible for implementing it.
Since being formed less than a year ago, the Cannabis Control Commission on which she serves has begun issuing recreational marijuana cultivation and dispensary licenses, and is soon preparing to assume oversight of the state's existing medical cannabis industry.
The voter-approved ballot measure that ended cannabis prohibition in the state contained unique language mandating that officials take steps to "promote and encourage full participation in the regulated marijuana industry by people from communities that have previously been disproportionately harmed by marijuana prohibition and enforcement."
Title, who helped to craft that language, is now responsible for making good on it.
Participation in the social equity program is available to people who have a past drug conviction or are married to or the child of a person with a drug conviction. It is also open to residents of "areas of disproportionate impact" under the drug war and whose income is sufficiently low. Those who qualify can receive training and technical assistance in employee recruitment and management, accounting, tax compliance, raising capital and other areas.
Regulators also launched a separate economic empowerment program that gave priority application review status to businesses that met criteria such as majority ownership of people of color or a majority of whose employees have drug convictions.
At a recent meeting of the commission, Title laid into municipalities that, in her view, are requiring marijuana business license seekers to pay excessive fees, a situation which she says creates "obstacles to the commission's mission statement, which is to safely, equitably and productively implement the law."
"And we already know that when barriers to entry are too high at the local level we end up with a market that is slow to start up and has a striking lack of diversity," she said.
This week, Title rejected an invitation to speak at the upcoming Cannabis World Congress & Business Expo, an event she helped to boycott last year after it invited Trump ally Roger Stone as a keynote speaker.
In this interview, which has been lightly edited for clarity and length, Title talks about why she turned down the chance to give conference organizers a piece of her mind on stage and shares her broader thoughts about how the effort to implement legalization equitably is going.
(Full disclosure: Title is a friend of the author, and the two co-founded the nonprofit Marijuana Majority.)
Tom Angell: Why was it so important for you to make sure the equity program was a key part of the legalization launch in Massachusetts?
Shaleen Title: It's clear from looking at the rollout of other states – many of which I was involved in – you can't just hope for fairness and inclusion and have it happen. Combined with keeping small entrepreneurs in mind with all of our decision-making, creating a formal equity program was a way to intentionally connect employees and business owners from disproportionately harmed communities with the resources they need to thrive.
Angell: Were there any challenges in convincing your fellow commissioners or other stakeholders to adopt the equity program?
Title: All of my fellow commissioners are as committed to equity as I am, so I don't recall needing to convincing anyone; however, the main challenge has been to structure the program so that it has a real impact rather than being lip service. That entails careful data collection and evaluation, flexible decision-making and deliberate outreach. It's also important to pay special attention to funding for restorative justice as well as fairness at the local level, both of which are already addressed in the law.
Angell: Were you inspired by similar efforts in other states or municipalities? What lessons from those other programs did you incorporate in designing the Bay State's effort?
Title: We looked at all the other efforts to prioritize equity in other jurisdictions and took various elements.
The approach of designating geographic areas based on arrest rates and specifying a range of years to account for gentrification was inspired by Oakland. The required diversity plan and community impact plan for all applicants were inspired by Pennsylvania. Other elements, like the economic empowerment priority and the strict accountability for collecting and reporting data, were required by the legislature.
Finally, we adopted certain elements based on our own discussions among the commissioners, including focusing primarily on technical assistance and directly including people with drug convictions and people whose parents or spouses have drug convictions. Utilizing public comment opportunities, outreach events, and the talented staff we've hired, we took input directly from the communities we aim to benefit and used it as the basis for those decisions.
Angell: How will you measure whether the equity program is living up to the goals you set out? And what does the initial data show so far?
Title: We are very specific about measuring the impact of all of our programs, but particularly the social equity program given that leaders from other states are watching it closely. In addition to the number and percentage of licenses issued to Economic Empowerment applicants and Social Equity Program participants, we are measuring how many licenses are issued to people of color, women, veterans, farmers and people with drug convictions, and how many jobs in the adult-use cannabis industry are held by those groups. We're also tracking how many jobs are being created in geographic areas of disproportionate impact and how many people are being trained through the Social Equity Program.
So far, only three economic empowerment applicants out of 123 have submitted all four packets of the application. The preliminary data from a recent survey shows that the reasons they have not applied, in order, are difficulty raising funds or capital, business concepts and plans still in development and difficulty obtaining approval from a city or town.
So we are seeking to address these challenges.
Angell: Some people might feel that they are left out of an early boost to getting a license because they don't have a criminal record or aren't from communities where the drug war has been heavily waged. How would you respond to those people?
Title: In every decision we make, we have prioritized the inclusion of people from all backgrounds and businesses of all sizes. I would encourage them to submit an application and note that all applications are evaluated on their own merits as suitable or not suitable, rather than having different applicants compete against each other for a limited number of licenses. There are no quotas here.
Angell: There have been concerns raised recently, by the commission and some state lawmakers, that municipalities are breaking state law by requiring excessive payments from businesses seeking marijuana licenses. Beyond the simple question about whether these arrangements violate current policy, do you see them as an impediment to ensuring equity in the industry for entrepreneurs who aren't extremely well capitalized?
Title: Absolutely. Although some municipalities are ignoring it, the law puts limitations in place on how much money it can accept from an applicant. It makes it crystal clear that municipalities may not sell their approval to the highest bidder. If such unlawful arrangements are permitted, that is an invitation to big marijuana companies to come in to a city or town and knock the smaller competition out through a payoff. At that point, only that big company would have the required local approval and the smaller companies wouldn't even have the chance to apply at the state level. That's not okay. It's a direct obstacle to our overall goal of a fair industry.
At our next meeting, the Commission will be discussing whether to review these agreements and ensure they are compliant with the law before issuing a license—a policy I support.
Meanwhile, other states should be watching Massachusetts closely to see if the system ends up protecting the municipalities who accept excessive payments and the marijuana businesses who offer such payments in exchange for licensure, even when the law clearly prohibits it.
Angell: What are some upcoming milestones that people who are interested in following the roll-out of the equity program should be watching for?
Title: The Commission is seeking trainers who are able to provide training to equity applicants. The training is divided into four tracks: entrepreneurial, entry-level or reentry-level, core (management) and ancillary. If your organization or business is qualified to provide such training, you must respond to our RFQ by September 7. The executive director of the Commission and I recently held a Facebook Live chat explaining the process. I personally hope to see a combination of applicants who are experienced at working with state governments and applicants who have never responded to a state RFP or RFQ before.
After that, the next step will be to open our applications to people eligible for the program. People who are interested in receiving updates about the social equity program can learn more and sign up for our email list.
We will also be rolling out opportunities for women, people of color, veterans, and farmers to ensure they are included. I encourage people to follow the Commission and me personally on Twitter.
Angell: Shifting gears, last year you helped lead a pushback against a cannabis conference that invited Trump ally Roger Stone as a keynote speaker, which ultimately led to him being dis-invited from the event following initial resistance from the organizers. This year, they invited you to be a keynote speaker, but you turned them down. Why was it important to organize around the Stone invitation last year, and why did you reject the invite for you to speak this year?
Title: I mean, it's a nonstarter for me to support a conference that somehow thought it was a good idea to honor a person who openly referred to black colleagues as "stupid Negroes" and female colleagues as "c*nts." Isn't that common sense? That would go for any conference, but last year many of us felt it was particularly important to organize against this one in particular because this is a conference about cannabis, whose legal status has until recently been used as a tool of oppression.
Even worse than their invitation was their mewling, reflexive defense of their decision after we raised concerns. Eventually, they dropped him when enough sponsors threatened to withdraw, but given that the company never took any responsibility and dismissed the entire conversation as a "distraction," I had zero interest in letting them use my name to promote their conference this year.
Angell: Did you consider accepting the speaking invitation and giving the organizers a piece of your mind on stage instead of turning them down?
Title: Well, I'm trying to get the marijuana businesses open in Massachusetts, so my time is limited. I made some suggestions to the conference as to steps they might take if they are sincere about moving forward constructively; that's all the time I had. I'm grateful for opportunities to participate in events to help keep the public informed, and I want to devote my time and support to those events that promote diversity and put in the work in terms of giving back and community outreach.
Watch: Senator's Spot-On Impression Of Mitch McConnell Talking About Marijuana
Senate Majority Leader Mitch McConnell (R-KY) was apparently taken aback when he heard that the red state of Utah is likely to legalize medical marijuana in November.
Sen. Cory Gardner (R-CO) said in an interview on Wednesday that the exchange took place during  Senate's tax reform debate earlier this year, and he executed a pretty uncanny impression of McConnell in the retelling.
Asked by Capitol Hill newspaper Roll Call to share his favorite story about McConnell, Gardner said the two struck up a conversation on the Senate floor about marijuana and small business tax issues.
At the time, the Colorado senator was pushing an amendment to undo the provision in federal tax law known as 280E that prevents marijuana businesses from writing normal expenses off of their returns.
Gardner pressed McConnell on the issue, telling him that "47-plus states have legalized some form of marijuana, medical marijuana, CBD… Even Utah is most likely gonna legalize medical marijuana this year."
"And McConnell looks at me and he goes, 'Utah?' And just this terrified look. Right as he says that, [Sen. Orrin Hatch (R-UT)] walks up, and Mitch looks at Orrin, and he says, 'Orrin, is Utah really gonna legalize marijuana?'"
Then, looking at his feet, hands folded, the Mormon senator from Utah deadpanned: "First tea, then coffee, and now this."
"It was just hysterical," Gardner said.
You can watch the full Roll Call interview here.
Though McConnell isn't quite the face of cannabis reform in Congress, he's taken a leadership role in the fight to legalize industrial hemp—successfully securing a provision to accomplish just that in the Senate-passed version of the Farm Bill, which is now being reconciled with a proposal from the House that contains no hemp language.
Gardner, meanwhile, has embraced reforms sought by the legal cannabis industry in the years since Colorado became the first state to end marijuana prohibition in 2012.
Win Or Lose At The Polls, Medical Marijuana Is Coming To Utah Under New Deal
Photo courtesy of RollCall.
Man Sends Marijuana Samples To Feds… To Make A Legal Point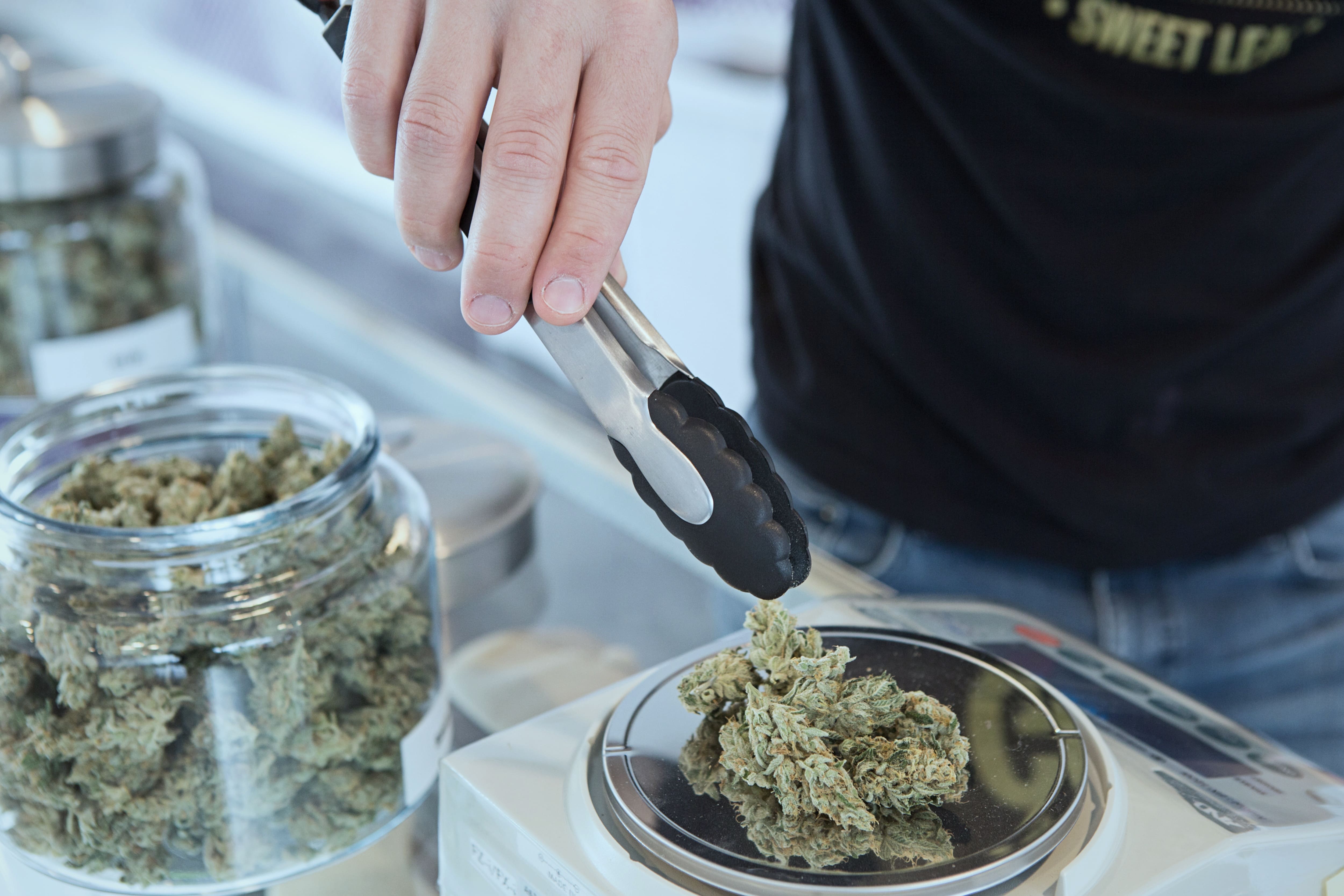 Mailing numerous cannabinoid samples to U.S. courts and the Department of Justice was a key part of one man's convoluted lawsuit strategy against the federal government that relied on an obscure Confederate-era statute, court filings show.
Checkmate, feds.
Oh, right. This requires some explanation. So, it's not entirely clear what the end-game in this case was meant to be, but the essential facts are as follows: a man named Jeffrey Nathan Schirripa filed suit in the U.S. Court of Federal Claims, alleging that the government failed to hold up its end of a contract that, in a roundabout way, he attempted to force upon it.
Schirripa first sent cannabinoid samples to the Justice Department and a U.S. district court in 2015 to lay the groundwork for a theoretical "contract" between himself and the government, according to the filings. But the court "dismissed the complaint for lack of subject-matter jurisdiction and for failure to state a claim upon which relief can be granted."
Then, in an apparent effort to "prove the existence" of a contract, Schirripa attached unspecified parts of marijuana to 18 copies of a confidential petition for rehearing this year. Schirripa seemed to believe that he was creating "subject matter jurisdiction," a necessary component of an implied unilateral contract that he said the government violated.
The court did not agree that unsolicited mailings of controlled substances constituted the relevant subject matter in an implied contract, though. On Monday, it filed this order:
"The Clerk of Court is directed to transmit these 18 documents to the U.S. Marshals Service for appropriate disposition or alternate action within the purview of the U.S. Department of Justice."
The judges explained that the specific U.S. statute that Schirripa used as the basis of his subject matter claim was enacted in 1861, and it was exclusively designed to "weaken the Confederate States by authorizing the President to seize property aiding the Confederacy in its insurrection." In other words, it didn't apply here.
In his petition for rehearing, Schirripa included a flow chart visualizing of his intended logic.
It starts with the fact that he sent prototypes of "neuroprotecting antioxidants" to members of the U.S. Court of Appeals for the Federal Circuit. Schirripa admits that sending the "gifted" substances directly violated the Controlled Substances Act. So far, so good.
But from there, the petitioner seems to suggest that in both possible scenarios he presents—that the law can be enforced against him for mailing a controlled substance or that it can't and so the cannabinoids are therefore "subject to prize/capture"—he's proven to be an "interested party," thereby validating his claim that the government breached an implied unilateral contract.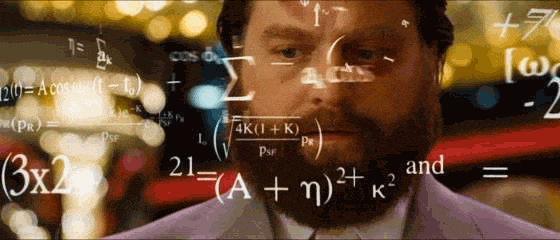 "I don't fully understand the Schirripa's flow chart, but it appears to be a boot-strap version a catch-22 for the court—the type of argument that you might figure out while high," Dennis Crouch, a law professor at the University of Missouri School of Law, wrote in a blog post about the case.
The court seemed to agree. The statutes upon which Schirripa rested his contract theory "have no relation to any contract theory or any government bid or procurement practice," the judges ruled in their denial of his rehearing. "The Court of Federal Claims thoroughly considered Mr. Schirripa's arguments and theories, and fully explained their inapplicability."
The appeals process might not have worked out, but it's hard to imagine that Schirripa will be totally deterred. This marks his third appeal on "related actions" since 2014, court documents show. The legal logic of an implied unilateral contract didn't hold up this time, but Schirripa—who has described himself as "the world's most qualified expert in the realm of Cannabinoid Reform"—seems to be nothing if not tenacious.
Thousands Respond To FDA's Marijuana Rescheduling Comment Request
Photo courtesy of Nicholas C. Morton.
Marijuana And Other Drugs Should Be Legalized, Likely Next House Judiciary Chair Says
A Democratic lawmaker who many political observers believe will likely be the next chairman of the powerful U.S. House Judiciary Committee implied in an interview on Wednesday that he supports legalizing other currently illicit drugs in addition to marijuana.
"From everything we have learned, people are going to do drugs. And certainly the softer drugs like marijuana, there's no good reason at all that they cannot be legalized and regulated properly," Rep. Jerrold Nadler (D-NY) said.
"The major effect of the war on drugs has been to fill our prisons with huge numbers of people to no great effect except to waste money and to ruin lives."
In the comments, which Nadler made during an interview with WNYC's Brian Lehrer Show, the congressman did not specify with substances he believes should be legalized, but his use of the pluralized phrase "softer drugs like marijuana" and the word "they" suggests his anti-prohibition views extend beyond just cannabis.
There is no precise definition of what constitutes a "soft drug" as compared to a "hard drug," but some analysts categorize substances like LSD, psilocybin and MDMA in the former category in light of their lack of addictive potential.
Nadler is currently the top ranking Democrat on the Judiciary Committee, which has oversight of the Drug Enforcement Administration and other federal law enforcement agencies involved in drug enforcement and prosecution. If Democrats take control of the House in the midterm elections, as many poll watchers predict, he would likely ascend to the panel's chairmanship and have the power to bring marijuana and other drug reform bills up for a vote.
Also in the radio interview, Nadler called the war on drugs an "abject failure" that is "not succeeding in reducing crime or doing anything else."
"We ought to look at drugs as a public health issue."
The comments came shortly after another key Democrat, Rep. Earl Blumenauer (D-OR), released an eight-page memo to fellow party members laying out a step-by-step strategy for how they can accomplish federal marijuana legalization in 2019 if they take control of one or both chambers of Congress. The plan includes a hearing on marijuana descheduling before the Judiciary Committee.
When it comes to marijuana, Nadler sees it as "far less damaging than nicotine to people's health and we should probably regulate it similarly," he said in the interview, adding that its current restrictive Schedule I status "doesn't make any sense."
Congressman Issues 'Blueprint To Legalize Marijuana' For Democratic House In 2019
Photo courtesy of David.