Marijuana Regulators And Small Businesses To Outline Alternative Federal Legalization Vision As Equity Group Expands Partnerships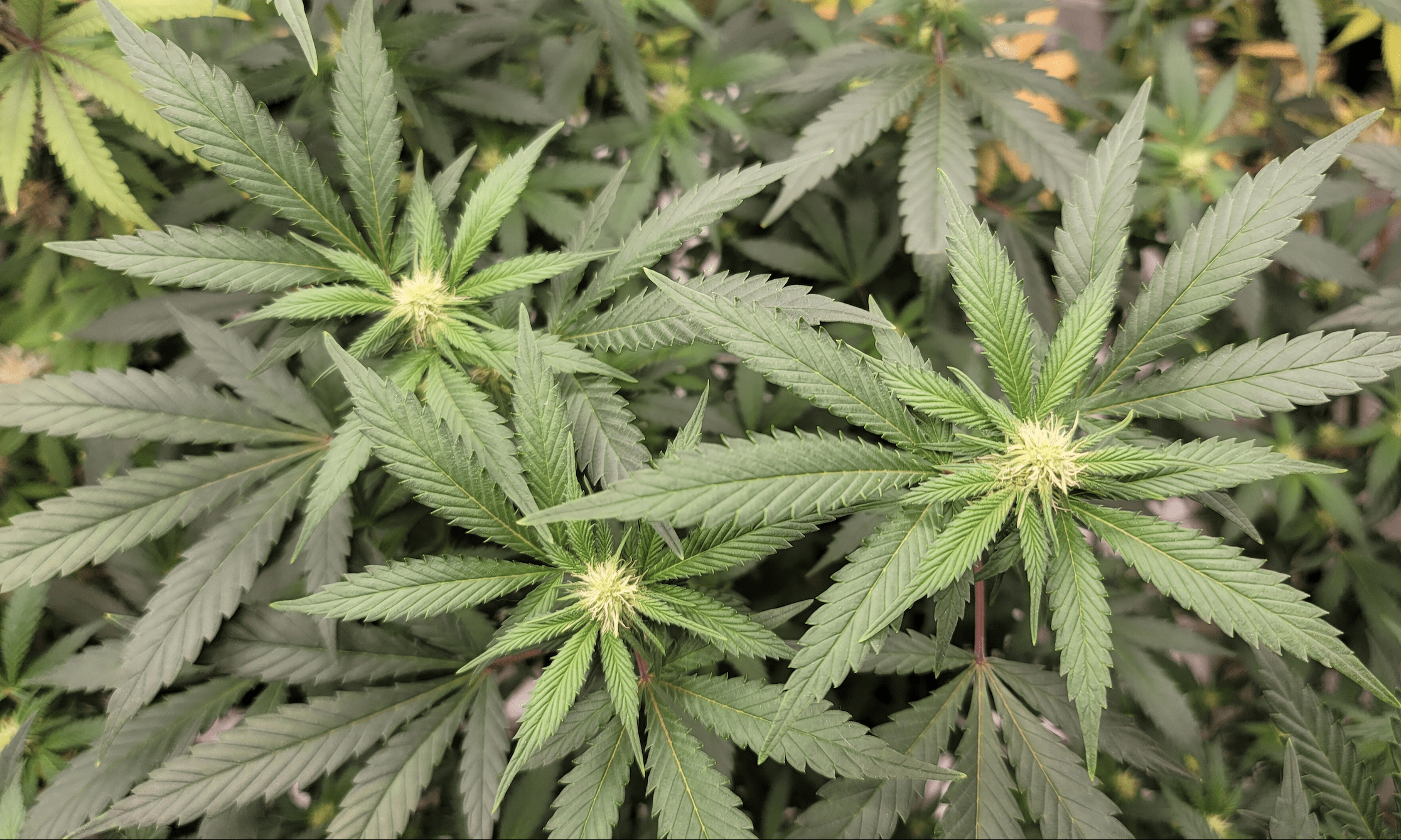 Marijuana regulators from three states, advocates and small business representatives of the cannabis industry will share advice on charting an equitable path forward in the legalization movement at an upcoming event organized by a non-profit focused on preventing corporate monopolization of the market.
The Parabola Center for Law and Policy, a think tank working to educate lawmakers and advocates about the potential ramifications of consolidated ownership in the marijuana sector, also announced on Friday that it has partnered with 50 new organizations, including at least one that sells legal cannabis in multiple states.
Cannabis regulators from Massachusetts, New York City and Washington, D.C. are set to appear at Parabola's event in Boston on June 10, discussing a vision for a new, alternative plan for federal marijuana legalization based on their firsthand experiences overseeing the implementation of state and local reform.
"Already, aspiring weed billionaires and powerful corporations like Amazon and Altria (aka Philip Morris) are hounding Congress to pass bills that would let them be the first to profit from federal legalization—leaving behind small business owners and the many communities that were torn apart by decades of overpolicing," a description of the crash course says.
"It's time to fight back. Parabola Center is bringing together a group of the country's top drug policy experts to dissect the current political landscape and chart a better course toward comprehensive federal cannabis reform that centers all of us, not Wall Street gamblers," it adds.
The regulators who will be appearing at the event are: Dasheeda Dawson, director of the Cannabis NYC initiative at the New York City Department of Small Business Services (SBS); Ava Concepcion, commissioner at the Massachusetts Cannabis Control Commission (CCC); and Rafi Crockett, member of the D.C. Alcoholic Beverage & Cannabis Control (ABC) Board.
REGISTRATION NOW OPEN: Join us on Saturday, June 10th, from 9:30am to 1:30pm at the historic Boston Public Library for Parabola Center's debut crash course on federal cannabis legalization.

Learn more and get tickets🎟️ at https://t.co/PesxEvJRLY pic.twitter.com/QrPi7nfHEy

— Parabola Center (@ParabolaCenter) April 5, 2023
Speakers will also include Parabola's Shaleen Title—who herself is a former members of the Massachusetts CCC—as well as Drug Policy Alliance's Kassandra Frederique, Marijuana Justice's Chelsea Higgs Wise, Doctors for Cannabis Regulation's Peter Grinspoon, cannabis journalist Dan Adams, Cannabis Regulators of Color Coalition's Cat Packer and Students for Sensible Drug Policy's Jason Ortiz.
Parabola, which recently released an anti-monopoly "toolkit" to inform cannabis policymaking, is also celebrating the addition of 50 new partners that have signed on in alliance with the non-profit's reform ideology:
6 Brick's
All Together Now Pennsylvania (ATNPA)
Asian Cannabis Roundtable (ACR)
Association for Cannabis Health Equity and Medicine (ACHEM)
BEN'S BEST BLNZ (B3)
Bronx Cannabis Hub
Cannabis Business Alliance (CBA)
Cannabis Center of Excellence, Inc. (CCOE)
Cannabis Equity Illinois Coalition (CEIC)
Cannabis Corporate Law
Cannabis Noire
Cannabis Trainers
Cannabis Workers Coalition
Cool Software, LLC
Do More With Your Time
Doctors for Cannabis Regulation (DFCR)
ELEVATE Northeast
Equitable Opportunities Now! (EON)
Equity Trade Network
Grassp Health
Green Line Boston
Higher Power
Howls
Illinois Equity Staffing
IvyHill PR
Indigenous Cannabis Industry Association (ICIA)
Law Offices of Jennie Stepanian
Jersey Extracts
KG Consulting, LLC
Konopé Compliance
Kumer & Hopper Law, LLP
Mahajan Consulting
Major Bloom, LLC
MIZE Counsel
Morem & Waller, CPAs
New Día
New York Cannabis United
NY Small Farma
Law Offices of Omar Figueroa
Philadelphia CannaBusiness Association (PCBA)
Pure Oasis
Rudick Law Group, PLLC
Simply Pure
Socíale Dispensary
Soulstar Holdings
Tetragram
Transform Drug Policy Foundation
The Weedaker Group
Women Grow
Women's Organization for National Prohibition Reform
Partners are asked to agree to a set of principles before they can sign on with Parabola, including supporting the right of consumers to grow their own cannabis at home, not calling for criminal crackdowns on the unregulated market and not taking funding from or partnering with large alcohol, tobacco or pharmaceutical companies. They also need to certify that they have not filed lawsuits to undermine social equity programs.
We're thrilled to have 50 more incredible organizations join our Parabola Partners network and combined efforts to end cannabis prohibition fairly and equitably, without the influence of big business.

Learn more now at https://t.co/t7p7SCQKfD pic.twitter.com/sAtpJzNf34

— Parabola Center (@ParabolaCenter) April 14, 2023
Title, the founder and director of Parabola, told Marijuana Moment that the group's upcoming "crash course in Boston and our anti-monopoly toolkit are for everyone who's had enough of big business trying to take over the cannabis industry."
The event and toolkit are some of the latest complements to Parabola Center's other policy efforts, including direct engagement with congressional lawmakers.
For example, the organization proposed changes to a House-passed federal marijuana legalization bill in 2021 that sought to ensure that the market is equitable and empowers communities that have been most impacted by prohibition to benefit from the new industry.
Late last year, the center also sounded the alarm about the influence of the tobacco and alcohol industries in shaping federal cannabis reform and encouraging lawmakers to rethink the idea of modeling legal marijuana regulations after those that are in place for booze.
Top House Democrat And Republican Congressman File Bill To Prepare For Federal Marijuana Legalization
Photo courtesy of Mike Latimer.