Marijuana Equity Advocates Release 'Anti-Monopoly Toolkit' To Shape Legalization Laws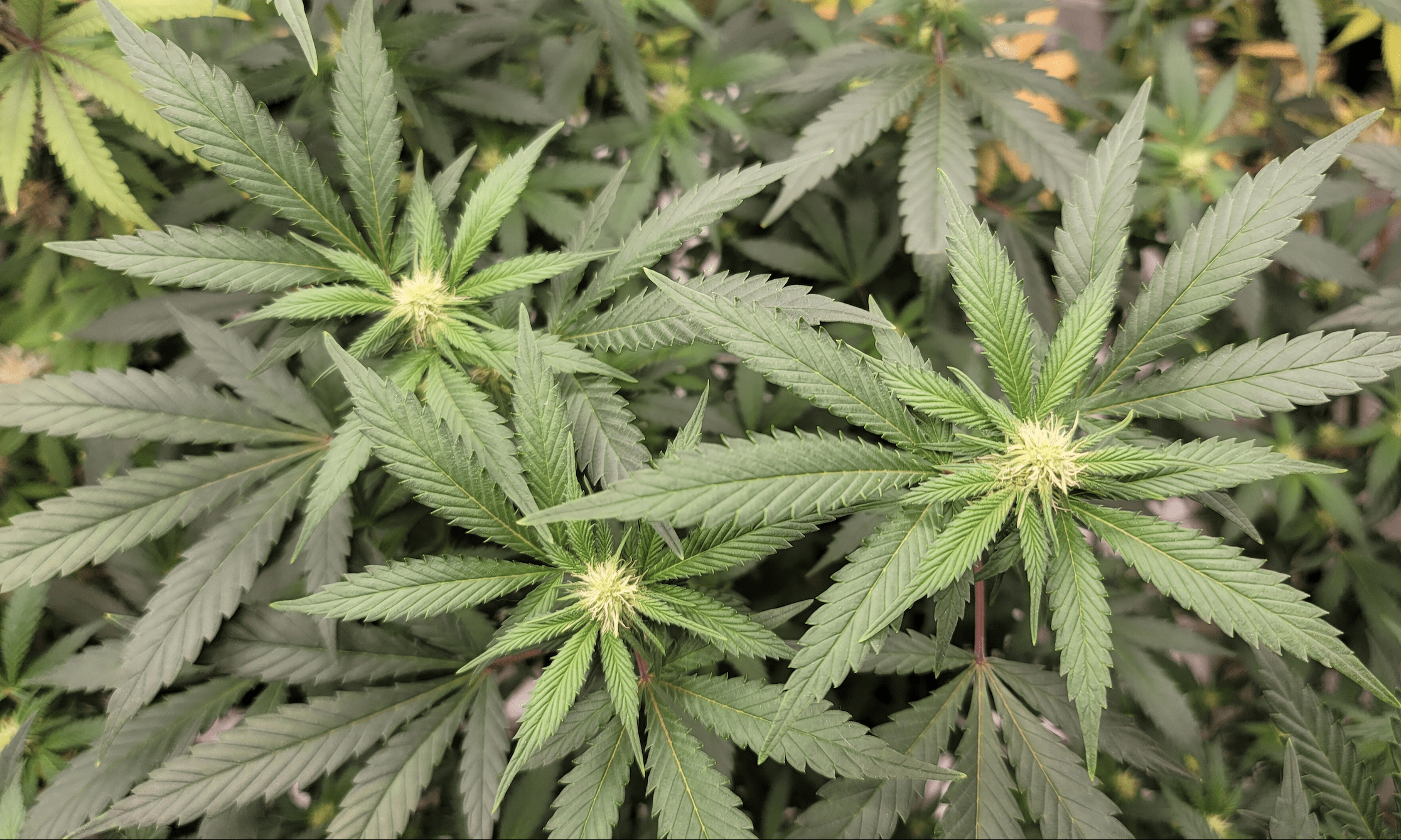 A drug policy think tank that is working to promote education about how lawmakers and advocates can effectively prevent the monopolization of the marijuana industry released a new toolkit to help guide reform efforts on Monday.
The Parabola Center for Law and Policy, a nonprofit focused on advancing equity-centered reform, is rolling out the "Anti-Monopoly Toolkit," which provides an overview of state and federal policy priorities to prevent corporatization and consolidation that could threaten small cannabis businesses in the industry.
It also features practical advocacy advice on the issue, with tips on how to best communicate concerns with policymakers and raise attention to the potential ramifications of letting large marijuana companies dominate the market.
"This is a document not only for policymakers, but also for anyone who wants to learn more about how to advocate for fair cannabis markets that prioritize people over profits," the introduction says. "It offers a menu of potential policy options, and each section provides model language for how associated provisions might be written."
Today, we're launching our Anti-Monopoly Toolkit! Read the full report & take action at https://t.co/e5v4iWkxVx

Concerned that big businesses are taking over the cannabis industry? This toolkit is for you. It's easier to tackle this issue when we work together. https://t.co/4m5swEVxR0

— Parabola Center (@ParabolaCenter) April 10, 2023
Here are some other highlights from the toolkit: 
The center says it's important to set caps on the number of marijuana business licenses, shops and canopy space that any one person or entity can obtain. Policies should focus on individual ownership limits, rather than capping licensing overall.
It also warns about the risk of letting major technology platforms dominate the market, as their services could inhibit market competition by promoting select brands within their networks.
The toolkit says that marijuana reform should generally avoid allowing vertical integration—in which a single business can operate at multiple steps of the supply chain—with the exception of microbusiness licensees.
Parabola is strongly against keeping people with prior drug convictions on their records from participating in the legal market. But it does recommend barring corporations with established patterns of "harmful conduct."
People should organize and send sign-on letters to policymakers to show solidarity around anti-monopoly priorities, it says.
It also advises that people should consistently push for the right of people to grow their own cannabis in any legalization legislation.
"I was inspired by Lizzie Magie, the progressive feminist who invented the game of Monopoly as an educational tool, because she thought philosophy and academic writing weren't enough in the early 1900s," Parabola Center Founder and Director Shaleen Title told Marijuana Moment. "Just like in her era, we're in a critical time period that calls for large-scale and drastic action."
Learn more and read the full report at https://t.co/e5v4iWkxVx pic.twitter.com/EEzNIuwTPK

— Parabola Center (@ParabolaCenter) April 10, 2023
The new toolkit acknowledges that "not every policy is the right fit for every community."
"This document is not an endorsement of every example provision for every situation, nor can it provide specific legal advice," it says. "Our goal is to raise awareness of important policy considerations that are too often overlooked in conversations around legalization."
The resource is one of the latest complements to Parabola Center's other policy efforts, including direct engagement with congressional lawmakers.
For example, the organization proposed changes to a House-passed federal marijuana legalization bill in 2021 that sought to ensure that the market is equitable and empowers communities that have been most impacted by prohibition to benefit from the new industry.
Late last year, the center also sounded the alarm about the influence of the tobacco and alcohol industries in shaping federal cannabis reform and encouraging lawmakers to rethink the idea of modeling legal marijuana regulations after those that are in place for booze.
"We got here because people worked their whole lives on this issue—many who didn't live to see state legalization," Title said. "Now that we're 95 percent of the way to the finish line, we're just going to hand the keys to Jeff Bezos and Philip Morris to destroy our whole market and culture for their own profits? It's outrageous."
"We know that most people agree with us, but they're not sure what steps to take to get us back on track toward justice and freedom," she said.
Congressional Progressive Caucus Urges Biden To Expedite Marijuana Scheduling Review And Push For Federal Guidance
Photo courtesy of Mike Latimer.