Marijuana Legalization Boosts Job Opportunities In The Agricultural Sector, Study Finds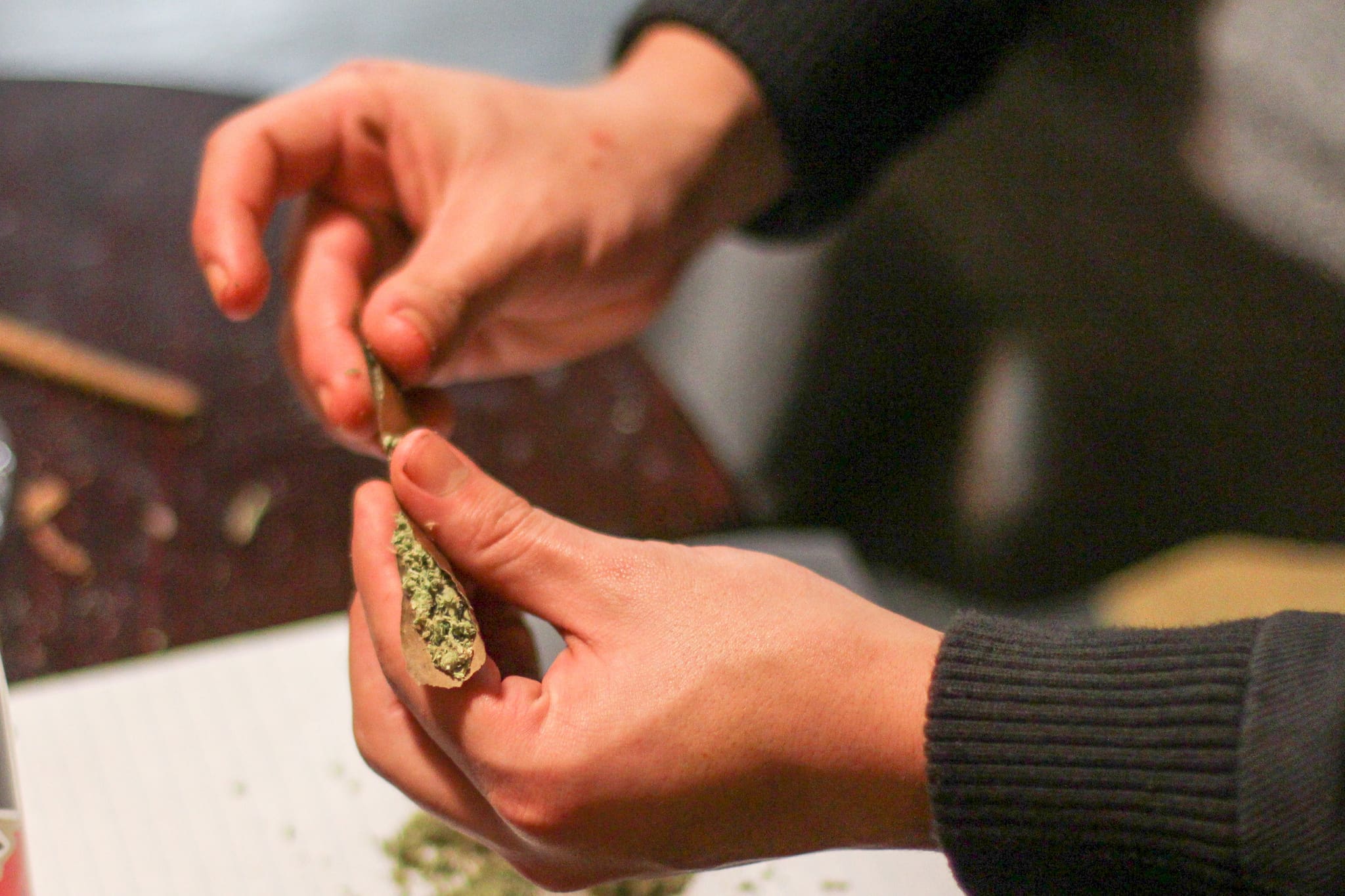 Despite prohibitionist arguments that marijuana legalization harms the workforce, a new study published by the National Bureau of Economic Research (NBER) found that, if anything, the reform actually increases job opportunities.
Researchers at San Diego State University and Bentley University said that their study is the "first to explore the impact of recreational marijuana legalization (RML) on labor market outcomes of working-age individuals," analyzing employment and wage trends in states that have and haven't enacted adult-use legalization.
If what prohibitionists have insisted—that legalization would create health and safety issues, stunting labor outcomes and job opportunities—were true, the study would have shown "substantial negative impacts" on the economy and workforce. But the analysis didn't turn up evidence to support those claims.
"Instead, our findings show some evidence that RML adoption is associated with small increases in adult employment in the agricultural sector, consistent with opening of a new licit market to produce and cultivate marijuana," the working paper says. "Among early-adopting states, California, Colorado, and (to a lesser extent) Oregon saw boosts in agriculture work."
The study also found "some evidence that RML adoption is associated with modest (often short-run) employment gains for Hispanics and individuals over age 30,."
The researchers said that the "largely null, and occasionally positive employment (and earnings) effects are robust" in that they 1) used event-study analyses that tested both pre-legalization trends and assessments of "post-treatment dynamics in labor market effects," 2) controlled for trends in states bordering those with adult-use legalization, 3) used "newly developed difference-in-difference methods" that minimize study bias and 4) included "synthetic control analyses of early adopting states that allow an exploration of longer-run economic effects."
"Together, we conclude that legalization of recreational marijuana has, at most, muted effects on the economic well-being of working-age individuals," they said.
"Our estimates show that RML adoption is associated with an increase in agricultural employment, consistent with the opening of a new licit market."
The researchers also examined why adult-use legalization might have greater economic benefits than medical marijuana laws (MMLs). By virtue of expanding access to the broader population, that "may increase labor demand and offer new economic opportunities," for example.
But recreational legalization is also more commonly enacted with criminal justice reform elements such as expungements. And so, "by more broadly reducing the likelihood of having a criminal record, RMLs may be more likely to have important effects on employment and earnings opportunities of those young men with a relatively higher propensity for a marijuana possession arrest."
"Thus, one might expect that RMLs could have larger effects on those disproportionately harmed by marijuana prohibition: young Black and Hispanic men," it says.
"Finally, because RMLs broadly expand the market for marijuana across a far larger potential set of consumers than MMLs, expansions in production and cultivation of marijuana may be much more substantial. Thus, there is greater scope for agriculture and retail sales employment to rise (perhaps along with workers' wages) in response to this new licit market."
The introduction of the working paper contrasted the differing perspectives on the issue by quoting billionaire Elon Musk and actor and reform advocate Seth Rogen. The former said in 2018 that he doesn't regularly smoke cannabis because he believes it's not "very good for productivity." The latter, on the other hand, said in 2011 that he smokes "a lot of weed when I write."
The study didn't attempt to ascertain whether consuming cannabis proactively improves work performance, however. Rather, it looked at broader economic trends following the policy implementation of legalization, which it did associate with slightly increased average use by adults.
Legalization "could have positive effects on employment and wages," the authors said. "The introduction of a new legal industry—which may include cultivation and production of marijuana as well as legal marijuana sales at recreational dispensaries—may increase employment."
"Moreover, if legal access to marijuana induces substitution away from substances that have negative impacts on productivity, including opioids or heavier drinking, labor market outcomes may improve (or at least be no worse off)," it continued. "In addition, if marijuana is effective at alleviating physical health ailments, relieving stress, or improving psychological health, such health improvements could generate positive labor market spillovers."
The findings are generally consistent with past analyses, including one from 2021 that found legalization is associated with an increase in workforce productivity and decrease in workplace injuries.
Strict policies prohibiting off-duty cannabis use by employers has also been linked to lower job pools for employers, and numerous businesses have started amending their drug testing policies amid the state legalization movement.
Even at the federal level, where marijuana is seriously prohibited, the Office of Personnel Management (OPM) recently proposed to replace a series of job application forms for prospective workers in a way that would treat past cannabis use much more leniently than under current policy.
GOP Congresswoman Files Bill To Provide Federal Tax Relief For Marijuana Businesses By Amending IRS's 280E Code
Photo courtesy of Martin Alonso.