Marijuana Industry 'Will Continue To Grow,' Federal Economic Panel Says While Recommending Classification Changes
The marijuana industry will "continue to grow," a federal economic committee said in a new series of recommendations, and that means steps need to be taken to ensure that it's tracked more diligently under a system that enables analysts to follow markets and publish statistical data.
In proposal published in the Federal Register last week, the White House Office of Management and Budget (OMB) described policy recommendations for the 2022 update of the North American Industry Classification System (NAICS), which is used to categorize businesses and compile data on markets across the U.S, Mexico and Canada.
The suggestions include a proposal to move cannabis retailers out of a miscellaneous category and index them separately under a new category where they will be grouped with tobacco, e-cigarette and smoking shops. There were further recommendations on indexing cannabis, hemp and CBD agriculture and wholesaler companies into specific NAICS categories as well.
These might seem like nominal moves—and they doesn't represent the broader change that industry advocates wanted to see—but it demonstrates that the federal committee behind these recommendations is acknowledging the growing legitimacy of the marijuana sector and wants to make it easier for economists to research it just like any other business category.
The U.S. Economic Classification Policy Committee (ECPC)—which is comprised of OMB, the Census Bureau, the Bureau of Economic Analysis and the Bureau of Labor Statistics—took into account several previous public comments that had urged it to restructure NAICS with respect to cannabis retailers.
One comment that was submitted by the Census Bureau itself suggested that marijuana retailers and vape shops could be split into two distinct categories. But it left open the possibility of combining cannabis shops and vape retailers together, as ECPC ultimately recommended.
"The ECPC notes there is ample evidence to suggest the retail market for electronic cigarettes, e-liquids, related accessories, and medical and recreational marijuana will continue to grow, albeit with increasing regulation at both the federal and state levels," the committee said in response to the Census comment.
"Broadly, vape shops and marijuana shops are primarily engaged in retailing smokers' supplies," it continued. "Given the production process commonalities and the continual market growth, the ECPC recommends creating a new industry, titled 'Tobacco, Electronic Cigarette, and Other Smoking Supplies Stores,' by combining NAICS Industry 453991 with electronic cigarette shops and marijuana stores, currently classified in NAICS Industry 453998, All Other Miscellaneous Store Retailers (except Tobacco Stores)."
A Census Bureau representative summarized the main changes, telling Marijuana Moment that "marijuana stores were not identified in a separate industry in earlier versions of NAICS, and they are not recommended to be grouped in a separate industry in 2022 NAICS but rather combined with tobacco and other smoking supplies stores."
As such, this category update wouldn't mean that researchers could pull specific, nuanced data on marijuana businesses, as they'd still be grouped into the broader e-cigarette industry classification. Still, it would narrow the scope of data that's currently available, which could prove useful in future analyses.
For each NAICS code, there are corresponding industry index entries—essentially itemized descriptions of what kinds of businesses fall under the category.
While cannabis retailers weren't listed as a distinct NAICS industry the last time the system was updated in 2017, marijuana is currently listed as an index entry for other categories dealing with merchant wholesalers and crops grown "under cover" and in an "open field," in addition to the miscellaneous category for retailers.
At the very least, this recommended update would be a symbolic step in the right direction as far as advocates are concerned, especially with the ECPC note that the cannabis sector will "continue to grow." But industry experts had hoped ECPC would have taken another route and separated the cannabis market from tobacco or any other industry altogether.
That was the recommendation of economist Beau Whitney, who said in a 2020 comment on the issue that, "given the size of the legal marijuana market and its current influence on the U.S. economy, it is appropriate and justified to create its own set of NAICS codes, so that federal, state and local agencies, along with academic, research and business institutions will have the specific data they need to make informed, data-driven decisions."
Beyond marijuana, the ECPC is also recommending updating agricultural and wholesaling NAICS categories to include "cannabis and hemp" as corresponding index entries. Those classifications include "Other Food Crops Grown Under Cover, 111998, All Other Miscellaneous Crop Farming, and 424590, Other Farm Product Raw Material Merchant Wholesalers," the explanatory statement says.
Further, the committee advised adding CBD index entries to the NAICS categories "325998, All Other Miscellaneous Chemical Product and Preparation Manufacturing, 424690, Other Chemical and Allied Products Merchant Wholesalers, and 459999, All Other Miscellaneous Retailers."
The panel also wants to modify the separate North American Product Classification System to account for CBD.
None of these changes have been codified yet, and a 45-day public comment period is now open for people to weigh in on the proposals.
In the meantime, the Census Bureau is taking its own steps to improve federal data on the marijuana industry in a different way. It announced in February, for example, that it will be adding a cannabis tax question to annual and quarterly reports that states submit in order to "modernize the survey's content to maintain the relevancy and sustainability of these data."
It will be asking states to share information about sales tax revenue generated by legal marijuana markets, in addition to data on licensing fees derived from the industry.
Beyond modernizing the data, reporting on state cannabis tax revenue while marijuana remains federally illegal could further demonstrate to lawmakers the economic opportunities that regulating the plant represents.
South Dakota Marijuana Activists Unveil Four Legalization Initiatives For 2022 Ballot, Pending Supreme Court Decision
Federal Grants For Hemp Farmers Should Be Expanded, State Agriculture Departments Demand At Annual Meeting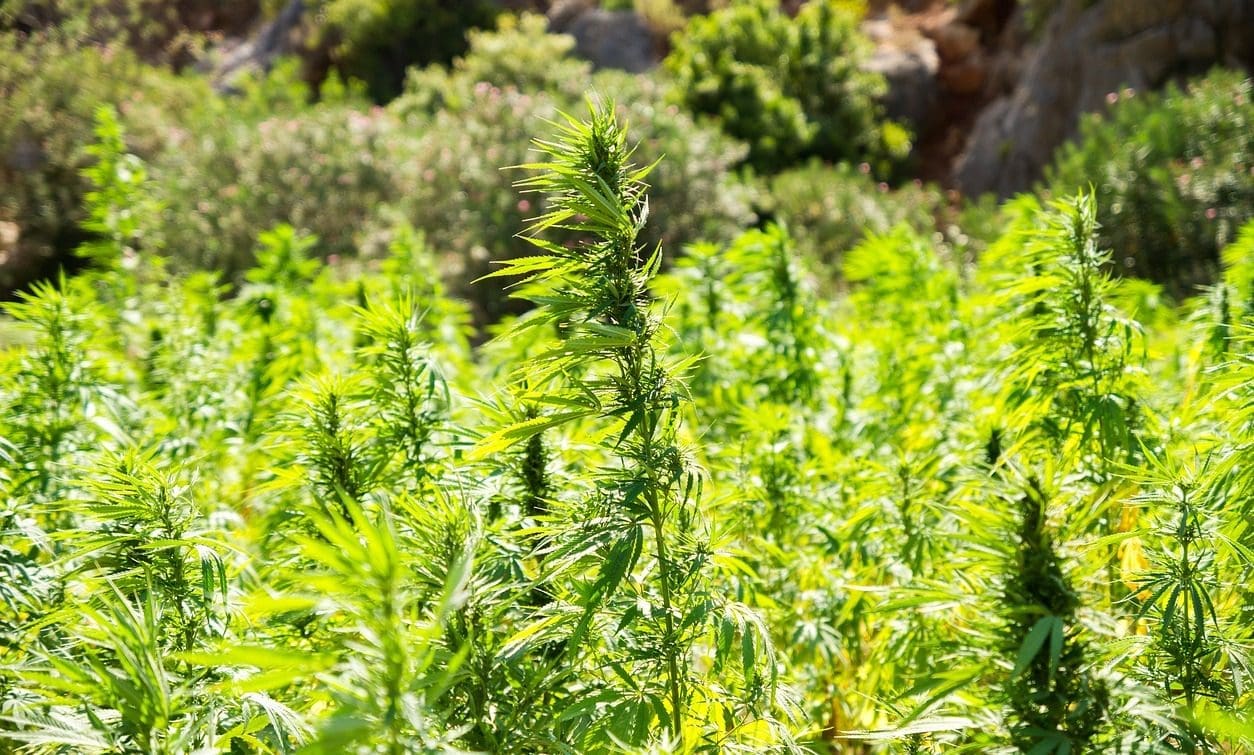 The National Association of State Departments of Agriculture (NASDA) is urging the U.S. Department of Agriculture (USDA) to give hemp two different classifications depending on its intended use in order to expand access to federal grant programs.
Members of NASDA agreed last week to amend its organizational policy on USDA's Specialty Crop Block Grant Program. They are now calling for two distinct categories for hemp, requesting that the federal agency allow businesses to designate the crop as either a specialty crop or agronomic commodity.
That's consistent with a request that was included in a spending bill report from the Senate Appropriations Committee that was approved last month.
While the requested change may seem largely technical, it would make it so hemp farmers could have greater access to grants that stakeholders say would provide them with valuable resources as the industry continues to evolve. It's not clear if USDA will follow through, but NASDA is an influential body that represents agriculture departments in all 50 states and four U.S. territories.
The new policy that the organization adopted during its annual meeting states that "NASDA supports the dual designation for hemp as a specialty crop based on the manner and purpose for which it is grown," and it also "supports expanding the Specialty Crop Block Grant Program funding eligibility to hemp crops with horticultural uses."
Jonathan Miller, general counsel for the U.S. Hemp Roundtable, told Marijuana Moment that the group is "really excited that NASDA is so working so closely with our industry to help identify solutions to support hemp farmers, and this is a technical issue, but it could open the door for funding and other support that hemp farmers so desperately need right now."
What NASDA seems to be doing with this latest action is aligning its policy with the Senate appropriations report for fiscal year 2022, Herrick Fox, co-chair of the government relations committee at the National Industrial Hemp Council (NIHC) who previously spent 15 years working in USDA, told Marijuana Moment.
He said that the "only reason" hemp didn't receive the dual designation from USDA in the first place is because "I think all the federal agencies are still trying to get used to the idea of hemp as a legal agricultural product—and in the first years following legalization, there was some unspoken reticence."
NASDA CEO Barb Glenn said in a press release that "allowing hemp to be designated as both a specialty crop and a traditional commodity recognizes the crop's up-and-coming nature and assures new farmers will be supported in their decisions to grow the crop for either food, fiber or horticultural use."
"As the regulators and stewards of healthy agricultural industries in their states, NASDA members have been the leading voice for supporting the hemp industry since hemp's inclusion in the 2014 Farm Bill," she said. "This action would be another important step in helping hemp achieve long-term sustainability."
USDA has made clear its intent to support the burgeoning industry.
For example, the agency recently announced that it is teaming up with university researchers to figure out the best ways to keep weeds (not the marijuana kind) out of hemp.
USDA also announced last month that it is moving forward with a large-scale survey to gain insight into the hemp market.
After requesting permission from the White House earlier this year to conduct the survey of about 20,000 hemp farmers, the agency's National Agricultural Statistics Service recently said that the forms are being finalized to be filled out via mail or online.
USDA is asking questions about plans for outdoor hemp production, acreage for operations, primary and secondary uses for the crop and what kinds of prices producers are able to bring in. The questionnaire lists preparations such as smokeable hemp, extracts like CBD, grain for human consumption, fiber and seeds as areas the department is interested in learning about.
Last year, USDA announced plans to distribute a separate national survey to gain insights from thousands of hemp businesses that could inform its approach to regulating the industry.
That survey is being completed in partnership with National Association of State Departments of Agriculture and the University of Kentucky. The department said it wanted to learn about "current production costs, production practices, and marketing practices" for hemp.
There's still much to learn about the burgeoning market, even as USDA continues to approve state regulatory plans for the crop. Most recently, the agency approved a hemp plan submitted by Colorado, where officials have consistently insisted that the state intends to be a leader in the space.
While USDA's final rule for hemp took effect on March 22, the agency is evidently still interested in gathering information to further inform its regulatory approach going forward. Industry stakeholders say the release of the final rule is a positive step forward that will provide businesses with needed guidance, but they've also pointed to a number of policies that they hope to revise as the market matures such as USDA's hemp testing requirements.
The federal Small Business Administration's Office of Advocacy expressed a similar sentiment in a blog post in February, writing that it is "pleased with some of the changes that [USDA] has made to the rule, as they offer more certainty and are less burdensome to small farmers," but "some concerns remained unaddressed in the final rule."
USDA announced in April that it is teaming up with a chemical manufacturing company on a two-year project that could significantly expand the hemp-based cosmetics market.
Meanwhile, the U.S. Department of Energy (DOE) announced last month that it is sponsoring a project to develop hemp fiber insulation that's designed to be better for the environment and public health than conventional preparations are.
IRS Official Offers Tax Advice To Marijuana Businesses And Says Feds Expect Industry To Keep Growing
Photo courtesy of Pixabay.
Amazon Reaffirms Support For Marijuana Legalization And Says Former Workers Punished Over Cannabis Are Eligible For Employment
Amazon is reaffirming its support for federal marijuana legalization, and it disclosed on Tuesday that its earlier decision to end drug testing for cannabis will also be retroactive, meaning former workers and applicants who were punished for testing positive for THC will have their employment eligibility restored.
The company's move to end marijuana drug testing for many positions in June was widely celebrated by reform advocates and industry stakeholders. But at the time, Amazon only talked about ending the policy going forward.
In a new blog post, Beth Galetti, Amazon's senior vice president of human resources, clarified that it has also "reinstated the employment eligibility for former employees and applicants who were previously terminated or deferred during random or pre-employment marijuana screenings."
The reason for the move away from marijuana testing is multifaceted, Amazon said. The growing state-level legalization movement has made it "difficult to implement an equitable, consistent, and national pre-employment marijuana testing program," data shows that drug testing "disproportionately impacts people of color and acts as a barrier to employment" and ending the requirement will widen the company's applicant pool.
That said, unlike in its June announcement, Amazon's new update places an emphasis on ending "pre-employment" drug testing for cannabis. It used broader language before, announcing that it will "no longer include marijuana in our comprehensive drug screening program."
We support legalizing cannabis at the federal level, and have endorsed the MORE Act and the Cannabis Administration and Opportunity Act championed by @SenSchumer, @RonWyden, & @SenBooker. Read more about our advocacy here: https://t.co/kh61DvalAc

— Amazon Public Policy (@amazon_policy) September 21, 2021
Amazon also reiterated that it would like to see Congress pass legislation to end federal cannabis prohibition. It cited the Marijuana Opportunity, Reinvestment and Expungement (MORE) Act and the Cannabis Administration and Opportunity Act (CAOA) as examples of bills that it supports.
For the latter legislation—which is being sponsored by Senate Majority Leader Chuck Schumer (D-NY), Senate Finance Committee Chairman Ron Wyden (D-OR) and Sen. Cory Booker (D-NJ)—Amazon participated in a public comment period and submitted feedback that it shared with lawmakers in the new blog post.
"We believe the time has come for reform of the nation's cannabis policy and we are committed to helping lead the effort," the company said in a letter to the senators. "As your bill would achieve similar objectives, we are pleased to endorse the Cannabis Administration and Opportunity Act as currently drafted."
Amazon said it specifically supports key provisions to remove marijuana from the Controlled Substances Act, expunge prior cannabis convictions and use some marijuana tax revenue for community reinvestment.
Curiously, the letter also says "we have refrained from commenting on areas where we do not have a particular view, including regulation, permitting, taxation, and interstate commerce."
It's that last point that raises some eyebrows, as it stands to reason that any policy on interstate cannabis commerce would be of interest to a business that delivers products across the U.S. and presumably has the infrastructure to expand its delivery services into the marijuana industry when prohibition ends.
"We are proud to largely end pre-employment testing of marijuana as a condition of employment. And we are enthused by the notable momentum in the country toward recognizing that today's status quo is unfair and untenable," Amazon concluded. "We are eager to work with you to secure passage of this legislation."
Former GOP Congresswoman Touts Psilocybin As Treatment For Alcoholism
Arizona Marijuana Tax Revenue Exceeds $20 Million In August, State Reports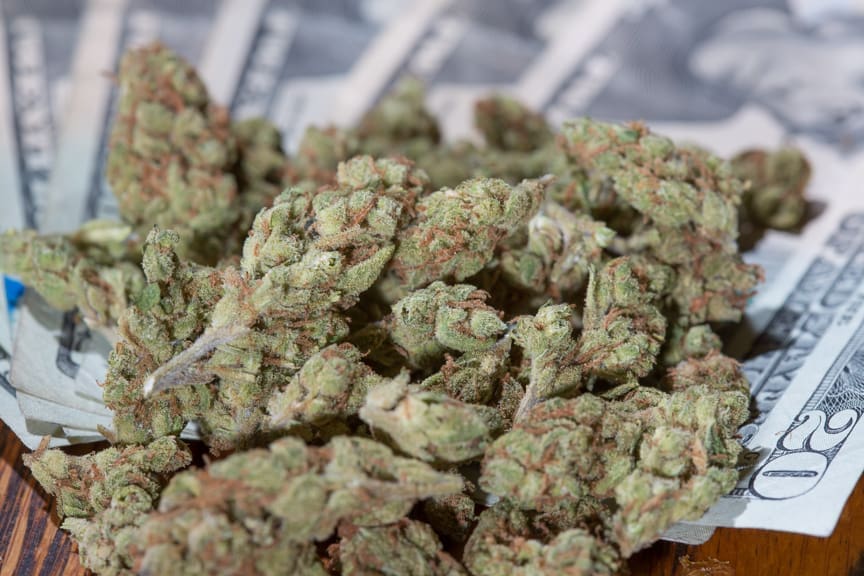 Arizona collected more than $20 million in medical and adult-use marijuana tax revenue in August, data released by the state this week shows.
Medical cannabis taxes were slightly higher at $6,388,816 last month, compared to $4,542,166 collected from the recreational market, according to the Department of Revenue. The state also took in an additional $9,515,016 from the marijuana excise tax.
However, these figures are preliminary and may change, as some businesses could need additional time to send in data.
July's cannabis tax revenue was slightly higher compared to August, with the state taking in about $400,000 more in the prior month.
While medical cannabis taxes are still outpacing those from the adult-use market, that gap has been generally been narrowing in the months since recreational sales first launched in January. That's a trend that's been observed across numerous states after adult-use marijuana is legalized.
However, Arizona's medical marijuana market is well-established, and some industry experts don't necessarily expect recreational sales to overtake the medical program for some time.
Overall cannabis tax revenue from January through August totaled $115,701,426, according to the data the Department of Revenue is reporting so far.
Other states are also seeing a windfall in marijuana tax dollars as more markets mature and sales continue to increase.
For example, Maine recreational marijuana sales broke another record in August, exceeding $10 million for the first time since the adult-use market launched in October 2020.
Adult-use cannabis sales in Illinois exceeded $120 million in August, state officials recently reported. It's the second highest sales record since the state's recreational market launched last year and the sixth month in a row that sales surpassed $100 million.
Massachusetts marijuana sales have topped $2 billion since the state's adult-use market launched in late 2018, the Cannabis Control Commission reported last week.
California collected about $817 million in adult-use marijuana tax revenue during the 2020-2021 fiscal year, state officials estimated last month. That's 55 percent more cannabis earnings for state coffers than was generated in the prior fiscal year.
A recent scientific analysis of sales data in Alaska, Colorado, Oregon and Washington State found that marijuana purchases "have increased more during the COVID-19 pandemic than in the previous two years."
In July alone, at least three states saw record-breaking sales for recreational cannabis. The same goes for Missouri's medical marijuana program.
Michigan marijuana sales broke another record in July with more than $171 million in cannabis transactions, according to data from the state's regulatory body. There were $128 million in adult-use sales and $43 million in medical cannabis purchases.
Throughout the pandemic, many states allowed cannabis retailers to remain open—with governors and regulators in several markets declaring marijuana businesses to be essential services—and some jurisdictions issued emergency rules allowing curbside pickup, delivery services or other more relaxed policies in order to facilitate social distancing.
California Smokable Hemp Bill Heads To Governor, While Measure On Cannabis Use In Hospitals Advances