Marijuana Dispensaries Don't Increase Crime, Study Finds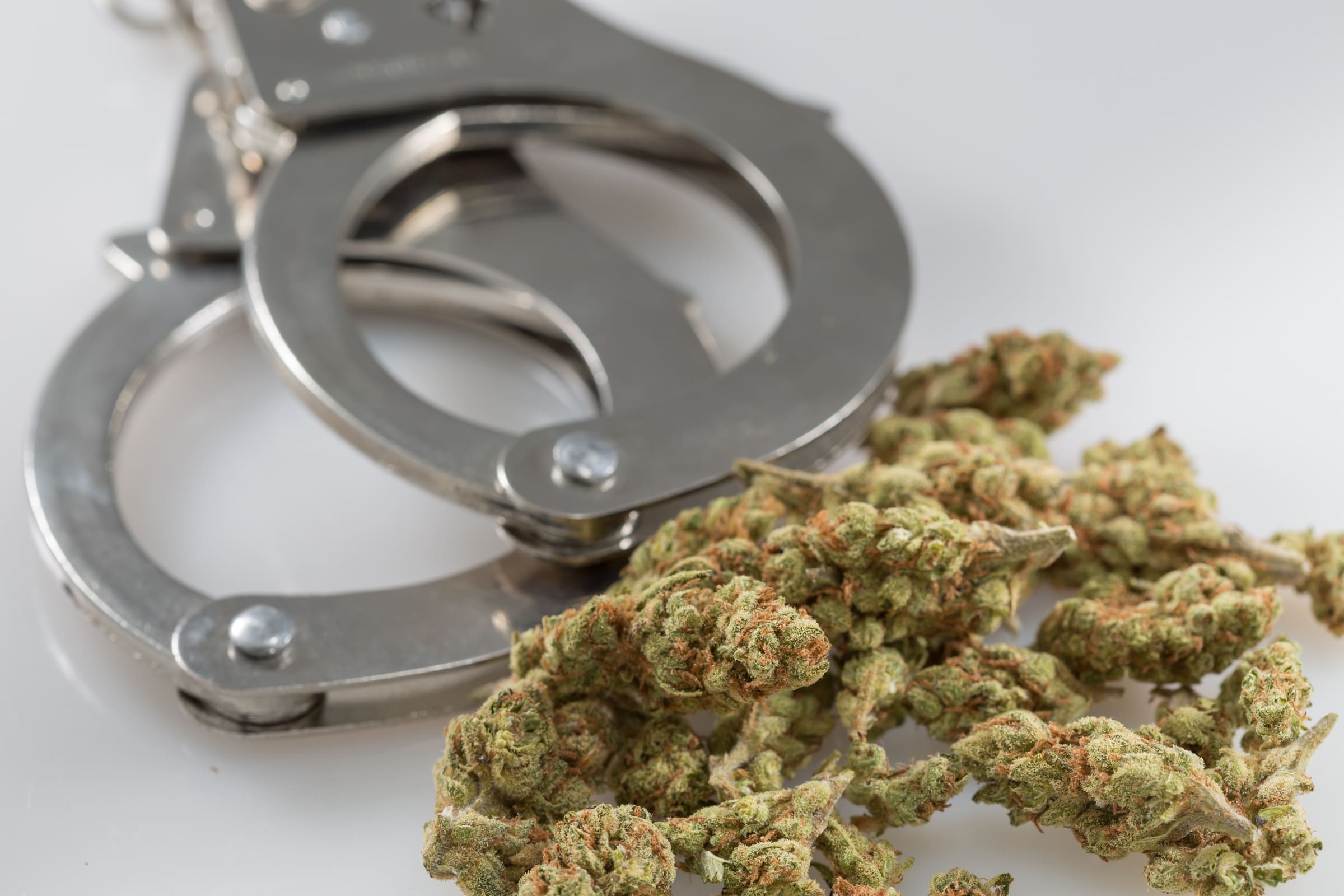 Supporters and opponents of marijuana reform have engaged in a years-long debate over the impact of legalization on crime.
Now, researchers at the think tank RAND recently studied the issue in an effort to deliver fact-based answers.
The takeaway was clear. County-level data from California suggested that there was "no relationship between county laws that legally permit dispensaries and reported violent crime," the researchers wrote. What's more, there was a "negative and significant relationship between dispensary allowances and property crime rates," though it's possible that's the product of "pre-existing trends."
Why has this issue become so polarizing?
For those opposed to legalization, the presence of dispensaries in communities has been interpreted as a potential target for crime. There's a fear that dispensaries will be burglarized by criminal organizations, for instance.
But on the other hand, legalization proponents argue the exact opposite, contending that establishing regulated marijuana markets takes money out of the unregulated market, depriving gangs and cartels of profits from cannabis and reducing crime.
Of course, there have been examples of dispensaries being burglarized. And there is a case to be made that current federal restrictions, which have prevented cannabis businesses from accessing banks and force many to operate in cash, could represent an incentive for criminals. But research—including this latest study—does not bear out the central claim that the mere presence of legal cannabis dispensaries leads to higher rates of crime.
Why? One of the theories the paper introduces is the notion that "dispensaries help reduce crime by reducing vacant buildings and putting more security in these areas." Another possibility is that by legitimizing and regulating a previously illicit market, law enforcement and court systems are then freed up to pursue other cases, without wasting resources on marijuana enforcement.
How did the researchers reach this conclusion?
The longitudinal study relied on two main datasets. The first looked at which of California's 58 counties have permitted dispensaries since the state's medical marijuana program launched in 1996, and when those counties granted approval. The second included information about property and violent crime over the same time period. By combining these datasets, the researchers were able to determine whether counties that have allowed dispensaries to run experience more or different crime compared to those without dispensaries—and also whether crime increased or decreased after a county started permitting dispensaries.
"We find no significant impact of dispensaries on violent crime in any of our models," the paper concluded.
"For property crimes, we see no effect from adopting dispensaries in the model excluding county-specific time trends."
But other models the research team ran actually found that property crimes decreased in counties that allowed dispensaries. One model showed a "5.1 percent statistically significant drop in reported property offenses during the years in which counties allowed for dispensaries." Another linear model showed a slightly greater reduction, at 6.3 percent.
One last finding the researchers briefly touched on concerned rates of DUI arrests.
Though it is difficult to come to definitive conclusions about the relationship between DUI arrests and legalization—in part because the crime data doesn't differentiate between substances and there's currently no technology that can detect active impairment from marijuana, which can stay in your system for weeks—the researchers did find a significant increase in DUI arrests in counties with dispensaries.
Studies and surveys have consistently found that access to legal cannabis leads some to use marijuana as a substitute for alcohol and various prescription drugs.
However, "the potential positive relationship between dispensaries and DUI arrests we find in our analysis suggests that either increases in marijuana-impaired driving exceeded reductions in alcohol impaired driving (a hypothesis we find highly unlikely) or that the opening of dispensaries induced use of both substances among those who were willing to drive impaired (more likely)," the paper determined.
Support for Marijuana Legalization At Record High, New Survey Shows