Marijuana Dispensaries Don't Increase Crime, Study Finds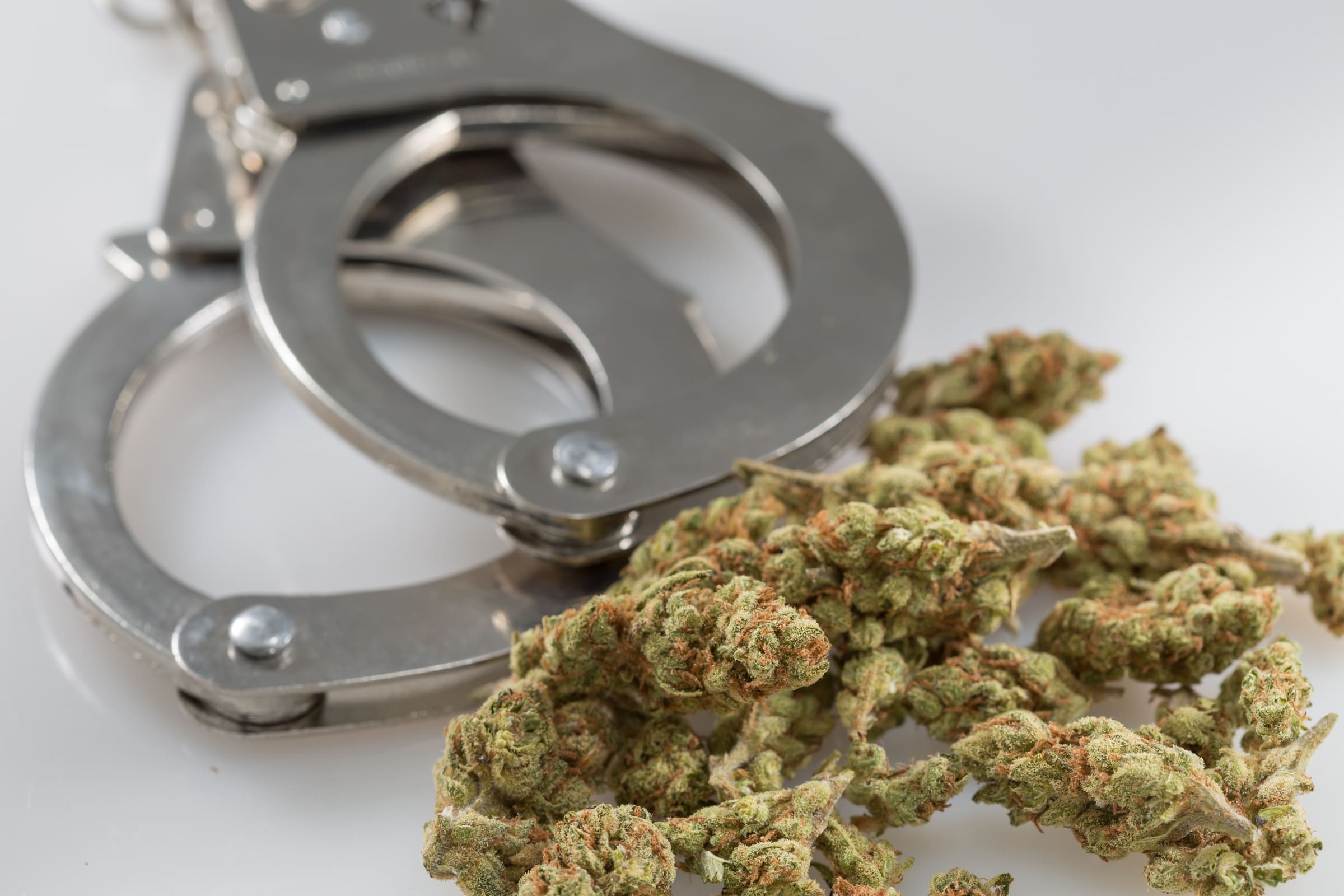 Supporters and opponents of marijuana reform have engaged in a years-long debate over the impact of legalization on crime.
Now, researchers at the think tank RAND recently studied the issue in an effort to deliver fact-based answers.
The takeaway was clear. County-level data from California suggested that there was "no relationship between county laws that legally permit dispensaries and reported violent crime," the researchers wrote. What's more, there was a "negative and significant relationship between dispensary allowances and property crime rates," though it's possible that's the product of "pre-existing trends."
Why has this issue become so polarizing?
For those opposed to legalization, the presence of dispensaries in communities has been interpreted as a potential target for crime. There's a fear that dispensaries will be burglarized by criminal organizations, for instance.
But on the other hand, legalization proponents argue the exact opposite, contending that establishing regulated marijuana markets takes money out of the unregulated market, depriving gangs and cartels of profits from cannabis and reducing crime.
Of course, there have been examples of dispensaries being burglarized. And there is a case to be made that current federal restrictions, which have prevented cannabis businesses from accessing banks and force many to operate in cash, could represent an incentive for criminals. But research—including this latest study—does not bear out the central claim that the mere presence of legal cannabis dispensaries leads to higher rates of crime.
Why? One of the theories the paper introduces is the notion that "dispensaries help reduce crime by reducing vacant buildings and putting more security in these areas." Another possibility is that by legitimizing and regulating a previously illicit market, law enforcement and court systems are then freed up to pursue other cases, without wasting resources on marijuana enforcement.
How did the researchers reach this conclusion?
The longitudinal study relied on two main datasets. The first looked at which of California's 58 counties have permitted dispensaries since the state's medical marijuana program launched in 1996, and when those counties granted approval. The second included information about property and violent crime over the same time period. By combining these datasets, the researchers were able to determine whether counties that have allowed dispensaries to run experience more or different crime compared to those without dispensaries—and also whether crime increased or decreased after a county started permitting dispensaries.
"We find no significant impact of dispensaries on violent crime in any of our models," the paper concluded.
"For property crimes, we see no effect from adopting dispensaries in the model excluding county-specific time trends."
But other models the research team ran actually found that property crimes decreased in counties that allowed dispensaries. One model showed a "5.1 percent statistically significant drop in reported property offenses during the years in which counties allowed for dispensaries." Another linear model showed a slightly greater reduction, at 6.3 percent.
One last finding the researchers briefly touched on concerned rates of DUI arrests.
Though it is difficult to come to definitive conclusions about the relationship between DUI arrests and legalization—in part because the crime data doesn't differentiate between substances and there's currently no technology that can detect active impairment from marijuana, which can stay in your system for weeks—the researchers did find a significant increase in DUI arrests in counties with dispensaries.
Studies and surveys have consistently found that access to legal cannabis leads some to use marijuana as a substitute for alcohol and various prescription drugs.
However, "the potential positive relationship between dispensaries and DUI arrests we find in our analysis suggests that either increases in marijuana-impaired driving exceeded reductions in alcohol impaired driving (a hypothesis we find highly unlikely) or that the opening of dispensaries induced use of both substances among those who were willing to drive impaired (more likely)," the paper determined.
Support for Marijuana Legalization At Record High, New Survey Shows
Marijuana Tourism From China To Amsterdam: Study Sheds Light On Motivations
Marijuana use in China is strictly forbidden. In fact, when Canada legalized cannabis last year, the Chinese government sternly reminded its citizens living in or visiting the country to "please avoid contact or using marijuana."
Yet, despite their nation's strict views on marijuana, research shows that significant numbers of Chinese tourists are heading to Amsterdam to take part in its prolific cannabis culture. A new study published in the journal Current Issues in Tourism sheds light on some of the motivations for the cross-continental cannatourism.
The punishment for drug use of any kind in China, including marijuana, is up to 15 days in detention and mandatory rehabilitation, the study's authors write. But the Chinese government has been known to enforce harsher sentences for other cannabis-related charges. For example, Jaycee Chan, the son of actor Jackie Chan, spent six months in a Beijing jail after police discovered more than 100 grams in his apartment.
Because Chinese citizens are "widely educated to stay away from any kind of drugs," the study states, researchers were curious to know more about who these tourists heading to the Netherlands for cannabis really were. Between February 2014 and October 2016, they randomly approached Chinese tourists in or exiting Amsterdam coffee shops where marijuana is sold over the counter and invited them to complete a confidential questionnaire. A total of 654 surveys were collected and analyzed.
About 80 percent of respondents said they'd never tried marijuana prior to their trip to Amsterdam.
Participants were divided into three segments based on their responses: cannabis enthusiasts, diversionists/recreationists (people who were seeking pleasure or a diversion from their daily lives) and people who were simply curious about cannabis culture.
Survey responses from the first and third groups "demonstrate that Chinese drug tourists desire to 'experience all' and seek authenticity out of their normal daily life and society during the overseas travel," the study authors wrote.
The largest number of tourists surveyed (almost 44 percent) fell into the category of diversionist/recreationist. In other words, they used cannabis as a way to enjoy their vacation—not unlike tourists from other countries.
"They travelled and consumed cannabis mostly for the sake of experiencing/experimenting with the local cannabis culture in Amsterdam as well as relaxation, pleasure, and to escape from stressful social environments," the authors write.
Cannabis enthusiasts were the smallest segment of the sample. In terms of demographics, almost half of the survey respondents were women. Overall, a majority of participants reported being college-educated, under 35 years old and not married.
In a recent interview, lead study author Jun Wen discussed why Chinese tourists are especially attracted to the Netherlands.
"You can do a lot of things there that are illegal in China – gambling, paying for sexual services, and buying cannabis for recreational use," he said. "So Chinese tourists want to go there to find a different way to relax that's not traditional."
World Health Organization Recommends Reclassifying Marijuana Under International Treaties
Photo by Sharon McCutcheon on Unsplash.
This Is The Best Way To Store Marijuana For The Apocalypse, According To Science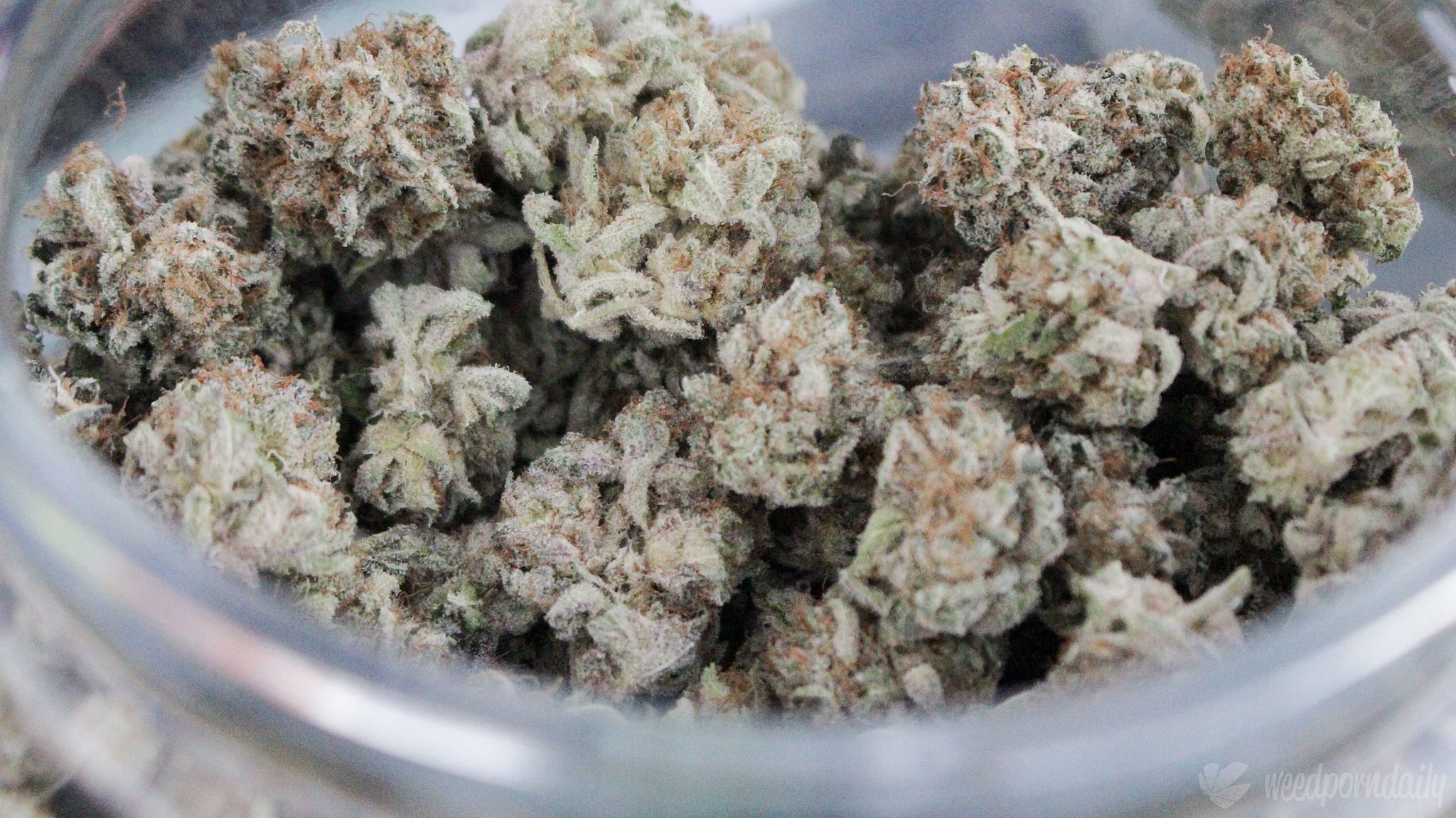 You may want to rethink how you're storing your marijuana stash long-term.
Many enthusiasts will tell you the best place to keep cannabis is in an air-tight container stowed somewhere cool and dark. But according to the results of a new four-year study, the freezer may actually be a better place—especially if you're concerned about maintaining that all-important THC content.
Researchers in Italy were interested in understanding how time and various storage conditions (involving light, oxygen and temperature) affected the chemical composition of high-potency cannabis products. Past studies have also investigated this topic, but the authors of new research published in Forensic Science International last week noted that the potency of cannabis in today's market is "extremely different" from years past.
Using six cannabis products of herbal and resin materials (which were seized by law enforcement and given to researchers to analyze), the study's authors created 24 primary samples.
After collecting information about how much THC, CBD and CBN (that is, cannabinol, another non-intoxicating component in cannabis that occurs when THC degrades over time) each sample contained, the researchers stored the samples in four controlled conditions for a period of four years.
The testing conditions differed by light exposure (whether it was light or dark 24 hours) and storage temperature (including at room temperature, refrigerated at 4 degrees Celsius or frozen at -20 degrees Celsius). Over the span of the study period, the samples were tested 14 times.
In a finding that will likely be unsurprising to anyone who has stumbled upon an old stash of cannabis stored in a sock drawer, the study determined that the amount of THC decreased—thus increasing the amount of CBN—in the samples stored at room temperature. In the first 100 days of data gathering, the THC in the marijuana stored in both light and dark spaces at room temperature had degraded by 13 percent and 11 percent, respectively.
Meanwhile, the refrigerated cannabis did show some decline in THC and increase in CBN over time, though not nearly as pronounced as the samples kept at room temperature.
The THC content in the samples stored in below-freezing conditions, however, did not significantly change.
This finding indicates, as the authors write, "that freezing is the best storage condition to avoid the reduction of the cannabinoids content over time."
As for CBD, the study found that the compound remained "relatively constant over time in all the considered samples."
The authors point out that their findings could be important for forensic purposes. With their methods, they write, law enforcement may be able to figure out what the THC concentration might initially have been in degraded marijuana.
On a more basic level, the research could also help consumers better plan how to store their cannabis.
That said, with marijuana not exactly that hard to find—it's not as if prohibition is very effective, and more states are legalizing cannabis stores in any case—most people probably won't be seeking to intentionally store their supply for multi-year periods.
Unless, that is, you're a prepper planning for hard times. In that case, just know that, according to this research, stuffing your stash in the freezer is best.
Study Reveals How Marijuana Components THC And CBD Affect Chronic Pain
Photo courtesy of WeedPornDaily.
Legal Marijuana Sales Don't Increase Use, But Allowing Possession Does, Study Finds
When penalties for marijuana possession are lifted, usage rates seem to increase—but that's not the case when retail sales of cannabis are permitted. Those are the findings of a new study that seems to run contrary to a key talking point of groups that oppose legalization.
To learn how different reform policies impact consumption trends, researchers at Colorado Mesa University analyzed survey data from more than 1,400 people over the course of 17 months in Colorado, Washington and Australia. Their findings were recently published in the journal Substance Abuse: Research and Treatment.
While some prohibitionist groups have proposed simply removing penalties for possession as a preferred alternative to full commercial marijuana legalization—which they believe will create an industry incentivized to increase heavy cannabis consumption—the new study appears to undermine that position.
After Washington State instituted voter-approved legalization of cannabis consumption and possession, but before retail sales were allowed, there was a 12-22 percent spike in use among college undergraduates in the state.
However, the researchers "found no evidence" that the subsequent implementation of legal sales of recreational cannabis "influenced the number of marijuana users in Washington."
A similar trend was observed when they looked at data from Australia. The country doesn't allow legal cannabis sales, but after decriminalizing the plant, there was a 16 percent increase in consumption.
Because the researchers started collecting data from Colorado just three months before retail cannabis sales started, they didn't reach a conclusion about how removing penalties for possession alone influenced consumption patterns. But the data did show that, in the year after retail sales launched, "rates of marijuana use did not significantly increase."
The researchers said that the seemingly counterintuitive finding could interpreted a couple ways.
First, it's possible that "the social and legal implications of legalizing recreational marijuana are stronger than accessibility and price," they wrote. In other words, ending criminal penalties for cannabis and normalizing its consumption in a social context might lead to an increase in usage "even before it is sold to the public through legal means."
"It is important to note, however, that it is reasonable to assume that people would be more truthful and more likely to report marijuana use after its legalization," they wrote, referring to common study methodology that relies on consumers' own self reports to track usage levels. "Thus, some of the increase in rates of marijuana use may be an artifact of a greater willingness to report such use, since social and legal barriers were removed by legalization."
The other inference that can be drawn from the study is that "marijuana is easily accessed even when it is not sold in stores recreationally." It may be easy to access prior to removal of penalties for possession, too, but legal and social barriers associated with prohibition could suppress its use—or at least lead people not to report about their consumption truthfully when asked in a survey.
All that said, the study authors emphasized that "the conclusions drawn in this commentary are based on observable patterns from correlational research, limiting conclusions of cause and effect."
States With Legal Medical Marijuana Have Lower Teen Use Rates, Large-Scale Study Finds
Photo courtesy of Chris Wallis // Side Pocket Images.