Marijuana Coalition Launches New Campaign Backing Cannabis Banking Reform To Promote Equity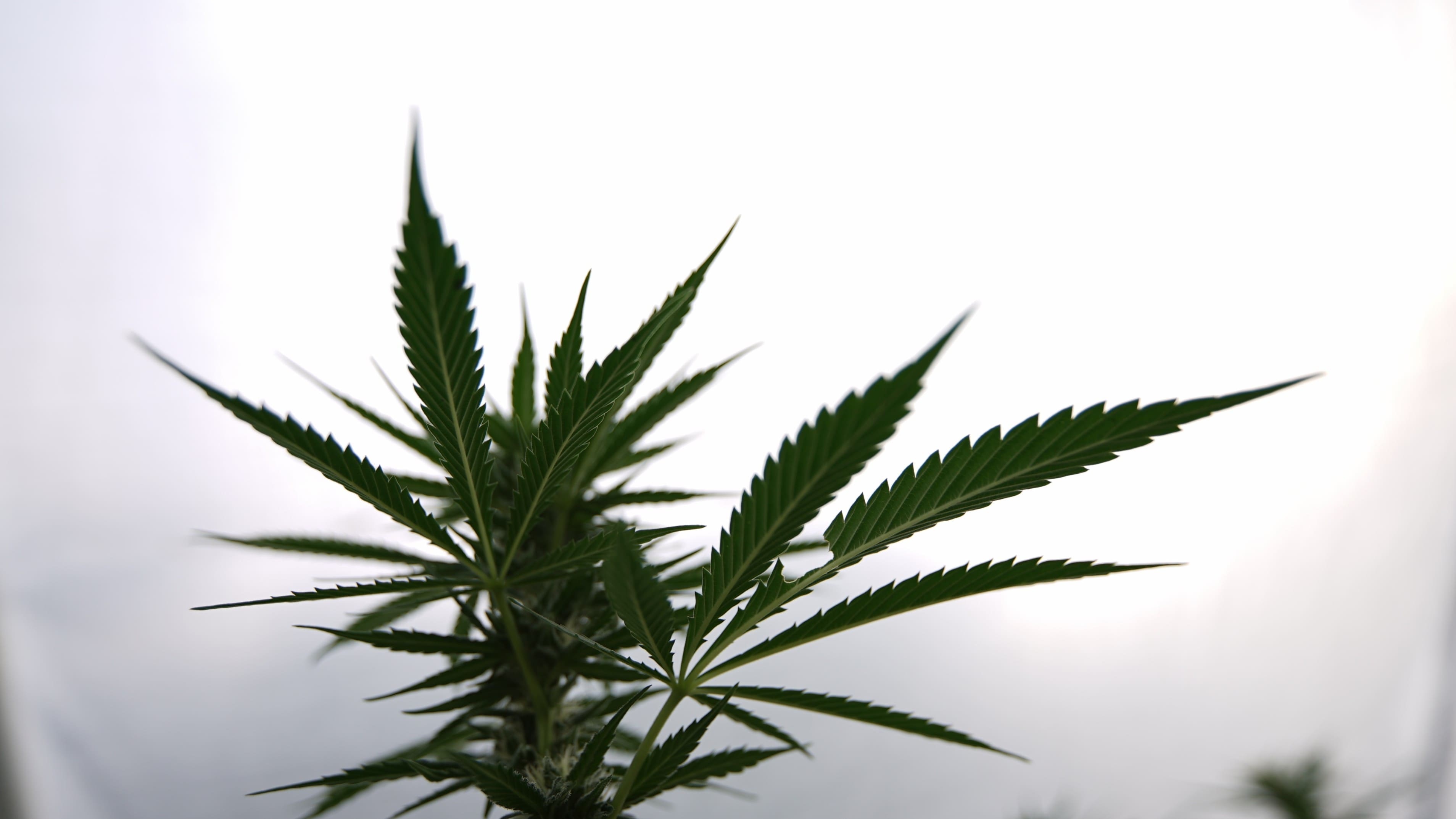 A coalition of marijuana advocacy groups has launched a campaign meant to promote education about the need for cannabis banking reform, highlighting what they see as the social and economic equity advantages of freeing up businesses in the industry to access traditional financial services.
Marijuana Matters, Minority Cannabis Business Association (MCBA), Minorities for Medical Marijuana (M4MM) and Women Grow have teamed up to create the "SAFE4Equity" campaign, which is meant to push for the expedient passage of the bipartisan Secure and Fair Enforcement (SAFE) Banking Act in Congress.
They want to see that legislation, sponsored by Rep. Ed Perlmutter (D-CO), enacted as part of a large-scale manufacturing bill that's currently being negotiated as part of a bicameral conference committee.
While some advocates have criticized moving ahead with banking reform before comprehensive legalization is enacted, making the case that the incremental reform would principally serve deep-pocketed, mostly white-owned corporations and banks themselves, the coalition is contesting that narrative with the new campaign.
Specifically, the groups are contending that small and women- and minority-owned businesses would uniquely benefit from the modest banking bill, in part because it would provide them with the resources to more effectively compete and operate safely in what is currently a volatile and cash-intensive industry.
It's an argument that Perlmutter has also made throughout his advocacy for his legislation, and he expressed gratitude to advocates in a press release about the campaign launch.
"I appreciate SAFE4Equity's support of the SAFE Banking Act and their ongoing advocacy for federal cannabis reform," the congressman said. "SAFE Banking is only one piece of the puzzle but it is a critical piece of reform that underserved communities and small businesses need now."
I appreciate @safe4equity's support of the #SAFEBankingAct and their ongoing advocacy for federal cannabis reform. #SAFEBanking is a critical piece of reform that will provide immediate relief to state-legal cannabis businesses, especially small and minority-owned operators. https://t.co/jlzPWKAkgP

— Rep. Ed Perlmutter (@RepPerlmutter) June 4, 2022
"It is imperative that the conference committee solve this problem as soon as possible to begin to alleviate the threat of public safety and inequity which threatens communities and emerging small businesses across the country," he said, referencing the conference on the America COMPETES Act.
Perlmutter's office separately put out a press release on Thursday that quotes numerous congressional colleagues—including several who are serving on the key conference committee—supporting the passage of the SAFE Banking Act as a long-overdue reform that would address public safety, financial transparency and equity.
Amber Littlejohn, executive director of MCBA, said that passing the cannabis banking bill "would help address this core issue affecting countless small and minority owned cannabis operators throughout the country."
"By extending a safe harbor to banks, credit unions, certain payment processors, and other select financial entities to offer essential services such as loans, deposit accounts, check cashing, and electronic payments to state lawful cannabis companies, we are creating a sustainable future for small cannabis businesses and stopping the unjust criminalization of cannabis," she said.
Part of the SAFE4Equity strategy will to provide up-to-date information about the legislative status of the SAFE Banking Act and also feature stories of people who are actively navigating the complicated cannabis space under federal prohibition, without access to traditional financial services that are available to other industries. (That said, the coalition's website still prominently features an action alert asking Congress to pass SAFE Banking through the National Defense Authorization Act—an effort that failed late last year—rather than focusing on the current America COMPETES legislative vehicle.)
"Advocates have been fighting for years for sensible cannabis reform," Roz McCarthy, CEO of Minorities for Medical Marijuana, said. "The opportunity to pass legislation around safe and equal banking for all in the regulated cannabis industry would be a huge step in the right direction."
Courtney Davis, executive director of Marijuana Matters, acknowledged that enacting the cannabis banking bill "will not repair all of the harms from the war on drugs." However, "it is one of the many tools that are essential to supporting individuals from historically disadvantaged communities in becoming successful entrepreneurs in the burgeoning cannabis space."
Gia Morón, president of Women Grow, echoed that point, stating that "SAFE Banking will provide the necessary access and secure banking services our business owners need to operate sound businesses."
But there's not consensus on the issue, with some advocates pushing back against the notion that the modest banking bill will effectively serve disadvantaged communities and small entrepreneurs, at least without significant revisions to provide more targeted relief.
Shaleen Title, founder of the Parabola Center, told Marijuana Moment on Thursday that "small cannabis businesses are struggling right now, and there is an opportunity to support them through incremental federal legislation." But the SAFE Banking Act "does not provide that opportunity," she said.
"Despite assurances that the bill will help small businesses, as written it only helps banks," she argued. "We'll keep collaborating on legislation that is robust and equitable for small businesses and the communities that have been targeted by the drug war."
(Disclosure: Title supports Marijuana Moment's work through a monthly pledge on Patreon.)
The conference committee held its first meeting on the America COMPETES Act last month, with multiple appointed conferees urging the body to attach the SAFE Banking Act language in the interest of economic competitiveness and public safety.
But while the SAFE Banking Act has passed the House in some form six times as this point, a key barrier is Senate leadership, which is working to finalize a bill to comprehensively end federal prohibition. A top aide for Senate Majority Leader Chuck Schumer (D-NY) recently tempered expectations about the prospects of moving marijuana banking through the America COMPETES Act.
For his part, Rep. Earl Blumenauer (D-OR), an appointed conferee on the manufacturing bill, separately said that he feels there "tremendous momentum" to get the marijuana banking job done through their negotiations.
Asked by Marijuana Moment whether there are any specific, equity-centered policies that he's discussed adding to the SAFE Banking Act with Senate leadership, Blumenauer said that he'd "prefer not to go into" discussions he may have had with Senate colleagues, and he put the onus on the opposite chamber to propose any specific changes that would make the legislation more palatable to them.
"They have the opportunity to move something forward, and I welcome those efforts," he said. "I'm perfectly willing to work with them as far as they can go as long as it doesn't get in the way of solving this."
The standalone Senate version of the SAFE Banking Act currently has 42 cosponsors, including nine Republicans.
That reluctance on the Senate side was also the subject of a letter that Perlmutter sent to leadership last month.
In a previous statement to Marijuana Moment, Perlmutter pointed out that "more than two-thirds of the conferees have already voted for or cosponsored the SAFE Banking Act."
The congressman has even made a point to talk about enacting the reform legislation during committee hearings on ostensibly unrelated or wider-ranging legislation, like at a recent House Rules Committee hearing.
Despite recently saying that he's "confident" that the Senate will take up his bill this session, Perlmutter recognized that while he's supportive of revisions related to criminal justice reform, taxation, research and other issues, he knows that "as we expand this thing, then we start losing votes, particularly Republican votes and we got enough votes in the Senate to do it" as is.
Rep. Maxine Waters (D-CA), who chairs the House Financial Services Committee and previously listed marijuana banking as a legislative priority ahead of the conference, said that the bipartisan nature of the reform proposal is "evident" based on the fact that the House included it in the chamber's version of the manufacturing bill before it was removed in the Senate.
Additionally, nearly a quarter of all senators sent a bipartisan letter this month urging that cannabis banking be included in the final bill.
The third-highest-ranking Democratic member in the Senate, Sen. Patty Murray (D-WA), has taken special interest in marijuana banking reform, describing it as a priority of hers as an appointed member on the bicameral conference committee.
Meanwhile, an organization that represents state financial regulators from across the U.S., the Conference of State Bank Supervisors (CSBS), is separately putting pressure on Congress to pass marijuana banking reform.
Banking associations representing all 50 states and one U.S. territory also sent a letter to Senate leaders in April that made similar points about the importance of enacting the SAFE Banking Act.
Last month, a coalition of cannabis regulators representing 40 U.S. states and territories separately explained to Congress what the current lack of access to traditional financial services means—not just for the businesses and the programs they oversee, but for the regulators navigating this federal-state conflict themselves.
The non-partisan Cannabis Regulators Association (CANNRA), which doesn't take a stand on legalization itself, sent a letter to congressional leaders, outlining areas of concern for their states' respective marijuana markets under the status quo of federal prohibition.
But again, not everyone is accepting the idea that SAFE Banking alone will provide the relief and resources to disadvantaged communities that proponents are arguing it will.
Cannabis Regulators of Color Coalition has also weighed in on the cannabis banking conundrum, arguing in a Marijuana Moment op-ed that the SAFE Banking Act is insufficient. The group says advocates should push to add provisions to the bill providing interim safeguards for Community Financial Depository Institutions (CFDIs) and Minority Depository Institutions (MDIs), as well as measures to prevent predatory lending and promote loan availability for people from disadvantaged communities.
Meanwhile, the governor, attorney general and other top officials in Washington State sent a letter to congressional leaders last month, again emphasizing the urgent need to pass marijuana banking reform as a public safety imperative.
The number of banks that report working with marijuana businesses ticked up again near the end of 2021, according to recently released federal data.
It's not clear if the increase is related to congressional moves to pass a bipartisan cannabis banking reform bill, but the figures from the Financial Crimes Enforcement Network (FinCEN) signal that financial institutions continue to feel more comfortable servicing businesses in state-legal markets.
Some Republicans are scratching their heads about how Democrats have so far failed to pass the modest banking reform with majorities in both chambers and control of the White House, too. For example, Rep. Rand Paul (R-KY) criticized his Democratic colleagues over the issue in December.
New York Senate Approves Bill To Mandate Medical Marijuana Health Insurance Coverage
Photo courtesy of Chris Wallis // Side Pocket Images.