Marijuana Banking Sponsor Discusses Path Through Senate After House Approves Reform For Fifth Time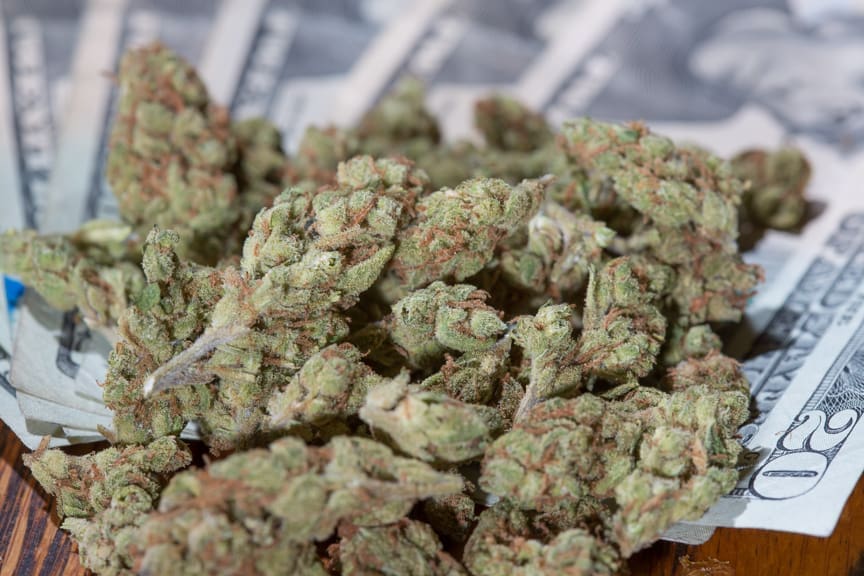 Tuesday marked the fifth time that the U.S. House of Representatives has passed legislation to protect banks that work with state-legal marijuana businesses. And the lead sponsor of that reform, Rep. Ed Perlmutter (D-CO), tells Marijuana Moment that he does think "the fifth time is the charm" to finally get the measure through the Senate and onto the president's desk.
The Secure and Fair Enforcement (SAFE) Banking Act has previously passed as standalone bills and as provisions tucked into broader bills. On Tuesday, the House attached it to large-scale defense spending legislation in a voice vote, raising hopes that the must-pass National Defense Authorization Act (NDAA) could be vehicle to actually advance cannabis banking reform into law.
In a phone interview on Wednesday, Perlmutter spoke to Marijuana Moment about next steps for the legislation, the barriers that need to be overcome and even joked about how to spell "superfluous," a term that some members said this week might apply to a marijuana banking amendment in the context of defense spending legislation.
Over the years that the congressman has sponsored this reform, he's pushed back against criticism that it would primarily benefit industry stakeholders, arguing that it is an imperative public safety issue that would help state-legal marijuana businesses access financial institutions and stop operating on a largely cash-only basis that makes them targets of crime. And while some might question the germaneness of attaching it to NDAA, both he and even one GOP lawmaker made the case on the House floor on Tuesday that it would bolster national security by hampering international drug cartels operating in the illicit market.
The following interview has been lightly edited for length and clarity: 
Marijuana Moment: Is the move to attach SAFE Banking to NDAA what's finally going to get this through the Senate and onto the president's desk? You've now passed the reform measure through the House five times. Is the fifth time the charm?
Ed Perlmutter: I think the fifth time is the charm. I mean, obviously, we still have to do some work to make sure that it remains part of the NDAA as the House and the Senate go to conference. So we still have work to do with the Senate to make sure that it remains part of it. But I think that it will. I mean, the fact that it deals with cartels and national security, on top of the need for the public safety piece of this thing, I think that we'll be able to convince the conference committee and the conferees generally to keep it in. But we still have work to do.
MM: Were you surprised at all that no member demanded a roll call vote on the floor yesterday after the measure was approved by a voice vote? 
EP: Yes. Yes, I was.
#SAFEBanking will strengthen the security of our financial system & keep bad actors like cartels out.

Most importantly, it will reduce the risk of violent crime in our communities.

It's passed the House 5 times. We cannot wait any longer to address this public safety threat. https://t.co/inwnn6ouR1

— Rep. Ed Perlmutter (@RepPerlmutter) September 22, 2021
MM: Some key senators have said they aren't very excited about moving banking reform in advance of comprehensive, equity-focused legalization. Have you been in touch with Senate Majority Leader Chuck Schumer (D-NY) and colleagues about their latest thoughts on moving SAFE Banking now through NDAA while their broader effort to end prohibition is still pending?
EP: I have not. I have a call scheduled with [Sen. Raphael Warnock (D-GA)], who is sort of my counterpart in the Senate on the Banking Committee, and he and I are going to talk about it. We've been in touch with the sponsors of the bill over there, [Sens. Jeff Merkley (D-OR) and [Steve Daines (R-MT)], to let them know what's happening— and obviously with my senators from Colorado. It was just last night that we were able to add SAFE Banking as an amendment, and so no, I have not had a chance yet to talk to Senator Schumer or Senator Booker about this. I don't think that a full [legalization] bill has been prepared yet. I don't know where they are on tracking votes. But I do feel pretty strongly that SAFE Banking has substantial support in the Senate, and this gives another chance to have it heard.
MM: House Armed Services Chairman Adam Smith (D-WA) said in the Rules Committee earlier this week that there's a need to have buy-in from bipartisan leaders of the committees of jurisdiction in both chambers to get something that seems "superfluous" to NDAA in conference. Some leadership in those committees, both Democrats and Republicans, have been less enthusiastic about the legislation. What's the plan to get them on board with including this in the conference report?
EP: Well, I first I'd say [House Financial Services Committee Ranking Member Patrick McHenry (R-NC)] actually, in some ways, has been helpful. I know he's opposed to the bill generally, but as the ranking member, he hasn't thrown roadblocks in our way in terms of bringing the matter to the floor for the vote that we had in the spring. He didn't throw any roadblocks in the way of us adding it as an amendment. So I think, on principle for his own particular vote, he's not been in favor of the bill. But he also has not been really adamant in opposing it, if that makes sense.
With respect to [Senate Banking Committee Chairman Sherrod Brown (D-OH)], he and I have had conversations about it—and obviously, I know Senator Schumer and Booker are interested in a much bigger package, and I appreciate that. To the degree they can get that passed where it decriminalizes, deschedules, has criminal justice reform components, has taxation portions and provisions, that's great. I don't know that they have the votes for that. And so Senator Brown and I have had some good conversations, and we will have more now as the National Defense Authorization Act moves forward to conference committee.
—
Marijuana Moment is already tracking more than 1,200 cannabis, psychedelics and drug policy bills in state legislatures and Congress this year. Patreon supporters pledging at least $25/month get access to our interactive maps, charts and hearing calendar so they don't miss any developments.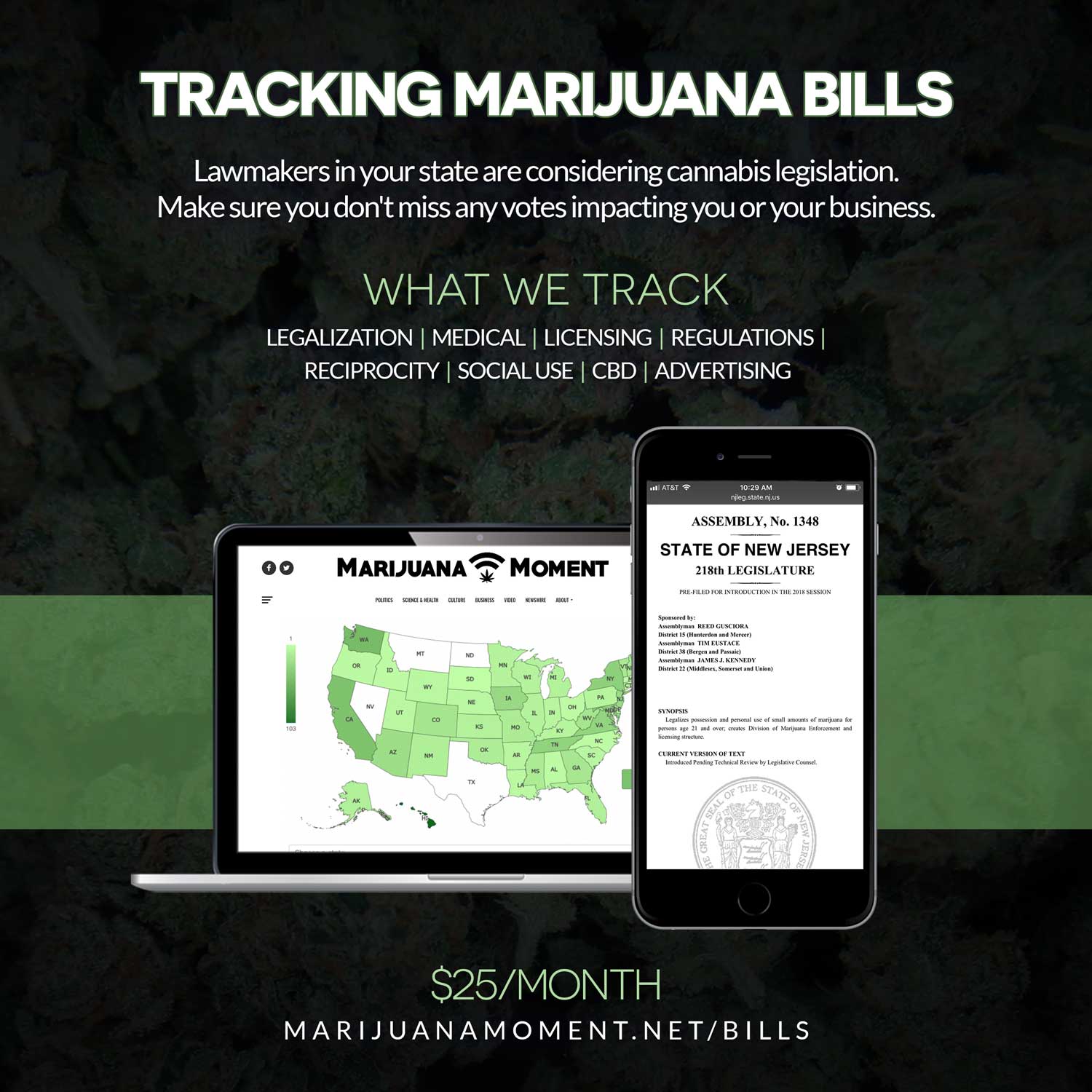 Learn more about our marijuana bill tracker and become a supporter on Patreon to get access.
—
MM: Some activists have expressed frustration that the House this Congress has now twice passed what they see as the industry-focused banking reform while there has been no movement on broader legalization during the 117th Congress. Are you expecting to see something like the Marijuana Opportunity, Reinvestment and Expungement (MORE) Act move again soon this Congress?
EP: I expect it to move, yes. And I don't know what activists you're talking about because we're working with a lot of activists on this bill. In fact, this bill was generated by activists, not the business community. We've had to bring the business community along to be part of this. And I think everybody now understands, you know, when you get these huge piles of cash, there is danger. There is danger in the form of robberies, assaults and murders, which we've seen.
And so when you say activists are kind of opposed to it, I can tell you, I've been working on this thing for eight years now and it was activists that started this. It was dispensary owners who were being robbed. I want to dispel that. This is not an industry bill. This is something we developed over the years when we couldn't get the White House, either under Obama or Trump, to deschedule it.
MM: President Joe Biden obviously remains opposed to adult-use legalization. But do you feel he'd be supportive of a more modest reform like cannabis banking? And are you hopeful he will eventually come around on broader legalization anytime soon?
EP: So the first question with respect to SAFE Banking, I know that [Treasury Secretary Janet Yellen] is somebody I've talked to about this bill for years, and she knows the issues around it and the accumulation of cash and the need to be able to provide legitimate banking services—from credit cards, to payroll accounts, to checking accounts—and she's supportive.
The president, I think, because this is really narrowly tailored to get the cash off the streets, to provide a higher level of public safety, I think he's going to be supportive. We're at 47 states, all the territories and the District of Columbia, have some level of marijuana use now. This is something that cannot be ignored any longer. It doesn't matter whether you're in the Senate, the House or in the White House.
Now, your question about will the president support a broader piece of legislation? I don't know. And we've not had that conversation. The SAFE Banking Act has been around, and the outline of it occurred during the Obama-Biden administration when we got the Cole memo and the [Financial Crimes Enforcement Network] guidance, not to get too deep into the weeds. But basically, the Cole memo, as you may recall, was revoked by [Attorney General Jeff Sessions], but [former Treasury Secretary Steven Mnuchin] and now Secretary Yellen have maintained the FinCEN guidance. This incorporates that guidance. So we know, starting with the Obama-Biden administration, this is something that the administration was comfortable with. Now, we need to make it legislative and put it in statute.
MM: Now this might be "superfluous" to a conversation about marijuana banking, but broader drug policy reforms seem to be gaining momentum—including in your home state of Colorado. 
EP: You want me to spell "superfluous"? [laughs]
MM: Denver voters approved a ballot measure to decriminalize psilocybin mushrooms in 2019, and now some are talking about putting a measure on the statewide ballot next year to decriminalize psychedelics or potentially remove criminal penalties for possessing all drugs. What are your thoughts on moves to more broadly end the war on drugs?
EP: Actually, I haven't thought about it much. I mean, I've been more focused on keeping people from getting killed in dispensaries, and for dispensaries to be able to pay their employees in a normal fashion and not in cash. So I haven't thought about the broader question you're asking. So maybe in a month or two, we can talk about it. I want to get this thing done first.
New York Marijuana Regulatory Board Is Officially Completed With Governor's Final Appointments