Marijuana Arrests Increased Again Last Year Despite More States Legalizing, FBI Data Shows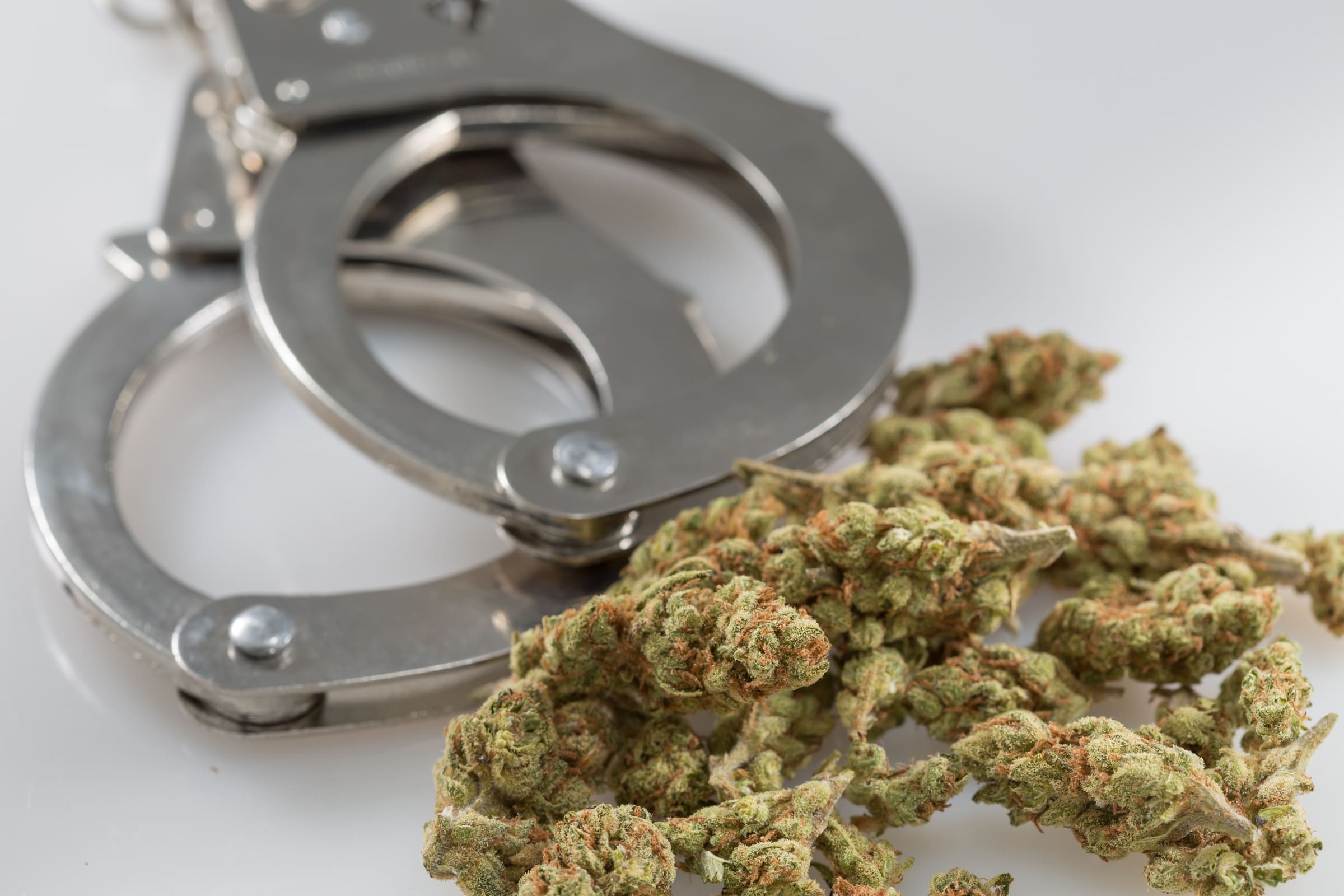 Marijuana arrests keep going up in the U.S. even though more states are enacting cannabis legalization laws.
According to new data released by the FBI on Monday, there were 663,367 marijuana arrests in the country in 2018.
That's one every 48 seconds, and represents an uptick from the 659,700 cannabis busts American police made in 2017, and from 2016's total of 653,249.
The jump comes despite the fact that there are now 11 states where marijuana is legal for adults over 21.
The 2018 arrest numbers were compiled too late to have reflected much of the impact of Michigan's November vote to legalize, and certainly don't take into account Illinois's subsequent move to end prohibition this year. But the data, along with those from past years, show that U.S. police are making an increasing number of annual cannabis arrests even as public attitudes and state laws move rapidly in the other direction.
Prior to 2016, the country had seen a steady decline in cannabis arrests for roughly a decade, according to the annual FBI reports.
"Americans should be outraged that police departments across the country continue to waste tax dollars and limited law enforcement resources on arresting otherwise law-abiding citizens for simple marijuana possession," NORML Executive Director Erik Altieri said.
The new numbers are part of FBI's Uniform Crime Report system, and come with the caveat that they only represent arrests from those local police agencies who participate by sending in data to the federal government.
Of last year's marijuana arrests, 608,775, or almost 92 percent, were for possession alone.
U.S. police made 1,654,282 total drug arrests in 2018, or about one every 19 seconds.
There were more busts for marijuana last year than arrests for aggravated assault, burglary, arson, fraud, disorderly conduct or sex offenses, among other crime categories.
Meanwhile, police only cleared 33 percent of rapes, 30 percent of robberies and 14 percent of burglaries by making an arrest.
"Prohibition is a failed and racist policy that should be relegated to the dust bin of history," Altieri, of NORML, said. "An overwhelming majority of Americans from all political persuasions want to see it brought to an end. Instead of continuing the disastrous practices of the past, it is time lawmakers at all levels begin to honor the will of their constituents and support a sensible marijuana policy focused on legalization and regulation."
Drug busts made up more than 16 percent of all arrests in the U.S. in 2018, the FBI reported.