Majority Of Mainers Support Drug Decriminalization And Other Harm Reduction Policies, Poll Finds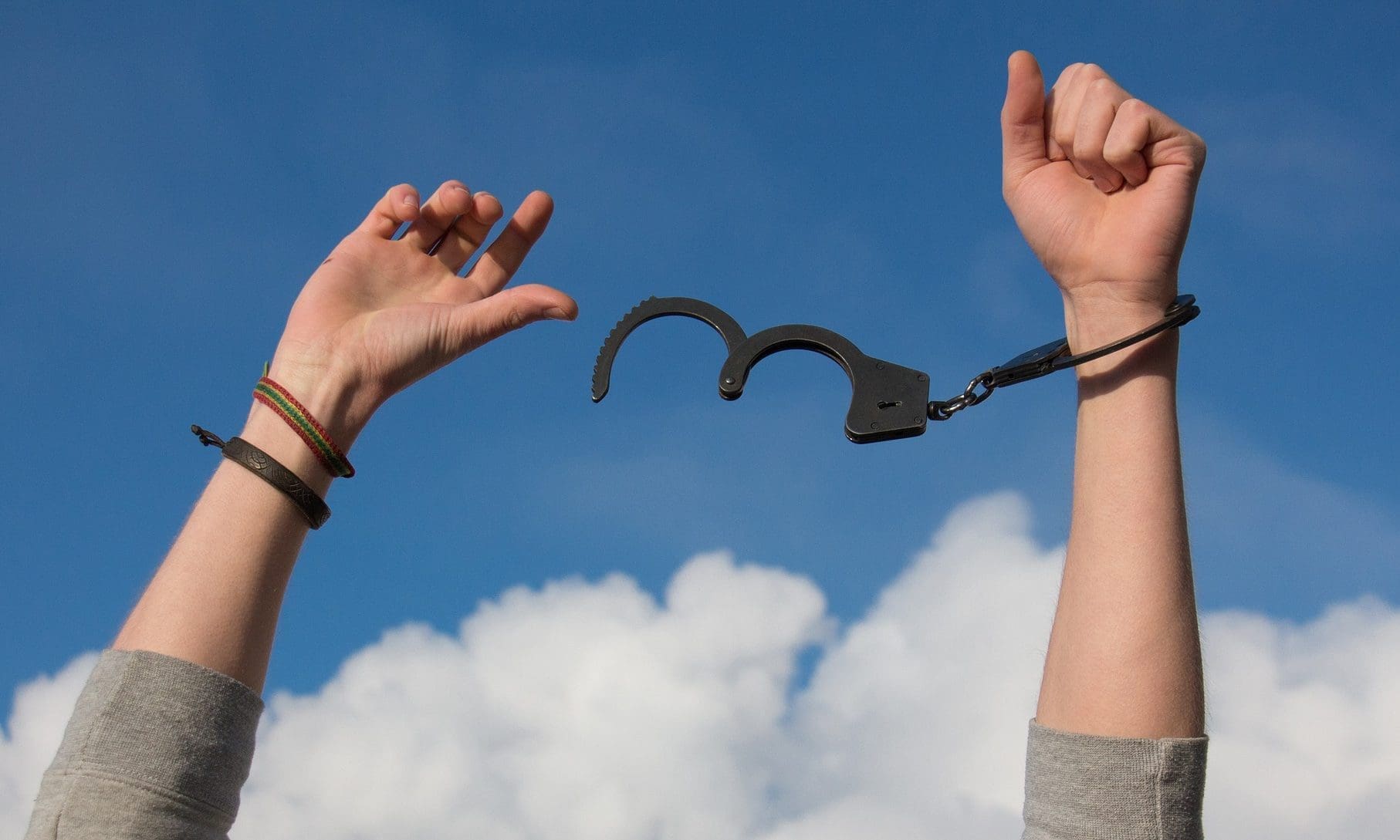 "Mainers, regardless of political affiliation, education, employment, religion—all those demographics—they want a new drug policy approach."
By Evan Popp, Maine Beacon
As the opioid epidemic continues to grip Maine, a survey released Tuesday shows that Mainers support prioritizing treatment for people who use drugs over punishment and incarceration, which advocates and medical experts have long argued doesn't work.
The survey, developed by University of Maine professors Robert Glover and Karyn Sporer and put into the field in the summer of 2021, found that 74 percent of people support decriminalizing drugs by diverting people with substance use disorder out of the criminal justice system for low-level non-violent offenses and toward community-based programs that aid with recovery. Support was seen regardless of party affiliation in the survey.
The poll was administered online to 417 Mainers across demographic lines from July to August of 2021. The margin of error is +/-4.8 percentage points with a 95 percent confidence level.
The findings—which are the first-ever comprehensive survey of Mainers' views on drug policy—comes as the state continues to struggle with the overdose epidemic. Maine experienced a record number of overdose deaths in 2021—636—and is on pace to surpass that number by the end of this year, according to data from the first five months of 2022.
Given that situation, advocates have continued to argue that the decades-long "War on Drugs" strategy of incarcerating people who use substances clearly hasn't worked and has resulted in deaths that could have been avoided. In a direct challenge to that punitive approach, the Maine recovery community in 2021 advanced LD 967, a bill to decriminalize drugs and focus instead on treatment programs. The measure passed the House but died in the state Senate amid opposition from Republicans and some Democrats, including Gov. Janet Mills. As seen by the survey, though, a strong majority of Mainers support diverting people who use drugs away from the criminal justice system, as called for by LD 967.
Professor Rob Glover and UMaine Sociology Professor Karyn Sporer were in the media yesterday for statewide research they conducted on Mainers' support for drug decriminalization. See a round-up at the UMaine News link below. https://t.co/wWKgxHeZEA

— UMainePoliSci (@UMainePoliSci) September 28, 2022
In 2022, the recovery community continued to propose reforms and succeeded in pushing a bill through the legislature that strengthened the state's "Good Samaritan law," which provides protections for people at the scene of an overdose. After some negotiations, Mills signed the bill into law.
Along with an overall emphasis on recovery, the UMaine professors' survey also found an overwhelming majority of Mainers support funding easy-to-access detox services in every county (84 percent), reducing barriers to accessing substance use treatment (84 percent), establishing medication assisted treatment in every county (77 percent), expanding access to case management services (84 percent), and funding local recovery community centers (84 percent).
There was also strong support (73 percent) for ensuring that people in jails and prisons still have access to treatment for substance use disorder.
Researchers said the results of the survey show Mainers are ready for a different approach to drug use.
"We saw really striking support for alternatives to criminalization," Glover said during a press conference Tuesday in which he and Sporer presented their findings.
"Mainers, regardless of political affiliation, education, employment, religion—all those demographics—they want a new drug policy approach. It's very clear in the data," Sporer added.
Glover and Sporer noted that despite this strong support, policymakers in Maine have often lagged behind public opinion on drugs, with Glover noting the Mills administration's opposition to the drug decriminalization bill in 2021. Mills' opponent in the upcoming November election, former Gov. Paul LePage (R), took an even harder stance on drugs during his time in office, vetoing an array of opioid treatment bills.
"There's this hesitancy among lawmakers of all stripes to really embrace a different approach to this policy issue, and there doesn't necessarily need to be," Glover said. "Mainers by and large, with some notable exceptions, would support a broad suite of reforms that move away from the criminalizing approach."
Glover also noted that other places, such as Oregon, have decriminalized small amounts of drugs through referendum rather than via the legislature, a strategy that could potentially find support in Maine, given the results of the survey.
Survey finds support for some harm reduction policies, hesitancy about others
Further questions asked about Mainers' opinions on harm reduction strategies. The poll found that a strong majority of people in the state (76 percent) support combating the opioid epidemic through broad distribution of overdose reversals such as narcan. A plurality (49 percent) also back funding syringe exchange in every county in Maine, with a little over 30 percent opposing such a policy.
However, just under half of survey respondents said they would oppose safer drug consumption sites in every major metropolitan area in Maine. Such sites, which have been shown to save lives, are designated areas where people can use pre-approved drugs under medical supervision. A little under a third of people said they would support safer consumption sites in cities in Maine and nearly 20 percent were neutral on the question.
Still, Glover said support for a treatment-based approach to drug use has grown steadily over the years, raising the possibility that safe consumption sites could increase in popularity as the public learns more about them.
"I think that is the next horizon," he said of such sites.
"Thirty two percent of our respondents supporting safer consumption sites is actually pretty striking," Glover added. "If we were to ask this question 10 years ago, it probably would have been a lot less. So I think what we see is that as exposure to the crisis increases, as education and understanding increases, we'll continue to see these shifts in public attitudes."
Additional questions found a majority of Mainers (59 percent) back strengthening the social safety net to address root causes of substance use disorder; support requiring the collection of information on race, ethnicity and socio-economic status for interactions between law enforcement and the public (53 percent); and want to expand non-discrimination policies to include people with substance use disorder (57 percent).
Survey includes interview portion
Along with the polling, the survey by Glover and Sporer also contained "in-depth semi-structured interviews with 30 policymakers, treatment providers, and impacted community members."
From the interviews, Sporer said researchers discovered that the primary reasons for the shift in public support toward treatment are education about substance use, personal exposure to the issue, and an acknowledgement that there are multiple pathways to recovery.
In the survey, one respondent—identified as Gina, a 61-year-old Republican consultant—told researchers that she used to believe in a tough-on-crime response to drugs but eventually changed her mind after hearing from a medical expert who talked about how substance use disorder is a health issue.
"He helped turn my mind from criminal justice, it's a crime, we have to punish them, they're bad people to, no, this is a disease where we have to help these people," Gina said in the survey.
Another respondent, identified as Patrick—a 63-year-old medical doctor and a Democrat—said witnessing the toll of the opioid epidemic has spurred him to support all forms of harm reduction, including safe consumption sites.
"The kids that my kids grew up with in a very small school system, each of them has several classmates who are dead, as a result of this," he said in the survey. "Either overdose, suicide, homicide, drug related car accidents, things like that. That's emotionally very impactful."
This story was first published by Maine Beacon.
Arkansas Marijuana Legalization Initiative Could Generate Nearly $1 Billion In Sales Every Year, Analysis Finds