Louisiana Lawmakers Press Regulators On High Medical Marijuana Costs For Patients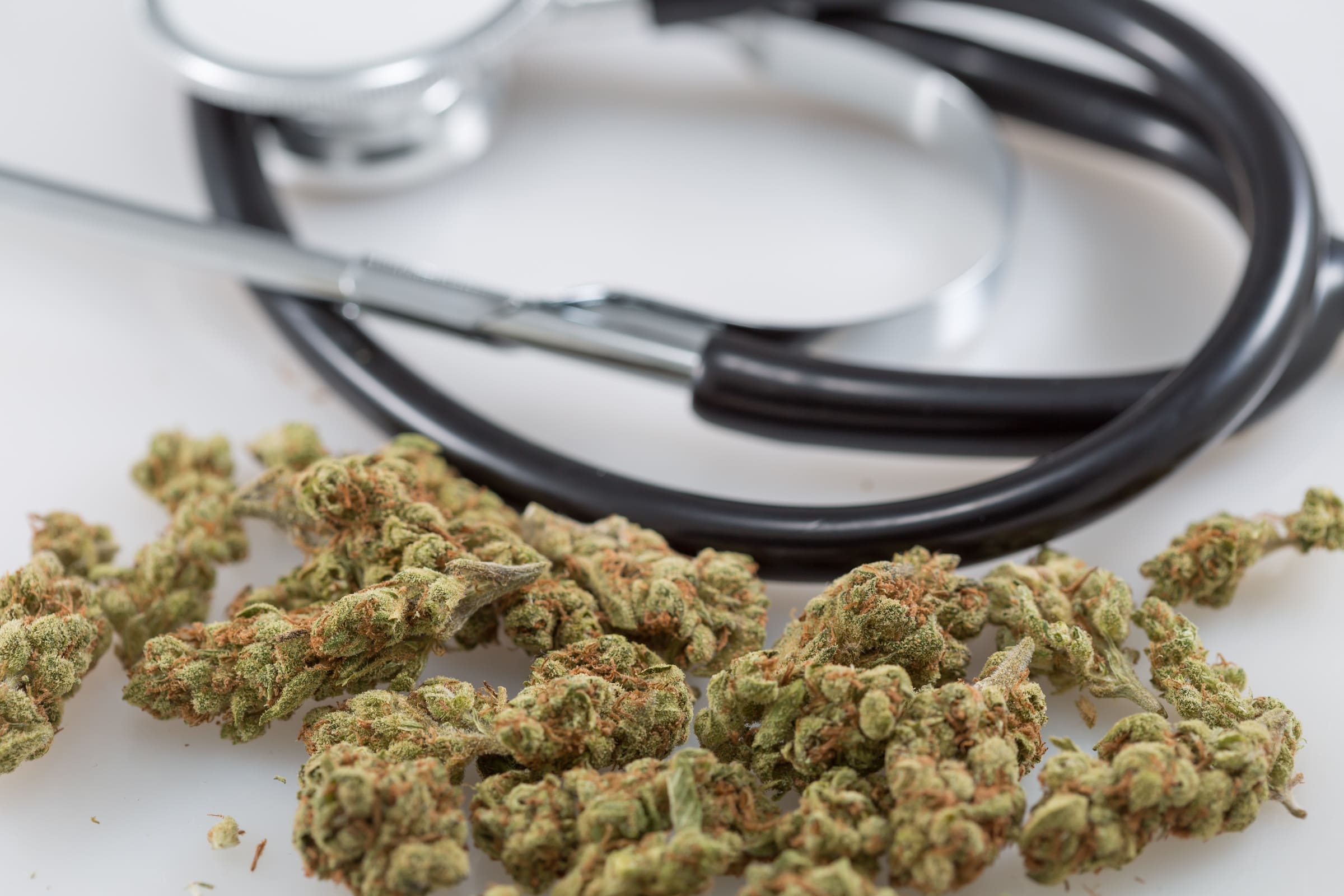 Several patients said they pay $500-$1,500 per month for cannabis and said the same products cost nearly half that amount in other states.
By Wes Muller, Louisiana Illuminator
A regulatory bottleneck in Louisiana's medical marijuana supply chain has inflated costs far beyond the prices found in other states, according to industry experts who testified at the Louisiana Legislature's Medical Marijuana Commission meeting Thursday.
Armed with letters from constituents and business owners who have hit roadblocks trying to either buy or sell the pharmaceutical-grade products, lawmakers on the commission grilled officials with the Louisiana Department of Agriculture and Forestry over the program's slow rollout.
"When I look at the back-and-forth, it looks like micromanagement," said Rep. Debbie Villio (R-Kenner), referring to comments exchanged between a licensee and state regulators who were quibbling over minute details in an application for a new piece of machinery.
The Department of Agriculture and Forestry is the primary regulator for medical marijuana in Louisiana and is responsible for testing any cannabis products before they are sold to dispensaries and any equipment used to cultivate, process or prepare those products.
Villio, a former prosecutor, pointed out that the regulators were telling the licensee to change numerous small details in a machine's standard operating procedure (SOP) manual such as to use the word "mixer" instead of "pan" and to clarify if a word written on a beaker is actually written on a sticker that is then placed on the beaker.
Agriculture and Forestry Commissioner Mike Strain and program director Tabitha Irvin defended the agency's strict protocol. Irvin said they follow a set of machinery guidelines written by the Louisiana Department of Health.
Strain said his agency uses strict machinery guidelines to prevent contamination from pathogens such as Listeria, a serious foodborne illness that kills about 260 people each year, according to the Centers for Disease Control.
"I have seen where people get sick and die," Strain said. "We fight against Listeria every day."
Louisiana is one of 36 states that has legalized the drug for medicinal purposes. As of June, a total of 18 states have enacted further legislation permitting cannabis for some form of recreational use, according to the National Conference of State Legislatures.
Louisiana lawmakers approved medical marijuana in 2016, but it wasn't until 2019 when it first reached patients in the form of tinctures—concentrated extracts in liquid form. However, Louisiana's cannabis industry has fallen far behind that of other states.
"It's been slow-rolled—this whole process," said David Brown, a biologist, lawyer and co-owner of Willow Pharmacy in Madisonville. "Nobody sweats Louisiana's currently anemic and hamstrung market."
Statewide, only two entities, Louisiana State University and Southern University, along with their subcontractors, are licensed to grow and cultivate the plant.
Until last year, physicians in Louisiana were required to obtain a special certification from the State Board of Medical Examiners in order to prescribe the drug. Legislators changed that by replacing the word "prescribe" with the word "recommend" in Louisiana's law. Now, any licensed physician in good standing can treat patients with medicinal cannabis in the same manner they would prescribe a traditional drug, though there are only nine pharmacies statewide that are licensed to dispense it.
However, Louisiana's nine dispensaries, which are required to have a licensed pharmacist on staff, have yet to receive a steady supply of certain products such as gel gummies and inhalants, according to Brown, who helped launch the Cannabis Action Network of Louisiana and other medical marijuana advocacy groups. Along with his Madisonville dispensary, Brown also owns a cultivation facility in Washington State.
Rep. Scott McKnight (R-Baton Rouge) said the state's two growers have adequate supply, but have been backed up awaiting testing and approval from the Department of Agriculture and Forestry, which uses LSU's physical chemistry lab to test the cannabis.
"The business-to-business supply chain right now is interrupted," McKnight said, adding that the backup has led to an inflated "false price" for the drug.
Several patients who testified at Thursday's meeting said they pay between $500 to $1,500 per month for their medicine and said the same products cost nearly half that amount in other states such as Arkansas.
Arkansas, which also legalized it in 2016, has 33 licensed dispensaries and five licensed growers as of 2021. Arkansas allows third-party testing labs to certify medicinal cannabis for pharmacies and dispensaries, and the state has no cap on its number of lab licenses.
Brown called on lawmakers to expand the number of cultivator licenses and allow third-party labs to start certifying the products. "We need to break the monopoly," he said.
This story was first published by Louisiana Illuminator.
Biden Pardons Turkeys, But White House Has 'Nothing New' On Relief For Marijuana Prisoners