Legalizing Marijuana Increases Housing Prices, Study Finds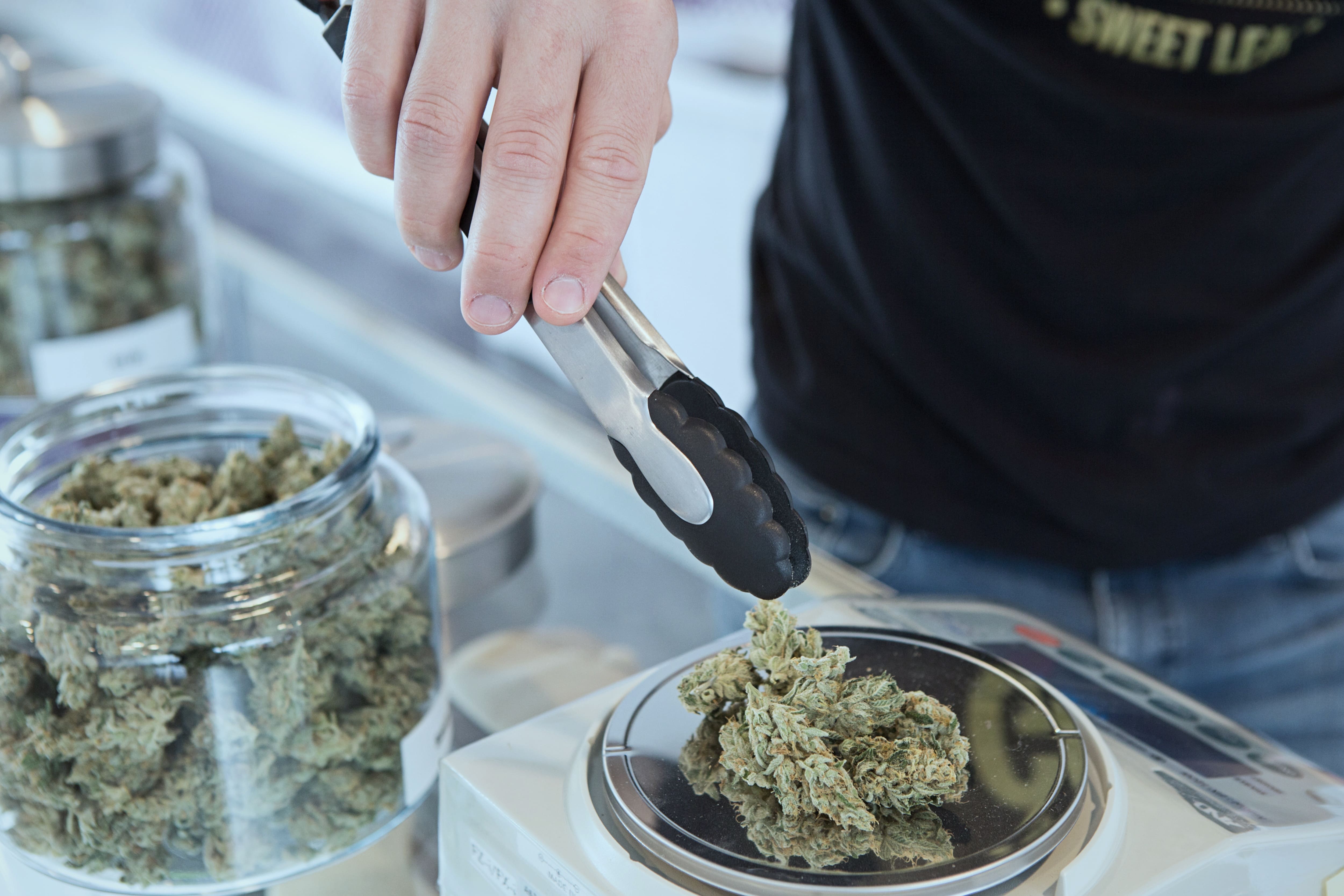 So much for "there goes the neighborhood." A new analysis suggests that states that legalize marijuana actually see a boost in housing prices, with the effect most pronounced once nearby retail outlets open for business.
Economists at the University of Oklahoma attempted to tease out the impact of adult-use cannabis legalization by examining listings on Zillow.com and tracking them against legalization in Colorado and Washington State. Their findings suggest legalization "has beneficial spillover effects at both the state and local levels," casting doubt on the parade of horribles sometimes warned of by law enforcement and other critics.
"Concerns about the potential effect on crime rates and the difficulty in policing impaired driving have been cited as reasons to slow-walk the path to full recreational legalization," the study's authors write. "This research contributes to the discussion, providing evidence that recreational marijuana legalization (RML) has large positive spillover effects on the local housing market."
Specifically, neighborhoods in Colorado and Washington saw a 7 percent price increase as marijuana retailers there opened shop, the study, which was published online this week by SSRN, found. "Considered together, this research suggests that there are second order benefits associated with marijuana legalization that policy makers and voters should be aware of when deciding the drug's legal status."
"Once recreational marijuana becomes available to buy easily at a dispensary and tax revenue is generated, there is significant home price appreciation."
It's not the first time researchers have looked into the effects of legalization on nearby home values. In 2018, researchers at Colorado State University found that home prices within a half mile of a retail cannabis store went up by 7.7 percent. A 2017 study, "Contact High: The External Effects of Retail Marijuana Establishments on House Prices," found an 8 percent increase in the value single family residences that were "close to a retail conversion," or store opening, compared to homes that were farther away. A 2016 analysis had similar findings, concluding that "legalization leads to an average 6% increase in housing values, indicating that the capitalized benefits outweigh the costs."
The new study takes the past findings and pulls them into sharper focus. It concludes that legalization tends to impact the values of more-expensive homes differently than less-expensive ones, though homes of all price levels saw increases. The study also identifies variables that may work to lift residential property values in states that legalize, such as increased tax revenue to fund schools.
"Marijuana's liberalization provides a novel source of tax revenue which states have used to fund capital expenditures, especially in education and it acts as an amenity via the dispensaries that distribute it," the paper says. "The creation of a new legal market has direct implications for the local economy, as it establishes new dispensary jobs and reduces arrest rates. All of these factors have well-established impacts on housing markets."
One of the analyses performed by the researchers found that prices among more expensive homes increased immediately following a successful ballot drive to legalize marijuana. Meanwhile, homes in less-expensive areas didn't see much of a price increase until cannabis stores actually began to open.
As they describe it, the economists found "positive effects in the top of the distribution following the success of the ballot measure legalizing recreational marijuana, but no effect in the lower half."
"The greatest impact occurs once it becomes legal to sell marijuana, with large positive effects across the price distribution, especially in the middle three deciles," they write. "Heterogeneous responses to a policy shock have not been well-researched in the housing literature, making the findings here one of our major contributions."
Legalization itself led to "positive effects upwards of ten percent in the top half of the price distribution," the study says, "and between five and fifteen percent across the distribution after the state enacts the ballot initiative and the first legal sales take place."
Why the lopsided effect? The economists say a number of mechanisms could be at work, with a big one being access to liquidity among the rich: "The wealthiest households can more rapidly move to (legal) states if they believe there to be some positive spillovers from legalization."
The researchers attempted to address some confounding variables in their analysis, such as by assessing house prices by square foot rather than taking each property as a whole. "Geographic heterogeneity in our sample suggests that simply using house price as the dependent variable could bias the results since treatment homes are in high-price states," the authors write. "By using house price per square foot as the dependent variable, we can ensure that this potential source of bias is accounted for."
They also took particular note of when stores actually opened. "If the primary mechanism in our cross-state models is the economic development effect," the study says, "then it is possible that the impact is only felt once the first dispensaries open and a large volume of marijuana sales take place, thereby generating tax revenue."
"[W]hen a dispensary opens nearby, homes closest to it appreciate in price the most. This is consistent with our interpretation that new dispensaries act as amenities in the local housing market."
One big question the researchers still can't answer: Will it last? "Without the benefit of foresight," they write, "our research is not able to determine whether the positive effect will persist."
Other big unknowns remain, such as whether the effect was due to more people immigrating to the state after legalization, which would mean states that legalize later could see a diminished effect.
But for now, the effect is robust. And from what the researchers can tell, people don't just seem to want the benefits of legal marijuana. They also want marijuana stores themselves to be near their homes. When the economists modeled home prices by distance to the nearest outlet, the data "show price appreciations for homes as the distance to the nearest dispensary decreases."
"This demonstrates that [it is] not simply the benefits of increased tax revenue, but also the existence of the dispensaries themselves, that is driving the price increases," the researchers found. "The dispensaries act as commercial amenities that the public puts a premium on being nearby."
Illinois Sold Almost $35 Million Of Marijuana In Second Month Of Legal Sales