Legalizing Marijuana Boosts Hotel Bookings As Cannabis Tourism Takes Off, Study Shows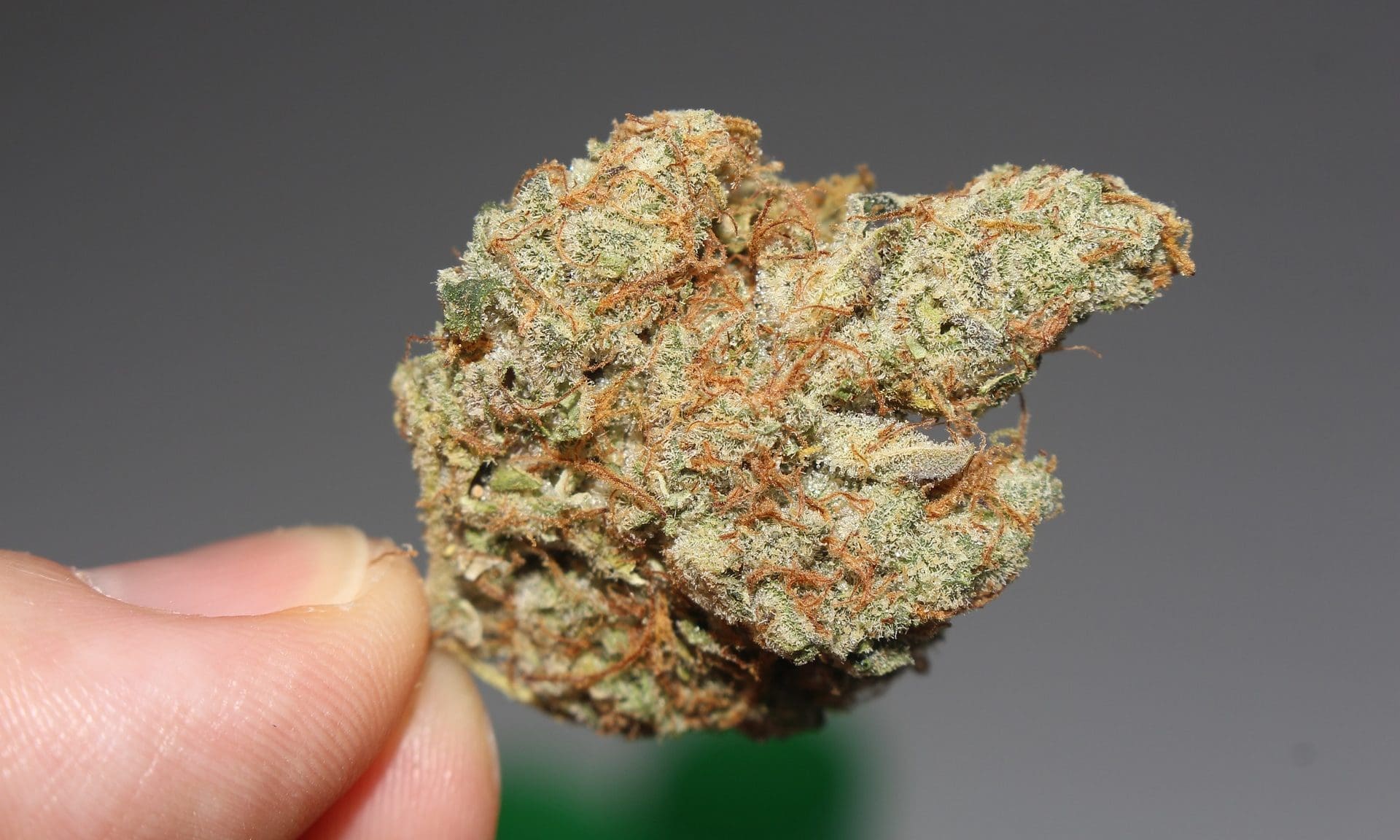 Colorado hotel room rentals increased considerably after the state began legal marijuana sales, a newly published study reveals. Washington State also saw increases in tourism after legalization, though the effect there was more modest.
The two states were the first in the U.S. to allow adult-use cannabis through laws approved by voters in 2012. By comparing hotel room rentals in Colorado and Washington to states that did not change their legal status of marijuana from 2011 through 2015, researchers found that legalization coincided with a significant influx of tourists and a rise in hotel revenue. The impact was even more pronounced after the start of retail sales.
In both states, personal possession of marijuana was permitted for a period of time before legal sales began, and each change coincided with increases in tourism. In Colorado, legalizing possession led to monthly hotel booking increases of 2.5 percent to 4 percent, depending on the modeling method used. Once retail stores opened, the state saw bookings increase by 6 percent to 7.2 percent.
"[L]egalization in Colorado is associated with an increase of nearly 51,000 hotel rooms rented per month [and] once commercial sale is permitted, there is an increase of almost 120,000 room rentals per month"
In Washington, the increases were roughly half that. Hotel bookings increased by about 1 percent after legalizing possession and 3.5 percent after retail stores opened.
The price of a hotel room in both pioneering legal cannabis states also rose during that time, relative to other states that maintained prohibition. Room rates in Colorado increased by about $3.76 (2.8 percent) after possession became legal and $6.31 (3.8 percent) once legal sales began.
"As expected, legalizing marijuana sales is associated with a larger increase in hotel room rentals than merely legalizing marijuana possession."
Meanwhile, Colorado's hotel industry saw monthly revenue increase by $9.33 million (6.75 percent) after the change in possession law and roughly $23.71 million (11 percent) after marijuana stores opened.
"Marijuana tourism had an economically significant as well as a statistically significant effect on the hotel industry in Colorado," the study concluded.
Washington saw a smaller increase in room rates after possession became legal ($1.10) but a larger one ($7.46) once legal sales began.
Researchers believe that the difference the states saw may be the result of Colorado's more central location for American tourists—"Denver's airport is a major hub for United Airlines," the paper notes. Another factor could be Washington's proximity to British Columbia, which researchers point out "has a strong reputation for growing marijuana and a laid back attitude toward marijuana consumption." (Recreational marijuana was illegal in Canada during the duration of the study period. The country has since legalized nationally, and adult-use legal sales began there in 2018.)
"Another possible explanation is that Colorado may have achieved a first mover advantage over Washington since it legalized commercial sale six months earlier than Washington," the study speculates.
The study, "(Pot)Heads in Beds: The Effect of Marijuana Legalization on Hotel Occupancy in Colorado and Washington," was published online last week and appears in the latest issue of the Journal of Regional Policy and Analysis.
"It is easy to see the implications marijuana legalization might have for tourism," the paper says, noting that "Amsterdam's permissive legal tolerance of drugs (and other activities) attracts visitors from around the world, sometimes to the weariness of the Dutch public."
But until now, evidence of rising tourism in U.S. states was mostly anecdotal. Authors of the new paper wanted to measure the effect through data—and on that front, existing research was thin. A 2015 report commissioned by the Colorado Department of Revenue estimated that tourists made up a large portion of the state's retail marijuana activity, accounting for 44 percent of metro-area sales and about 90 percent of sales in tourism-centric mountain counties.
"These results suggest an uptick in tourism following marijuana legalization," the new study says, but until now "there have been no studies directly examining the effect of legalization on tourism."
The study's authors are confident in their conclusion that legalization boosted tourism in Colorado and Washington during the first few years of legal marijuana. What's less clear is how long that boost might last.
"While marijuana legalization increased tourism, especially in Colorado," they write, "the benefit may wane as additional states including California, Michigan, and Illinois, legalize the possession and sale of marijuana."
The governor of Illinois, which began legal cannabis sales in January, said in his State of the State address this year that the new law "gives us a chance to collect tax revenue from the residents of Wisconsin, Missouri, Iowa and Indiana."
Michigan Marijuana Market 'Maturing Rapidly' But Faces Barriers To Growth, State Report Finds
State Of Montana Launches Online Hemp Marketplace To Connect Buyers And Sellers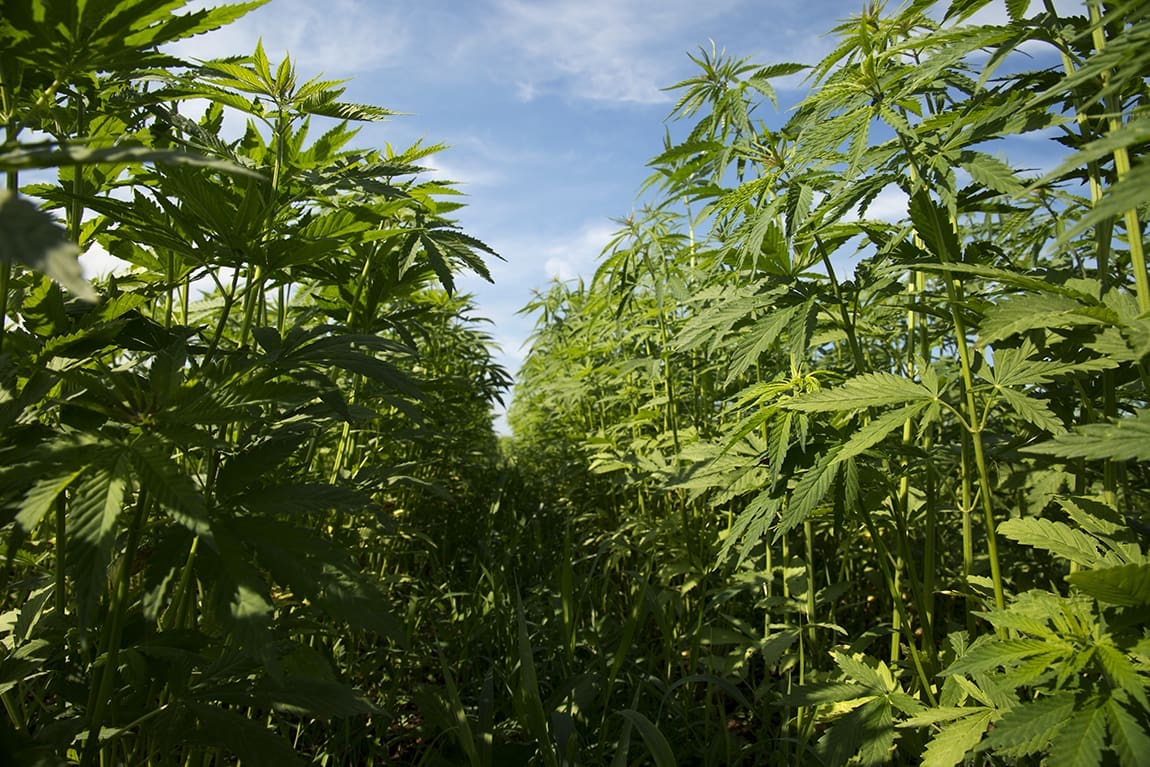 Say you're a Montana farmer who has planted acres of industrial hemp. As harvest nears, you're looking to offload it. Where do you go to find a buyer?
Montana's Department of Agriculture says it has the answer.
The state this week announced the launch of an online "Hemp Marketplace," unveiling an online portal meant to connect the hemp farmers with buyers in search of seeds, fiber and derivatives such as cannabidiol, or CBD.
"The Hemp Marketplace concept originated from the same idea as the department's Hay Hotline," the Agriculture Department says on its website, "only instead of hay and pasture, the online tool connects buyers and sellers of hemp and hemp derivatives."
Listings are free of charge.
Montana farmers have embraced industrial hemp since the state legalized its production under a federal pilot program. The first legal crop was planted in 2017, and in recent years the state has led the country in terms of space dedicated to the plant. In 2018, for example, licensed farmers in Montana grew more acreage of hemp than any other U.S. state. While other states have since eclipsed the state's hemp production—the crop became broadly federally legal through the 2018 Farm Bill—Montana remains an industry leader.
But to make revenue, farmers have to be able to sell their crop. That's where the new hemp marketplace comes in. The online portal is essentially a sophisticated bulletin board for buyers and sellers, split into "Hemp for Sale" and "Hemp to Buy" categories.
"With hemp being a relatively new crop grown in Montana, the department recognizes that these markets are still developing," Department of Agriculture Director Ben Thomas said in a statement. "The Hemp Marketplace was designed to help facilitate connections between buyers and sellers. I'm looking forward to seeing how the marketplace will continue to advance the industry."
Listings include what type of products are on offer (or being sought), whether a given crop is organic and even whether laboratory testing data is available. The portal also organizes products into one of four varieties based on whether the hemp seeds have been certified by regulators. None of the products may contain more than 0.3 percent THC—the upper limit for what qualifies as hemp under both state and federal law.
Meanwhile, Montana voters are set to decide on Tuesday whether the state will legalize hemp's more infamous cousin, high-THC marijuana. According to a poll released this week, passage looks likely: The survey, conducted by Montana State University at Billings, found that 54 percent of likely voters plan to support legal cannabis on the ballot. Another 38 percent said they were opposed, while 7 percent remained undecided.
At the federal level, officials at the Drug Enforcement Administration are still working to revise rules around marijuana and hemp to reflect Congress's move to legalize hemp broadly in 2018. While the public comment on the proposals closed earlier this month, nine members of Congress cautioned the agency against adopting its proposed changes, warning some could put hemp producers at risk of criminal liability. Already a number of arrests and seizures have been made by law enforcement officers confused whether products were legal hemp or illicit marijuana.
The U.S. Department of Agriculture (USDA), meanwhile, has faced separate criticism over its own proposed hemp rules, though it has been more proactive in addressing them. Following significant pushback from the industry over certain regulations it views as excessively restrictive, the agency reopened a public comment period, which closed again this month.
USDA is also planning to distribute a national survey to gain insights from thousands of hemp businesses that could inform its approach to regulating the market.
Montana Marijuana Legalization Ballot Measure Has Solid Lead In New Poll
Photo courtesy of Brendan Cleak
Missouri Launches Medical Marijuana Sales At State's First Dispensaries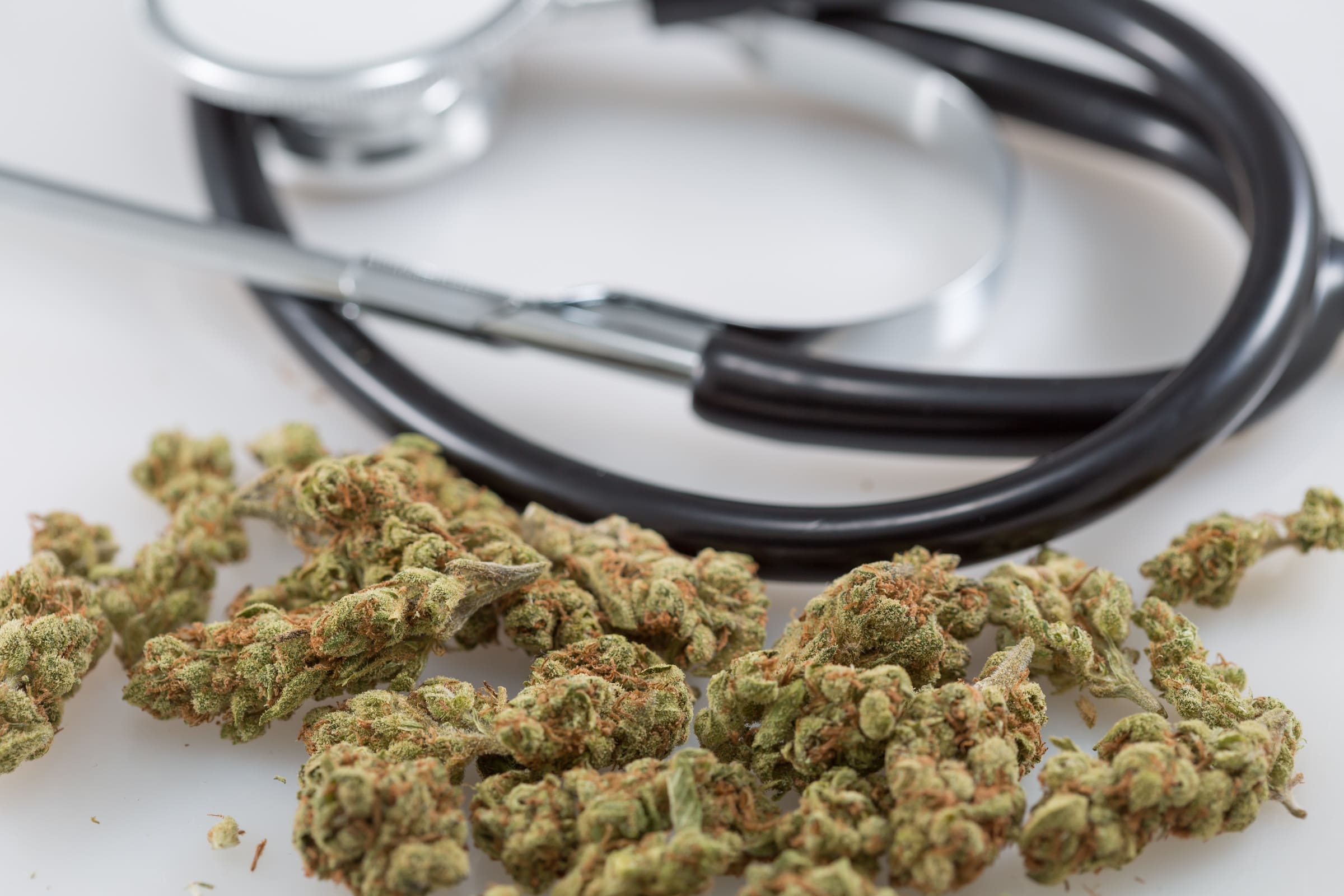 Less than two years after Missouri voters approved a ballot measure to legalize medical marijuana, dispensaries made the state's first cannabis sales to patients on Saturday.
N'Bliss Cannabis opened the doors of two separate St. Louis County locations, in Ellisville and Manchester.
I was honored to watch Larry, a cancer survivor, and his wife Sue, an RN, make the state's first legal medical cannabis purchase this morning in St Louis. @mocanntrade @NewApproachMO pic.twitter.com/rCudrkdbfI

— Jack Cardetti (@jackcardetti) October 17, 2020
"Missouri patients have always been our north star as we work to implement the state's medical marijuana program," Dr. Randall Williams, director of the Missouri Department of Health and Senior Services, said in a press release. "We greatly appreciate how hard everyone has worked so that patients can begin accessing a safe and well-regulated program."
Officials have touted the speed with which they have gotten the voter-approved cannabis program off the ground, saying it is "one of the fastest implementations of a medical marijuana program in the United States."
"A tremendous amount of work has occurred by the licensed facilities and our team to get us to this point, and we continue to hear from more facilities that they are ready or almost ready for their commencement inspection," Lyndall Fraker, director of the Section for Medical Marijuana Regulation, said in a press release. "We look forward to seeing these facilities open their doors to serve patients and caregivers."
First #medicalmarijuana sales to patients in #MO take place today.

DHSS interactive facility map: https://t.co/Os2yc0jBdU pic.twitter.com/tpzztI9sOh

— Mo Health & Sr Srvcs (@HealthyLivingMo) October 17, 2020
The impending launch of sales on Saturday was first announced by the Missouri Medical Cannabis Trade Association on Friday and reported by The Springfield News-Leader.
The wait is finally over! Tomorrow morning at 9am @NBlissCannabis will open the doors to their Ellisville and Manchester locations for the first medical marijuana sales in Missouri! Congrats to the whole N'Bliss team! The #MOMMJ industry is up and running! pic.twitter.com/wyZIcoyLBv

— MoCannTrade (@mocanntrade) October 16, 2020
The state, which has so far licensed 192 dispensaries and expects most of them to open their doors by the end of the year, posted an interactive map that tracks the status of approved medical marijuana businesses.
For months, regulators have been caught up in lawsuits and appeals challenging their licensing decisions, with revenues that would otherwise go to supporting veteran services instead being allocated to covering legal costs.
Missouri isn't the only state to see medical cannabis sales launch this weekend. Virginia's first medical marijuana dispensary also held its grand opening on Saturday.
Meanwhile, recreational sales of marijuana rolled out in Maine last week—four years after voters there approved a legalization ballot measure.
Another New Jersey Poll Shows Marijuana Legalization Passing By A Huge Margin
Illinois Continues Record-Breaking Marijuana Sales Streak, New State Data For September Shows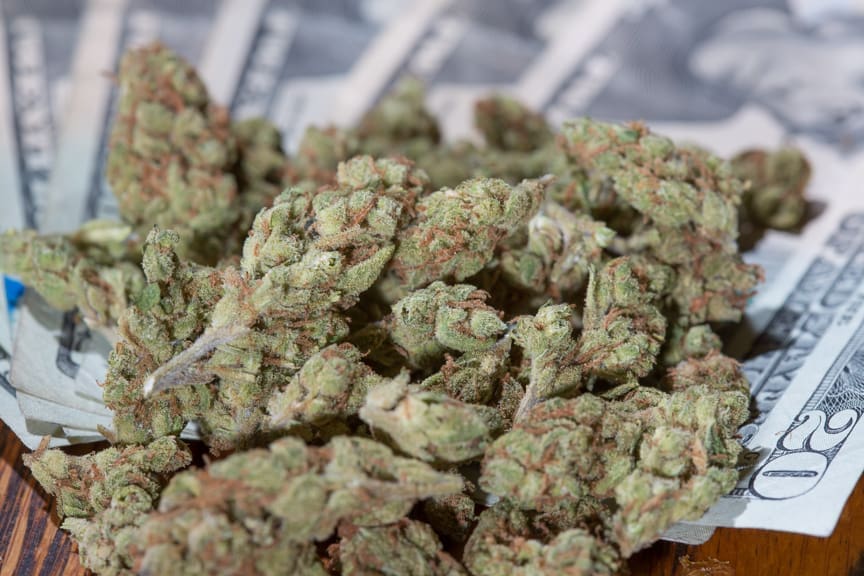 For the fifth month in a row, Illinois is again reporting record-breaking marijuana sales, the state Department of Financial and Professional Regulation announced on Monday.
Despite the coronavirus pandemic, Illinois has seen escalating cannabis sales month-over-month. In September, consumers purchased more than 1.4 million marijuana products worth a total of nearly $67 million. Almost $18 million of those sales came from out-of-state visitors.
In August, the total sales reached about $64 million—the previous monthly record. The new adult-use sales figures don't include data about purchases made through the state's medical cannabis program.
This latest data seems to support the notion that the state's marijuana market is "recession-proof" and "pandemic-proof," as a top regulator said in August.
State officials have emphasized that while the strong sales trend is positive economic news, they're primarily interested in using tax revenue to reinvest in communities most impacted by the drug war. Illinois brought in $52 million in cannabis tax revenue in the first six months since retail sales started in January, the state announced in July, 25 percent of which will go toward a social equity program.
"We were not doing this to make as much money as fast as we possibly could," Toi Hutchinson, senior cannabis advisor to Gov. J.B Pritzker (D), said. "We were actually doing this for people," with a focus on supporting communities most impacted by the drug war.
In May, the state also announced that it was making available $31.5 million in restorative justice grants funded by marijuana tax revenue.
That said, ensuring an equitable market as promised hasn't been easy. Regulators have recently faced lawsuits after dozens of would-be social equity licensees were denied an opportunity to participate in a licensing lottery over alleged problems with their applications. The state said it would approve 75, but only 21 ultimately qualified—and critics complain that the resources it takes to submit an acceptable application creates barriers for the exact people the special licenses are supposed to help.
The governor announced last month that new procedures would be implemented allowing rejected applicants to submit corrected forms. But on Monday, three investors who are finalists from the initial round filed a lawsuit against the state, alleging that the administration's decision to permit resubmissions was politically motivated and illegal.
For now, the out-of-state sales data seems to support Pritzker's prediction during his State of the State address in January that cannabis tourism would bolster the state's coffers.
Prior to implementation, the pardoned more than 11,000 people with prior marijuana convictions.
Over in Oregon, officials have been witnessing a similar sales trend amid the global health crisis. Data released in August reveals that the state saw about $106 million in medical and recreational cannabis sales, marking the third month in a row that sales exceeded $100 million.
Vote For Marijuana Legalization Referendum To Promote Social Justice, New Jersey Governor Says