Legal Marijuana Is A 'Positive Amenity' For New Colorado Residents, Study Finds
Many people consider a number of factors before deciding to move to a new state, including the availability of jobs, the quality of schools and the cost of living, among other things. In recent years, another amenity that may attract new residents to a state, according to a recent study, is access to legal marijuana.
Specifically, researchers focused on the number of people who migrated to Colorado before and after legalization as compared with a model of what the state would look like under continued prohibition.
"We find strong evidence," the paper states, "that potential migrants view legalized marijuana as a positive amenity with in-migration significantly higher in Colorado compared with synthetic-Colorado after the writing of the [Department of Justice] memo in October 2009 that effectively allowed state laws already in place to be activated, and additionally after marijuana was legalized in 2013 for recreational use."
The findings, which were published in the journal Economic Inquiry last month, are "consistent with most previous research that has in general found positive effects of legalization, such as reductions in youth suicide, traffic accidents and crime."
Researchers in Spain and Italy used data from the American Community Survey to track how many people moved within the United States, including where they lived originally and where they migrated. To understand how local laws may help entice newcomers to an area, they focused primarily on Colorado, which legalized medical cannabis in 2000 and adult-use marijuana in 2012. For comparison purposes, they created a "synthetic Colorado" using data from 20 states where marijuana was still illegal in 2017 with a goal of creating a synthetic model of a Colorado that had not legalized marijuana.
Because legal access to medical cannabis was not widely available until after 2009—the year the Obama Department of Justice issued guidelines that made enforcement of federal law a low priority for individuals operating in compliance with state medical cannabis laws—the study's authors focused on the years 2010–2015 as the treatment period in their analysis. They compared migration numbers for 2005–2009 as the pretreatment period.
"From 2005 to 2009, on average, 187,600 people migrated to Colorado in each year," the study states. "Between 2010 and 2013, in-migration increased by 21,372 people per year (a 11.4% increase) in Colorado compared with synthetic-Colorado. After full legalization in 2013, in-migration further increased by 14,087 people per year (an additional 7.5% increase)."
"When we employ permutation methods to assess the statistical likelihood of our results given our sample, we find that Colorado is a clear and significant outlier," the researchers wrote. "We find no evidence for significant changes in out-migration from Colorado relative to synthetic-Colorado suggesting that marijuana legalization did not change the equilibrium for individuals already living in the state."
Overall, the authors write, 156,406 more people moved to Colorado after 2009 than what was predicted using their synthetic-Colorado analysis. "Given that we find no impact on outmigration, this implies that marijuana legalization increased Colorado's population by 3.2% as of 2015."
Their findings support the results of a related paper published in 2018. That analysis found that legalization in Colorado lead to a 6 percent increase in housing values, which were driven by an increase in demand.
"Taken together," the current study states, "this suggests that, at least initially, easier access as opposed to the generation of new jobs and local tax revenues, was the main driver of migration inflows to Colorado."
Colorado Has Generated Over $1 Billion In Marijuana Revenue, State Announces
Legal Marijuana States Had Fewer Vaping-Related Lung Injuries, Study Finds
People in states where recreational marijuana is legal were significantly less likely to experience vaping-related lung injuries than those in states where cannabis is prohibited, according to a new study published in an American Medical Association journal.
The finding seems to affirm what many reform advocates said during the peak of the e-cigarette or vaping product use-associated lung injury (EVALI) crisis last year. With thousands being hospitalized over EVALI, it became clear that contaminated vape cartridges were the source and that contamination was more common in illicit, unregulated markets where consumers can't walk into retail stores and buy tested and labeled marijuana products.
By analyzing Centers for Disease Control and Prevention (CDC) data on EVALI cases, the prevalence of e-cigarette use and the population in each state from June 2019 to January 2020, researchers were able to confirm that.
The research letter, published by the JAMA Network Open on Monday, shows that states with recreational marijuana shops had 1.7 EVALI cases per million population compared to 8.1 cases per million in prohibition states. There was no statistically significant difference between criminalized and medical cannabis states, which experienced 8.8 cases per million population.
"The data suggest that EVALI cases were concentrated in states where consumers do not have legal access to recreational marijuana dispensaries," the letter states. "This association was not driven by state-level differences in e-cigarette use, and EVALI case rates were not associated with state-level prevalence of e-cigarette use. One possible inference from our results is that the presence of legal markets for marijuana has helped mitigate or may be protective against EVALI."
"Recreational marijuana states had among the lowest EVALI rates of all states."
Cross-sectional study finds states with legal recreational marijuana had fewer cases of e-cig/vaping associated lung injury #EVALI. @aaronecarroll @ajhollingsworth @AshleyCBradford @coady_wing #VisualAbstract https://t.co/9dXGchag16 pic.twitter.com/nIoeV7v39b

— JAMA Network Open (@JAMANetworkOpen) April 7, 2020
While the researchers said the reason for the association isn't clear yet, they surmised that it's "possible that in recreational states, people tend to purchase marijuana products at legal dispensaries, which may be less likely to sell the contaminated products that are thought to cause EVALI."
That has been the working theory of many industry observers, who have argued that legalization is an important safeguard to public health by ensuring compliance with quality control standards in cannabis products. It should be noted, however, that there are select reports of instances where people seemed to develop a lung injury after obtaining marijuana vaping products from licensed dispensaries in Oregon.
"It appears states that have legal access to marijuana have lower rates of EVALI cases, which is consistent with the hypothesis that people have demand for marijuana products, and in states where they don't have access to them in this regulatory fashion, they end up purchasing them elsewhere," study co-author Alex Hollingsworth told MedPage Today.
NORML Executive Director Erik Altieri said the findings "come as little surprise."
"In jurisdictions where cannabis is legally regulated, consumers gravitate toward the above-ground retail marketplace where they can access lab-tested products manufactured by licensed businesses," he said. "Just like alcohol prohibition gave rise to the illicit production of dangerous 'bathtub gin,' marijuana prohibition provides bad actors, not licensed businesses, the opportunity to fulfill consumers' demand—sometimes with tragic results."
In a historical commentary on the new study also published by the American Medical Association Journal, a separate set of researchers drew a parallel to the era of alcohol prohibition—from which an underground industry of bootleggers emerged.
"Bootleggers fortified their distillates with methanol to increase apparent potency, causing blindness and death in unwary consumers," they said, noting that industrial ethanol, which was exempt from prohibition, was sometimes used despite the fact that government officials directed it to be adulterated with poisonous substances to deter consumption. "The resulting concoctions, known as denatured alcohol, were responsible for thousands of deaths during the 14 years that Prohibition was in effect. The history of Prohibition thus serves as a cautionary tale about unintended and unforeseen consequences of legislation regulating substances that affect public health."
"Bootlegging was rampant and criminal syndicates proliferated, fueling a wave of organized crime."
Commentary: EVALI rates are lower in states that have legalized recreational marijuana. Is legalizing marijuana protective against EVALI as there is less incentive to dilute THC in states where raw THC material is readily available without legal risk? https://t.co/Bd5Z8wYbjQ

— JAMA Network Open (@JAMANetworkOpen) April 7, 2020
EVALI similarly appears to be strongly associated with a specific contaminant in illicit markets, vitamin E acetate (VEA), which is used to dilute or stretch cannabis concentrates —"a scenario reminiscent of the unscrupulous bootleggers of the Prohibition era."
"How could a state's legalization of recreational marijuana inadvertently protect its citizens against EVALI? The obvious answer is that THC-containing vaping products in states where recreational marijuana is legal are uncontaminated with VEA. If so, another question follows: why would THC products in these states be less likely to be contaminated (ie, diluted) with VEA? One salient possibility is that there is less financial incentive to dilute THC concentrates in states where raw THC material is readily available without legal risk and compensatory markup."
"If THC concentrates are transported from states where they are legal and can be relatively cheaply mass produced (like industrial ethanol stocks during Prohibition) to other states where they are illegal and must be guarded jealously as a rare and precious commodity, there may be a strong economic inducement to dilute them, thereby increasing profits. Thus, legalization of marijuana may have protective local effects but untoward collateral effects."
President Trump also seemed to pick up on the failure of prohibition during a meeting on the vaping crisis last year. He acknowledged that simply banning the products wouldn't work, as people would simply move on to the illicit market, where there aren't regulations.
What's worse, the conflict between state and federal marijuana laws actually inhibited research into how to address EVALI cases, complicating shipments of vaping specimens, a top CDC official said.
The same official also suggested that federal cannabis regulations could mitigate the vaping problem. Former Food and Drug Administration Commissioner Scott Gottlieb made a similar argument.
CBD Prescription Drug Is No Longer A Federally Controlled Substance, DEA Says
This story was updated to include comment from NORML.
Feds Funding Research On How Marijuana Consumers Are Impacted By Coronavirus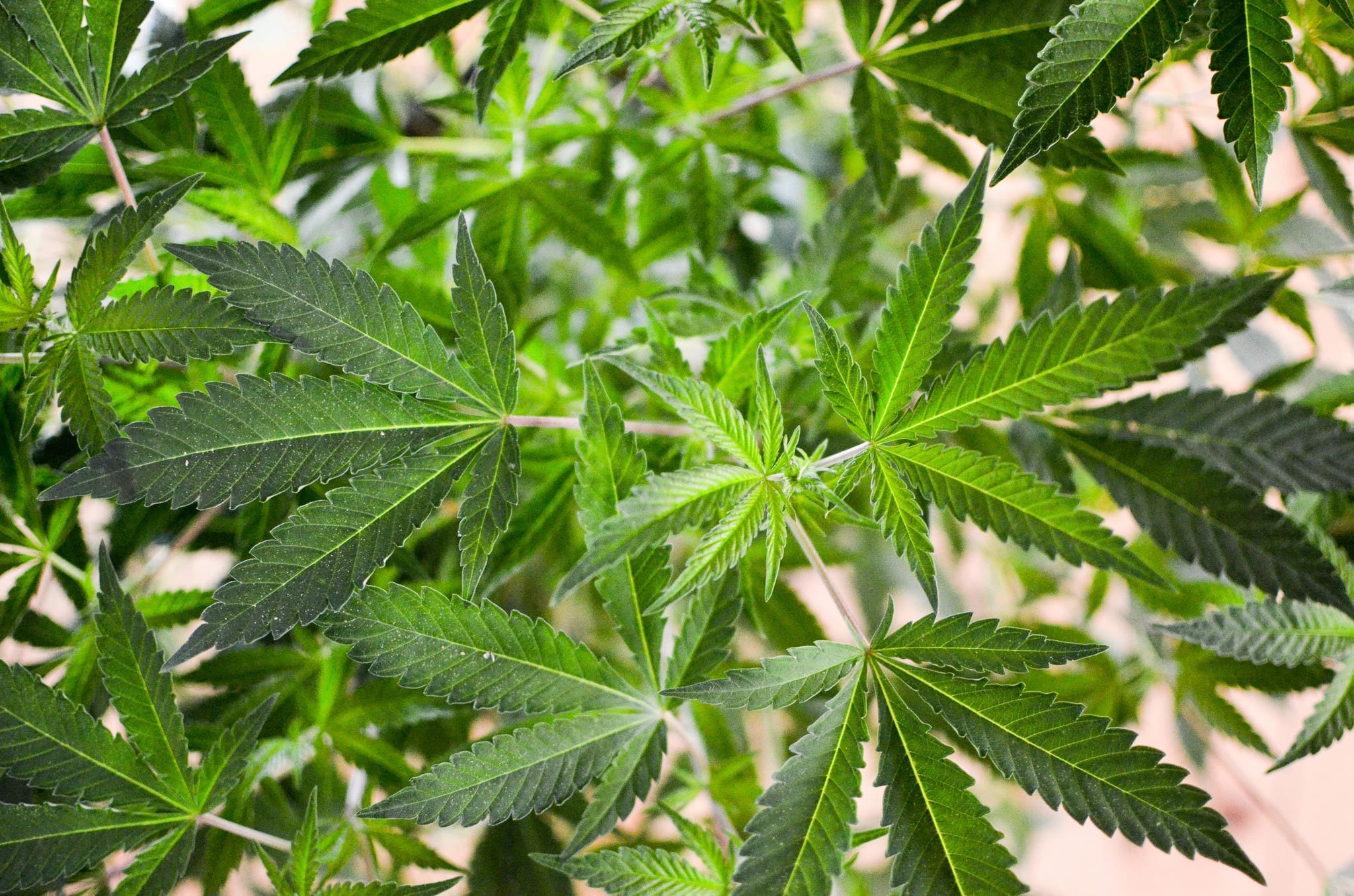 A top federal agency is asking researchers to submit grant applications to study how people who consume drugs—particularly those who smoke or vape marijuana or tobacco—are uniquely impacted by a coronavirus infection.
In a notice from the National Institute on Drug Abuse (NIDA) that was published last month, the agency said the rapid spread of the pandemic makes it imperative that researchers identify potential medical complications for people who contract the virus and use substances that could compromise their respiratory system or other health functions.
Two grants have been made available to scientists who are able to investigate these issues.
"As people across the U.S. and the rest of the world prepare for what could be a pandemic of the 2019 novel coronavirus, or COVID-19, the research community should be alert to the possibility that it could affect some populations with substance use disorders or HIV particularly hard," NIDA said. "Because it attacks the lungs, COVID-19 could be an especially serious threat to those with histories of smoking tobacco or marijuana or of vaping."
"People who use opioids or methamphetamine may also be vulnerable due to those drugs' effects on respiratory and pulmonary health and potential effects on immune mechanisms. Likewise, those with HIV may be affected if their immune function is compromised," the notice continues. "Additional social and environmental factors associated with drug use may worsen the transmission and treatment of COVID-19, especially among individuals who experience homelessness or incarceration, which is more common among those with a substance use disorder."
NIDA listed a series of research objectives it hopes to expedite, including whether substance use, "especially smoking tobacco or marijuana, vaping, opioids and other drug use," could be a risk factor in the onset or progression of the coronavirus.
It also wants to generally "understand the respiratory effects" of such behaviors, "in particular those with nicotine, marijuana, opioid, and methamphetamine use disorders."
The notice also states that the agency is interested in learning about the impact of a coronavirus infection among pain patients who use opioids and those with opioid misuse disorders. NIDA said studies investigating how the virus "influences the outcomes for naloxone interventions for overdose reversal" are also of interest.
The agency will be accepting applications for the grants on a rolling basis through March 31, 2021.
Federal agencies have made a series of requests for scientific submissions on cannabis-related topics in recent months. For example, the Agency for Healthcare Research and Quality put out a call for studies on the impact of marijuana on pain and migraines in January.
Youth Marijuana Treatment Admissions Fell After Legalization, Study Finds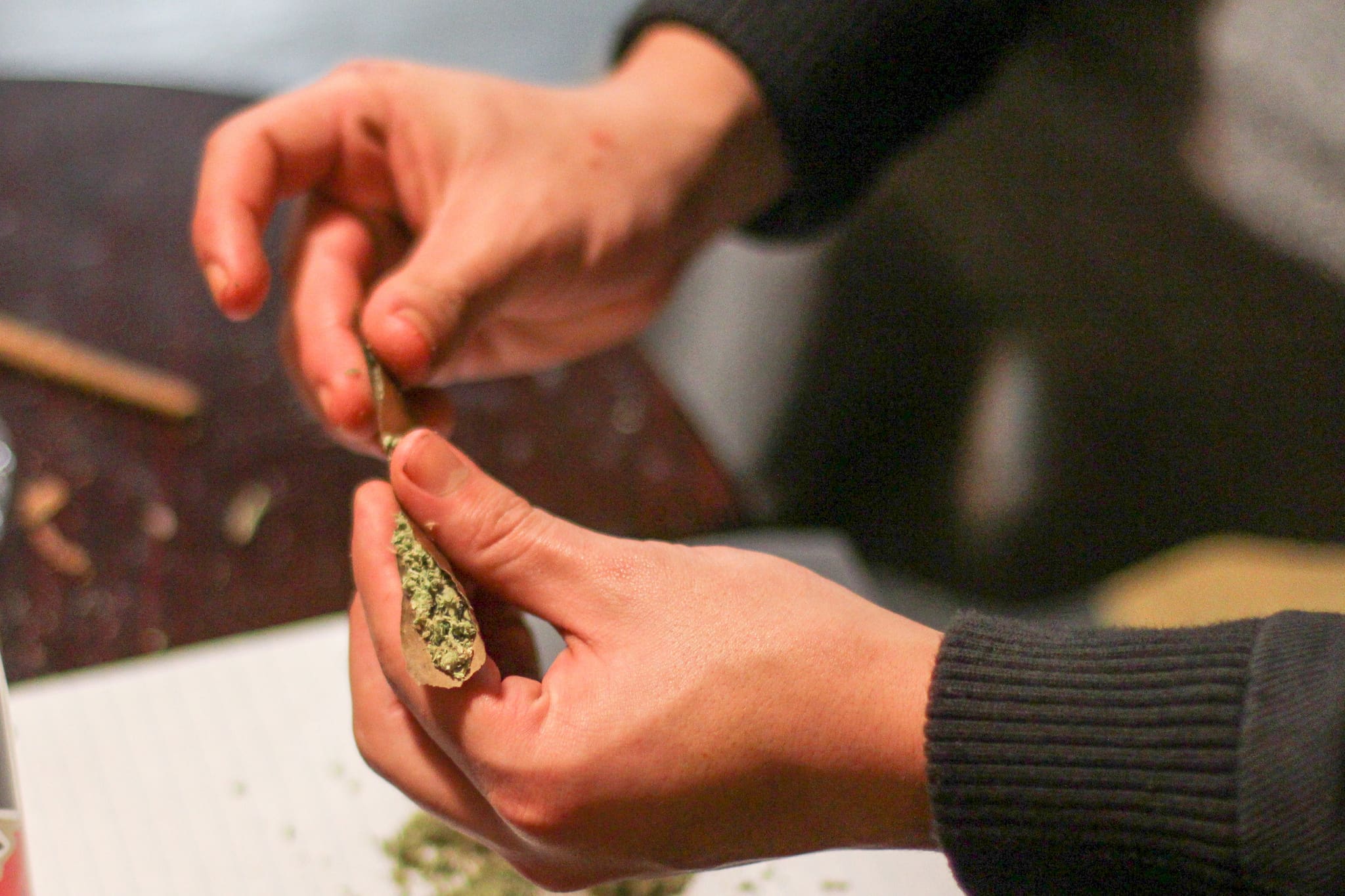 Does legalizing marijuana for adults lead to a tidal wave of teens going to treatment? Not according to a new study out of Temple University, where researchers in fact found decreases in youth admission rates for problem cannabis use in two legal states.
The findings, published this month in the journal Drug and Alcohol Dependence, run counter to speculation from legalization opponents, law enforcement and some public health experts, who have warned that relaxing cannabis laws could lead to an explosion in cannabis use disorders among children. If that's happening, the study found, treatment admissions data so far show no sign of it.
Examining data from publicly funded substance use treatment facilities, researchers from Temple's geography and urban studies department, found that youth treatment admissions rates for cannabis use disorder fell sharply between 2008 and 2017, nationally as well as in Colorado and Washington State, which both passed legalization laws in 2012.
"Our results indicate that [recreational marijuana legalization] in Colorado and Washington was not associated with an increase in treatment admissions," the study concluded. "Rather, we observe a substantial decline in admissions rates across US states, with evidence suggesting a greater decline in Colorado/Washington following RML as compared to non-RML states, though this difference was not significant."
Co-author Jeremy Mennis, a Temple professor, told Marijuana Moment that the "national decline is pretty dramatic," noting that on average, youth admissions rates for marijuana fell by nearly half.
"It declined more in Colorado and Washington, but the difference between them and other states was not statistically significant," he said.
In other words, at least so far, legalization doesn't seem to have made a particularly big impact on youth admissions rates one way or the other.
"Adolescent treatment admissions for marijuana use did not increase in Colorado and Washington following [recreational marijuana legalization]."
"The admissions rate is initially higher in Colorado/Washington at the beginning of the study period," Mennis and co-author Gerald Stahler wrote, "but declines more rapidly following [legalization] as compared to the other states."
As the study notes, if legalizing cannabis for adults were to increase the prevalence of cannabis use disorder among youth, "one potential consequence would be an increased need for treatment." But that increased need hasn't been reflected in actual admissions rates.
Still, the researchers are quick to caution that a drop in treatment admissions doesn't necessarily mean a decrease in problem marijuana use.
"We're not sure whether cannabis use disorder is declining or just treatment admissions are declining" for some other reason, Mennis said.
Youth cannabis consumption in the U.S. "has not substantially increased over the last 10 years," he said, but it's not drastically fallen, either. Yet since about 2011, treatment admissions have steadily declined.
Why the drop in admissions rates? "I don't know why," Mennis acknowledged. "This is speculative on my part."
One possibility is that changing attitudes toward the potential dangers of marijuana have shifted in recent years, making individuals and their loved ones less likely to seek treatment.
"The perception that using marijuana is harmful has declined across the U.S. among youth and adults," Mennis said, "and this may affect how people view whether their marijuana use is problematic or requires treatment."
If fewer parents see cannabis as a harmful drug, for example, "they're probably a lot less likely to see the use of marijuana among their kids as warranting treatment," he said. "That's a possibility."
Reduced stigma around cannabis generally could also be playing a role, he said, with parents perhaps less likely to refer their kids to treatment for simply experimenting with the drug absent other problems connected to such use.
Perhaps the worst-case scenario, the paper says, is that the need for treatment still exists but somehow isn't being met:
"If [cannabis use disorder] remained stable following [recreational marijuana legalization], or increased, as recent research indicates, the dramatic decline in adolescent treatment admissions we observe in states enacting [recreational marijuana legalization] would suggest an increase in unmet need for treatment, i.e. it may be the case that admissions rates are falling because an increasing proportion of adolescents with CUD are not entering treatment."
"Cannabis use disorder is a thing, and I think a lot of people are resistant to the idea that it can be a thing. The question is whether cannabis use disorder is actually decreasing," Mennis said. "If cannabis use is staying the same, then there's a bigger and bigger gap."
Studies on cannabis use disorder have arrived at mixed conclusions about whether it's becoming more or less common as legalization spreads to more states. A study published last year found that, contrary to the expectations of some health experts, the prevalence of cannabis use disorder among frequent cannabis users has actually decreased in recent decades.
Cannabis use disorder "decreased significantly across all ages reporting daily/almost daily cannabis use between 2002-2016," that study found. "Cannabis dependence prevalence decreased for adolescents and young adults and was stable only among adults ages 26+ reporting daily/almost daily cannabis use."
Americans Want Medical Marijuana Dispensaries To Stay Open As 'Essential Services,' Poll Finds
Photo courtesy of Martin Alonso