Legal cannabis reduces opioid use, more studies show (Newsletter: April 3, 2018)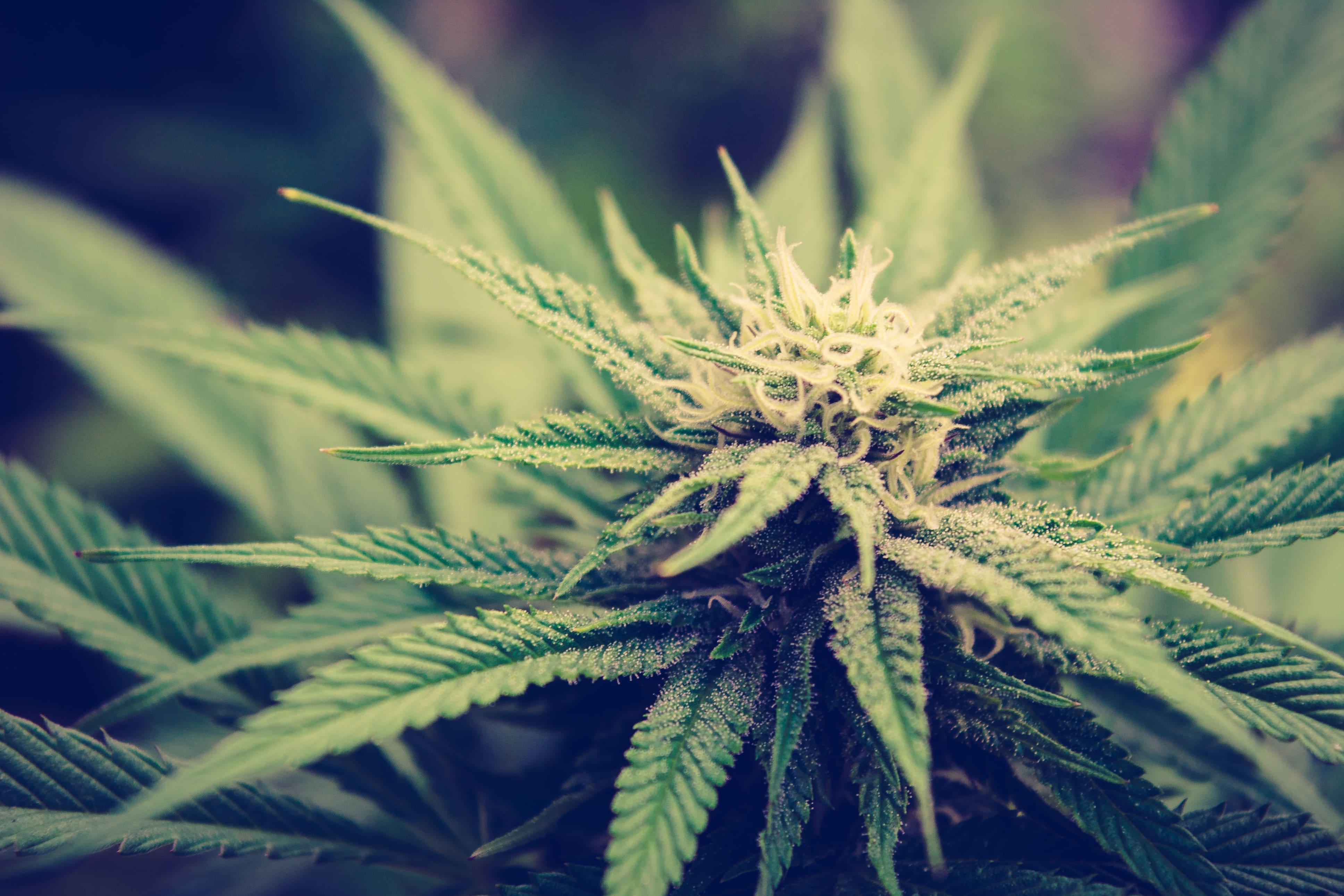 NJ wants rescheduling input; Bank cancels marijuana accounts; Albuquerque approves decrim
Subscribe to receive Marijuana Moment's newsletter in your inbox every weekday morning. It's the best way to make sure you know which cannabis stories are shaping the day.
Your support makes Marijuana Moment possible…

Subscribers who value this daily dispatch enough to show their support with a few dollars help me keep doing this. Please chip in and help ensure Marijuana Moment's continued operations.
http://patreon.com/marijuanamoment
/ TOP THINGS TO KNOW
Two new studies published by the American Medical Association show states with legal marijuana access have reduced opioid prescriptions.
The Albuquerque, New Mexico City Council approved a proposal to decriminalize marijuana.
/ FEDERAL
Congressman Dan Donovan (R-NY), a former prosecutor,  is being accused of inappropriately helping  his partner's son get out of a heroin possession arrest.
Congressman Ro Khanna (D-CA) tweeted, "Canada will be legalizing marijuana by the end of the summer and estimates show that it could boost their economy by up to $22.6 billion and create 150,000 jobs. With the tide turning, now is the time for the #MarijuanaJusticeAct in America."
Nevada Democratic congressional candidate Amy Vilela tweeted, "Study after study has demonstrated the usefulness of medical marijuana in the fight against the opioid epidemic. It's time for Jeff Sessions to end the costly War on Drugs and allow legal states like Nevada the freedom to research alternative solutions."
Florida independent congressional candidate Tim Canova criticized Israel's response to protesters, saying, "They should not have been firing live rounds. … They should perhaps be firing canisters filled with marijuana smoke."

Pennsylvania Democratic congressional primary opponents agree that marijuana should be legalized.
/ STATES
Massachusetts regulators began accepting applications for priority certification of marijuana businesses.

New Jersey regulators will hold public hearings this month to receive comment about whether the state should reschedule marijuana. Separately, the state's new health commissioner touted work on "significantly expanding access to medical marijuana" in a press release about being sworn in.

The Connecticut General Assembly's Finance, Revenue and Bonding Committee held a hearing on marijuana legalization.

Arizona's secretary of state sent an April Fool's press release saying that she was replacing citrus with cannabis in the state's official seal "to reflect the state's new found commitment to medical marijuana."

Iowa officials approved a nearly $600,000 lawsuit settlement stemming from Iowa State University's move to stop students from printing t-shirts featuring the school's logo and a marijuana leaf.

Michigan Democratic gubernatorial candidate Abdul El-Sayed tweeted, "In 2018, we're going to legalize marijuana here in Michigan. What we need to talk about is what comes next."

Tennessee Republican gubernatorial candidate Bill Lee said he would veto medical cannabis.

Oregon regulators will hold a public hearing on packaging and labeling requirements for the marijuana industry on April 16.

Here's a look at pending Colorado cannabis legislation.

Pew examines state laws allowing marijuana delivery.

/ LOCAL

Portland, Oregon is using $300,000 in marijuana tax revenue to fund a public education program about safe driving.
/ INTERNATIONAL
The Philippine Supreme Court ordered police to release records about killings in the nation's bloody "drug war."

Canadian medical cannabis patients are pushing to be exempt from federal marijuana excise taxes.
/ ADVOCACY
The American Legion's national commander spoke about the organization's support for medical cannabis research.

DCMJ is organizing a series of demonstrations outside government agency headquarters "to raise awareness of current cannabis prohibition policies that prevent veterans, the disabled and economically challenged from having cannabis in their own homes."

Utah activists discussed a pending medical cannabis ballot measure with representatives of the Church of Jesus Christ of Latter-day Saints.
/ SCIENCE & HEALTH
A study concluded that "CBD was well tolerated with no reported side effects" and that it "appears to have promising therapeutic effects for improving psychological symptoms and cognition in regular cannabis users."

A study found "a significant increase in adolescent marijuana-associated emergency department and urgent cares visits in Colorado."

A study concluded that "marijuana use was positively and significantly associated with psychological, physical, and sexual [intimate partner violence] perpetration, even after controlling for alcohol use and problems, antisocial personality symptoms, and relationship satisfaction."

A study found that "cannabis users who had used cannabis 52 days or more in the past year had higher informant-reported levels of amotivation compared with individuals who had not used cannabis in the past year and compared with cannabis users who had used cannabis less than 52 days in the past year."

A study concluded that "adults who attend religious services more frequently and hold more salient religious beliefs tend to exhibit lower rates of medical and recreational marijuana use."

/ OPINION & ANALYSIS
A poll found that four out of five U.S. adults between the ages of 50 and 80 support allowing medical cannabis, while 40% back legalizing marijuana altogether.
/ BUSINESS
The Bank of Springfield, which served many Illinois medical cannabis business, is ceasing to work with the marijuana industry due to concerns about federal enforcement.
Make sure to subscribe to get Marijuana Moment's daily dispatch in your inbox.